The House of Mouse won't be happy unless it conquers the world. Disney has already asserted dominance in Hollywood, but the sky's the limit for the House of Mouse. Next on the agenda list is to seek reign over the streaming service industry – and logically so, considering the immense growth that Netflix has been experiencing in recent times.
Slated to launch sometime in 2018, the new service doesn't have a name yet (an earlier report by Variety identified it as Disney Play, but the entertainment site has since retracted its story), but we know what it will have – new, original productions, including new episodes of the previously cancelled Star Wars: The Clone Wars animated series, a new live-action Star Wars series from Jungle Book and Iron Man director, Jon Favreau, and new entries to its popular High School Musical and Monsters, Inc. franchises.
While it has not stated a price, Disney CEO Bob Iger has indicated that its direct-to-consumer streaming service, which has Netflix as its direct competitor, will be cheaper than Netflix's monthly fee. This places the more affordable monthly subscription plan anywhere from US$8 to US$14, depending on the type of subscription level.
While we don't know what form it will take, we at least know how it will operate, as a streaming service does currently exist in the Disney ecosystem. DisneyLife is available in UK and the Philippines.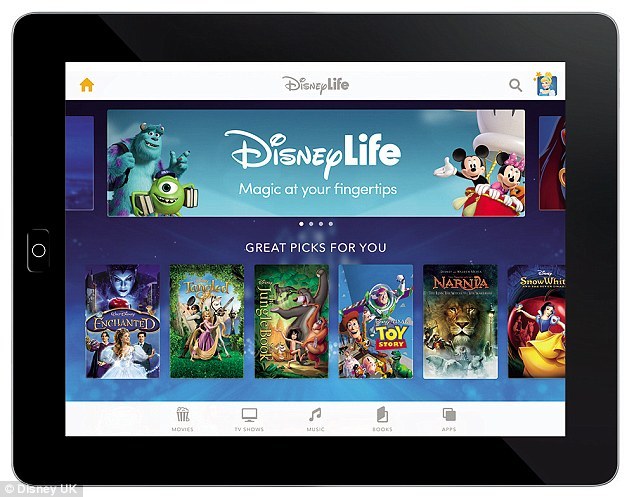 The upcoming Disney streaming app does come with a catch, however – adopting the "quantity over quality" approach means enthusiasts should not expect the per-week release of new shows and movies like that of Netflix's, the reasoning of which is explained by Disney's CEO Bob Iger:
"We have luxury of programming this product with programs from those brands of derived from those brands, which obviously creates a demand and gives us the ability to not necessarily be in the volume game, but to be in the quality game."
Taking into the account of their competitor's rich, massive content library, however, the above move may come across as a questionable one. The former already has the advantage in delivering attractive properties, so it stands to reason that the latter should release as many titles as possible to catch up. But with Disney Play follows the termination of Netflix's lucrative deal with the House of Mouse, which would definitely be a big blow to them, alongside exclusive products in the pipeline, such as a live-action Star Wars television series and Lady and the Tramp remake.
Unfortunately for fans of Star Wars, the upcoming service will most likely not feature any Star Wars movies, courtesy of a locked-up cable deal that's in effect until 2024. Coming in cheap, though, does help Disney's case at the very least, and it's up to the content offerings to complete the entire package.