We're living in an age where CGI reigns supreme, with entire sets, even characters (think Smaug, Caesar or any of the characters from Netflix's Mowgli: Legend of the Jungle) built in post-production. So it's probably going to be a refreshing break from that technicolour hyperrealism when Netflix brings back the classic, high-fantasy Dark Crystal in all its original puppetry glory.
That's right, the film will be a proper homage to its predecessor's eighties-roots, although the animatronics will all receive a twenty-first-century upgrade.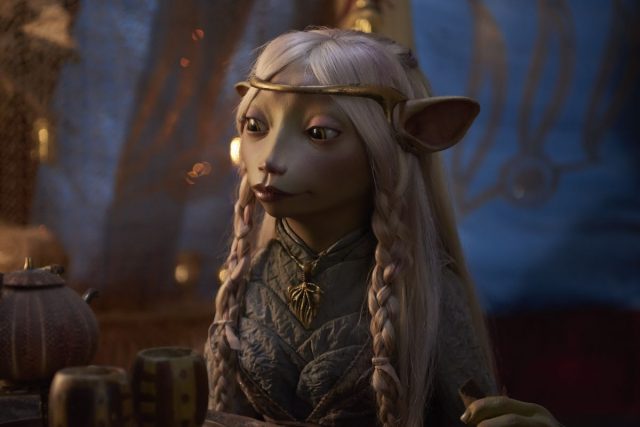 For those of you unfamiliar with the original material (we don't blame you, it's more than thirty years old), there are three races in Dark Crystal: the brutal Skeksis, the benign Mystics and the Gelflings caught in their battle over a magical crystal. As you can imagine, it follows the fairly typical hero's journey, that's since been widely popularised by Tolkien.
Set decades before the events of the first film, so before Jen and Kira fixed the magical crystal and brought peace to the lands, Netflix's adaptation will follow three Gelflings who "discover the horrifying secret behind the Skeksis' power, and set out on an epic journey to ignite the fires of rebellion and save their world", according to TVLine.
For Netflix's rendition, Taron Egerton (Kingsman: The Secret Service, Robin Hood), Nathalie Emmanuel (Game of Thrones) and Anya Taylor-Joy (The Witch) will be lending their voices to our leading Gelflings, and they'll be joined by a pretty star-studded cast, that will include Helena Bonham-Carter (Cinderella, Alice Through The Looking Glass), Harris Dickinson (Postcards from London, Maleficent II), Eddie Izzard (The Lego Batman Movie, Victoria & Abdul), Theo James (Allegiant, Underworld: Blood Wars), Toby Jones (Jurassic World: Fallen Kingdom, Christopher Robin), Shazad Latif (Stark Trek: Discovery, The Commuter), Gugu Mbatha-Raw (A Wrinkle In Time), Mark Strong (The Imitation Game, Kingsman: The Golden Circle), and Alicia Vikander (Tomb Raider) as Gelflings.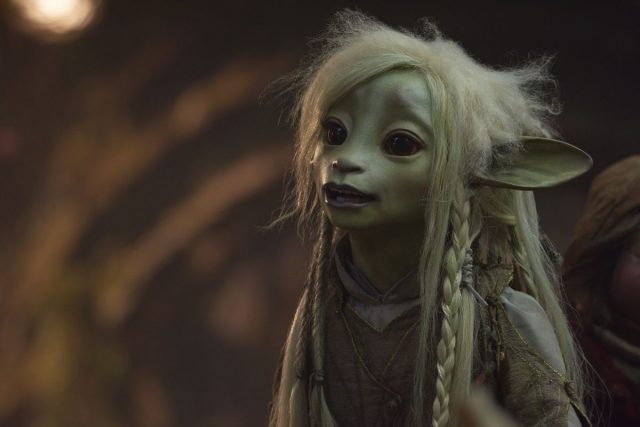 Andy Samberg (Hotel Transylvania 3: Summer Vacation), Mark Hamill (Star Wars: The Last Jedi), Harvey Fierstein (Mulan), Ralph Ineson (Ready Player One), Jason Isaacs (Harry Potter, Monster Family), Keegan-Michael Key (The Predator), Ólafur Darri Ólafsson (Fantastic Beasts: The Crimes of Grindelwald), and Simon Pegg (Mission: Impossible – Fallout) will join the cast as Skeksis and Mystics.
With so many big players in the game, we're already looking forward to seeing how The Dark Crystal: Age of Resistance will pan out. We think the puppets look absolutely gorgeous with their wide, glassy eyes and delicate bone structure, so it looks like it's off to a good start.