What would your life be like at age 82? For Dame Judi Dench, it's all about giving the world one fine performance after another. After decades of establishing herself as one of the most respected figures in theatre and film having scored seven Oscar nominations tons of awards.
Nothing should faze Dench – not even the role of Queen Victoria in director Stephen Frears' latest work. Incidentally, the talented actress had portrayed this character in John Madden's 1997 drama film Mrs Brown, making Victoria & Abdul an unofficial sequel.
Having worked with Frears previously on Mrs Henderson Presents (2005) and Philomena (2013), this project was probably a breeze for Dench to work on. Both collaborations with the English director resulted in nominations at the Academy Awards, and her new work looks set for another.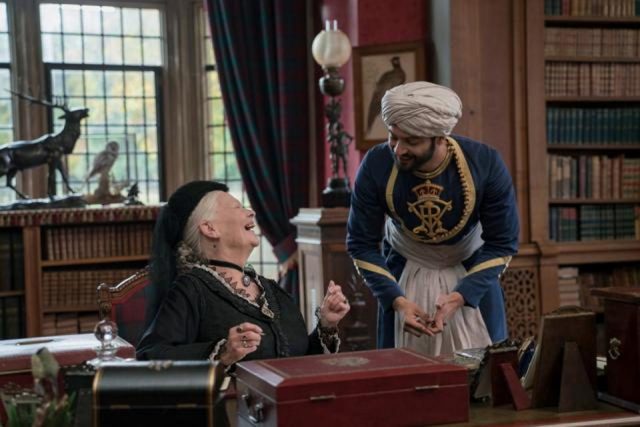 The movie offers Oscar-friendly content, exploring the relationship between Queen Victoria and her handsome, young Indian attendant Abdul Karim. Based on the book of the same name by Shrabani Basu, the story takes place during the Victorian era when the queen starts favouring an Indian-Muslim manservant late in her life. This was deemed so controversial and scandalous by the queen's family members that his existence was completely erased from official records following the monarch's death in 1901.
While this could have been a serious film with lots of tension and drama, the director has instead taken a lightweight approach and made it a comedy – well, at least for most of the 112-minute movie's length. There are plenty of laughs when we are first introduced to the uptight British characters.
The story is filled with human misunderstandings, culture clashes and class differences, which are great opportunities to concoct comedic sequences. There are plenty of these which are chuckle-worthy. However, when things take a heavy-hearted turn during the last third of the movie, the transition feels forced. Viewers are suddenly served with melodrama, which marks a stark departure in tone.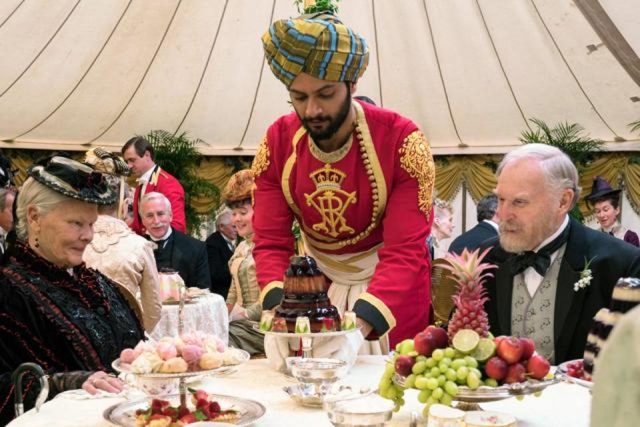 Fortunately for the movie, most people would still pay to watch Dench deliver yet another riveting performance. It is a joy seeing the elderly queen struggling to stay awake at a pretentious dinner ceremony, earnestly learning Urdu from her attendant, shelling her subjects for trying to cause trouble, or simply talking about how trapped she feels. Abdul Karim, played by Indian actor Ali Fazal, exudes enough charm to keep your eyes glued on screen. Other familiar English faces in the ensemble cast include Eddie Izzard (Boychoir), Michael Gambon (The King's Speech) and Olivia Williams (Man Up).
If you really want to find out what happened over the years during Queen Victoria and Abdul Karim's close relationship, the Internet should have the answers. While we aren't sure how historically accurate this movie is (the film opens by telling you that it is "based on real events – mostly"), it is still delightful enough for you to spend two hours in the cinema being impressed by Dench's performance and the elegantly recreated scenes of 19th century England.
GEEK REVIEW SCORE
Summary
A lightweight movie that delivers just the right amount of charm, mostly thanks to Judi Dench's commanding performance
Story -

7/10

Direction -

7/10

Characterisation -

6/10

Geek Satisfaction -

6/10