Mention movies based on video games and on top of the eye roll, fans of the genre have constantly had the likes of Super Mario Bros. (1993), Street Fighter (1994) or Wing Commander (1999) as bad adaptations tossed across to them, by folks who lack the knowledge to hold a conversation. But in the last decade, Hollywood has delivered some amazing movie adaptations that meet, if not equalling the standard, set by the games.
And with recent hits including Sonic the Hedgehog (2020) and Mortal Kombat (2021), fans and audiences can expect more video games to be adapted into movies. In fact, buoyed by the success of The Super Mario Bros. Movie (2023) animated film, video game giant Nintendo recently announced that it was working on a live-action The Legend of Zelda movie. While fans and critics can continue to argue over divided opinions on quality movies based on video games, here are our picks of 10 video game movies that are on our playlist.
One caveat – this list is based on live-action adaptations, so animated movies don't (always) count, so don't ask us why the list is missing an animated Pokemon or Street Fighter anime film. We also consider hybrid live-action films with animated characters to be under consideration, so welcome to the list Sonic. We'll be listing these by their year of release, spanning 28 years of video game to movie adaptations.
That said, we do have one request Hollywood – can we get someone other than Chris Pratt to voice a video game character?
---
1) Mortal Kombat (1995)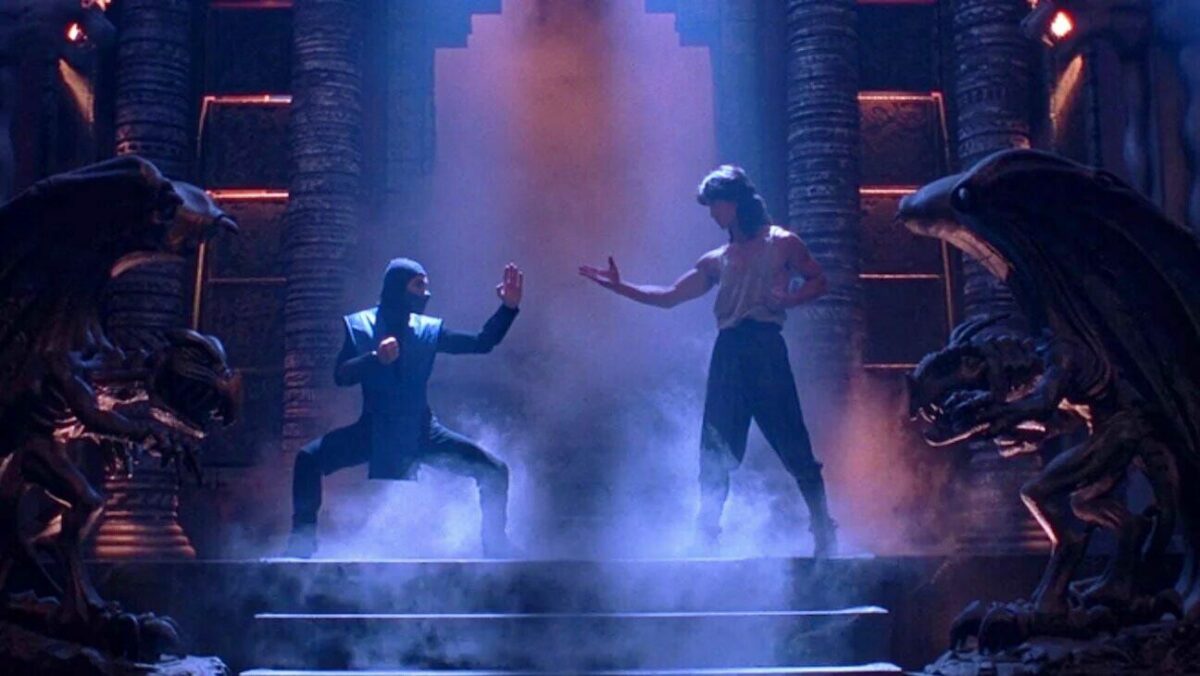 Director: Paul W.S. Anderson
Starring: Christopher Lambert, Linden Ashby, Robin Shou
What do you call a movie based on a video game, that has been rebooted? A successful one of course and 1995 marked the first good video game movie that not only did justice to the source material, it has also stood the test of time. There have been many iterations of Mortal Kombat, but there's no denying the visual and auditory impact that the 1995 original, directed by Paul W.S. Anderson, brought to the genre. S, tarring Christopher Lambert as Lord Rayden and Robin Shou as Liu Kang, a bunch of fighters enter the interdimensional Mortal Kombat tournament to win a literal fight of good versus evil. Its action sequences, and overall feel were praised by fans, who felt that it stayed true to the spirit of the game.
Then there's the campy dialogue, amazing soundtrack, and pulse-pounding main theme – all which just hits you and knocks you out. Critics felt like the movie had a thin plot and average dialogue, which made it hard to sit through. Thankfully, fan love prevailed, which led to the 2021 reboot, directed by first-time director Simon McQuoid and starring Lewis Tan (Cole Young) and Jessica McNamee (Sonya Blade). It was received even more favourably, and we'll be seeing more of the franchise with a sequel in the works.
---
2) Angry Birds (2016)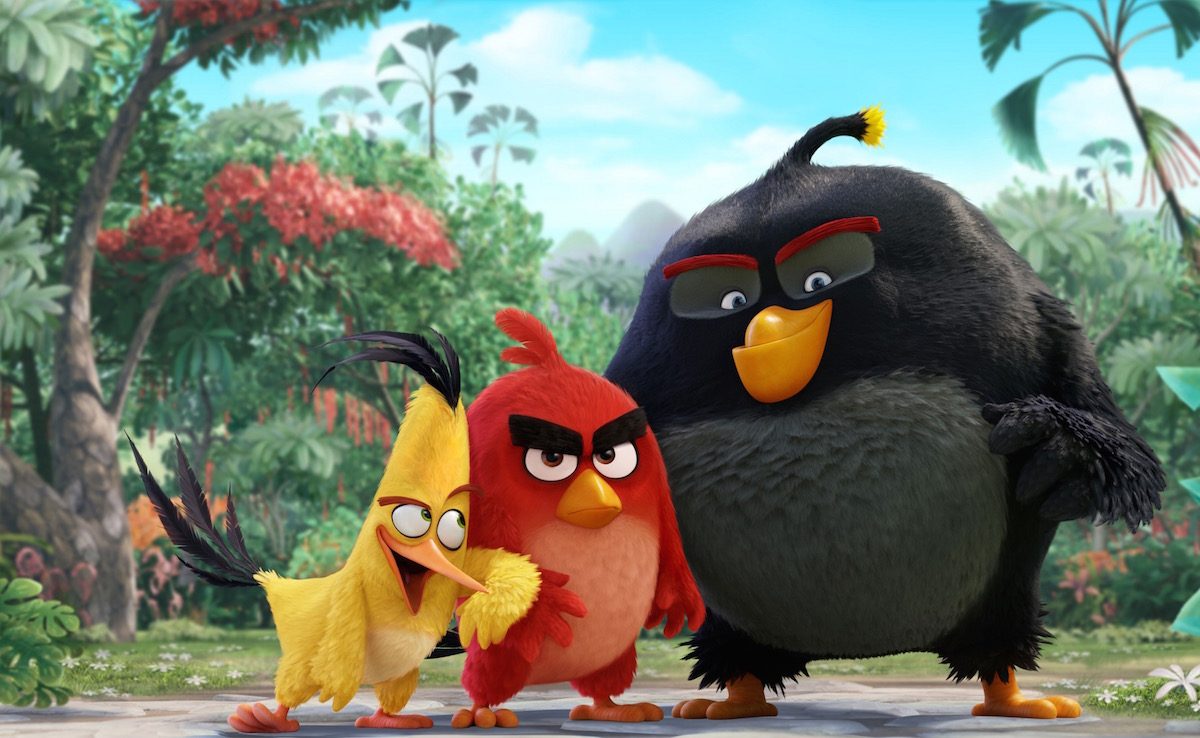 Director: Clay Kaytis & Fergal Reilly
Starring: Jason Sudeikis, Josh Gad
No smartphone user could have escaped the clutches of the Angry Birds series and the beloved game was eventually adapted into the Angry Birds movie, even inspiring a sequel three years later. First released in 2016, 7 years after the game hit the charts, the movie centers around Red (Jason Sudeikis), a bird with anger management issues, who lives on an island paradise until pigs arrive. Together with Chuck (Josh Gad) and Bomb (Danny McBride), the birds are determined to stop the pigs' invasion of their island.
There isn't much to the game's plot of well, birds against pigs, but the movie gives the game more lore by expanding on its existing concept. With bird humor, cute characters, and convincing voice acting, fans loved how the movie brought the adorable birds to life, while critics disliked its shift in tone and how dragged out it was for length. But it delivered the laughs and what folks loved about the game.
---
3) Warcraft (2016)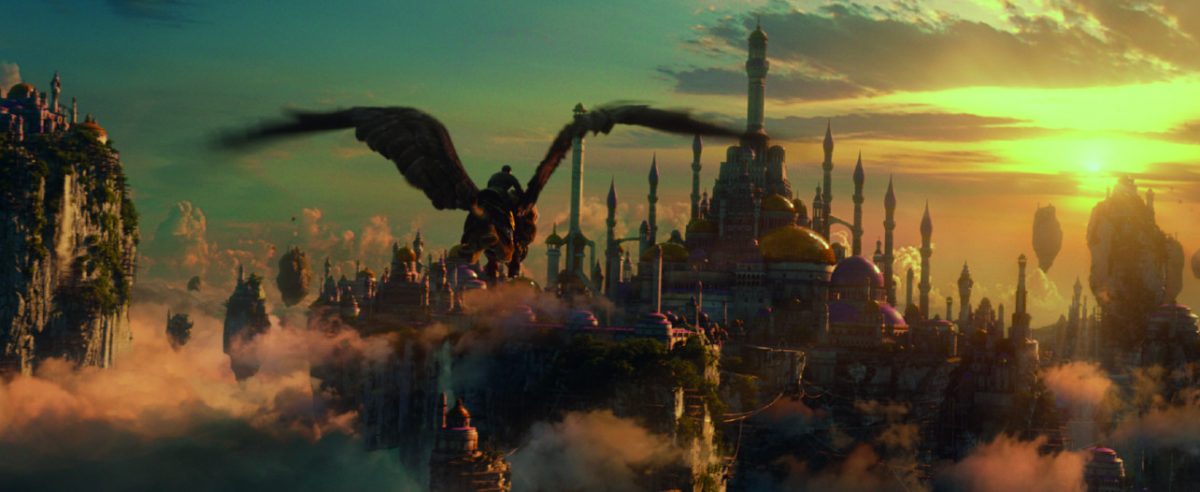 Director: Duncan Jones
Starring: Travis Fimmel, Paula Patton
Surprisingly big in the China market, Chinese fans loved Warcraft, with even non-fans enjoying it, and it's even considered a cult classic by some fans. The film takes place during the first game, Warcraft: Orcs & Humans, where players took control of either orc invaders or human defenders. Directed by Duncan Jones (Moon), the film focuses on the conflict between the humans and orcs, and a magical conspiracy that human military commander Lothar (Travis Fimmel) and Garona (Paula Patton), a half-orc prisoner, try to stop.
The character designs, lore, and made it especially enjoyable, while critics felt that there was too much plot going on and the film focused on too many characters. It would've been the first film in a planned trilogy, but the idea was soon scrapped after negative critical reception.
---
4) Rampage (2018)
Director: Brad Peyton
Starring: Dwayne Johnson, Jeffrey Dean Morgan
You might not know that Rampage was based on a popular 90's video game, with a simple premise – play as a human-turned monster and cause as much destruction to the city as possible. The film, directed by Brad Peyton (San Andreas), faithfully reproduces the monster-induced chaos of the games, as primatologist Davis Okoye (Dwayne Johnson), genetic engineer Kate (Naomie Harris) and government agent Harvey Russell (Jeffrey Dean Morgan) investigate a series of animal mutation incidents. Fans enjoyed the depth the film added to the game's premise, and seeing the nostalgic monster mayhem over Chicago.
Critics hated the movie for its bad dialogue, convoluted plot, and considered it uninspired, despite fans who loved the action sequences, cast, as well as its visual effects.
---
5) Detective Pikachu (2019)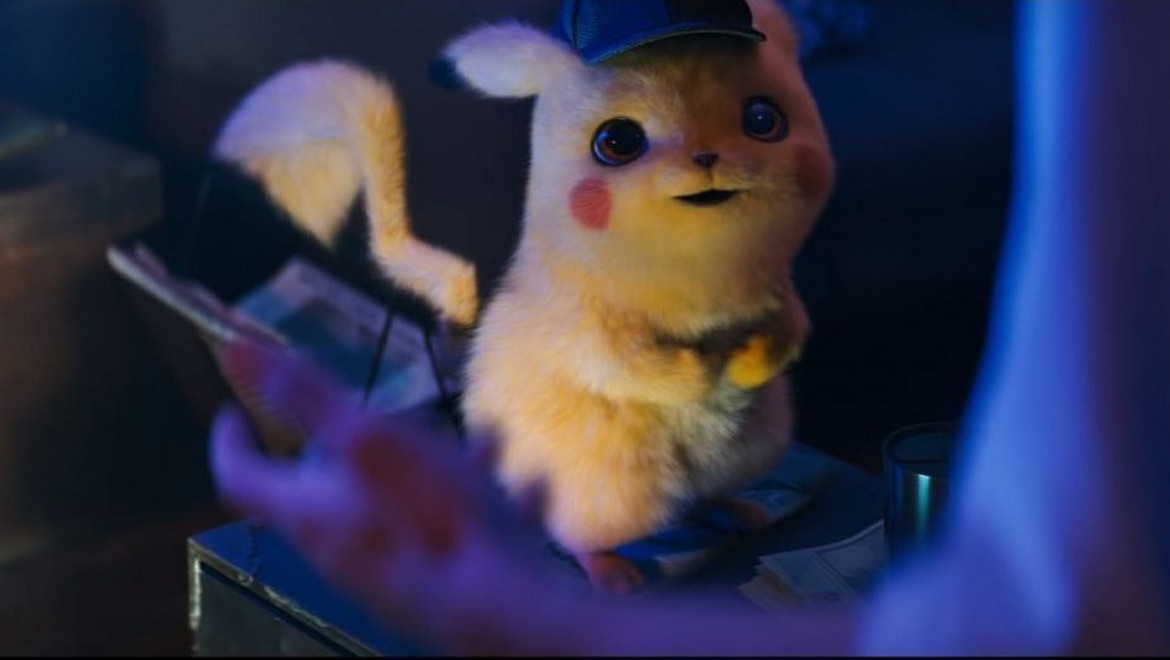 Director: Rob Letterman
Starring: Ryan Reynolds, Justice Smith, Kathryn Newton
There's a lot going on in the Detective Pikachu movie, which is a fun yet bizarre trip into the Pokemon world with illegal fighting rings, mind-altering drugs, a corporation experimenting on Pokémon, with a murder mystery family drama taking center stage.
Critics felt like the plot was too complicated for its 104-minute runtime, with certain plot threads being left unresolved, and too many detours. Then there is the voice by geek legend himself, Ryan Reynolds (Deadpool), who sold audiences his portrayal of Pikachu, way more than Chris Pratt did as Mario.
The movie follows Tim Goodman (Justice Smith), the son of a detective, as he teams up with Pikachu (Ryan Reynolds), his father's Pokémon partner, to uncover the truth behind his father's death. The whole, live-action/animation hybrid, directed by Rob Letterman (Shark Tale) sold audiences the idea of man interacting with Pokémon creatures in the real world, such that there's a sequel in the works. Plus, who can resist an adorable Pikachu?
---
6) Monster Hunter (2020)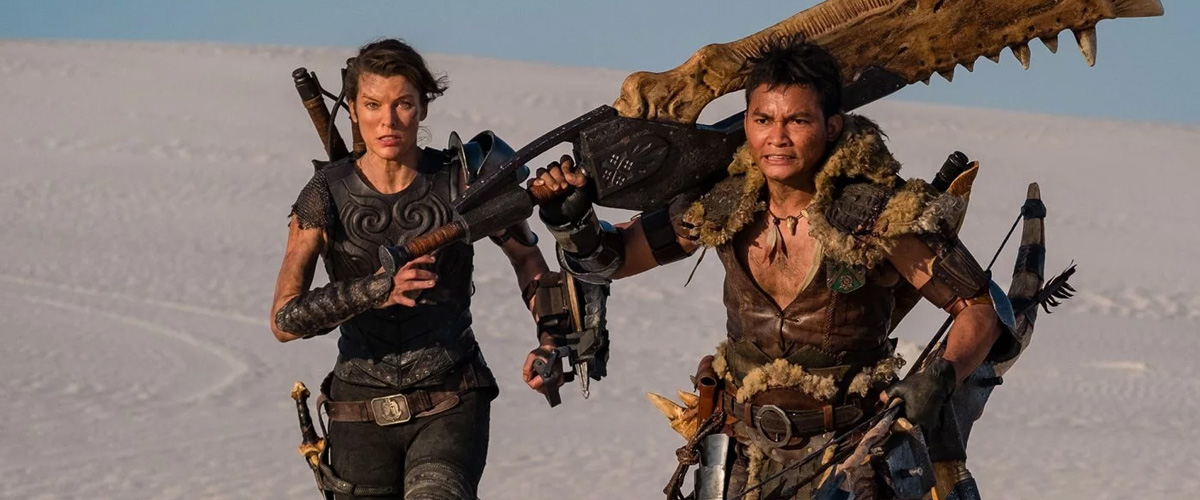 Director: Paul W. S. Anderson
Starring: Milla Jovovich, Tony Jaa
The Monster Hunter movie was highly anticipated by fans, who praised the movie's realistic monsters, fan service, and casting. What more did you expect out of a game that has players track, hunt and capture monsters? That's literally the title of the game! Directed by Paul W.S. Anderson, who also worked on the Resident Evil and Mortal Kombat movie adaptations, he has boldly stated he "doesn't make films for critics", and considers a movie a success based on fan reception, which fans loved.
Starring Milla Jovovich as U.S. Army Ranger Artemis, she and her team fight for their survival after being sucked into a portal, and emerging in a monster-filled world. Joining forces with Hunter (Tony Jaa), the duo battle their way through a desert in search of a portal-creating tower.
Critics, however, were bored by its draggy pacing and disjointed tone and were left confused by the movie. Despite this, the movie struck a chord with fans and currently has a potential sequel in the works, so hopefully they'll improve the plot and follow the feedback by fans. But given Anderson's track record, fans will enjoy it but critics never will.
---
7) Sonic The Hedgehog (2020)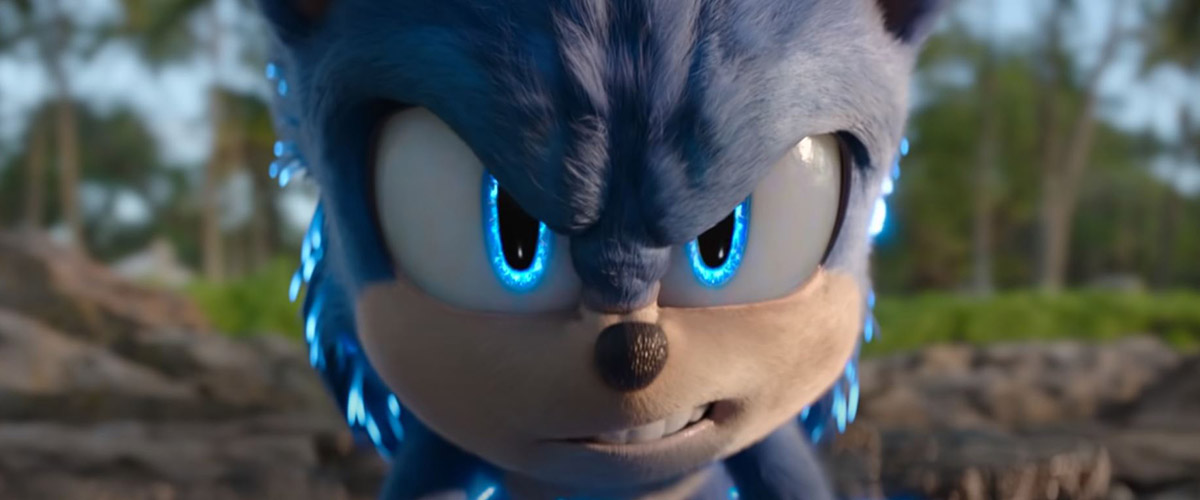 Director: Jeff Fowler
Starring: Ben Schwartz, James Marsden, Jim Carrey
Nintendo has Mario, and Sega has Sonic, and while Mario is tops in the video game world, Sonic sprang to life and zipped right to Hollywood, with a hit movie, a popular sequel, and even a spin-off miniseries in the works.
Sure, the adaptation was not without issues, especially since fans were bewildered by the strange version they saw in the first trailer, which prompted the studio to fix Sonic. Fans were surprisingly pleased with the change, and it boosted publicity for the movie directed by Jeff Fowler (Gopher Broke). Starring Benjamin Schwartz as Sonic and Jim Carrey as antagonist Doctor Eggman, the movie follows Sonic's adventures in the human world as he tries to evade the U.S. government
Still, a better-designed Sonic couldn't save the movie, according to critics, who got bored by its slow pacing and wished it offered more to the franchise. Its sequel would surpass the original, which is a rare achievement for video game adaptations.
---
8) Uncharted (2022)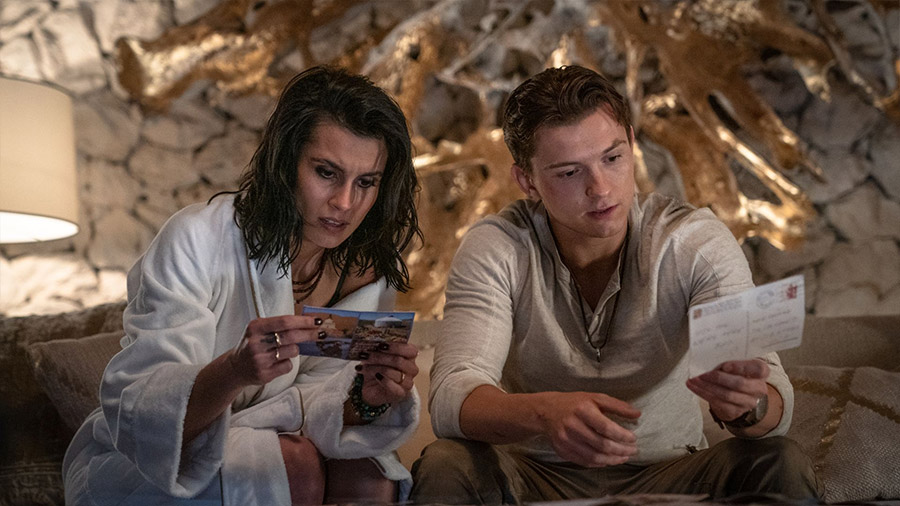 Director: Ruben Fleischer
Starring: Tom Holland, Sophia Ali, Mark Wahlberg
Probably one of the more recent video game movie adaptations with the most divided audience, Uncharted was met with bad critic reviews, saying the movie was bland, low-stakes, and a disappointing adaptation. But Naughty Dog's hit series was anything but disappointing to fans, who loved the casting, with Tom Holland's performance and cast chemistry across Mark Whalberg's Sully as one of the standouts of the movie.
One of Sony's premiere game franchises, there are still several chapters in the action-adventure Uncharted series, and we want to see more from director Ruben Fleischer (Zombieland) since Elena Fisher and Harry Flynn from the game have yet to make their live-action debut.
---
9) The Super Mario Bros. Movie (2023)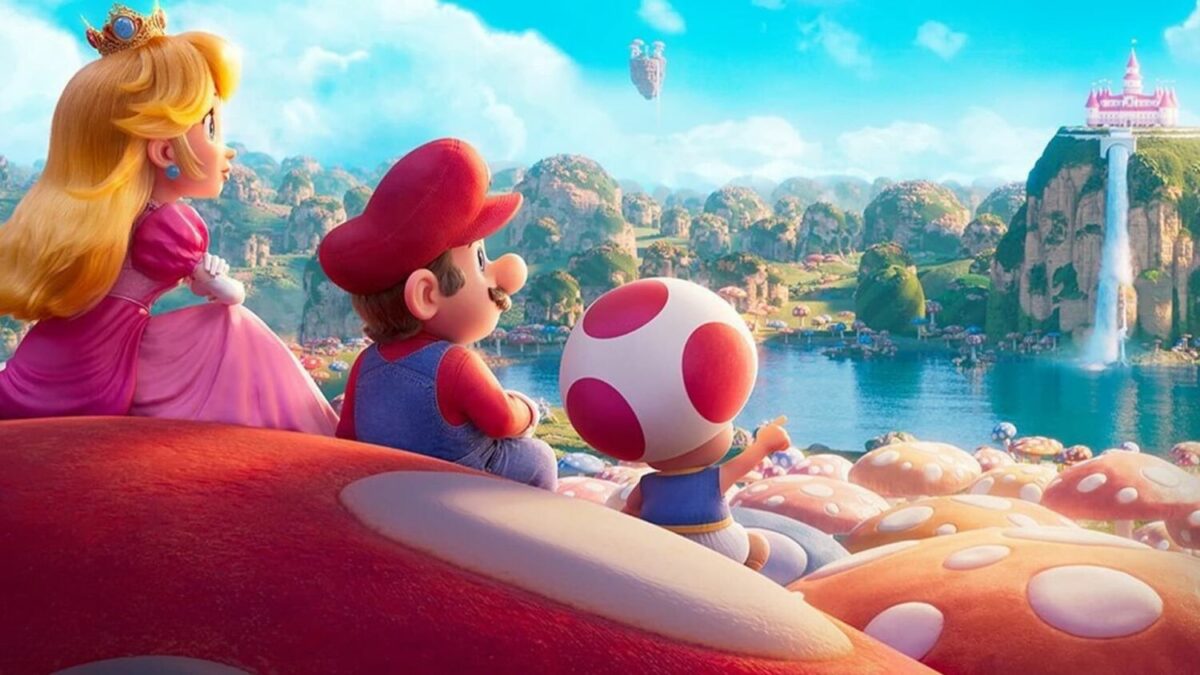 Director: Aaron Horvath, Michael Jelenic
Starring: Chris Pratt, Anya Taylor-Joy
We know, this is a fully animated movie, and it stars Chris Pratt as Mario, so how can this make our list? Well, let's not forget that while the 1993's live-action adaptation of the game basically kept Nintendo away from Tinseltown, and it was the huge success of this movie that provided salvation, and prompted Nintendo to give us a Zelda live-action film. There's also no denying that The Super Mario Bros. Movie brought forth an unmatched wave of Mario nostalgia, including Bowser (Jack Black) serenading Princess Peach (Anya Taylor-Joy).
The film's stellar animation made the game come to life on the big screen, with characters that were more than faithful to their pixel selves. Alas, critics were looking for a more Pixar-esque, less straightforward plot because they have never played a Mario game in their lives.
---
10) Five Nights at Freddy's (2023)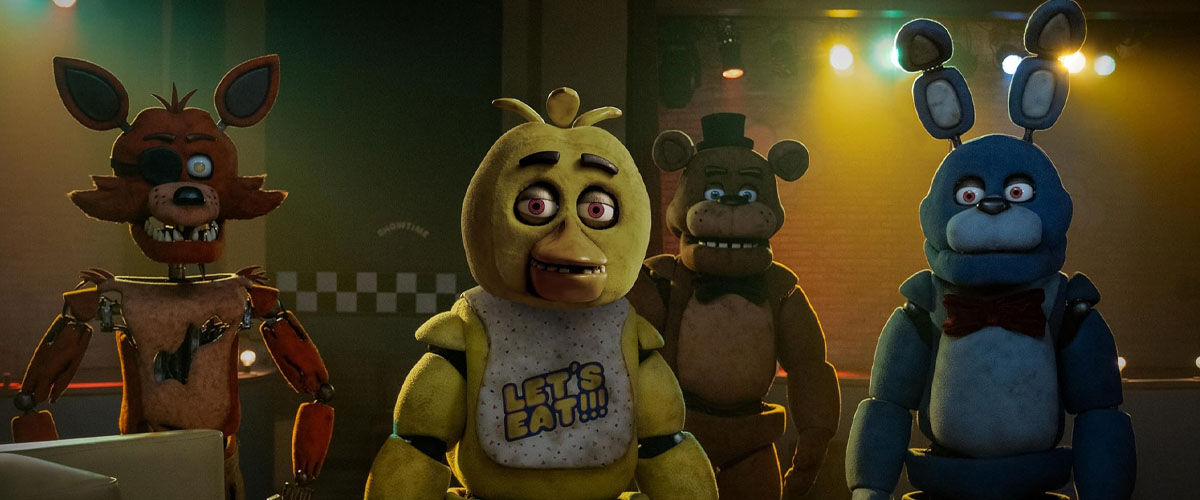 Director: Emma Tammi
Starring: Josh Hutcherson, Elizabeth Lail
The recent Five Nights at Freddy's movie is a box-office smash hit, grossing over US$217 million in ticket sales to date. Directed by Emma Tammi (The Wind), fans of the 13-game series enjoyed the surprise cameos, the detail on the animatronics, and callbacks to the video games franchise, of a night watchman Mike Schmidt (Josh Hutcherson) coming across supernaturally possessed animatronics with a sinister agenda.
Still, movie critics who probably never even touched the game saw it fit to tell us that the movie's PG-13 rating and weaker plot didn't meet expectations. The horror in the movie conflicts with the found family trope it plays up, which fans understood but critics heavily penalised.
---
Bonus – Lara Croft: Tomb Raider (2001)
Director: Simon West
Starring: Angelina Jolie, Daniel Craig
Speaking of video game movies that received a reboot. Angelina Jolie might have made a good Lara Croft, but that didn't save Tomb Raider (2001) from being critiqued. The movie revolves around Lara Croft solving the mystery of her father's death, along with adventurer Alex West (Daniel Craig). Its poor execution of the plot contributed to unfavourable critic reviews, despite fans enjoying its action scenes and set design, thanks to director Simon West (The Expendables 2). There was even a sequel, and in 2018, a reboot by Roar Uthaug (The Wave) starring Alicia Vikander as Lara Croft would receive a better critical reception, though it was not entirely perfect either.
Still, there's nothing like the first film, with its daring action sequences and thrilling mysteries, that audiences have come to love.
---
And that's not all, because Hollywood is set to release a volley of video games turned movies, including shooting game Borderlands, sandbox game Minecraft, and first-person shooter Dead By Daylight. It's likely that not all of them will be as successful as Mario or Sonic, but as long as they don't fare as badly as Street Fighter (1994), we have no complaints. Whether they'll be able to live up to the expectations of fans however, remains to be seen.