It's no surprise that 2020 is arguably the hugest year in gaming, with the imminent launch of the next generation of gaming consoles set to take the world by storm. In the blue corner, we have the PlayStation 5 by Sony, and in the green persuasion, we have the enigmatic Project Scarlett by Microsoft.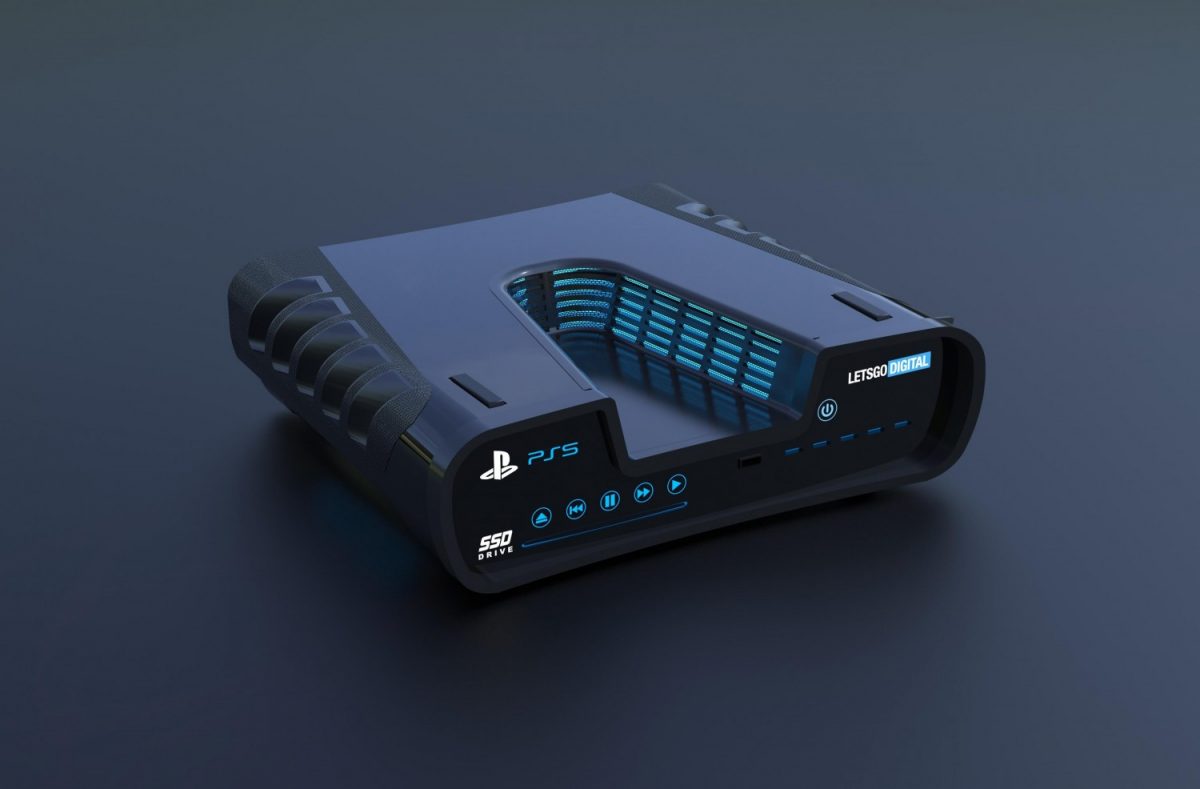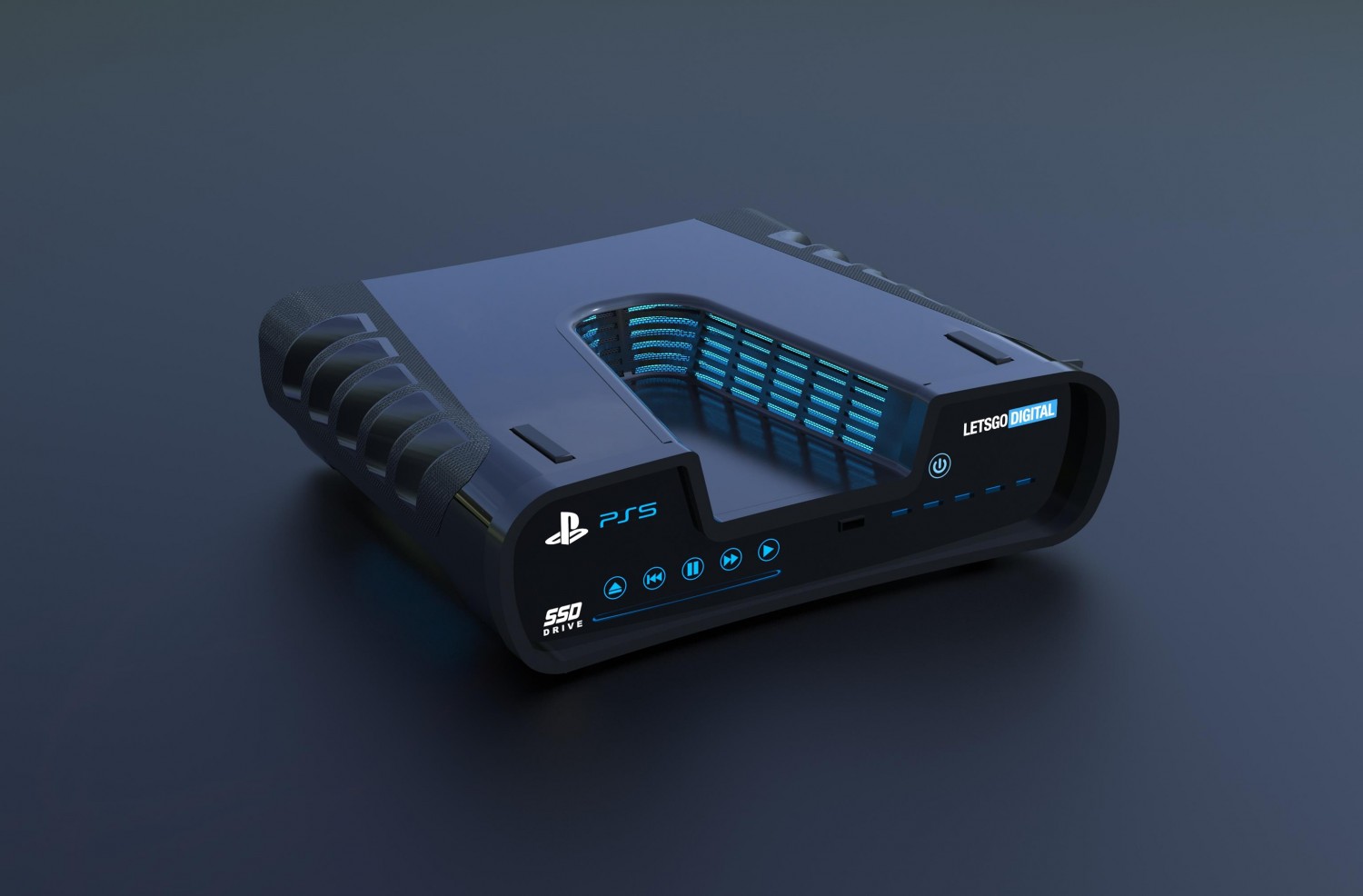 The new generation of console wars is set to commence Holiday 2020, the period where both consoles will be launched. And naturally, all eyes are on Sony and Microsoft to impress us gamers with the latest and greatest in terms of performance, and more importantly, the games that will be playable on these new machines.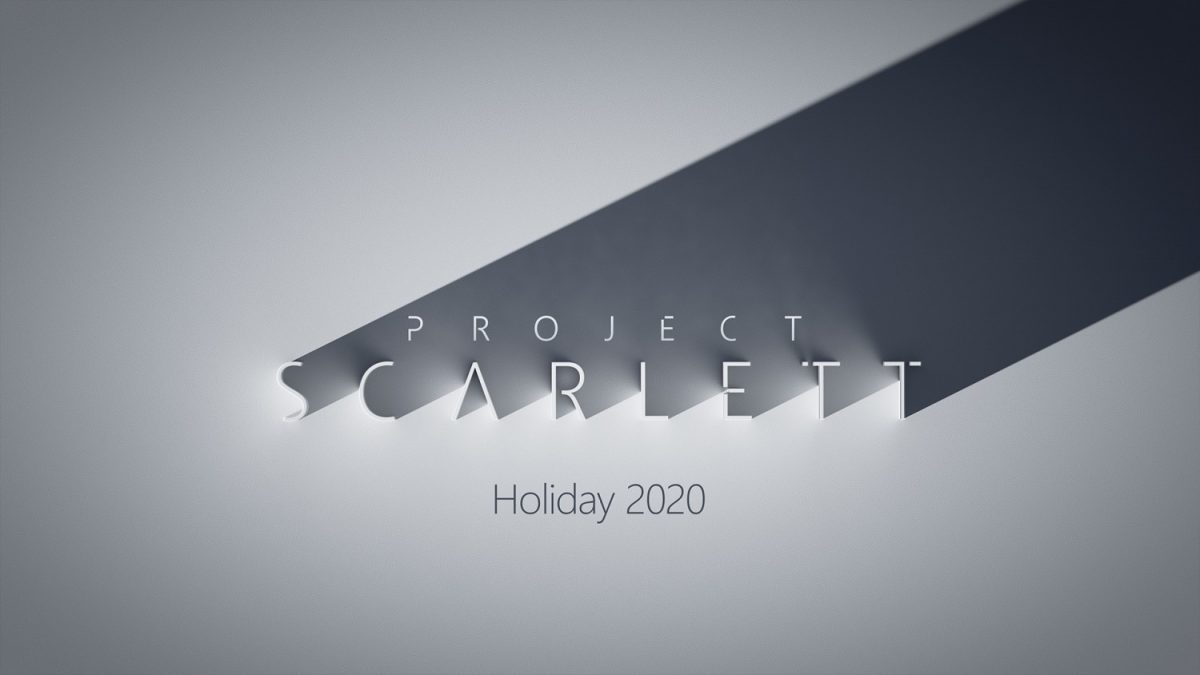 But before we continue, let's look at what the PS5 and the Xbox Scarlett (we'll name it as such for convenience, since Microsoft hasn't announced the proper naming convention for it) will be packing:
Console
PlayStation 5
Xbox Scarlett
Processor
8-Core AMD Ryzen Zen 2 CPU
8-Core AMD Ryzen Zen 2 CPU 1.6GHz
Graphics
AMD Radeon Navi GPU (supports ray-tracing
AMD Arcturus GPU (supports ray-tracing)
RAM
TBA
16GB GDDR6 SDRAM
Video Output
4K (max 8K)
120Hz refresh rate
Up to 120fps
4K (max 8K)
120Hz refresh rate
Up to 120fps
Storage
SSD (Amount TBA)
1TB SSD
VR
Yes
TBA
Backwards Compatibility
PS4
Xbox, Xbox 360, Xbox One
Cloud Gaming/Streaming
PlayStation Now/Remote Play
Project xCloud
Price
TBA
TBA
Release Date
Holiday 2020
Holiday 2020
All specs are based on reports and updates from the devs and related companies, and are subject to change.
---
Performance
The new consoles will no doubt be demonstrations of sheer graphical and processing power. It seems both the PS5 and the Xbox Scarlett will be using the same CPU, and will support ray-tracing as well. Combine that with native 4K resolution (with up to 8K, though this is not confirmed) and an impressive 120Hz refresh rate, both consoles are about as strong as some top-tier PCs today.
In terms of RAM, only the Scarlett is confirmed to have 16GB worth of it (double that of the Xbox One), so it should run pretty smoothly as well. Though the PS5's memory isn't announced yet, we've seen just how powerful it can be with its virtually-nonexistent loading speeds, as demonstrated months earlier.
Backwards Compatibility
Backwards compatibility is another huge talking point for the PS5 and the Xbox Scarlett, and rightly so. Over a decade ago, the hassle with buying a new console was that the games you loved in the previous one couldn't be played, which was a bummer for those with a new one, especially when the launch titles aren't very compelling. Sony and Microsoft aim to alleviate this issue, with the ability to run previous-gen titles on both their machines.
While it looks as though the PS5's backwards-compatible games will only be PS4 games, as opposed to Scarlett's lineup ranging all the way back the the first Xbox, one shouldn't scoff at the sheer amount of superb PS4 titles available to PS5 players. The likes of Bloodborne and Uncharted 4 wowed many in the PS4's early years, and the latter titles such as Horizon Zero Dawn, Marvel's Spider-Man and God of War are, then, icing to the cake.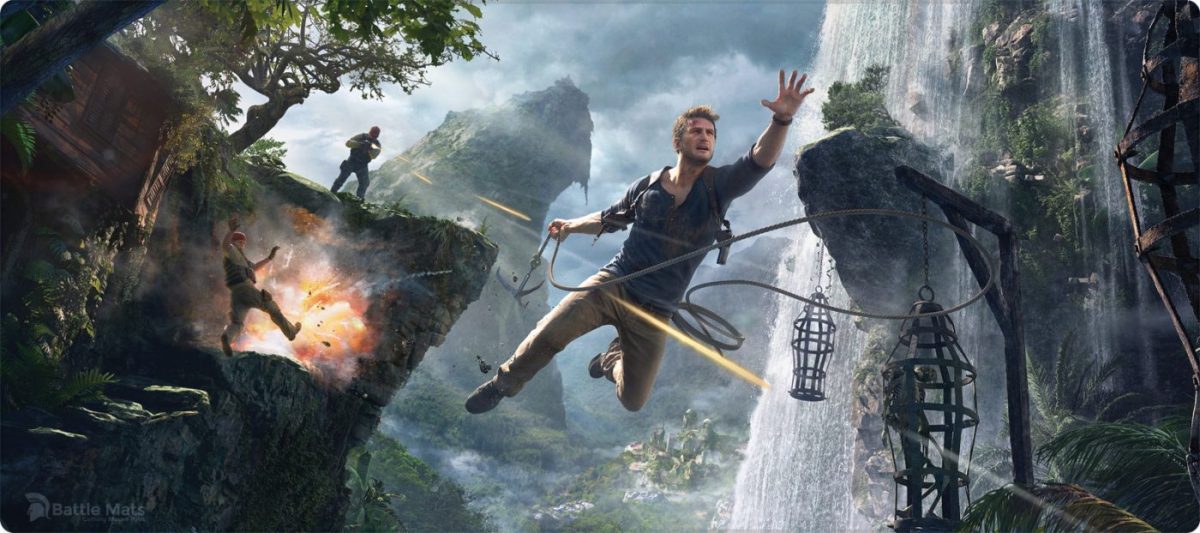 But, of course, you cannot ignore the sheer breadth of games available to Xbox Scarlett fans. The Halo franchise is a no-brainer here, with the first two games (the best games in the entire series) hailing from the good ol' Xbox. Gears of War is another Xbox exclusive to be excited for, with the chance to relive the glory days of Gears of War 2 multiplayer another tantalising prospect for Scarlett players.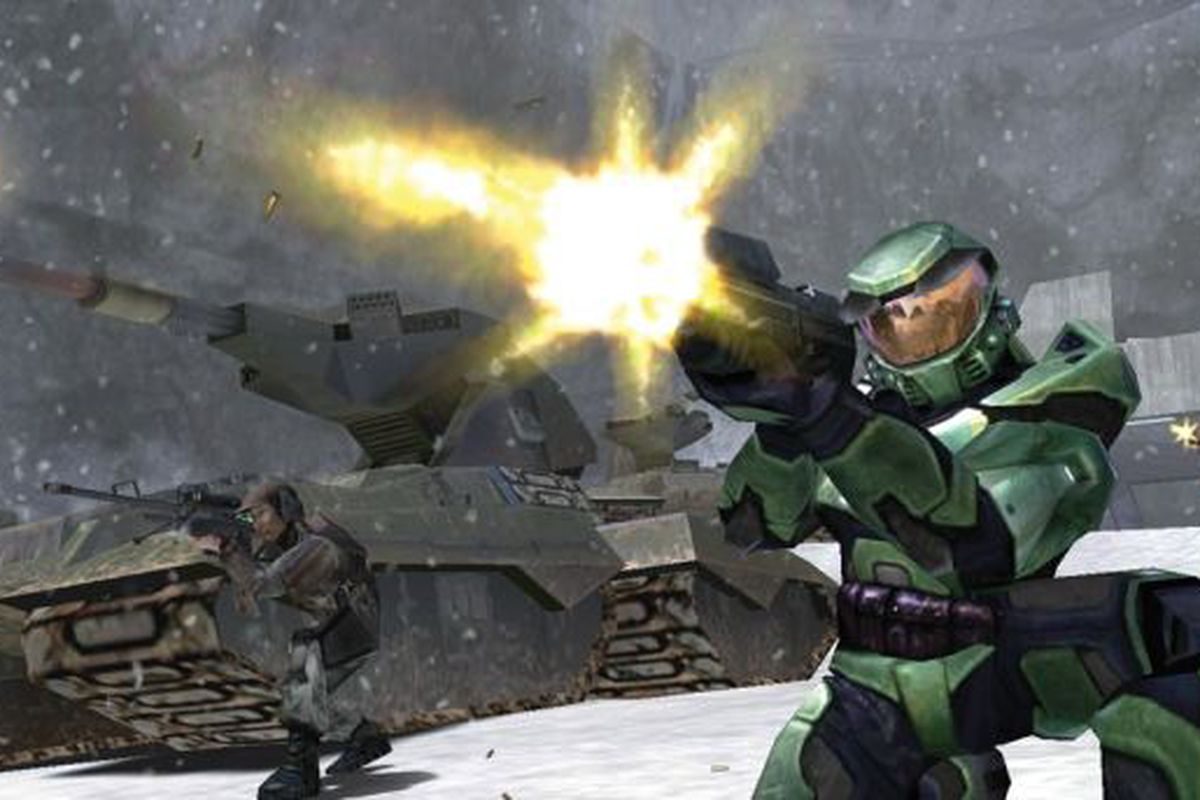 Online Subscription Services
PlayStation Plus will no doubt make a return on the PS5, and Xbox Live Gold will do the same for Xbox Scarlett. Apart from discounts, free games and such, these services will also no doubt play a part in the purchasing of backwards-compatible games, though to what extent remains to be seen.
PlayStation Now has gotten a huge discount, giving players to ability to download titles and play on-the-go, and access to the huge library of both current and previous generations of PlayStation hardware. The caveat is that it is not a global subscription service, but we do hope it will be in the future.
Meanwhile, Xbox Game Pass continues to be the best value package in gaming, aside from the same-day release for all first-party titles, Xbox continues to add to its growing library of games that players can access for a pittance. Halo Infinite and everything you can play for just S$14.99 a month? Easy.
Cloud Capability
However, what's more intriguing is the integration of cloud-based gaming. Sony already has had a go at it with Remote Play on the PS4 and PSVita, and recently on iOS, but it's still not a very extensive way to stream games on other devices. Without a doubt, they will be looking to bring Remote Play in some form to the PS5, but hopefully with marked improvements.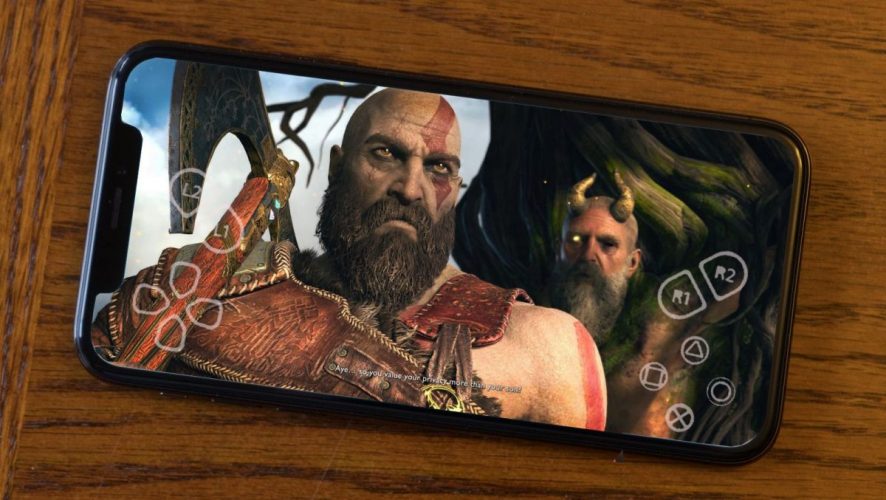 Microsoft's still-gestating Project xCloud will also feature on the Scarlett. Currently, Project xCloud is reported to have 3,500 games available for streaming, but that number will increase exponentially with the arrival of the Scarlett and its plethora of current-gen offerings and backwards-compatible titles.
Cross-Play
Another big question for many would be whether the new consoles will support cross-platform gaming. This feature is already burgeoning among current-gen consoles, even including PC in some instances. However, the games currently in question are the likes of Rocket League, Fortnite, Call of Duty: Modern Warfare and Borderlands 3 at a later stage.
While nothing has been confirmed by both Sony and Microsoft, inklings of cross-play being a possibility. Only recently did Sony announce that cross-play will be an official feature available to game devs looking to port their game on the PS4, so it wouldn't be far off to assume that cross-play functionality for PS5 games are in development. Though Microsoft is rather tight-lipped on this aspect, be sure to expect them to come up with something on their end as well.
Aesthetics
Currently, we only have images of how the PS5 might look like, thanks to its development kit being discovered online recently.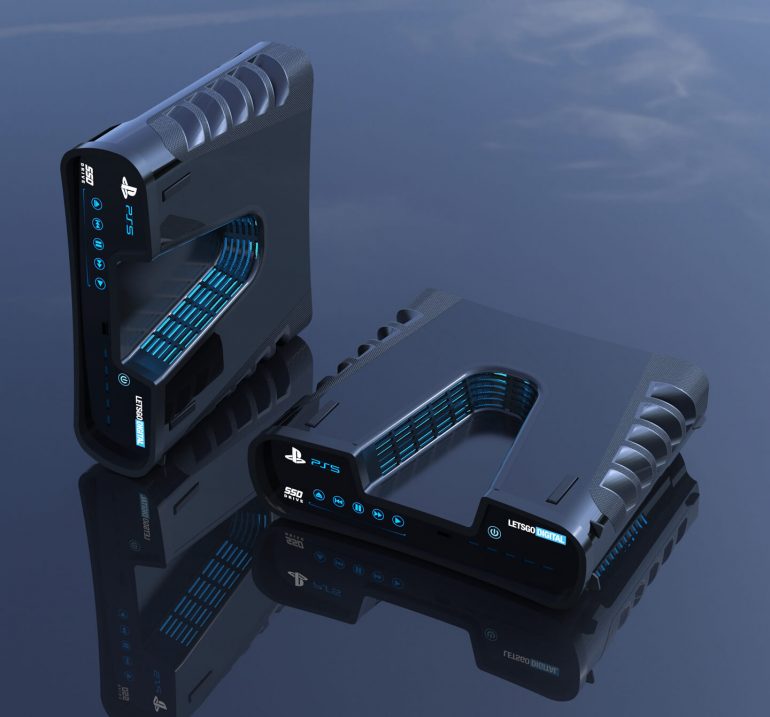 Sporting a bold new look, with its chassis assuming a huge "V", the Roman numeral for the number five. As the render suggests, it looks to favour touch controls, with LED lights assuming the various buttons, instead of conventional buttons.
What we do know is that the next controller for the PS5 will be packing haptic feedback and adaptive triggers, and could change the way the DualShock feels in our hands greatly.
Conversely, we're still pretty much in the dark about how the Xbox Scarlett and its controller will look like, so all eyes are on Microsoft to announce that (or maybe just have someone leak it online, as you were).
Exclusives & Launch Titles
The biggest dilemma gamers face as to what console to buy when both the PS5 and the Xbox Scarlett eventually release is which exclusive games are more appealing.
At present, both consoles have one title that will be launched. Microsoft recently announced that Halo Infinite will launch alongside the Scarlett, which should be enough reason to persuade one to purchase it.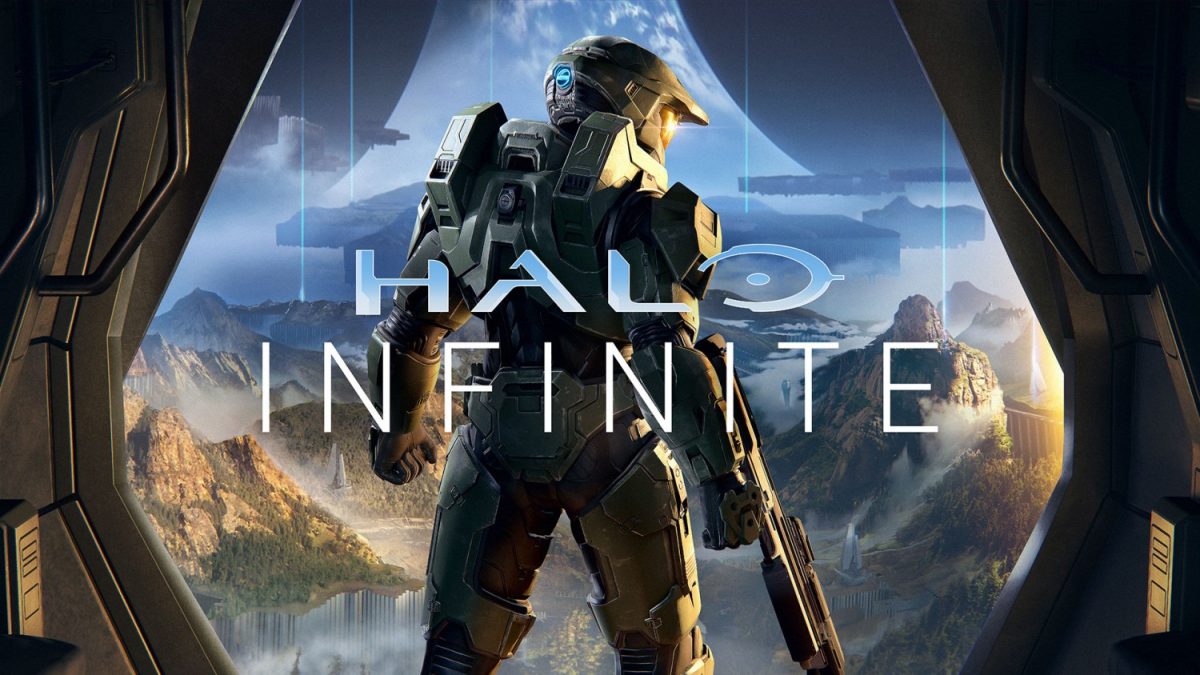 On Sony's end, an unannounced game is in the works, by the folks at Bluepoint Games. If you're not familiar with Bluepoint, they are the ones to thank for porting over remasters for critically-acclaimed PS4 games such as Shadow of the Colossus and Uncharted: The Nathan Drake Collection.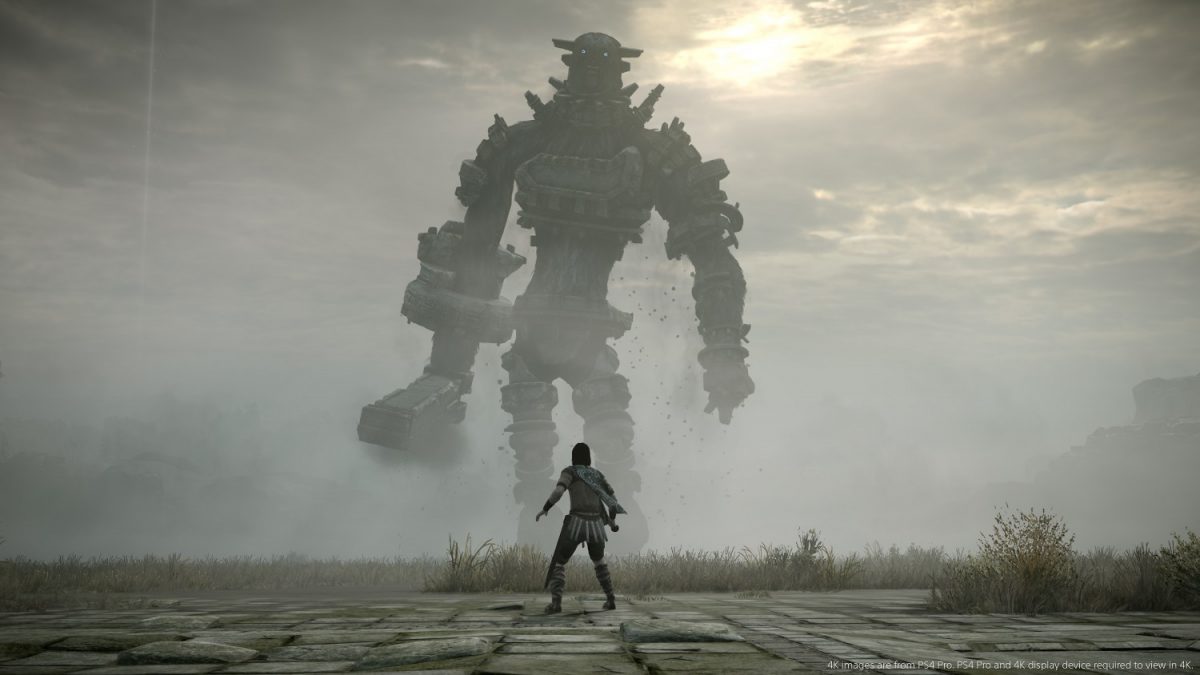 According to Bluepoint's president Marco Thrush, who spoke to Wired, this next game will be "a big one". We're certainly hoping it's a new IP, not a simple remaster.
---
When all is said and done, the PlayStation 5 and the Xbox Scarlett will lead the way for the next generation of console gaming. Though we're still a year away to their release, their comeuppance has been talked about long before their official announcement.
If you're considering buying a new console to replace your current one, it might be wise to wait just a little longer and jump on the next-generation straightaway.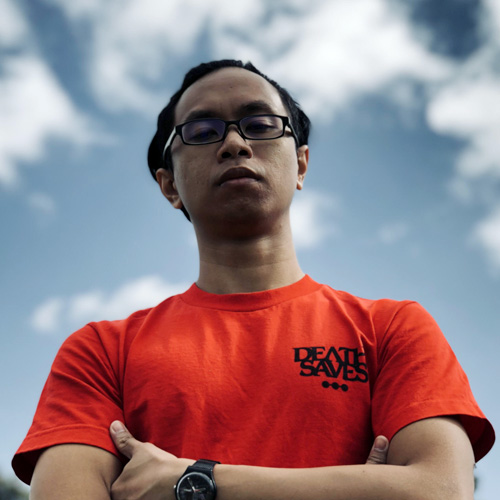 Marion has a serious RPG addiction. Sometimes it bleeds into real life; he forgets to sleep because he thinks he has a Witcher's body clock. Forgive him in advance if he suddenly blurts out terms such as "Mind Flayer" and "Magic Missile", because never once does he stop thinking about his next Dungeons & Dragons game.