Someone once said that you either die a hero, or live long enough to become a villain, and after almost 15 years of superheroics in the Marvel Cinematic Universe (MCU), it's time for the villains to shine, now that director Jake Schreier is reportedly set to helm a Thunderbolts movie.
The who now? Unlike the Avengers, Defenders or Heroes for Hire, the Thunderbolts didn't start out as a superhero team. Actually, it did, but it was comprised of a group of villains who took on new identities, and pretended to be heroes. In the original comics, their leader, Baron Zemo, gathered a bunch of second-rate villains to pose as heroes, to try to replace the Avengers.
Since the team premiered in 1997, it has become a fan favourite and the concept has evolved, so much so that the Thunderbolts have become an anti-hero comic book team.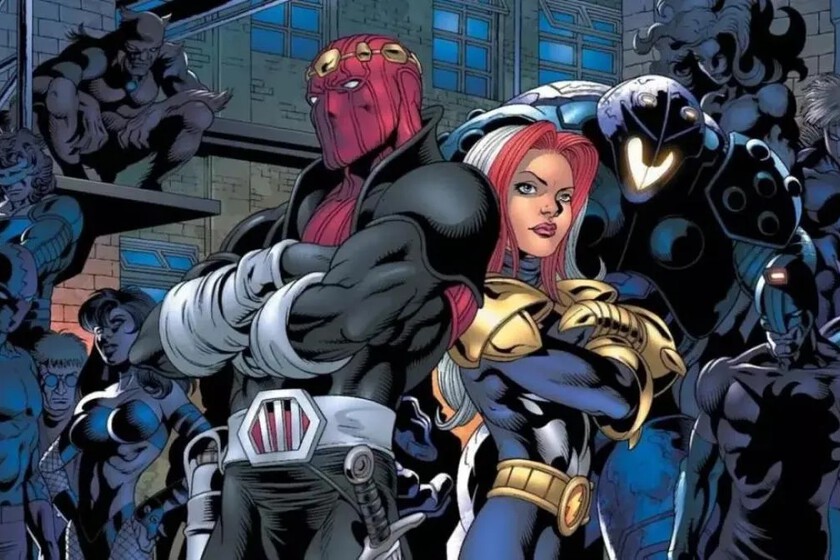 The funny thing now is that there are enough characters in the MCU to actually build a team of villains masquerading as heroes. While little is known about the project, Marvel Studios has been planting seeds for the debut of the team for a while now.
Think about it. The devious Baron Zemo (Daniel Brühl) in The Falcon and the Winter Soldier can take on the role as team leader, and who would he recruit for the roster? From the likes of Yelena Belova (Florence Pugh) as the new Black Widow (Russian spy), to USAgent (Wyatt Russell), the MCU has already presented audiences with a rich pool of characters who are evil, or sit in a morally grey area.
There are also rumours that Marvel Studios is looking to introduce new villains to the movie, including fan favourite The Hood, though it's all pure speculation for now.
Here are some of our theories on the MCU characters that could appear in Thunderbolts, ranked by their probability.
---
High Chance 
Contessa Valentina Allegra de Fontaine (Julia Louis-Dreyfus)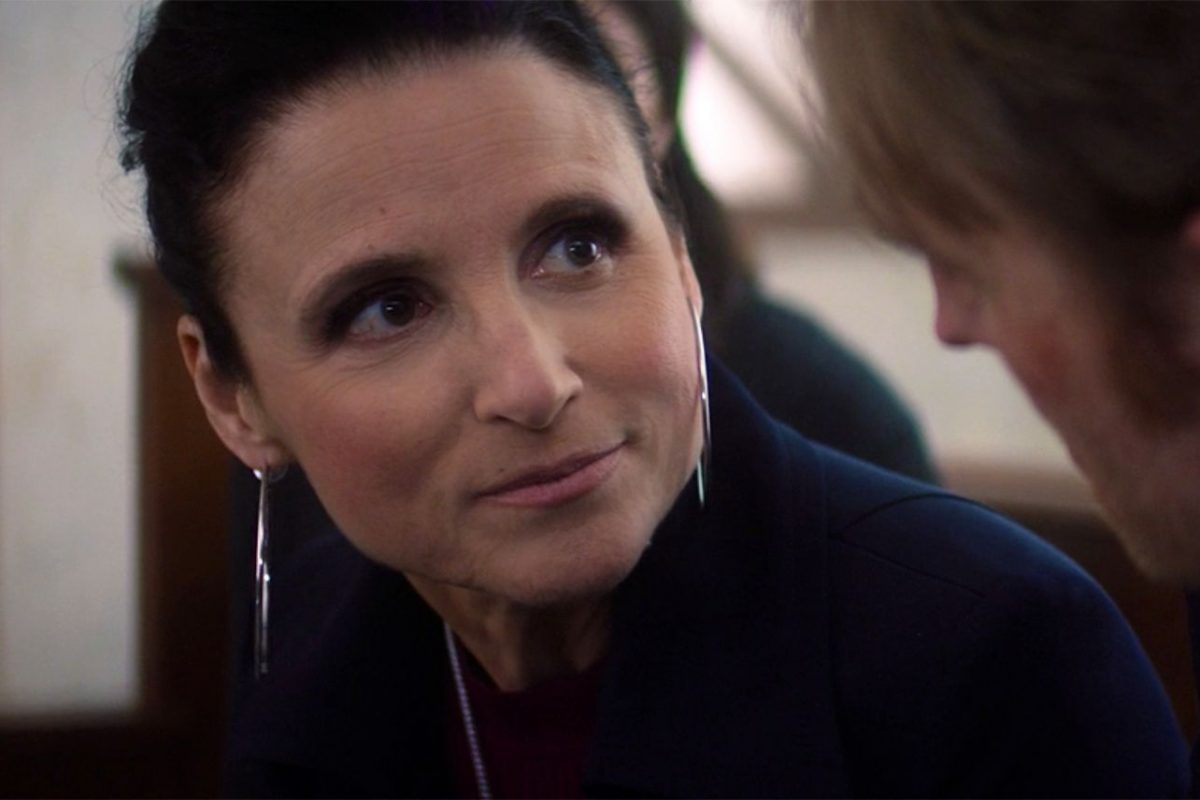 Every team needs a financier, or behind the scenes mastermind and Valentina's role in this is a no-brainer. In the comics, she's a secret HYDRA sleeper agent who rises through the ranks of SHIELD, even becoming romantically involved with its director, Nick Fury, for a time. After a time operating under the title Madame Hydra, Valentina was arrested and imprisoned for her various duplicitous schemes.
Her role in the MCU, however, has yet to be fully revealed now that SHIELD and HYDRA are effectively extinct, but as her few appearances in the MCU has suggested, she's busy putting together a team of anti-heroes, speaking to both Yalena and USAgent. Could she be assembling a team of her own?
As the woman in charge of gathering members of the Thunderbolts, it's a no-brainer that she will most definitely appear in the Thunderbolts movie.
---
Baron Zemo (Daniel Brühl)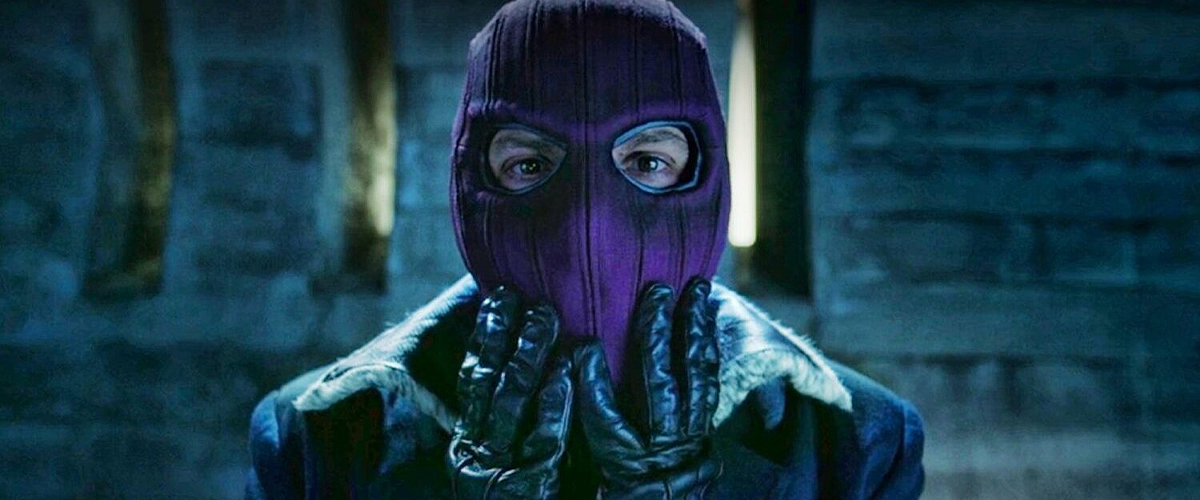 And we're going with Valentina as the mastermind, and Baron Zemo as the field leader. While he might not seem to be anyone's puppet, his return in Disney+ The Falcon and the Winter Soldier was very well received by fans, and who can blame Marvel for sticking with the comics to have Zemo front the new team?
Not only are the Thunderbolts originally formed by Baron Zemo in the comics, but the Disney+ series also transformed Daniel Brühl's version of the character into one of the MCU's preeminent anti-heroes. In other words, Marvel wouldn't need to do much to explain Zemo's presence in a Thunderbolts movie.
---
US Agent (Wyatt Russell)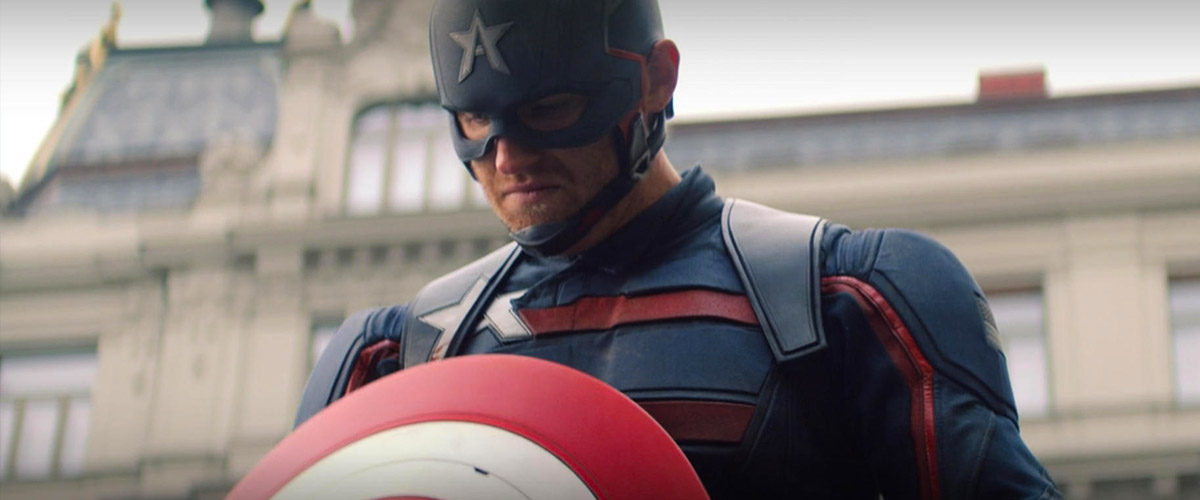 In Valentina's first appearance in The Falcon and the Winter Soldier, she was seen talking to John Walker aka US Agent after he gets dismissed from his role as the new Captain America. She tells Walker to be ready for that day, and to pick up the phone when she calls him. It's an obvious hint that we will definitely be seeing the character again one day and what better way to reintroduce Walker than in the Thunderbolts movie.
Afterall, which eminent superhero team in the MCU can be without a (new) Captain America?
---
Yelena 'Black Widow' Belova (Florence Pugh)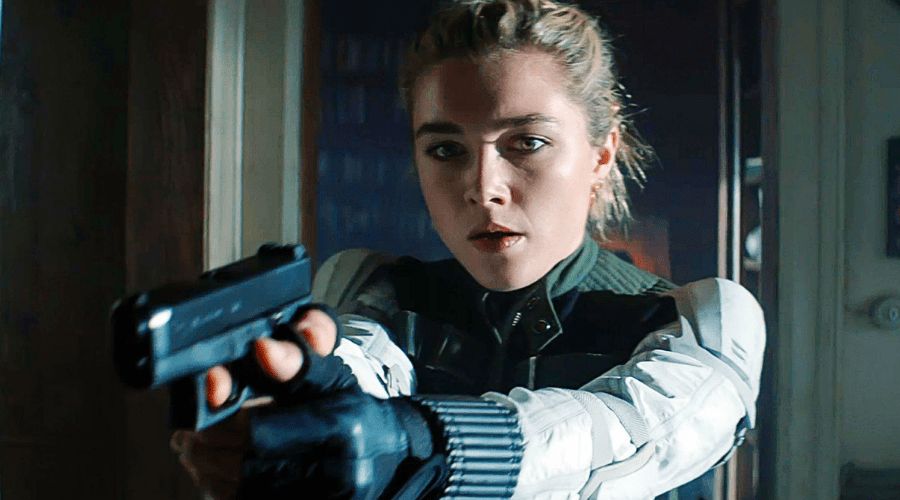 Out of all of the MCU's characters, there are none that seem more likely to star in Thunderbolts than Yelena Belova. At the end of Black Widow, Yelena seems to already have a relationship with Valentina. Seeing how Yelena is on a thirst to avenge Natasha Romanoff, and seems to play an anti-hero role in Hawkeye, there's an enormous chance that she won't just be part of the Thunderbolts, but perhaps lead it too.
Afterall, which eminent superhero team in the MCU can be without a (new) Black Widow?
---
Abomination (Tim Roth)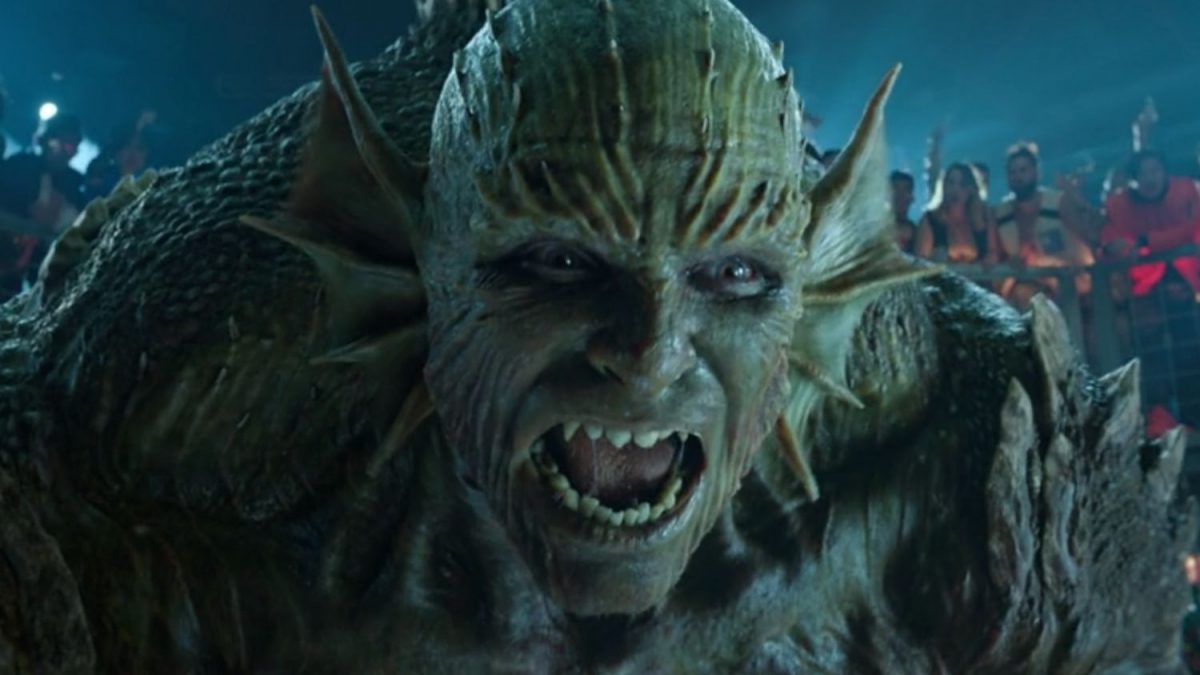 Tim Roth's Emil Blonsky aka Abomination first appeared in The Incredible Hulk (2008) and was never seen or mentioned for over a decade, until he recently reappeared in Shang-Chi and the Legend of the Ten Rings. Smart, devious and with power levels equal to one of the most powerful beings on the planet, there's no reason why Abomination can't fill the roster of a Thunderbolts movie.
Abomination has the potential for redemption, in the same vein as Yelena and John Walker. Thanks to his recent appearance, with an upcoming one in Disney+'s She-Hulk: Attorney at Law, fans can finally see more from the character. Roth is also an incredible actor that Marvel Studios would be stupid to not keep.
Afterall, which eminent superhero team in the MCU can be without a (new) Hulk?
---
Hawkeye (Jeremy Renner)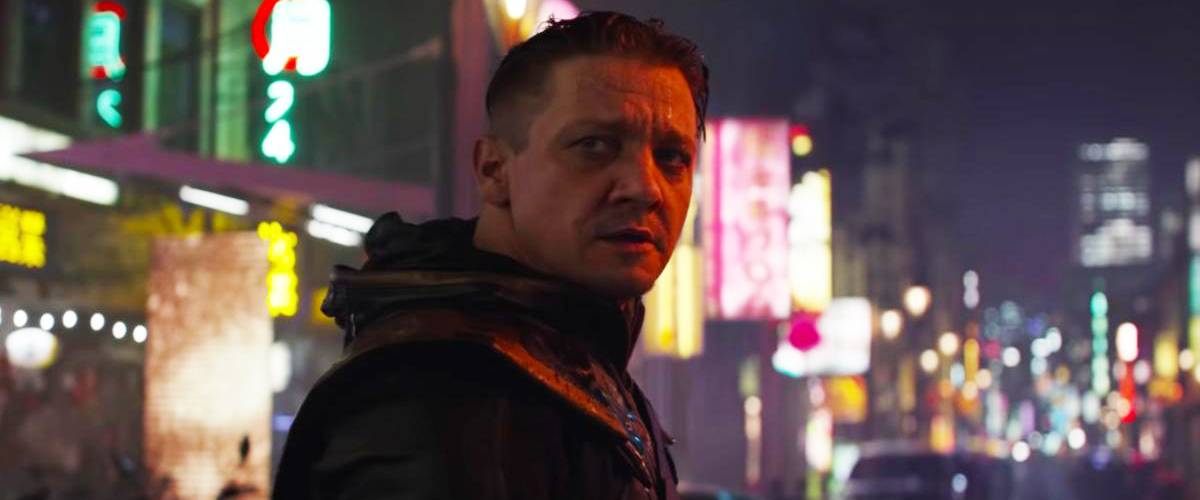 Jeremy Renner's Hawkeye is already in the crosshairs of Valentina Allegra de Fontaine's plans, where he was positioned as the Yelena Belova goes after, for "being responsible" for Natasha's death.
In the comic books, Hawkeye becomes the leader of the Thunderbolts after Zemo forms the group, and helps turn it into a true superhero team. It's unclear at the moment what Jeremy Renner's future is with Marvel now that Hailee Steinfeld's Kate Bishop seems to be taking over the mantle, but perhaps he'll become a mentor to former villains as well. Like Zemo, Hawkeye is also linked to the Thunderbolts and his appearance is a given.
Afterall, which eminent superhero team in the MCU can be without an archer?
---
Elektra (Élodie Yung)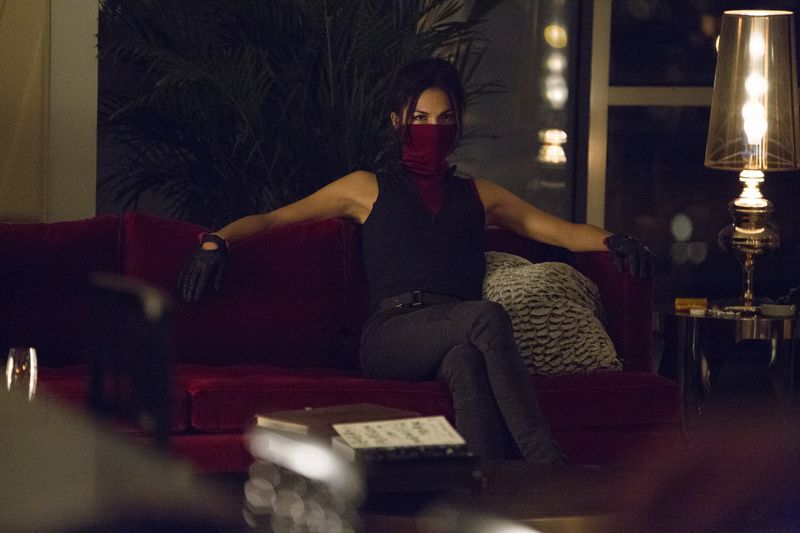 One of the members of the Thunderbolts in the comics, this could just be Elektra's time to make her MCU return. Originally appearing in the Netflix series of Marvel TV shows, Elektra is a one-time love interest of Daredevil, but her violent nature and mercenary lifestyle divided the two before she ultimately becomes the second Daredevil.
She is a highly trained assassin that was killed off in the comics, and while Marvel originally promised not to revive the character without Miller's permission, resurrect (and kill her) her they did, and she has since become a core part of Marvel Comics lore.
This is also arguably a good time to reintroduce the character into the MCU, seeing as how a Daredevil revival is reportedly in the works at Disney+. Even before that, Daredevil star Charlie Cox, as well as Vincent D'onofrio's Kingpin, have made their return in Spider-Man: No Way Home and Hawkeye respectively, so a Thunderbolts movie is the perfect way to bring Elektra into the scene.
---
Medium Chance
Taskmaster (Olga Kurylenko)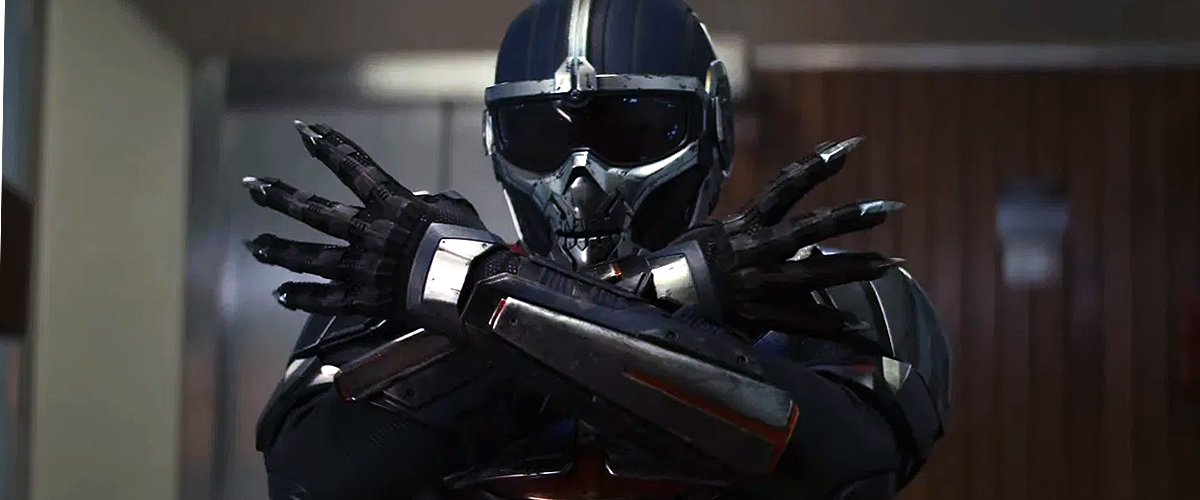 Black Widow didn't explore Olga Kurylenko's Taskmaster much, or at all. The villainous character, who has muscle memory and can recreate the physical skills of anyone, played a much bigger role in the comics, whereas the character barely left an impression in the MCU.
Still, she survived the events of Black Widow, and her reputation, alongside her skill, would be a boon to the team. Her ability means she can fight as well as Captain America, and be a formidable asset to the team. We also want to see more of the character's backstory and this movie could be a great platform, though her Taskmaster involvement is not entirely necessary.
After all, the team already has a Russian spy.
---
Ghost (Hannah John-Kamen)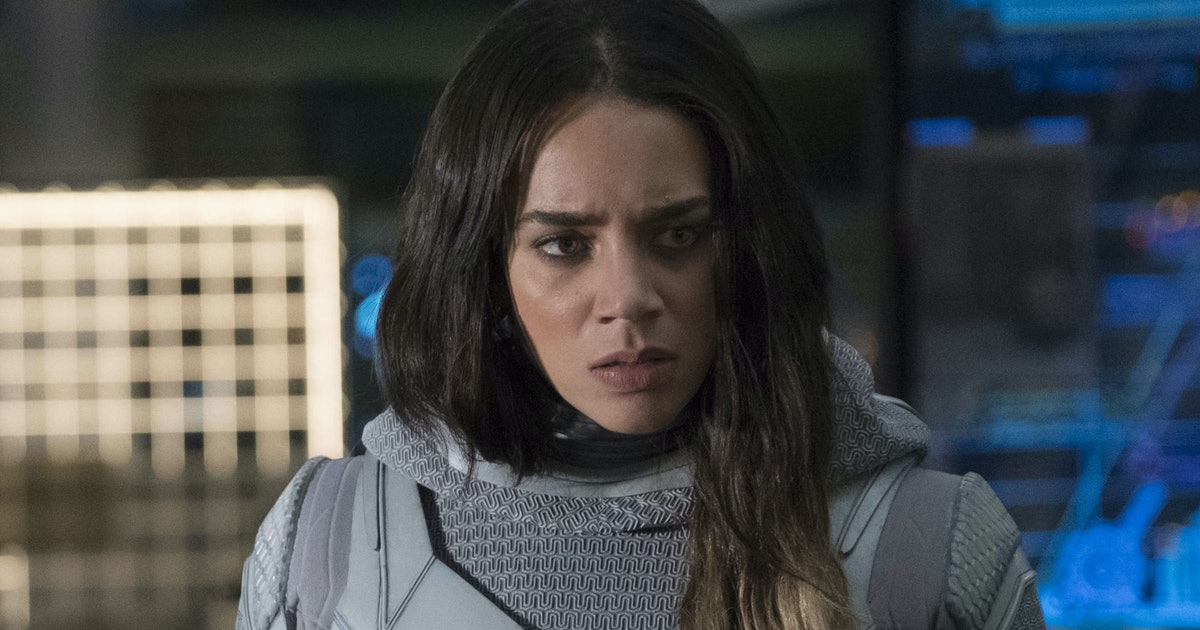 Hannah John-Kamen's Ava Starr aka Ghost is one of the other MCU anti-heroes whose name is being floated around for Thunderbolts. 2018's Ant-Man and the Wasp left her future ambiguous, and she hasn't been heard from since that film. Taking that into account, it wouldn't be surprising if Marvel Studios uses Thunderbolts to bring her back.
---
Winter Soldier (Sebastian Stan)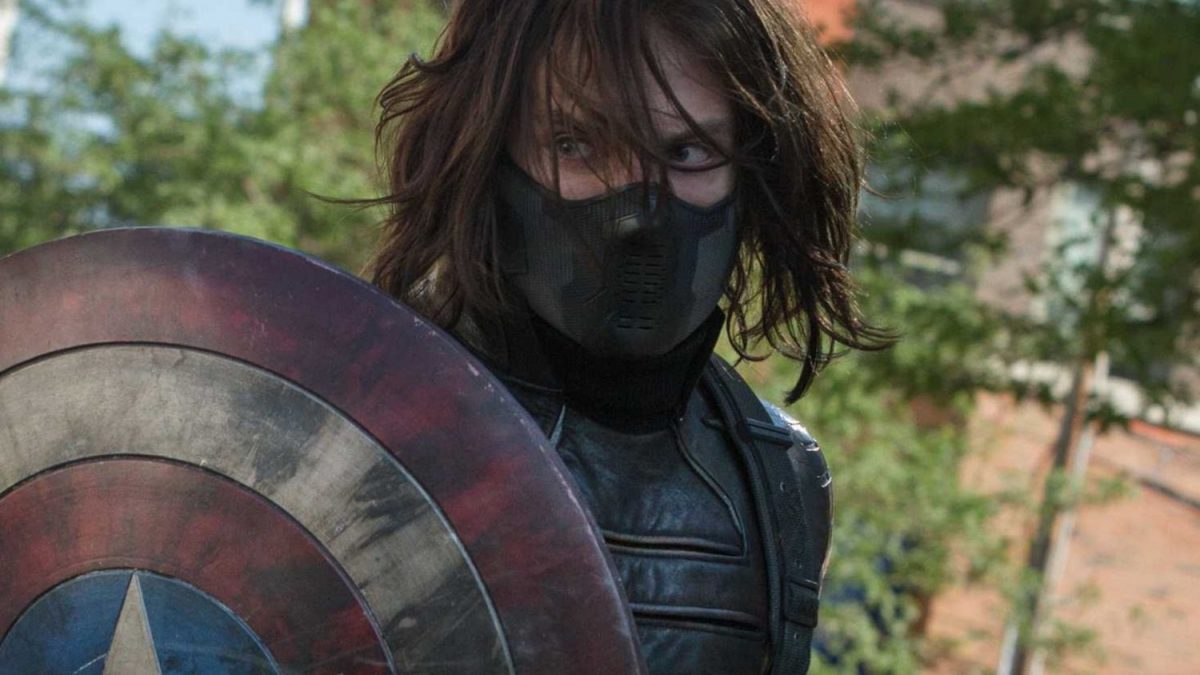 Where Baron Zemo goes, Sebastian Stan's Bucky Barnes is never far behind. While the Winter Soldier is effectively a reformed man, not many outside of the Avengers know his history, as a Russian assassin who can easily serve as a potential Thunderbolts team member.
He has a history with several of the other potential members of the MCU's Thunderbolts, including Russell's John Walker, and he's someone who's always existed in more of a morally gray space than his fellow Marvel heroes.
It is worth noting that Stan is one of the few longtime MCU stars that fans love and would die to see return to the screen.
---
Xu Xialing (Meng'er Zhang)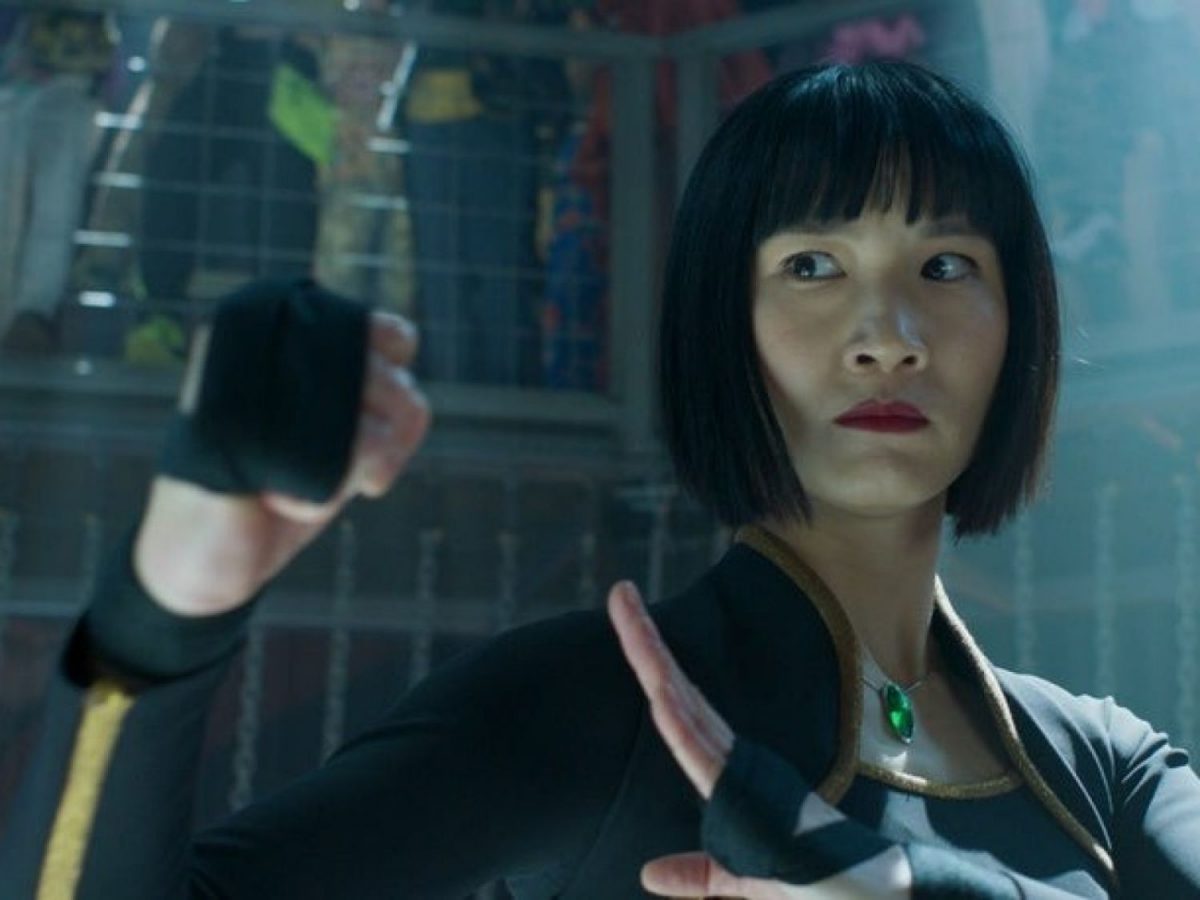 Shang-Chi's little sister Xu Xialing is arguably one of the baddest female characters to come out in Marvel Studios' Phase 4. First an ally to the titular hero of Shang-Chi and the Legend of the Ten Rings, the post-credits to the movie suggests that the vengeful sister is now taking over her father's criminal empire as the new crime boss, returning to her old ways but now with resources to build an even bigger empire.
With an entire crime organisation under her control, Xialing could potentially appear in this movie surrounding a team of anti-heroes either as an ally once more or a potential antagonist. Our only problem is that we see no clear motive as to why she would join the Thunderbolts, or cross paths with them too. Either way, we hope to see Xialing some time soon.
---
The Punisher (Jon Berthnal)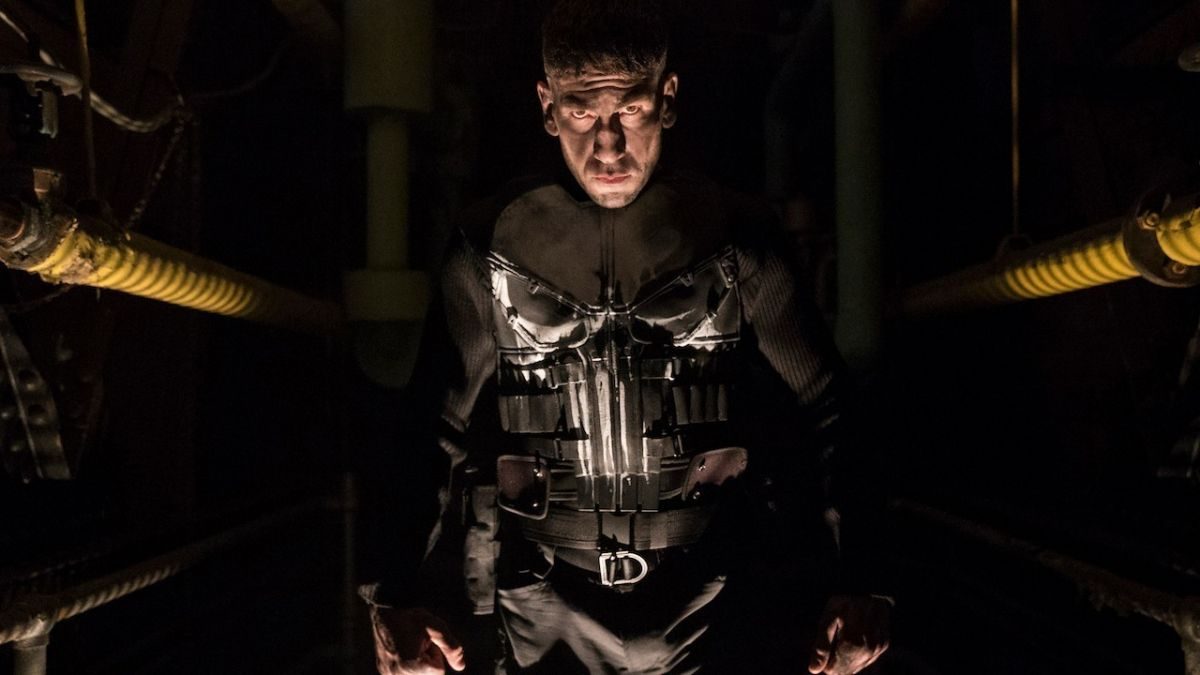 While Daredevil and Kingpin have successfully made the jump from Netflix back to the MCU, the studio has not touched on the other characters who have their own Netflix show, including Frank Castle aka The Punisher himself. But with Charlie Cox's Daredevil now reportedly working on a Disney+ series on his own, it could be time that Marvel Studios debut some of the other Netflix characters, and we're hoping Castle is next.
Jon Berthnal's Punisher was one of the key highlights from the Netflix experiment, and as one of the original anti-heroes in comic books, the Punisher's return seems plausible. We would argue that the character is perfect for this film, and we support this movie instead of giving the Punisher his own small-scale R-rated solo movie.
---
Luke Cage (Mike Colter)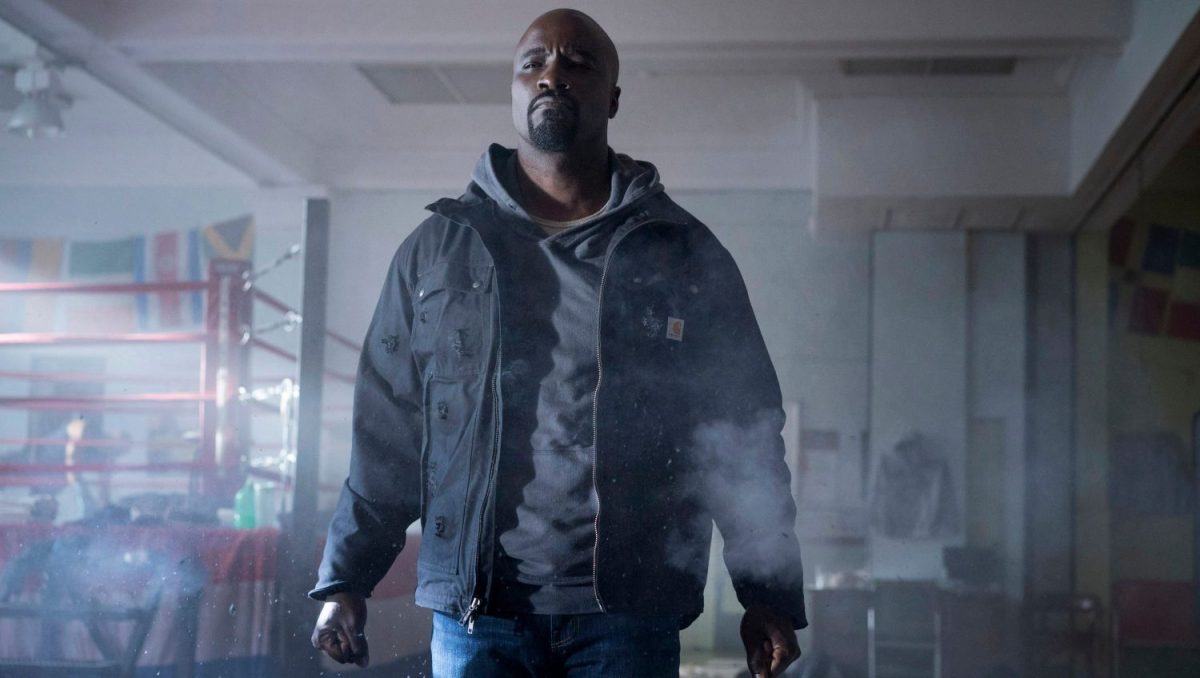 In the comics, Luke Cage created his own Thunderbolts team under the advice of Steve Rogers, and Zemo later attacks Luke and tries to assume leadership of the team. Whilst Luke Cage has made an appearance, again in his own Netflix series, Marvel Studios has yet to bring Cage back and this is the perfect opportunity.
The potential of using the Thunderbolts movie to introduce the character in a way that is separate from the Netflix series is enticing, and it would also make sense for Marvel to adopt the comic book storyline as it neatly weaves Zemo into the story too. That said, the reason why we think this storyline, and henceforth Luke Cage's inclusion is a medium chance, is that Marvel Studios has built Zemo's character to a certain popularity where he doesn't need another character to make him relevant to Thunderbolts.
---
No Chance In Hell
Sharon Carter (Emily VanCamp)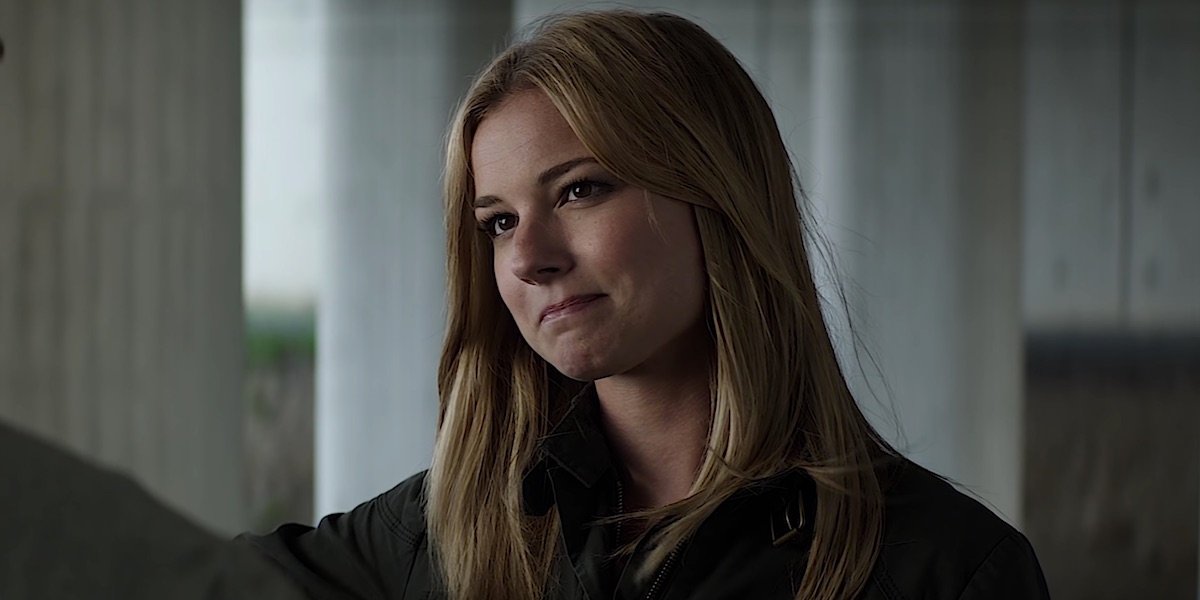 The last fans saw of one time S.H.I.E.L.D. agent Sharon Carter was in The Falcon and the Winter Soldier, except this time, she's a villain who goes by the name The Power Broker. She even served up the heroes on a plate in order to achieve her own plans. Plenty of theories suggest that she, not Valentina, will be forming the Thunderbolts but we personally think it doesn't make sense especially since we've been seeing Valentina make moves and gather a team herself. The Thunderbolts also tend to be morally grey or anti-heroes and Sharon fits neither of the two categories.
We still believe in the goodness of Sharon Carter, so don't let us down Kevin.
---
Agatha Harkness (Kathryn Hahn)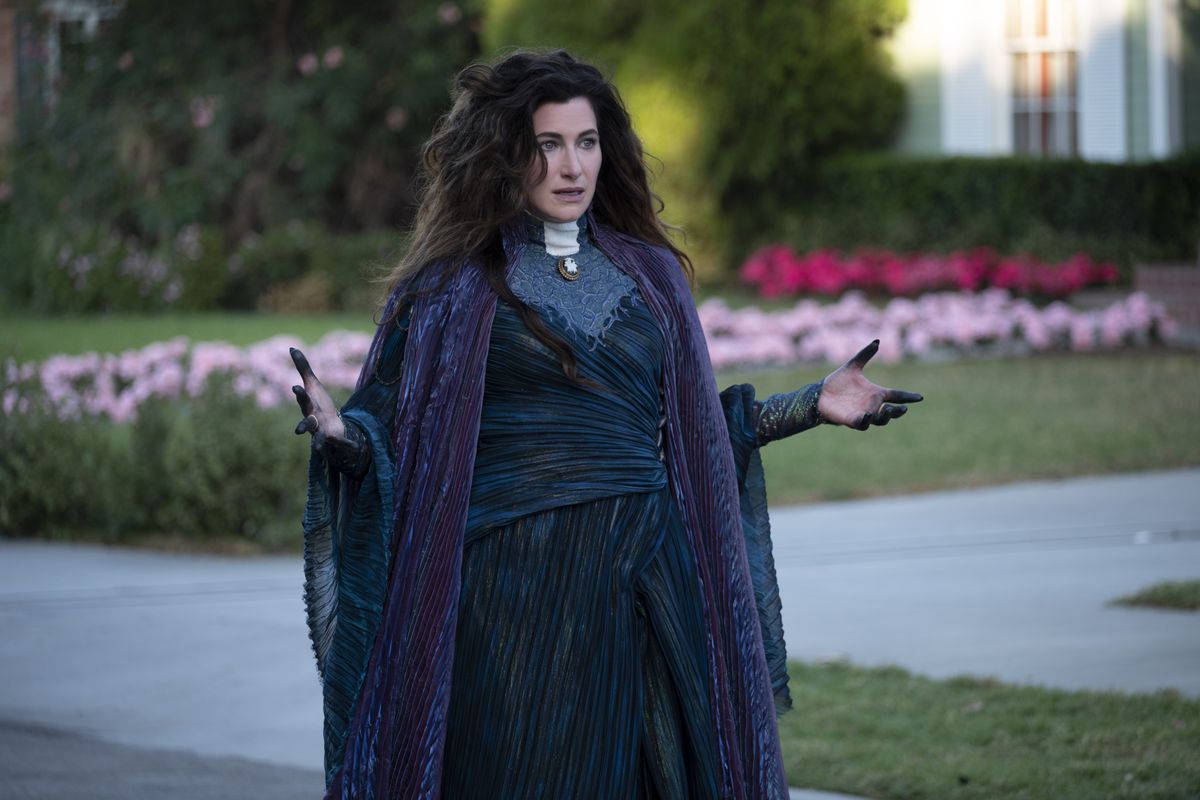 A one time mentor and friend of the Scarlet Witch (Elizabeth Olsen), Agatha Harkness (Kathryn Hahn) made a stunning debut in WandaVision where she's depicted as an evil witch. We think it's highly unlikely that Harkness would be part of this. Thunderbolts is perhaps a great way to delve deeper into anti-heroes that have yet received the screen time and attention they deserve, but Harkness doesn't need that, as she has her own Disney+ series, House of Harkness, which we think will further expand on the WandaVision storyline, and possibly intertwine with Wanda and the soon to debut hero, Wonder Man.
---
Loki (Tom Hiddleston)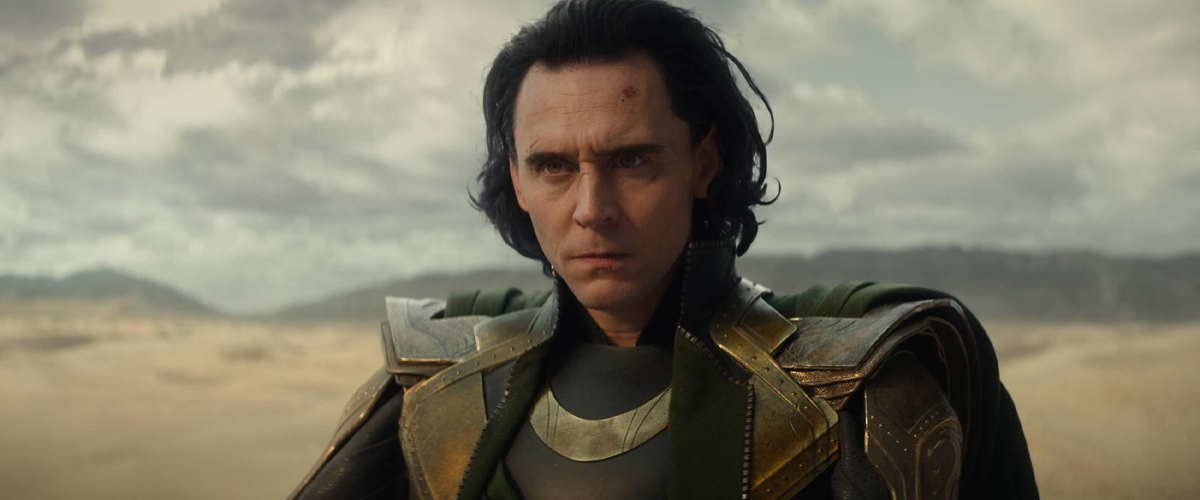 Yes, Tom Hiddleston's Loki is a beloved anti-hero that fans would always want to see. Whenever a new Marvel project is announced, Loki will always be on the list of rumoured cameos set to appear. Hence, it's no surprise that the God of Mischief would be on our list of MCU characters that could appear. Except, sorry folks, we think there's no way in hell he would appear. Simply because, if Loki were to appear in a project next, it would be in a second season of Loki, or something that would connect better to the events of the Disney+ series.
IF, and big IF, Loki were to appear in a Marvel project that isn't a second season of his titular series, it would be wherever Jonathan Major's Kang the Conqueror appears next.
---
White Vision (Paul Bettany)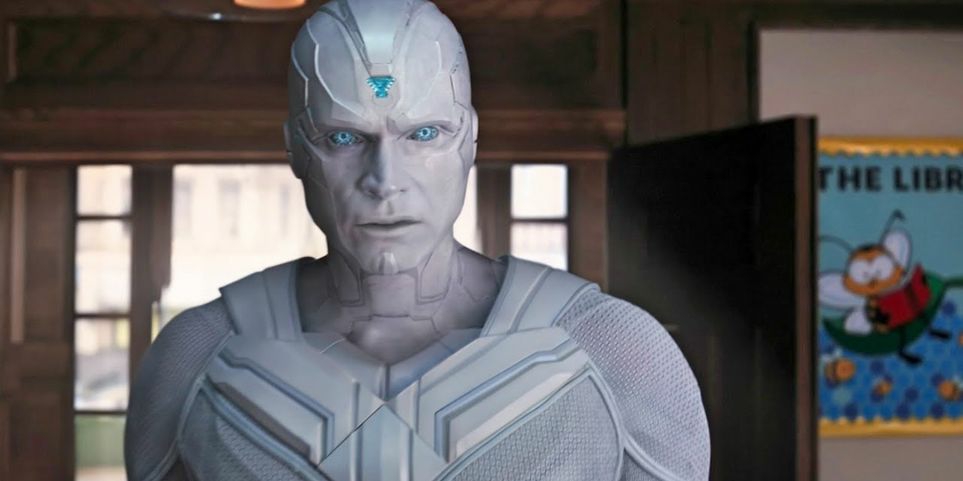 White Vision was created as a weapon to be u\sed to destroy both Wanda Maximoff and Vision, and when he disappeared at the end of WandaVision, few knew if he would return. While the original Vision has been killed/destroyed, White Vision is a blank slate, with the potential to discover his dark side, before seeing the light. While we would love to see the return of Bettany, there is little to connect White Vision with anyone else on this list.
---
Now, this list is not exhaustive, and there are other characters not mentioned here, including Namor, who's rumoured to appear in Wakanda Forever. And let's not forget that Marvel Studios will also want to introduce some new characters, and not tap on existing ones, so there could be new live-action debuts we're unaware of.
Regardless, the excitement of a Thunderbolts movie, together with a rich library of existing characters who could be in it makes us excited for the next phase of the MCU.
---
Article feature image by Deviantart user Gaurav77Algo.