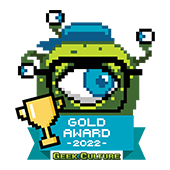 As the song goes, Spider-Man does whatever a spider can, and there are some things that only Spider-Man can do. The latest film featuring our favourite wall crawler, Spider-Man: Far From Home, isn't just the latest in a long line of Spidey films, but shows how rich, impressive and amazing the legacy Tom Holland has to fill, and is still filling.
Now if you've seen the trailers, and have read the spoilers, then you know that this movie is not just the third of Tom Holland's Spider-Man trilogy, or the latest in the massive Marvel Cinematic Universe (MCU) of movies, but also a way for Sony, which has been responsible for over 20 years of Spider-Man movies, to embrace the characters rich legacy, as well as bring back some of the legacy movie characters that audiences have seen and love in the last 20 years.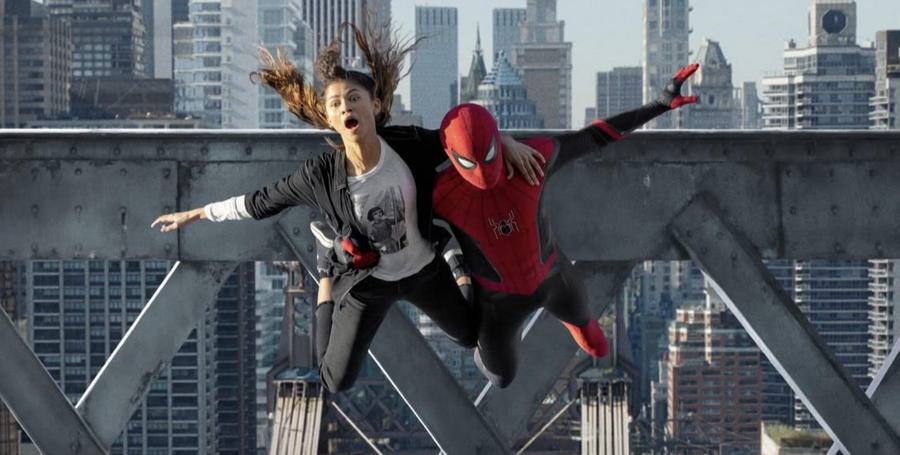 When you consider Tom Holland's outing in the MCU films, there are some fans who, while they appreciate the character and the way he has grown, didn't like how the MCU gave this Peter Parker many things on a silver platter. He swings into his first movie by fighting most of the Avengers, along with a brand new suit courtesy of Stark technology, and everything after that has been handed to him, from a nano suit, and even an Avengers membership. And it doesn't really reflect what comic fans love about the character so in this third outing, director Jon Watts takes a step back, looks at the connected universe that his movies have come up with and tries to distill certain elements and bring a new history to the character that we know.
Now, we will go into some spoiler areas from herein and if you don't want to proceed, that's fine. Just know that this movie encompasses everything you know and love about Spider-Man, from the first movie that came out in 2002 starring Tobey Maguire, to the villains that have come after that. In doing so, Watts also charts his own journey with the character, by departing a little more from what we know about the history of the character, and it's not new. In the comics, Mary Jane "MJ" Watson has always been Parker's girl, and Watts gave us Michelle Jones "MJ" Watson instead.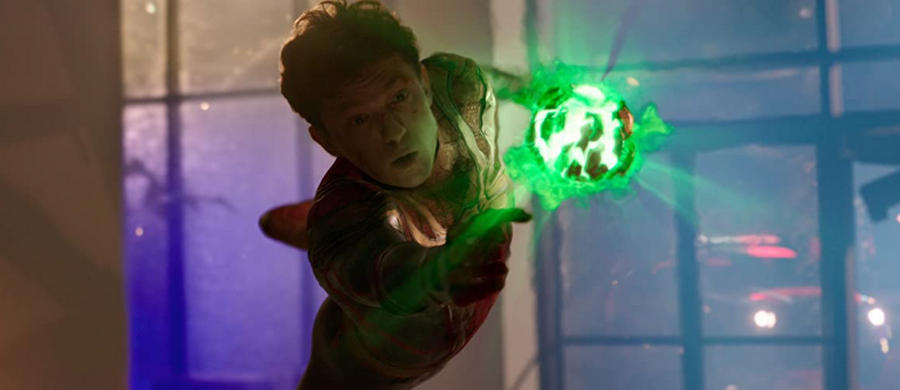 In reality, there have been three actors who have worn the suit and there's no point in having multiple reboots that rehashes the history of the character, so Watts takes a new approach, and the end result is a very satisfying movie that embraces the mantle of the Spider, but also breathes new life into what audiences know and love about a character as well.
---
***** SPOILERS AHEAD!!! *****
---
Okay, here's your last chance to leave because we're getting into some spoilers here. No Way Home has been massively leaked in the last six months and everything that you've heard and read is true. This is not just Tom Holland's Spider-Man movie, but also a way for Sony to embrace the previous five films, by bringing back the villains audiences know, but Holland's Spider-Man is not aware of.
And instead of rehashing past battles and showing us how Holland can take down these villains, it identifies one curious thing about the movies – few of Spider-Man's film villains ever survive, and all of them know his secret identity. So what can Holland's Spidey do, but dig deeper into what makes these villains tick, and rehabilitation is the key here.
So how did Holland's Spidey get here? The end of Spider-Man: Far From Home revealed that Mysterio, through J. Jonah Jameson (J.K. Simmons), outed Peter Parker as Spider-Man, and this turns his life inside out. He turns to Doctor Strange (Benedict Cumberbatch) to cast a spell that would make everyone forget that Parker is Spider-Man, but in his desire to also have some of his loved ones remember, causes the spell to go awry and messes things up even further.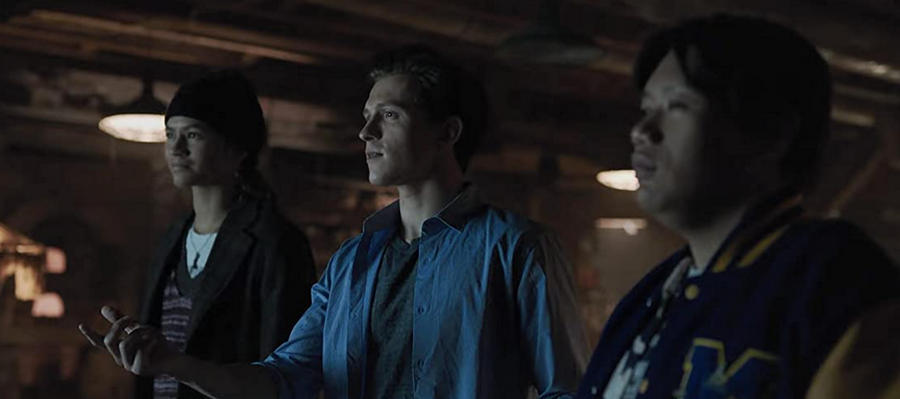 The trailer showed some of the previous incarnations of villains who appear, so you have Willem Dafoe returning as Norman Osborn aka Green Goblin, Alfred Molina as Dr. Otto Octavius aka Doctor Octopus, Jamie Foxx as Max Dillion aka Electro, as well as Thomas Haden Church as Flint Marko aka Sandman, and Rhys Ifans as Curt Connors aka The Lizard. Goblin, Doc Ock and Sandman appeared in Maguire's trilogy, while Electro and Lizard were in Andrew Garfield's duology, and while this is by no means the Sinister Six fans want, it's the closest audiences are going to get for now.
Of course, not everything goes to plan and when Strange wants to send everyone back, some to their deaths, Spider-Man has a change of heart due to some life lessons from his Aunt May (Marisa Tomei) and in doing so, creates an experience that he will soon come to regret.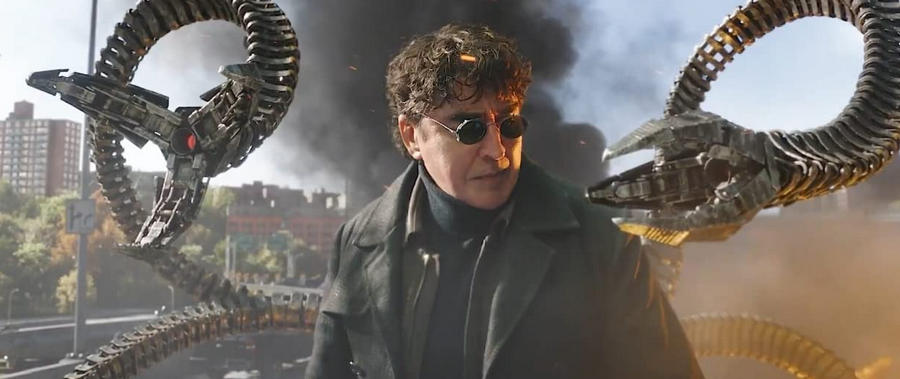 Now it is one thing to have one, two or even three of these actors come back to reprise their villainous roles, but the script honours these characters by giving them a different facet that we can look upon. Dr. Octopus isn't inherently evil, but he is being controlled by his tentacles, and Willem Dafoe's Green Goblin has dual personalities. Our Spider-Man has never fought them, and gives them the benefit of the doubt, with tragic consequences. We know how this story unfolds but Peter Parker is the hero that never gives up and always tries, that no matter what happens, he can never look the other way.
The Spidey fans know the important lesson that Uncle Ben taught, but the MCU has never touched upon Uncle Ben, or his death. Watts circumnavigates this focal point and in doing so, creates another version of Spider-Man with another history, but one that still strongly shows that with great power, comes great responsibility. The moment these words are uttered, you know tragedy will strike and no matter how big of a Spider-Man fan you are, the new direction will come as a surprise.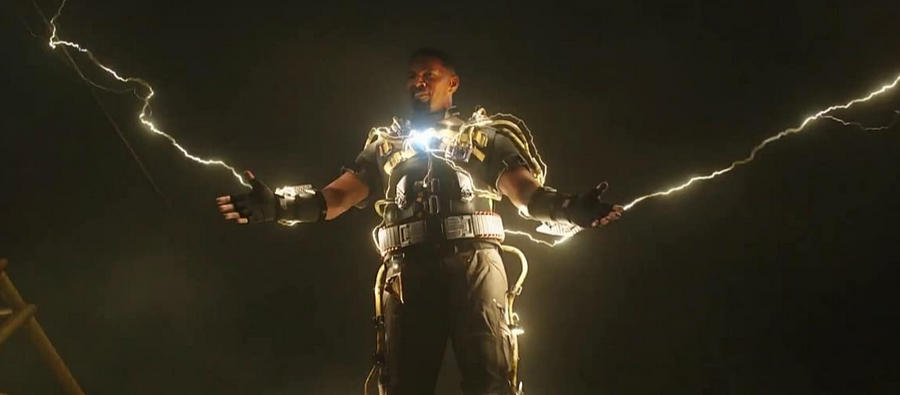 But that's not all, as the biggest spoiler here is that not only does the film bring back the original actors who play these villains, it also brings back Tobey Maguire and Andrew Garfield in what is a sweet coda to both those Spider-Man outings. If you've seen the new Ghostbusters: Afterlife, it's very easy to just bring them in, insert them into the final act and be done with the film, but Watts and his writing team has taken the time to explore the intricacies of being Spider Man, with three of them in the room.
How many directors get to do this? Previous attempts at merging different movie versions of characters into one either glossed over the details (Superman Returns) or ignored certain events (X-Men: Days of Future Past), but here, they all come back, with different suits, abilities and girlfriends et al. For one thing. Garfield's Spider-Man never had an MJ, while Maguire's Spider-Man had organic, mechanical web shooters, and these are brought on and explored in several pivotal character moments throughout the film.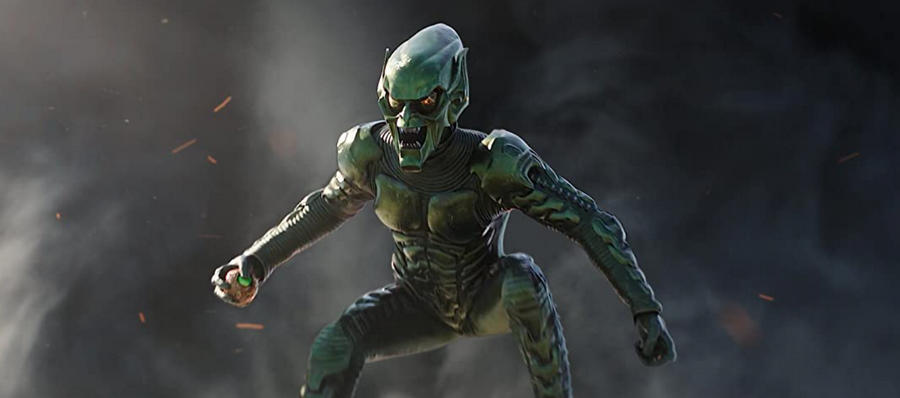 The script takes special care to know that it has three great Spider-Men that are loved by audiences, and takes special care in showing the interactions, not just with Garfield or Maguire with Holland, but also Garfield and Maguire, and it's hilarious when they start discussing the things that sets them apart, as well as the things and tragedy of their shared experiences.
Together with Ned (Jacob Batalon) and MJ (Zendaya), the five of them form a nice little Spider party if you will, where they discuss their relationships, as well as what each of them bring to the legacy. There's pain involved, but there's a little bit of levity in the way the movie explores the various characters across the entire 20 years.
And it is these moments that makes No Way Home a great film. Never mind the fact that Disney expects audiences to embrace over two dozen films since 2008; Sony now expects you to know the ins and outs of all Spider-Man movies since 2002 and if you do, the payout is amazing and worth it.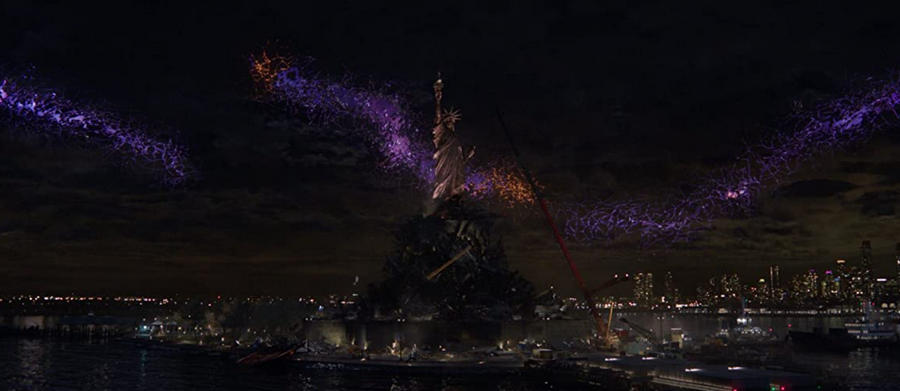 Once the movie is over, you realise that Watts and Holland have managed to achieve two incredible goals. The first is ending three distinct Spider-Man movie eras in one film, and the second is creating a template for a new era of Spider-Man films.
If you want to see a Spider-Man closer to the comics, where he's on his own and sewing his own suit, you've come to the right place. If you want to see a classic red and blue costume without Stark Tech, this is it. If you want to hear Holland talk about powers and responsibility, and the burden of it with two others, ditto. Oh, and if you're hoping for him to interact with a blind lawyer from Hell's Kitchen, let's just say that Daredevil is not in this movie, but you'll still clap when the moment comes.
In fact, just bring a clapper because even after the movie ends, you will want to clap at the end of the first post-credits scene, and applaud after the second.
Because this Spider-Man can do what no one else can – deliver with style and emotion.
GEEK REVIEW SCORE
Summary
No Way Home packs in a lot, but nothing is wasted. While we might question some narrative choices, the movie provides more payoffs that ties in 20 years of Spider-Man films, and shows audiences that more surprises are on the way.
Overall
9.3/10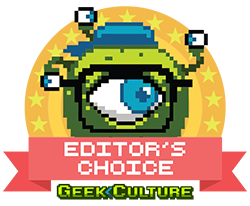 Story -

9/10

Direction -

9/10

Characterisation -

9/10

Geek Satisfaction -

10/10