This review is based on the first episode of The Falcon and the Winter Soldier.
What happens when America's most important symbol is gone and there's nothing else to unite the country together? You step up to the plate, even when no one else wants you to.
Naturally, it's easier said than done, especially when between the two stepping up, one is a Black man in America, while the other is a war veteran haunted by a troubling past that includes killing for a terrorist organisation, including several attempts made on America's ass symbol. Such are the struggles facing Sam Wilson and Bucky Barnes aka Falcon and Winter Soldier after the events of Avengers: Endgame, as they navigate a world where few recognise them as part of Earth's mightiest heroes, even as they juggle more on their plate.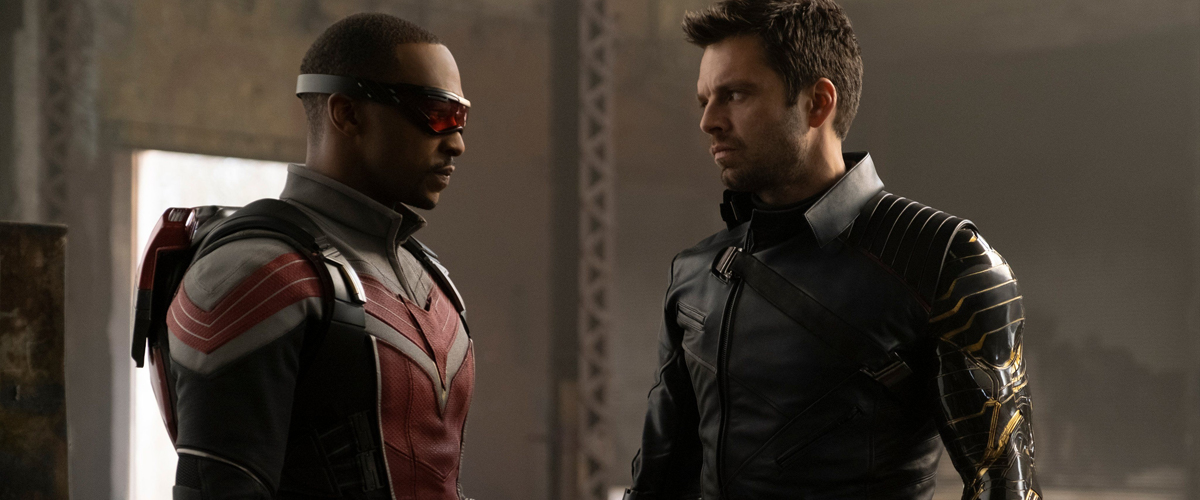 The Falcon and the Winter Soldier marks the second Disney+ TV show based on the big-screen outing of the Marvel Cinematic Universe (MCU), featuring a bird perched on the metal arm of a spy handler, or however you want to describe the Lethal Weapons, Bad Boys type dynamic duo. 
Originally slated for release after the premiere of Black Widow and to kick off Phase 4 of the MCU, the pandemic struck and The Falcon and the Winter Soldier was bumped, to make way for WandaVision to launch Phase 4 instead.
The reality-bending WandaVision – now deemed a tremendous success for both the folks at Marvel and Disney+ – have set expectations pretty high, but the cast and crew of The Falcon and the Winter Soldier are not at all worried and judging by the first episode, they probably won't have to.
Similar to WandaVision, the events of The Falcon and the Winter Soldier take place after Avengers: Endgame where the world is recovering from the blip. But while families may be united once again, the crippling economy means that mouths are getting harder to feed.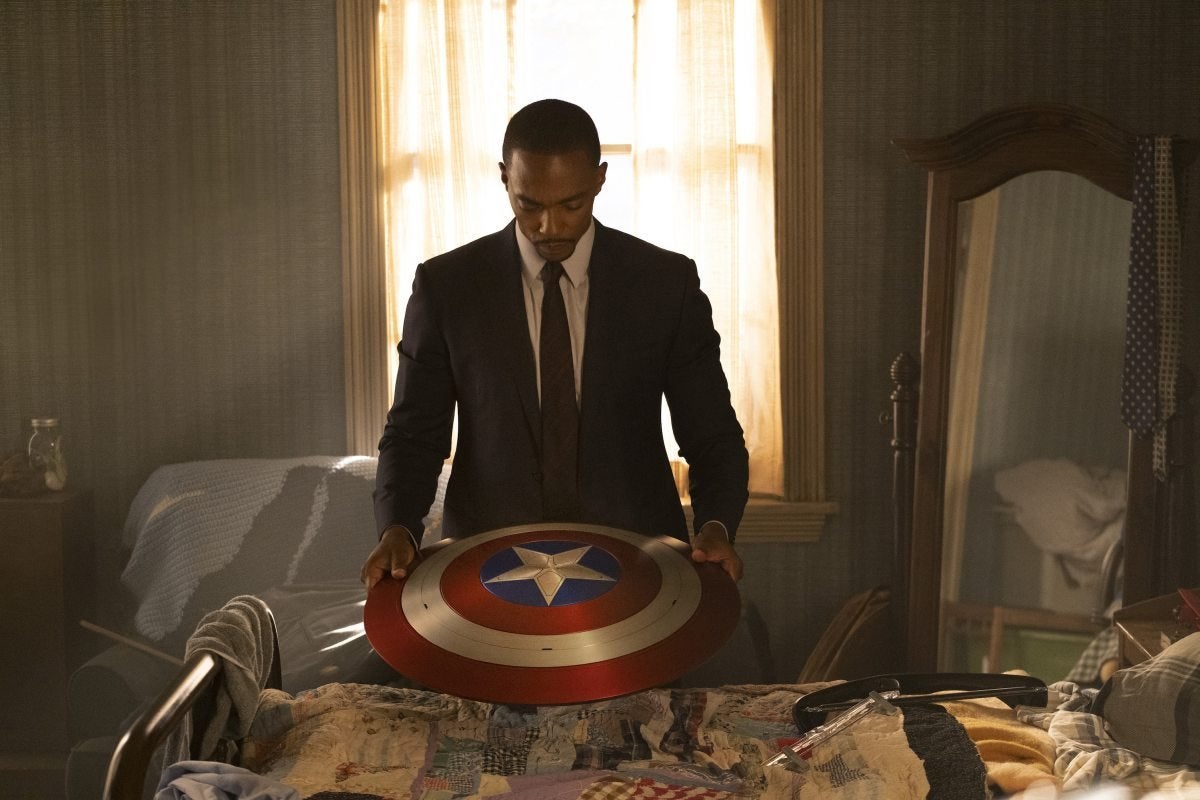 Thanos is gone, but so are some of the heroes who sacrificed their lives to save the world, including Iron Man, Vision Black Widow… and one Steve Rogers, who chose to go back in time to reclaim what he lost, and giving up the shield in the process. But he deserved it, leaving us with Thelma and Louis.
For those who need some getting up to speed, Rogers left a brand new shield to Sam Wilson, played by Anthony Mackie since Captain America: The Winter Soldier. A former United States Air Force pararescue airman who left the service but signed up again when Captain America recruited him in the fight against terrorist organisation HYDRA. As it turns out, that first fight was up against the Winter Soldier, a Hydra assassin who, as it turns out, happens to be Rogers' old World World II buddy, Bucky Barnes, played by Sebastian Stan.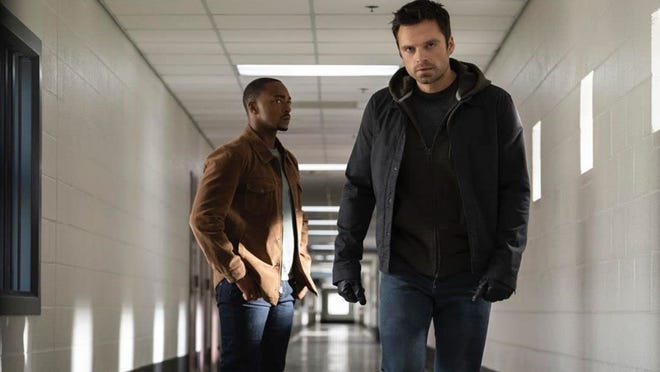 Captured and brainwashed by HYDRA to become their killing machine, and placed in cryogenics when not needed across the decades, Barnes has slowly regained bits of his memory over the years, and post Endgame, Bucky is seen going to therapy to heal from his past traumas, and to make amends with those who have wronged him and those who he has wronged. Still struggling to assimilate into society, Bucky is more isolated than ever especially since losing Cap. He's even turned his back on Sam, who keeps trying to make contact with him. As fans would know, the two never got along and constantly bickered, and the one thing that kept them connected is Rogers.
So why is Sam reaching out? Well, he too is facing huge responsibilities that he desperately struggles to manage. Feeling unworthy of Cap's shield or title, Sam withdraws himself from the role appointed to him. As the man of his family, he too feels an even bigger responsibility to ensure that his family seafood business and his sister's family are well taken care of during this difficult time and it is here through his family that we get to see the constant and many disadvantages that Black people face in America. Despite being a superhero, there aren't any strings he can pull to help alleviate the financial status of the people he loves most.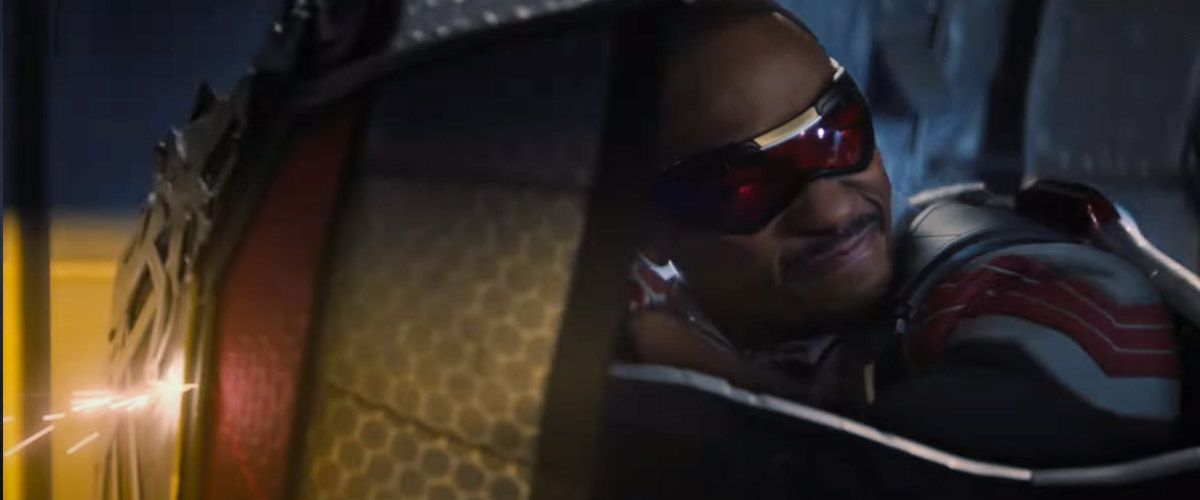 Nonetheless, Falcon continues fighting bad guys, particularly bad guys that sound – you guessed it – Sokovian. As teased by the trailers, we know that the big bad of The Falcon and the Winter Soldier is Baron Zemo. Though we can't (and won't) mention where and when this villain gets introduced, what we can say is that the Falcon action sequences in this series is *chefs kiss*.
Being a superhero whose main powers involves flight, you can bet that this series will see Falcon zooming up in the sky and fighting villains mid-air, but as we know, budgets for movies and TV shows are extremely different, so is Disney+ like the movies, though?
Heck. Yes.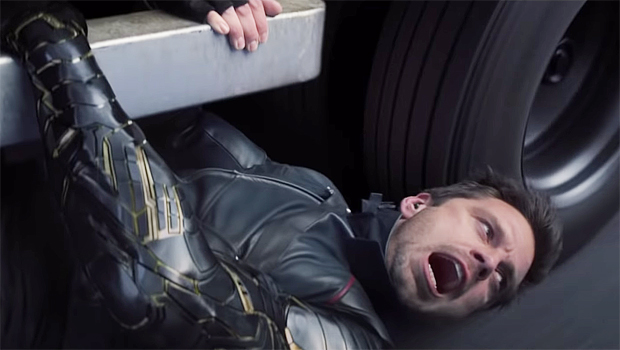 WandaVision didn't show much of the big budget action sequences, but The Falcon and the Winter Soldier features the best Falcon in flight that anyone has ever seen. It feels and looks like a Marvel movie (even more so than WandaVision), with its fast pacing and incredibly intense mid-air action scenes that look and sound as if it belongs on the big screen in the cinemas.
Unlike some of Netflix's non-MCU Marvel series *cough* Iron Fist *cough*, the sequences in this Disney+ series definitely have a lot more cinematic look and feel that are a testament to the MCU's caliber. So if you're thirsting for a Marvel movie experience in the comfort of your own home, this is the way to go.
What The Falcon and the Winter Soldier does exceptionally well is that it has a good mix of fights and a story that's not just convenient, but one that has impact and consequence to the broader MCU. Whilst this series may not link to any other upcoming Marvel content yet, viewers already know that something bigger is brewing and it's not just another bickering session between Bucky and Sam.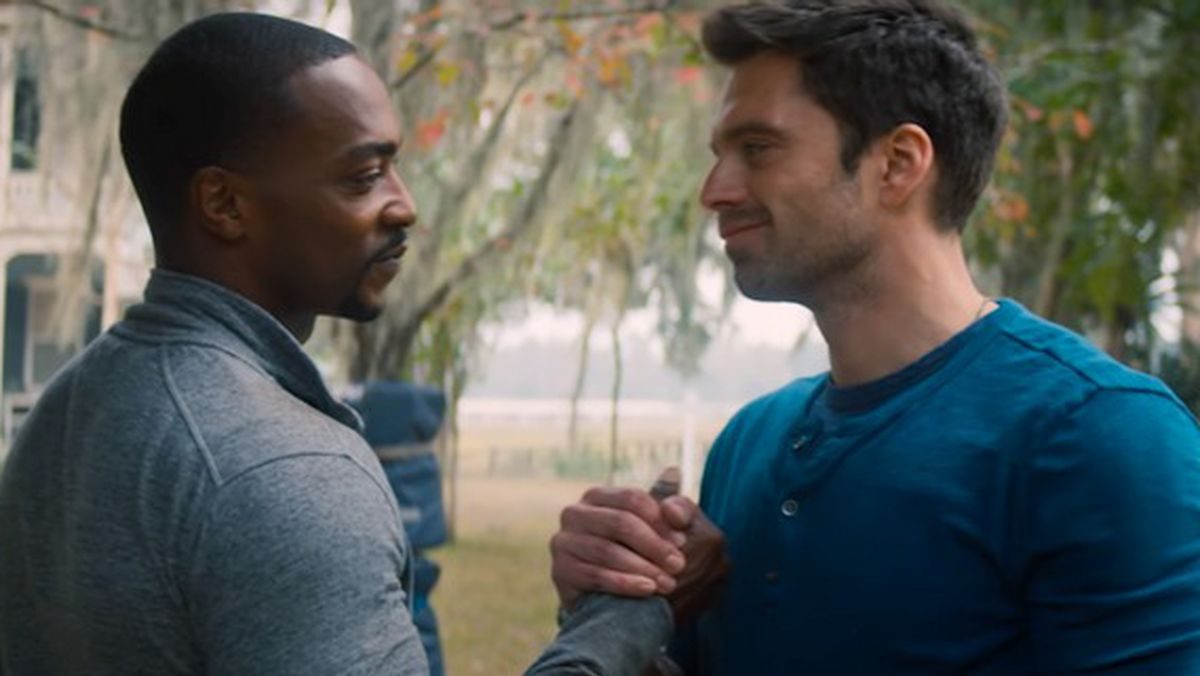 The Falcon and the Winter Soldier allows fans to get closer to the characters than ever before, offering personal characterisation in between genuine storytelling and visual spectacles, which is something that can never fit in a two hour movie.
And although we're only one episode in, Mackie and Stan's performance here makes you forget you're watching a TV show at all. Both actors are complete naturals and the ease in watching them sadly makes the 47 minutes episode feel way too short.
Whilst the first episode does not see both of Cap's besties interacting with each other just yet, their performances are enough to make you equally engaged in both characters. There's not one star in the show, because they both steal the star role.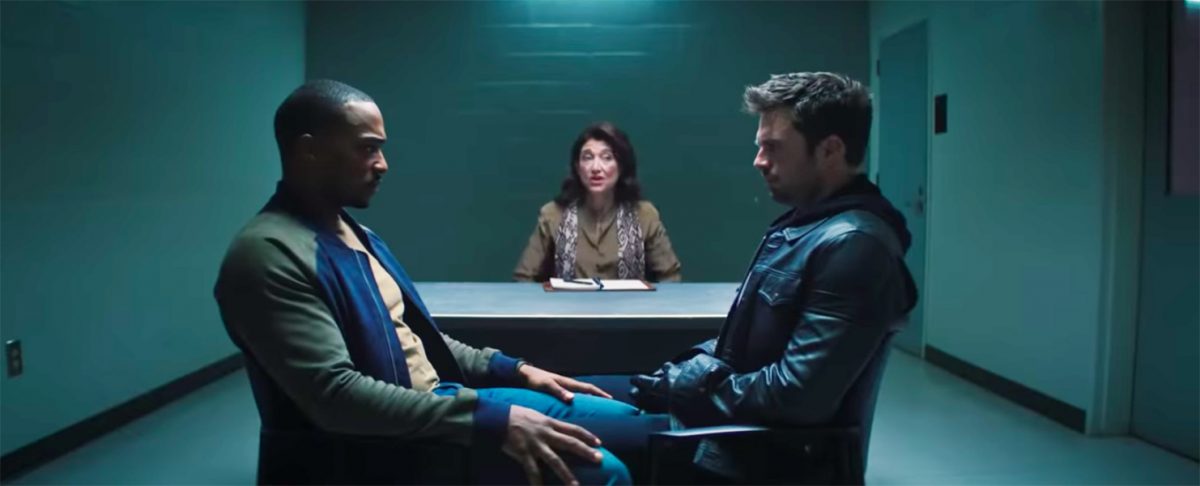 The episode ends with a character tease – for spoiler sake, we won't mention – and it's definitely got us hungry for more.
All in all, the series presents a journey that both Falcon and Winter Soldier, as well as the viewers, will have to take together in order to navigate a world and make it through a day post-blip, without the help or guidance of anyone or anything. The isolation the heroes face can be truly felt and to a certain extent, is reminiscent of times of today where there is so much uncertainty to the air with the ongoing pandemic. 
Who'll be the next Captain America? We don't know yet and having learned from WandaVision, we're going to say that it's too early to speculate or project, but this is still a journey we're willing to take.
The Falcon and the Winter Soldier premieres on Disney+ on 19 March 2021. 
GEEK REVIEW SCORE
Summary
The Falcon and the Winter Soldier is the Marvel action-styled series we've been waiting for. Cinematic, funny and sincere – we're rooting for Bucky and Sam to take Marvel shows to newer heights.
Story -

8/10

Direction -

8/10

Characterisation -

9/10

Geek Satisfaction -

8/10