The wait for Star Wars: The Rise of Skywalker can't get any more intense, as we close in on December 19 (in Singapore). The conclusion of the Skywalker saga means the Star Wars hype is at is peak come the holiday season.
And what better way to send off the iconic main storyline than by nabbing a bunch of these new Star Wars Black Series Action Figures by Hasbro?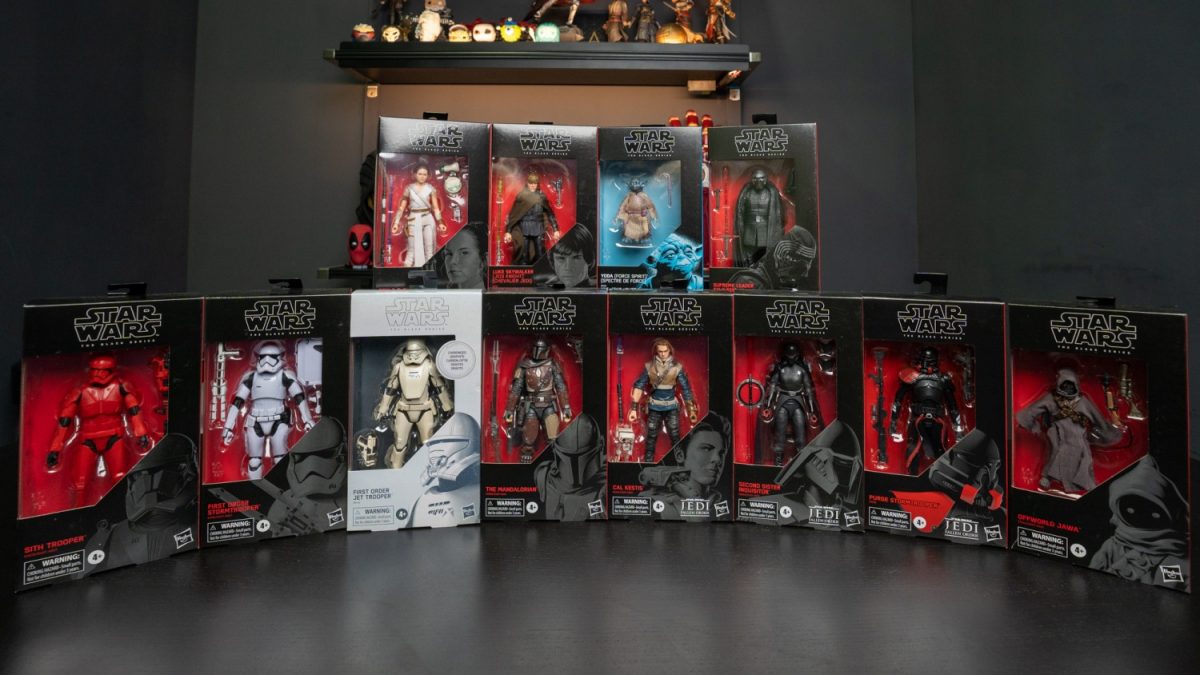 First released on Triple Force Friday earlier this year, these new additions to the Black Series 6-inch figures are all made with the likenesses of the iconic characters from various Star Wars media. Alongside the Galaxy of Adventures 5-inch figures, Star Wars Lightsaber Academy Interactive Battling System, the Star Wars Scream Saber Lightsaber Toys, and the AT-ST Raider from The Mandalorian, Hasbro has got you covered for all things Star Wars.
But we digress. As with any Black Series action figure, these all come with about 16 points of articulation for some stellar poseability, as well as detachable equipment so you can outfit them as you see fit.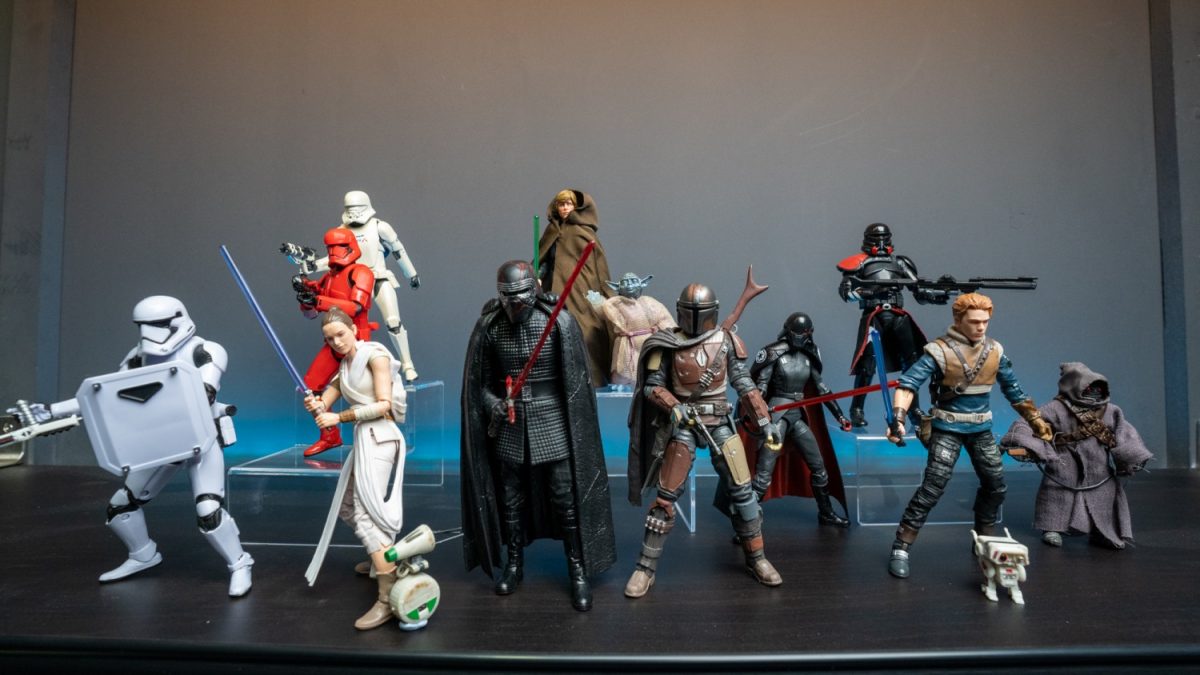 These figures, in particular, hail from the aforementioned The Rise of Skywalker, the upcoming Disney+ TV series The Mandalorian, as well as the upcoming action-adventure video game by EA and Respawn Entertainment, Star Wars Jedi: Fallen Order.
---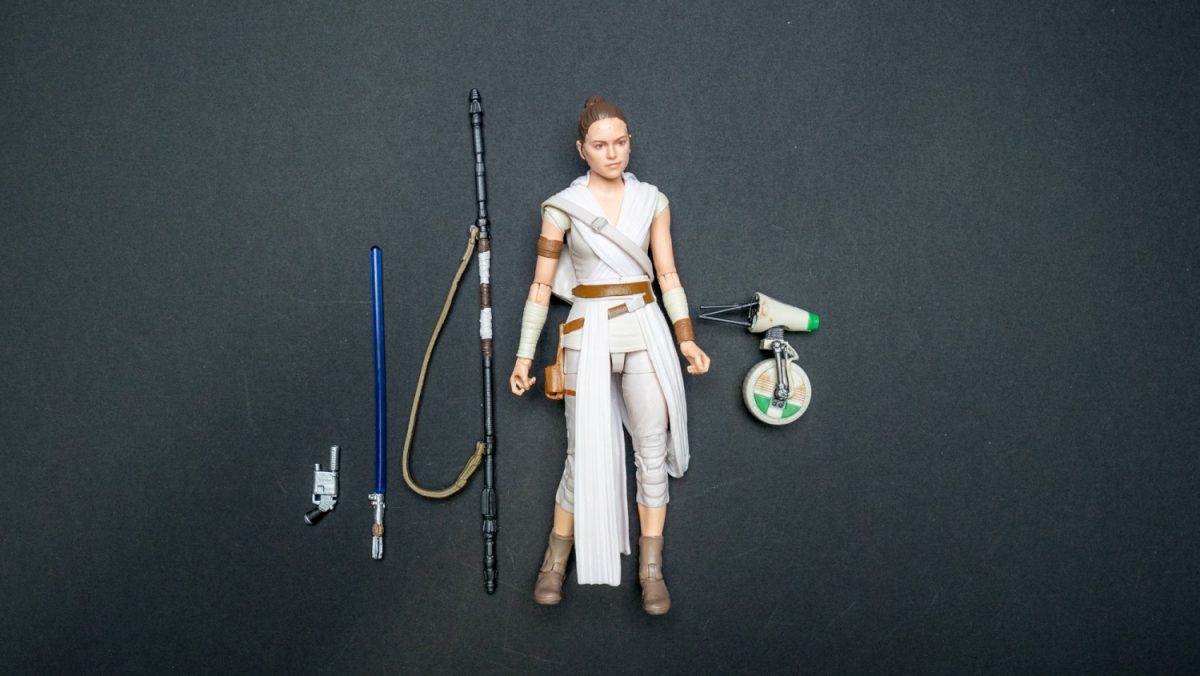 The poster girl for the new Star Wars trilogy is at it again with yet another Black Series action figure. All decked out in white to suit her Jedi status, she comes with the blue lightsaber inherited from her late mentor, Luke Skywalker, as well as her trusty quarterstaff and blaster pistol as backups.
Also, D-O accompanies her right out of the box as well. Though the droid can't actually stand on its own, it does come with some poseability, however limited, in its rotating single wheel, as well as the three antenna on the back of its head.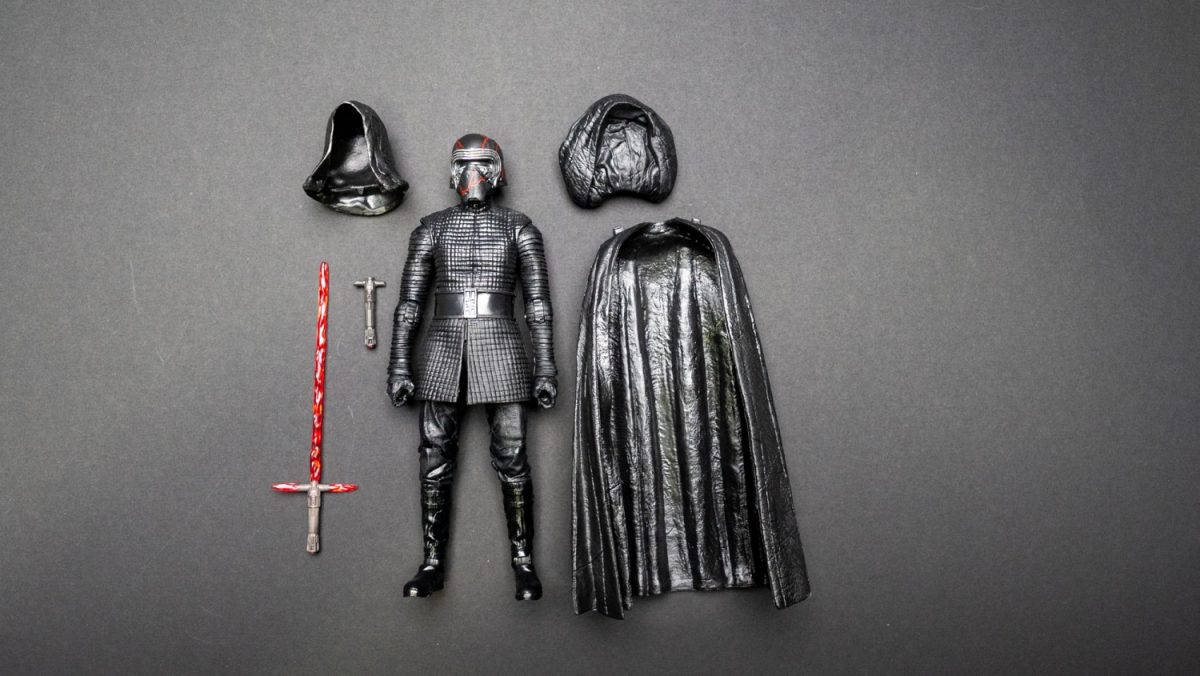 And opposite Rey is none other than Ben Solo/Kylo Ren. the Force-sensitive Knight of Ren is as menacing as ever with his detachable hooded cloak (which comes in both hooded and unhooded versions), as well as his iconic crossguard lightsaber (which also comes in its sheathed form).
The main draw of his figure, though, is his cracked helmet, from which angry red Force seeps between the cracks.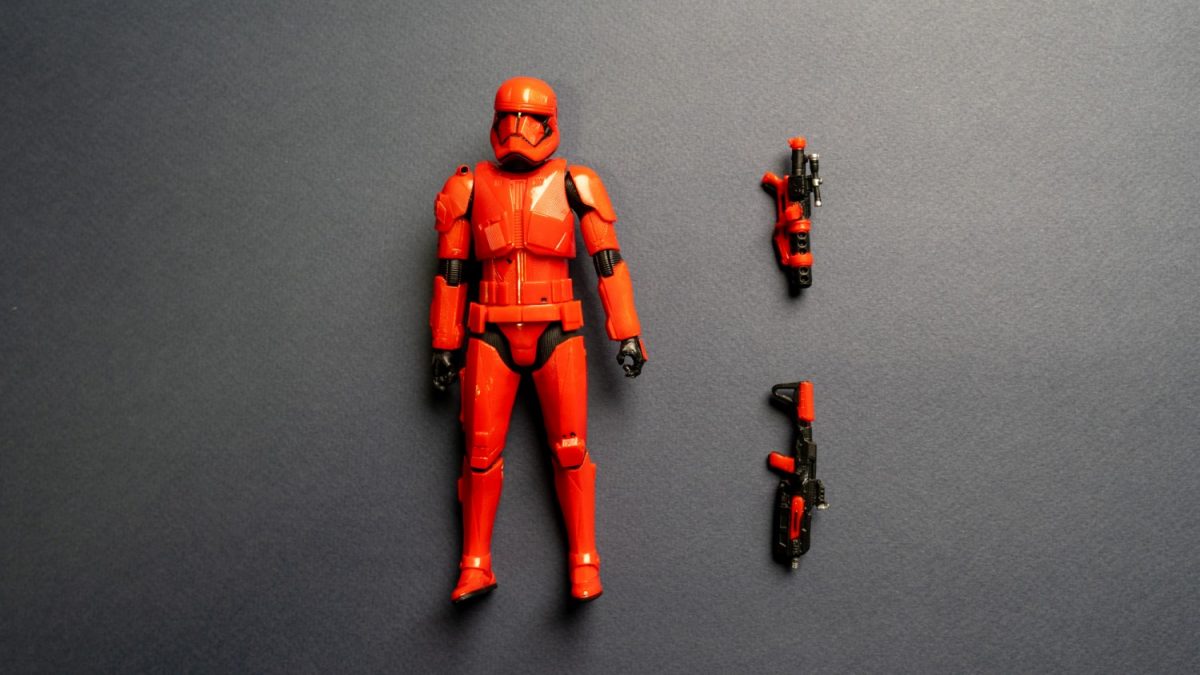 The first new character of the lot is the Sith Trooper. The latest iteration of the Imperial and First Order stormtroopers, it bears the crimson of the Dark Side of the Force, which stands out quite well in contrast to the other figures in this series. It also looks like a cross between the Imperial and First Order stormtroopers, which is a nice callback to the previous versions.
As for equipment, it comes with two blaster rifles, which can be swapped out to your liking.
Something a little more classic joins the Black Series fray, with yet another iteration of the First Order stormtrooper. More specifically, this is the riot control stormtrooper, which first appeared on the Battle of Takodana in Star Wars: The Force Awakens.
Sporting the classic First Order design, this stormtrooper wields the Z6 riot control baton, the tips of which can be detracted, as well as the composite betaplast ballistic riot shield. But of course, if you're tired of seeing this guy in its melee setup, you could always opt for the blaster pistol for a change of scenery.
First Order Jet Trooper
Another new face, er, helmet, in this new series, the First Order Jet Trooper foregoes complex designs and bulky equipment for a more streamlined setup. Its helmet and general body is more wedge-shaped, so it can literally jet through whole bodies of water in mere minutes. Its weapon of choice is a triple-barrelled blaster pistol, which looks just as sleek. Perfect for some covert ops.
The one we received came in a silver carbonized graphite packaging, exclusive to Toys"R"Us in Singapore (or WalMart if you're in the US).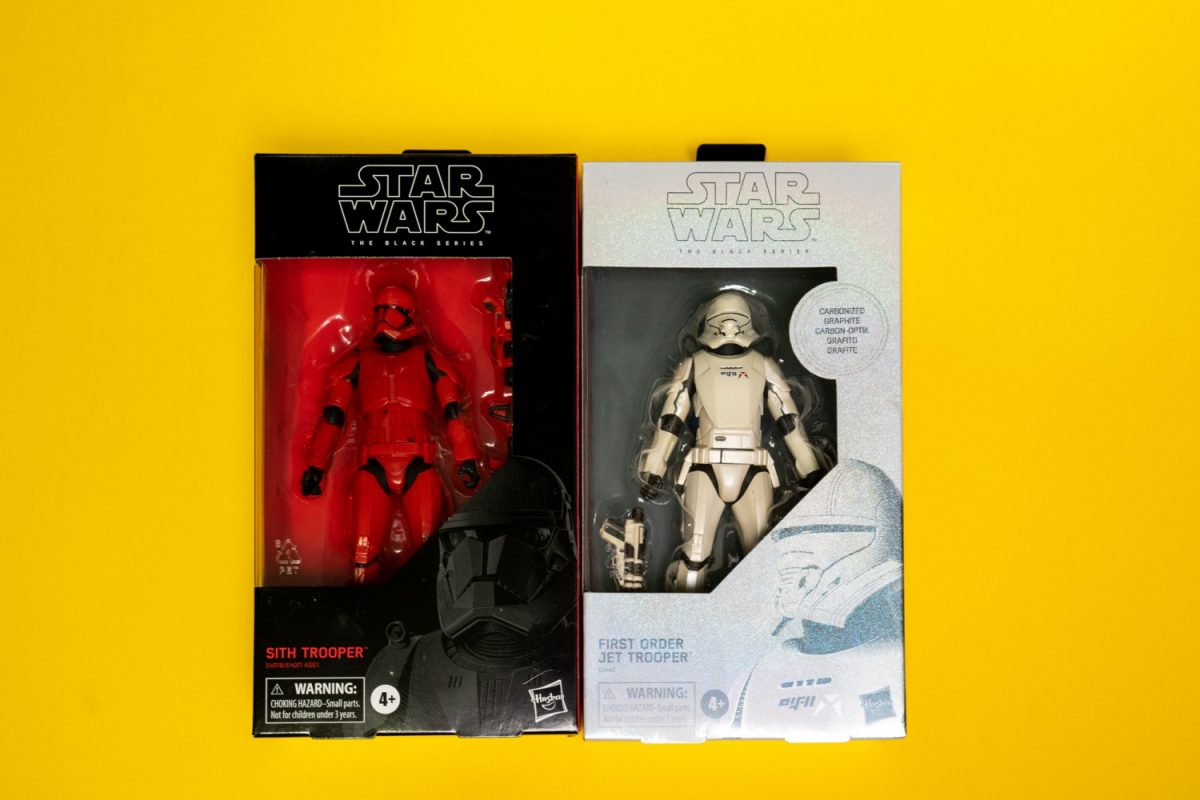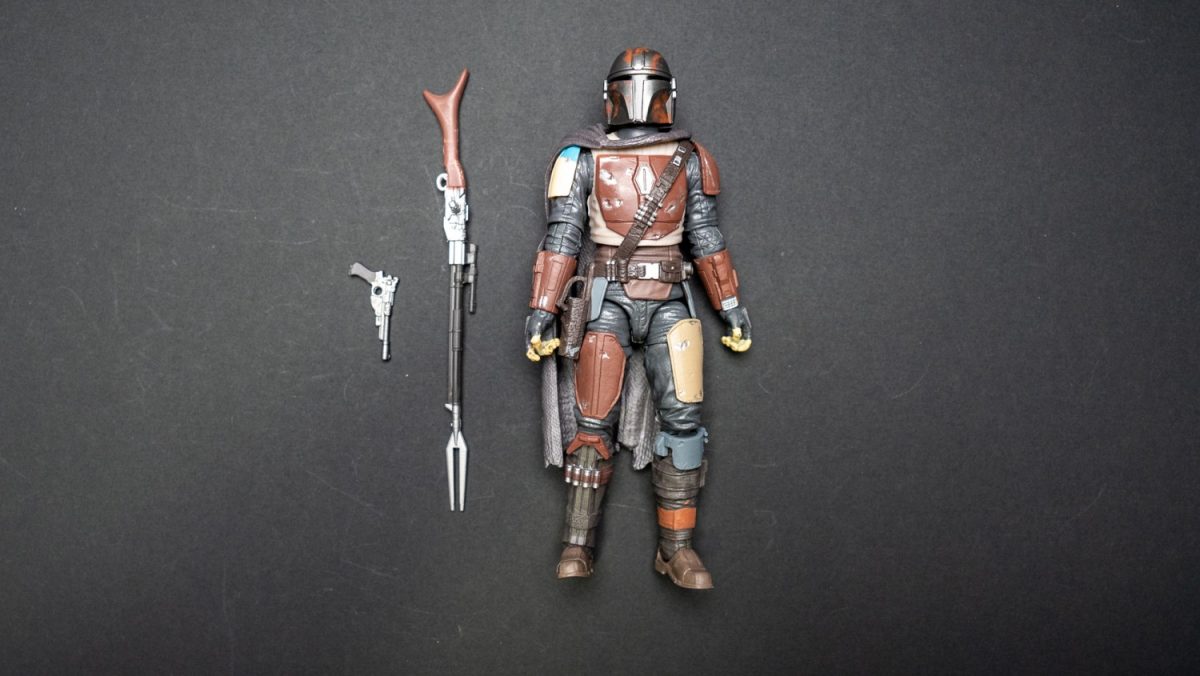 Another new face (and arguably the most popular one of the lot) in The Mandalorian is also replicated in 6-inch-scale glory. Though we don't get any glimpses of Pedro Pascal's likeness, the bounty hunter is every bit as badass as we'd seen in the trailers so far. From the dirt-encrusted, banged-up armour, to his tattered cape, the detail captured on this guy is stellar, and it certainly tells a story about him as a character.
He also has two really cool weapons, one of which is a DE-10 blaster pistol, which can be holstered on his side, as well as an Amban phase-pulse blaster, which looks really cool when you sling it over his back.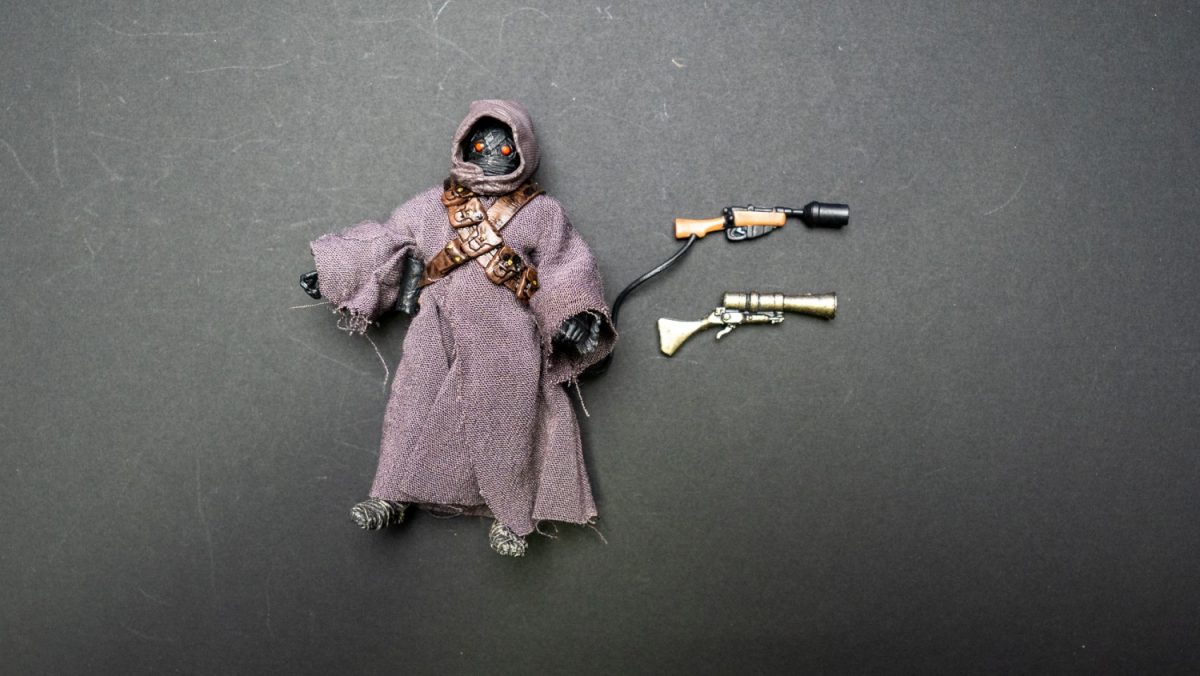 While we're not as familiar with the bounty hunter above, we're slightly more acquainted with the jawa, having encountered them across all three movie trilogies. These metre-tall natives of Tatooine are scruffy yet resourceful, as is characterised by the dirty brown cloaks that they cover their whole bodies with.
The cloth on this figure is quite sturdy and doesn't tear easily, which is nice if you intend to play with it for a kid. In terms of equipment, it carries two versions of the ion blaster; one with a coil attached to a power pack, and one without.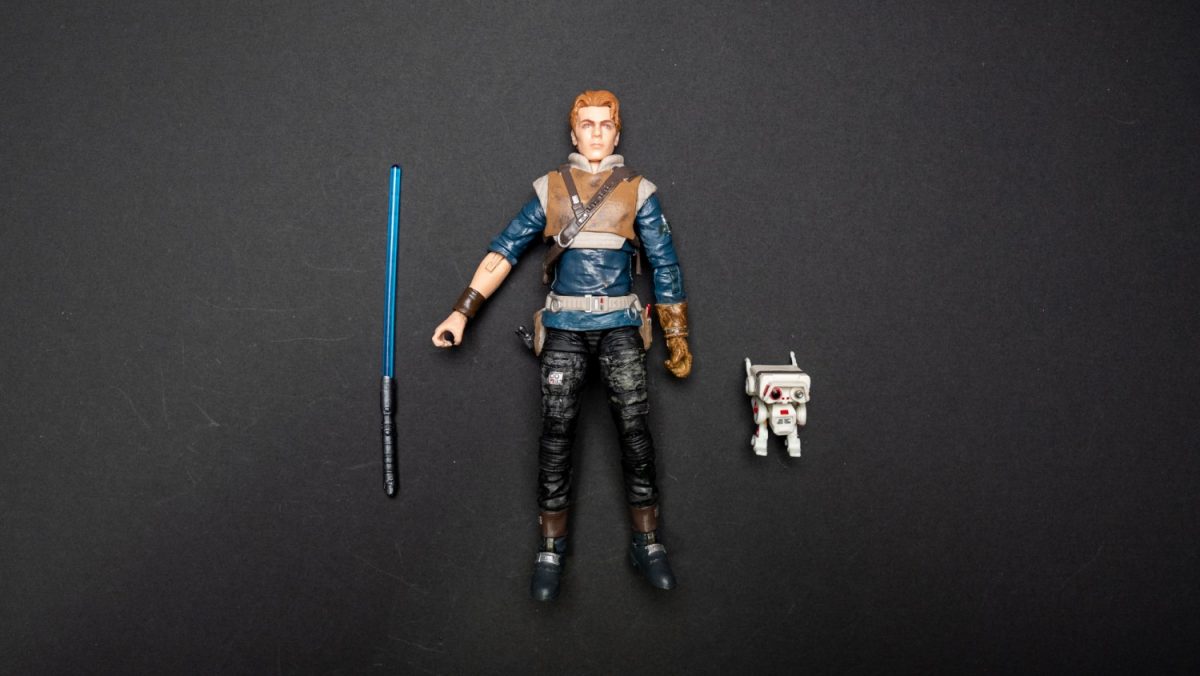 The third "main character" figure here is none other than the Force-sensitive Cal Kestis, from Star Wars Jedi: Fallen Order. The former Padawan bears the hallmarks of a Jedi-in-training (as well as Cameron Monaghan's likeness) out to set things right at the time when Order 66 was enacted.
He is equipped with nothing but his blue lightsaber (as well as his Force abilities, though not included, obviously). Accompanying Cal is the droid BD-1, whose legs can extend and detract like a chicken's.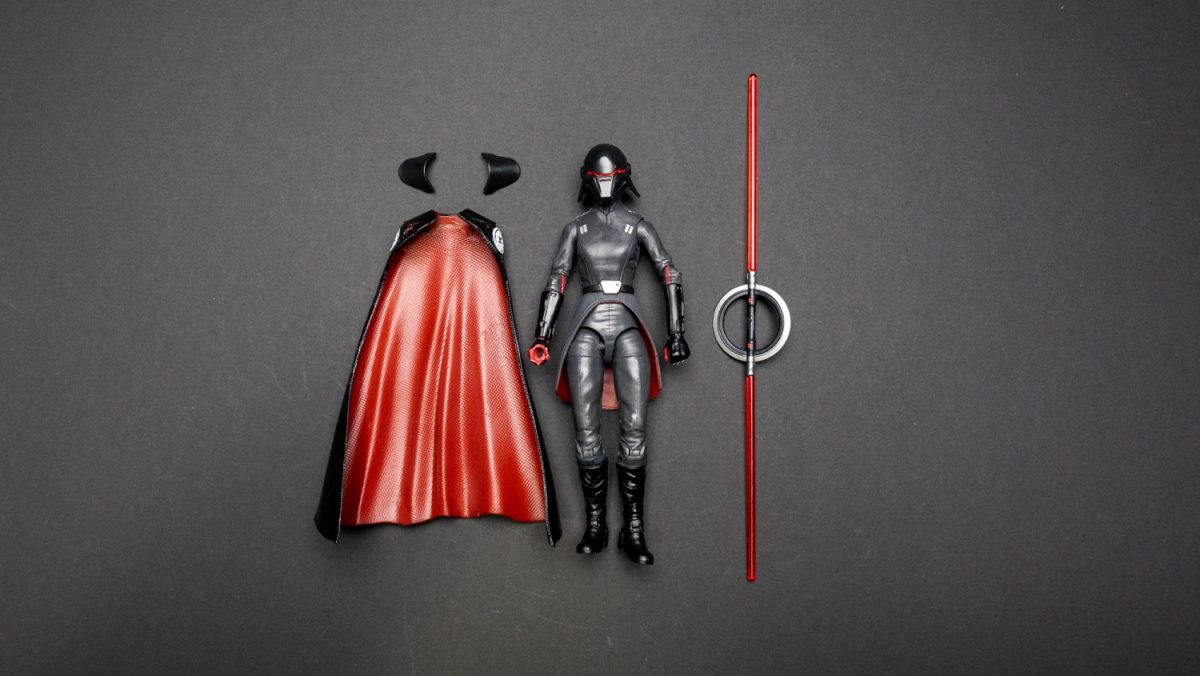 The Force-user opposite Cal Kestis that is featured in the new Black Series is the Second Sister of the Inquisitors. She is enigmatic as she is cool-looking, sporting the white emblem of the Galactic Empire on the shoulder blades of her black-red cape.
Speaking of which, it is detachable, and can be replaced by simple shoulder blades instead, if you prefer a little more freedom to pose with her arms and legs. But of course, we can't forget her double-bladed spinning lightsaber, which looks just as badass as it does in the game trailers.
Purge Stormtrooper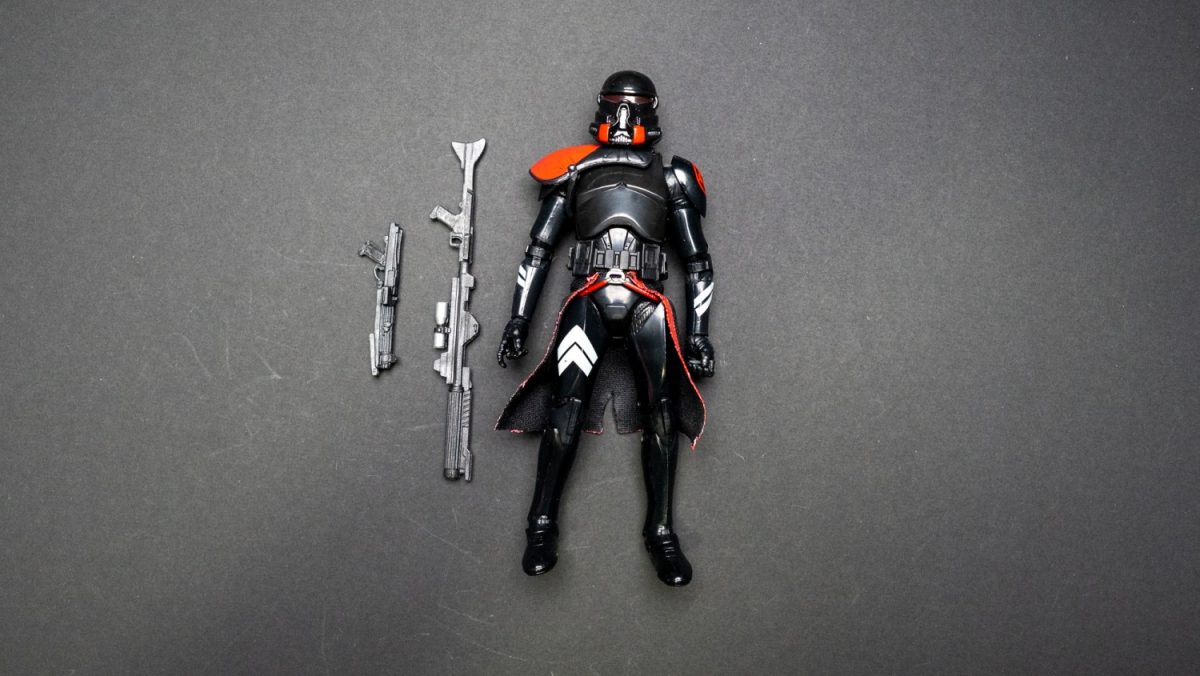 Working alongside the Second Sister is one of the new Purge Stormtroopers. Programmed specifically for the execution of Order 66 (meaning to say, the execution of the entire Jedi Order), these black-and-red Imperial soldiers are every bit as menacing as the members of the Inquisition.
Whether armed with their DC 15 blaster rifles or the smaller DC15A counterparts, these Purge Stormtroopers are a force to be reckoned with in Fallen Order.
Luke Skywalker (Jedi Knight)
While the above 10 are all tie-ins to their respective media, the next two are more commemorative pieces, which make them even more interesting collector's items. Luke Skywalker as a Jedi Knight is up first, and is a callback to his appearance in Star Wars: Return of the Jedi.
Mark Hamill's youth is replicated quite flawlessly here, and the superb attention to detail doesn't just stop there. His brown cloak can be removed, revealing the black Jedi garb, which is also really sleekly designed. Aside from his blaster pistol, he also can be equipped with his iconic green lightsaber. This Luke Skywalker is unique among this set of action figures, as it comes with a footrest which you can slide one of his feet in, for easier posing.
Yoda (Force Spirit)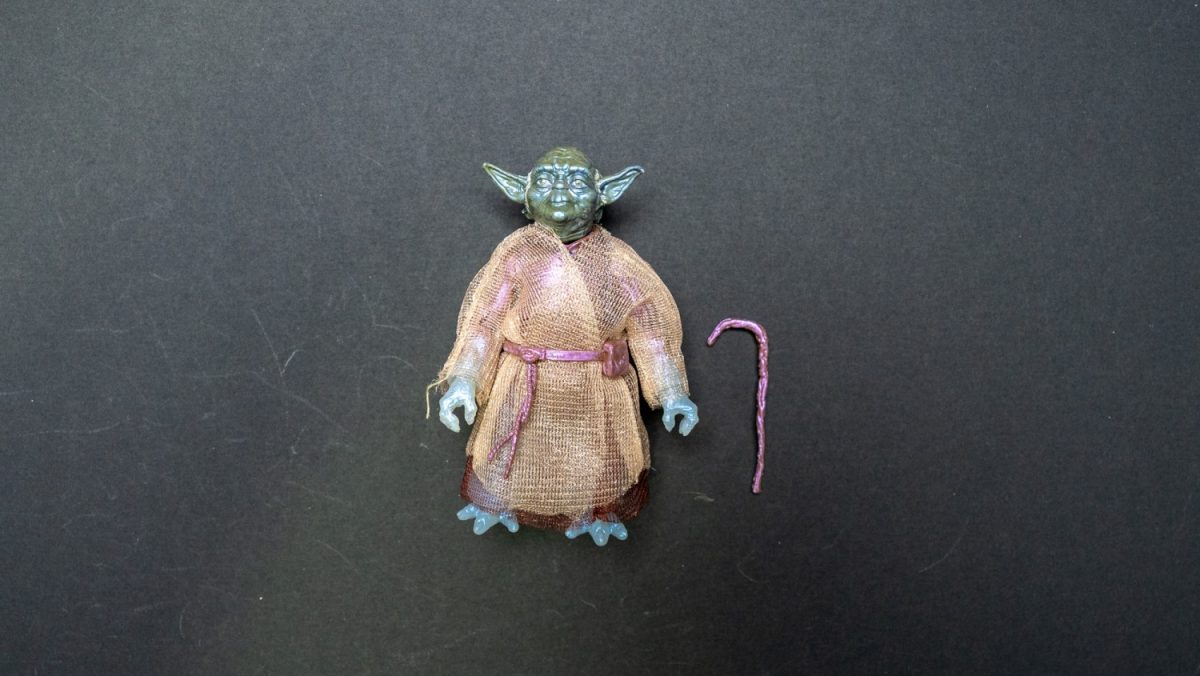 Rounding off the lot is the iconic Jedi Master, Yoda, albeit in his Force Spirit form, as seen in Return of the Jedi. As a Force Spirit, the diminutive Yoda sports a bluish-green hue, as opposed to his traditional green-brown skin colour, which becomes more white and translucent at his hands and feet. His garb is also "translucent", which adds to the idea of his corporeal nature.
---
An impressive new wave of of Hasbro's Star Wars Black Series action figures, so far. And with the imminent release of The Rise of Skywalker, there isn't a better time than to procure a few of these for yourself, or for a friend.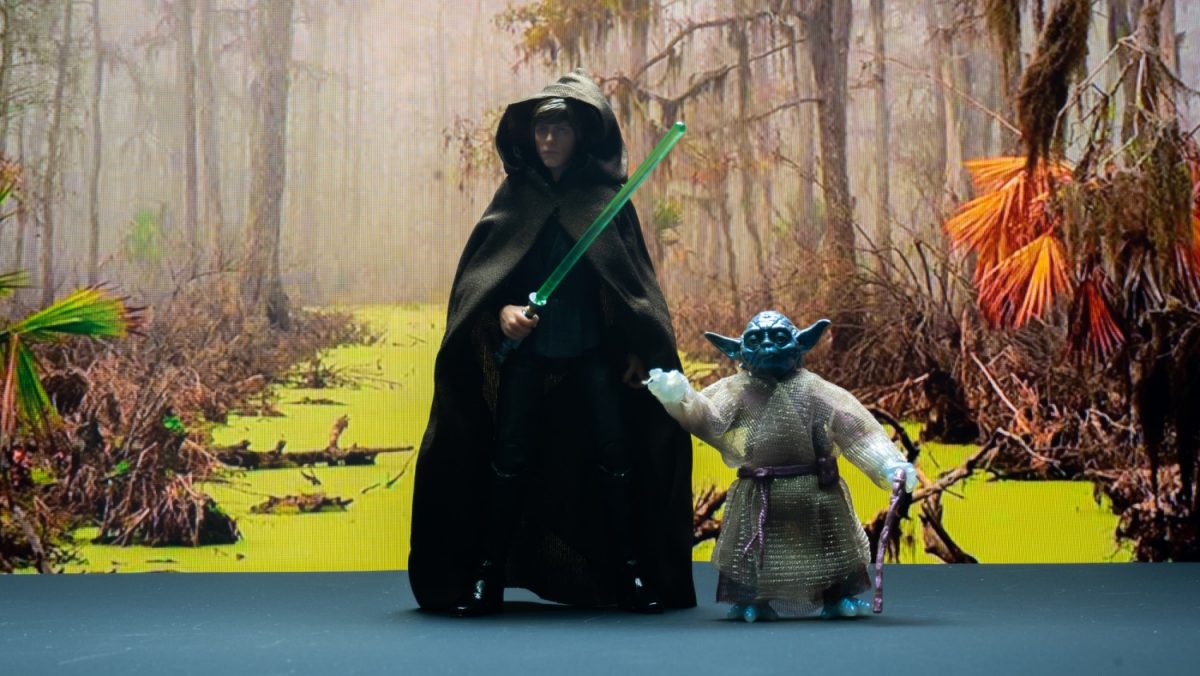 If you can't find any of these action figures on Amazon, you can also find them at Toys"R"Us in Singapore.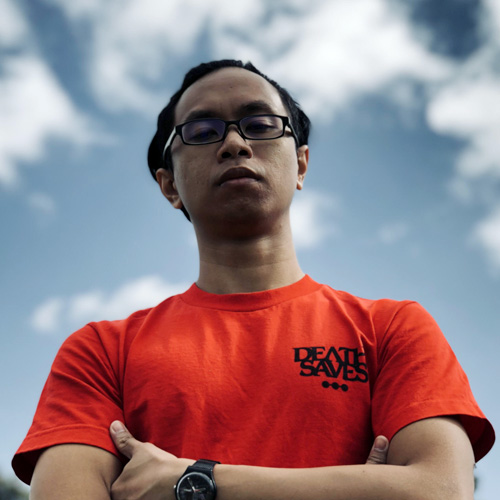 Marion has a serious RPG addiction. Sometimes it bleeds into real life; he forgets to sleep because he thinks he has a Witcher's body clock. Forgive him in advance if he suddenly blurts out terms such as "Mind Flayer" and "Magic Missile", because never once does he stop thinking about his next Dungeons & Dragons game.