It's no secret that very few can resist making the iconic humming sound effects when playing with a lightsaber. Even Star Wars actor Ewan McGregor admitted in an interview on The Graham Norton Show that it was difficult in the beginning to not make the sounds.
But now these lightsaber toys will do that for you and more. The Star Wars Scream Saber Lightsaber Toy is a quirky gadget that not only lights up and plays the sounds traditionally made by lightsabers, but also allows you to play a variety of sounds and even input your own.
Released on Triple Force Friday, the design of the lightsaber only comes in white and blue and similar to other lightsaber toys, has the slanted emitter at the top of the hilt. The blade of the lightsaber retracts into itself and only uses blue LEDs.
This toy already comes with some pre-loaded sounds,which include those by Chewbacca, Yoda, a TIE Fighter, Porg, Jabba, R2-D2 and Ewok, on top of the typical lightsaber sound effects. Pressing the yellow "Star Wars" button will switch between the various sounds available.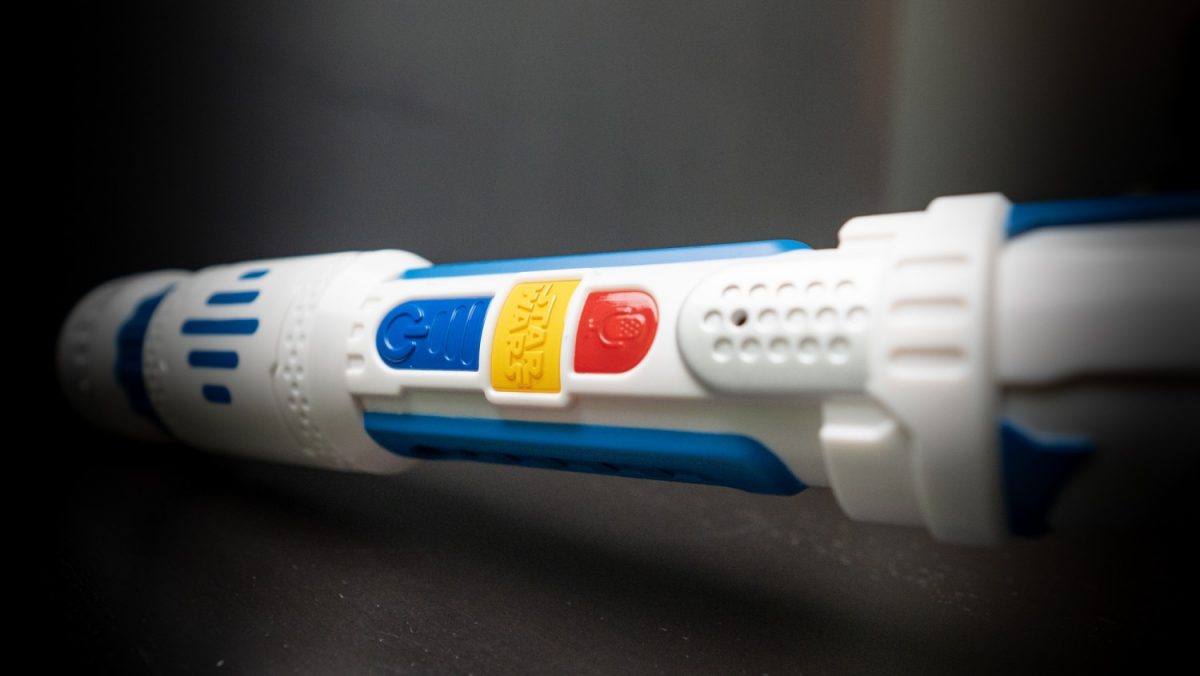 Pressing the red microphone button just above the yellow one will instruct you to "say something loud" after the beep. After recording your scream or yelp, the toy will then warp the sound to create your own custom lightsaber sound effects.
Your recorded sound will then be applied to all aspects of lightsaber use such as swinging it around, hitting things and even the deactivation sound when you press the blue button to turn it off. Kids (and adults) could spend hours just coming up with the most ridiculous sounds from animal noises to actual screams.
That being said, this has the potential to drive parents wild. It might be the coolest toy for your kids but it may also get really old really fast especially when your child is screaming non-stop for hours.
The Star Wars Scream Saber is available at Toys 'R' Us Singapore for S$59.99.
---

Drop a Facebook comment below!