The final two months of 2019 are upon us, and what a spectacular two months it will be for Star Wars fans. November 12 will be the release of Disney+, and within it the premiere of the Pedro Pascal-led series The Mandalorian on Disney+. November 15 is the release of the video game, Star Wars Jedi: Fallen Order. And the crown jewel of it all is Star Wars: The Rise of Skywalker on December 19 (in Singapore).
The Star Wars hype is no doubt in full force at this point, which will no doubt see the launch of new toys based on the iconic franchise. Toymaker Hasbro, in particular, has capitalised on that significantly, with several new toys, including the Galaxy of Adventures 5-inch figures, Star Wars Lightsaber Academy Interactive Battling System, the Star Wars Scream Saber Lightsaber Toys, and the Star Wars Black Series 6-inch action figures.
This time, however, we'd like to turn your attention to the Star Wars – The Vintage Collection: The Mandalorian AT-ST Raider, as well as the new wave of Star Wars Commemorative Edition Skywalker Saga 3.75-inch figures.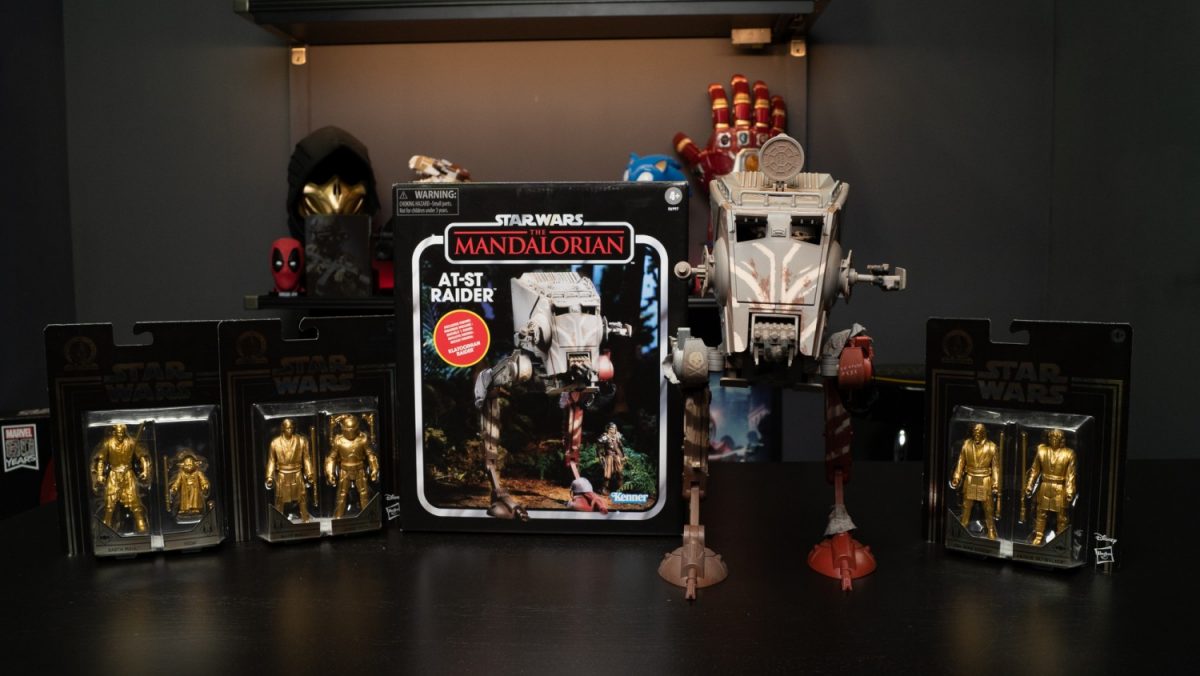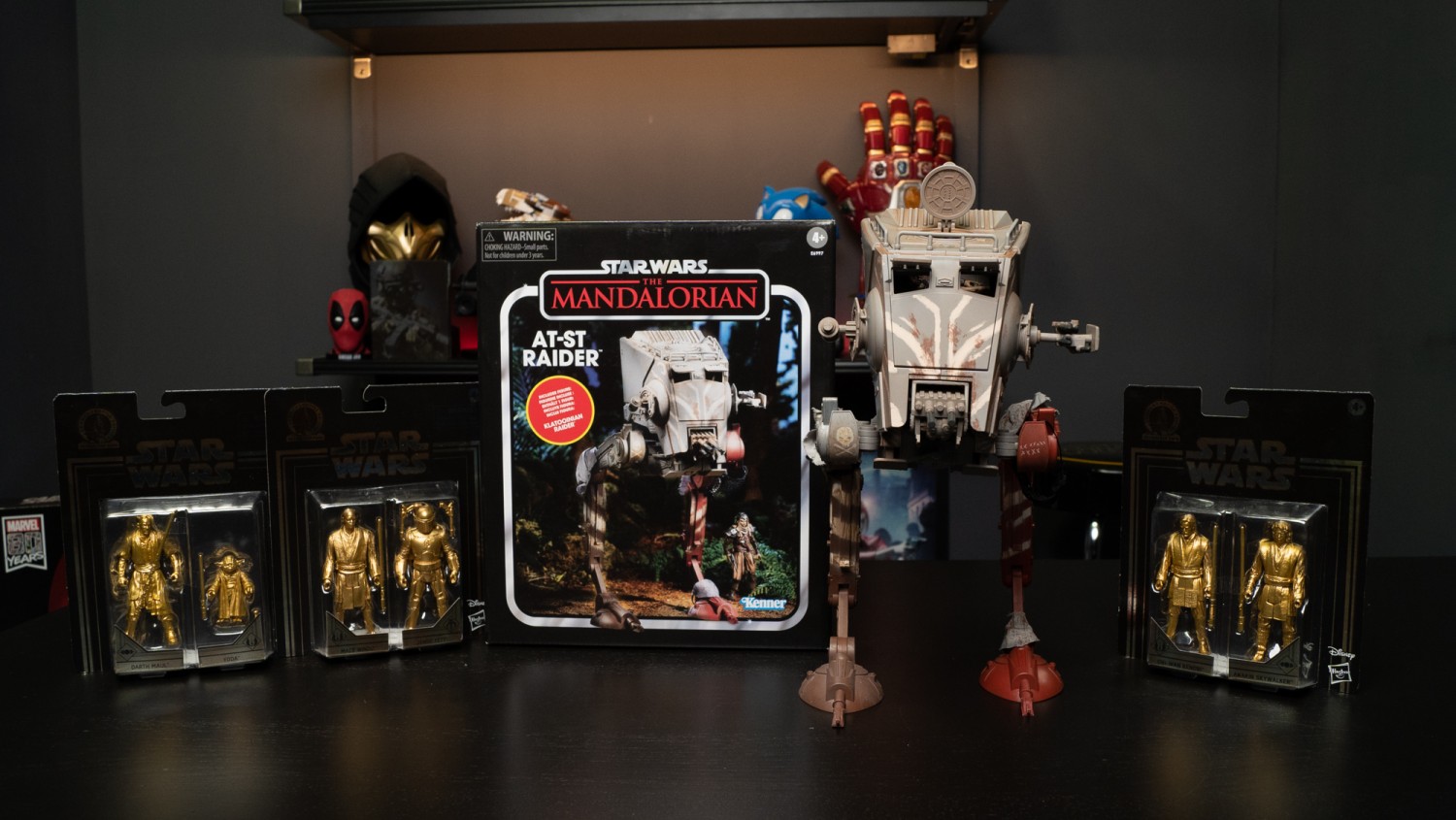 ---
The Mandalorian AT-ST Raider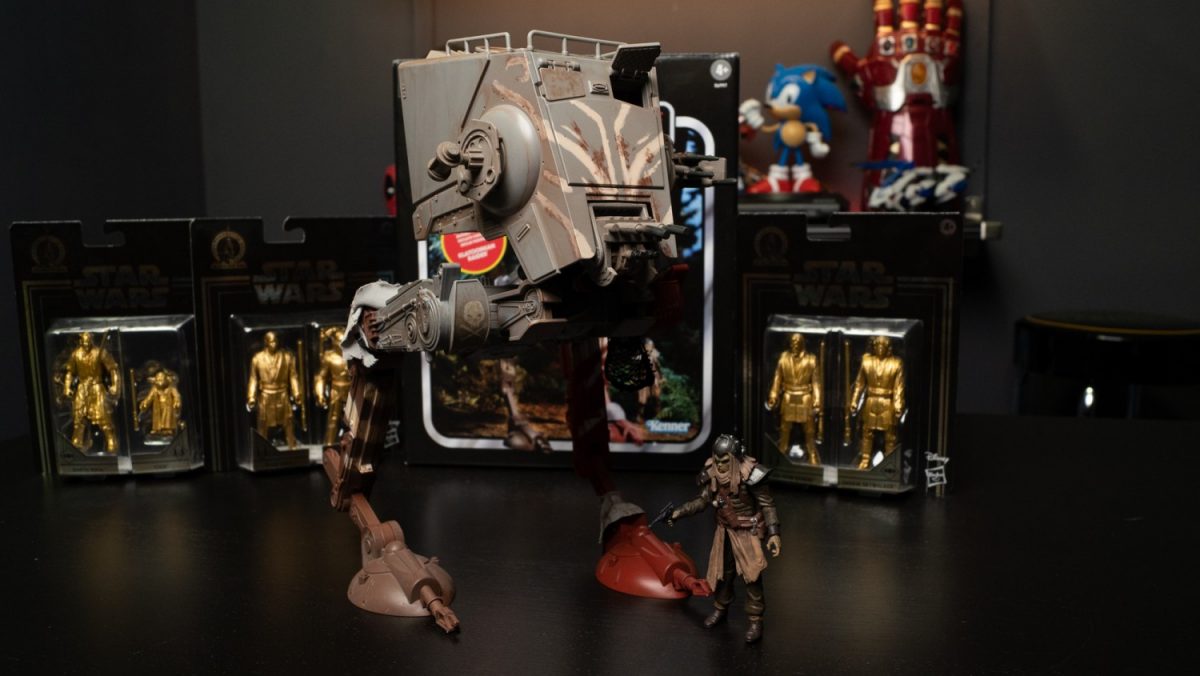 The new AT-ST Raider based on the one in The Mandalorian is an intriguing new take on the All-Terrain Scout Transport used by the Galactic Empire. Of course, the show takes place after the fall of the Empire in Return of the Jedi, so a piece of Imperial equipment such as the AT-ST would no doubt fall into obsoletion, or at least be claimed by the hands of others.
In this case, this particular AT-ST has been taken over and repurposed into a Klatooinian vehicle for the bounty hunters that preside there. Its typically-white paint job has been replaced with a more weathered, dirty white-on-grey look, flecked with bits of mud and sand to give it a ton more character. Bits of cloth and even a net (perhaps for capturing would-be prisoners) have been outfitted on it as well, giving it a more rugged look. It even comes with a 5-inch Klatooinian raider that can be mounted on it as well.
Even the packaging is something to be awestruck about, as it bears the retro-inspired Kenner packaging designs, that really put the "vintage" in Vintage Collection.
Star Wars Commemorative Edition Skywalker Saga 2-Packs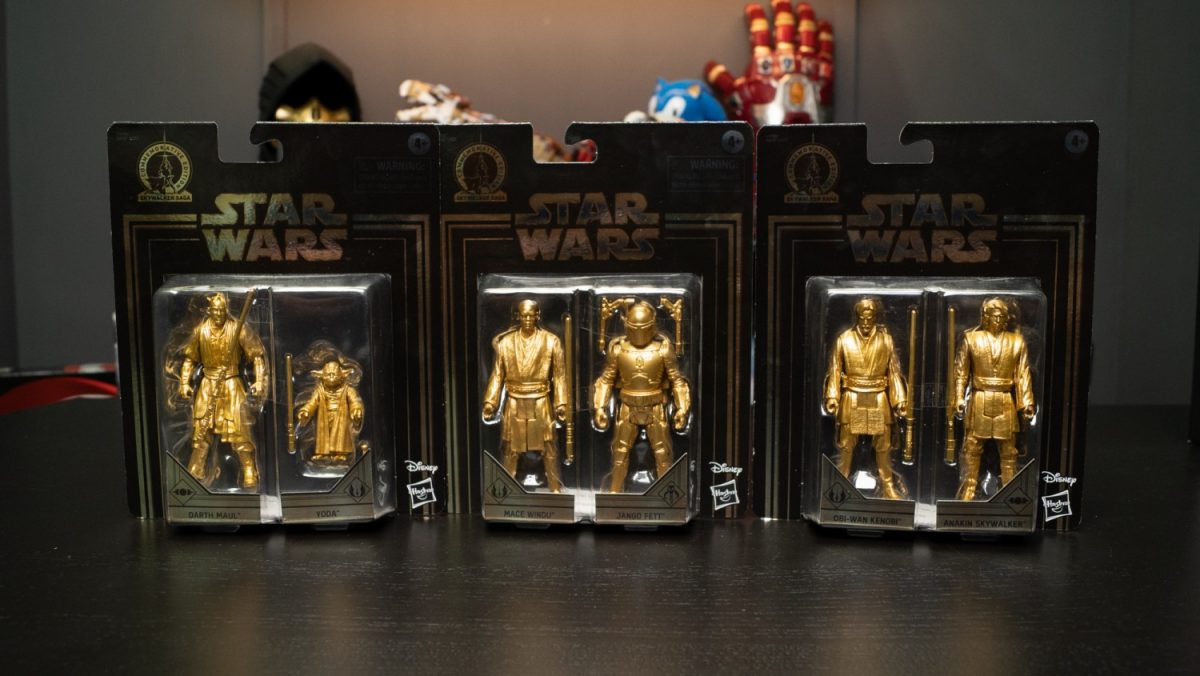 The Star Wars Commemorative Edition Skywalker Saga figures are perfect for the more hardcore collectors, as they're mainly intended for display (you can technically still can unwrap them and play with them, but they don't really come with the same kind of playability the likes of the Black Series offers).
All decked out in a chromatic gold finish, these 3.75-inch figures come in packs of two, with iconic characters from all the main 9 films of the Skywalker saga. These ones, in particular, hail from the prequel trilogy, which spanned from 1999 to 2005.
---
Whether you're a veteran or new fan of the Star Wars franchise, these figures are certainly worth considering snapping up, in commemoration of the highly-illustrious Skywalker saga, which has spanned over four decades.
If you can't find any of these action figures on Amazon, you can also find them at Toys"R"Us in Singapore.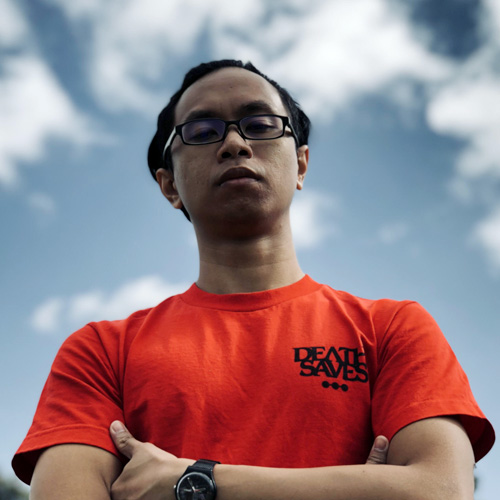 Marion has a serious RPG addiction. Sometimes it bleeds into real life; he forgets to sleep because he thinks he has a Witcher's body clock. Forgive him in advance if he suddenly blurts out terms such as "Mind Flayer" and "Magic Missile", because never once does he stop thinking about his next Dungeons & Dragons game.
---

Drop a Facebook comment below!
---