It's already been known that Spidey fans should take note of September 7, 2018 for the release of Insomniac Games' highly-anticipated game, Marvel's Spider-Man. Set to feature some familiar faces and new stylish suits, the game sees everyone's beloved web-slinger continue to fight crime in the terrains of New York City.
But surely that meagre content isn't enough for the more enthusiastic fans, and that's what pre-order bonuses are for.
Available from April 27, 2018, the pre-order package will contain several cool premiums, such as:
Spidey Suit Pack for instant in-game access to three appearance-changing suits and new suit abilities.
5 Extra Skill Points to unlock abilities from the start of the game, including active finishers, web grab or faster web swinging.
Early Unlock of a Spider-Drone Gadget, used to distract and web your enemies.
Spider-Man PS4 Custom Theme designed by legendary comic book artist Adi Granov.
Spider-Man PSN Avatar that sports the bold White Spider icon.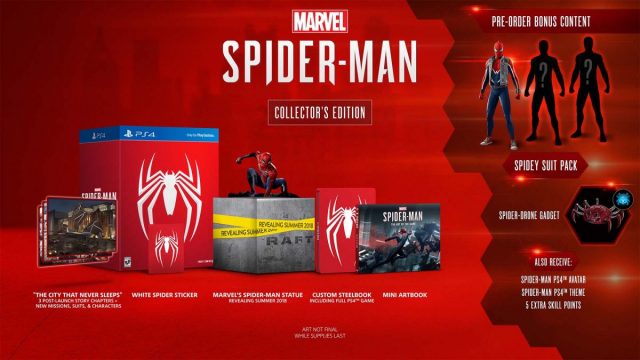 Treats are not reserved solely for in-game purposes, however. A glimpse of the magnificent Spider-Man statue from the Collector's Edition (S$229) has already been unveiled, and while there's been little to no details about it, E3 2018 looks set to welcome a full reveal in all its glory.
Other prices for the various pre-order versions are as follows:
Blu-ray Disc Standard Edition – S$69.90

Digital Standard Edition – S$64.90

Digital Deluxe Edition – S$74.90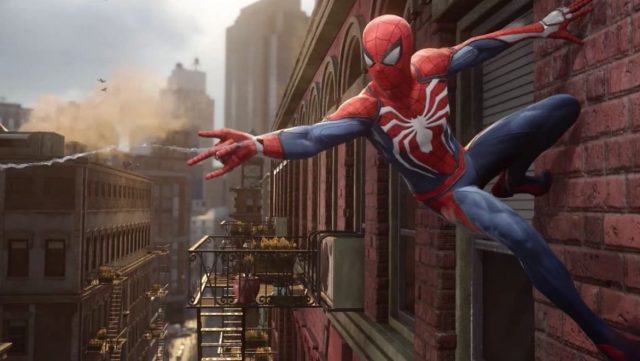 The remaining tidbits of information are probably still on the hush-hush, with no official word on other planned releases. But our Spidey senses are tingling, and we think a possible new themed PS4 Pro could be waiting to be announced, which would definitely come as pleasant news for the community.
It's a logical and sensible choice – past design tie-ins have always been inspired by popular titles, with the Monster Hunter: World and God of War iterations being recent examples. Judging by the overwhelming popularity of Spider-Man among the community, it wouldn't be a stretch to assume that a collaboration in the works. Perhaps more will be unveiled during E3 2018?
It'd be a missed opportunity if the team-up never takes off, but at least there's still the Iron-Spider suit from Infinity War to look forward to in the game!
---

Drop a Facebook comment below!