If you missed the bombshell that was the official release date reveal of the highly anticipated PlayStation exclusive, Marvel's Spider-Man, fret not. The more important parts of Peter Parker's next video game adventure has now been unveiled, courtesy of Game Informer's cover story and interview with Bryan Intihar, the Creative Director over at Insomniac Games.
---
Familiar Villains
The trailers preceding these announcements have shown us Mr. Negative and Kingpin, and with a colourful rogues' gallery, you can most certainly be sure that there are more villains in the mix. Game Informer's preview showed off Shocker as part of a sidequest, and in Peter's apartment during the opening sequence, there are Daily Bugle clippings that suggest Rhino, Scorpion, and the Vulture are active in New York.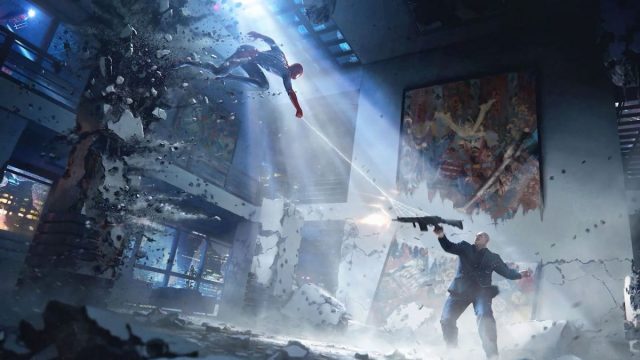 And of course, with the upcoming story DLC, The City That Never Sleeps, Black Cat will be heavily involved.
---
The Marvelous Big Apple
Basing a game on a real-life location has to be a tricky affair, and Insomniac Games have gone to great pains to create an almost identical version of the Big Apple in Marvel's Spider-Man, albeit with some Marvel-ous additions.
The Wakanda Embassy, Avengers Tower, and Sanctum Sanctorum will appear in Marvel's Spider-Man, however, the studio would not confirm or deny whether any of the characters associated with these buildings will appear at all.
Could this be the start of a Marvel video game universe? We hope so!
---
Stylish Suits
With a redesign of the iconic suit (white spider!), Insomniac Games certainly has an eye for design, and it was revealed that the new suit will play a part in the story, and is likely tied to Peter's scientific tinkering.
---
Distractions Galore
A city as alive as New York City will feature plenty of activities for a friendly neighbourhood Spider-Man to partake in. Take down Kingpin's outposts, stop random crimes, or engage in some city photography. These sidequests can often lead to rewards like crafting materials and experience points, a must for any would-be hero.
---
Mary Jane
Marvel's Spider-Man takes place over a time period of a few weeks, but the details remain sketchy. What we do know is that Mary Jane Watson is present and playable, and could be set to surprise many a gamer.
"Mary Jane is going to surprise a lot of people in this game. A lot of people," Intihar told GI.
MJ does know who Spider-Man really is, and they are not romantically involved in the game.
---
Dealing With Uncle Ben
Insomniac Games is taking the Homecoming route with dear old Uncle Ben, by simply not showing the death of Uncle Ben in Marvel's Spider-Man. A wise choice indeed!