Yet another chapter closes as 2017 ushers in a new year.
Between the many new releases of TV shows, movies, games, and gadgets, geeks certainly have had a fulfilling year. From crying over Game of Thrones, to the crazed raving over Rick and Morty's Szechuan sauce, it was a period of shared passion, crazy times, and wild moments.
And while some may have pushed their love for a series too far, the unified sense of community was very evidently present. This, despite the fact that not everyone was watching the same show, or playing the same game, is what makes being a fan so enjoyable.
Bringing this closer to home, and Google has compiled a list of things in which individuals in Singapore share a mutual interest in. Where the geeky aspect is concerned, there sure are quite a number of surprise triumphs, in addition to the usual mainstays of the market.
Let's see if any of your favourite gadgets, movies, or TV shows have made the cut.
---
Top 10 Trending Gadgets
iPhone 8
iPhone X
Samsung Note 8
Razer Phone
Nintendo Switch
Nokia 3310
Huawei Mate 10
iPhone 7 Plus
Google Pixel 2 XL
LG V30
What's there to say? It is very evident that Singaporeans love researching on their phones, with 9 out of 10 of them going on the list. With an impressive handphone penetration rate of 91%, that is hardly surprising, especially in a nation of tech lovers.
What's surprising, however, is the addition of underdogs, with the likes of Huawei, Nokia (and you thought the brand no longer exists) and LG joining the family. Of course, Apple clinches the top and second positions with the iPhone 8 and iPhone X respectively, once again proving their mantle in a highly-competitive market.
Having said that, it seems that consumers are also more willing to find out about other brands. The Google Pixel 2 XL, though newly launched, looks to be a well-favoured choice, and as aforementioned, the trio of Huawei Mate 10, Nokia 3310, and LG V30 means these brands are doing well on the marketing front. In the grand scheme of things, this probably means that more of such brands will slowly increase in popularity especially in the general populace.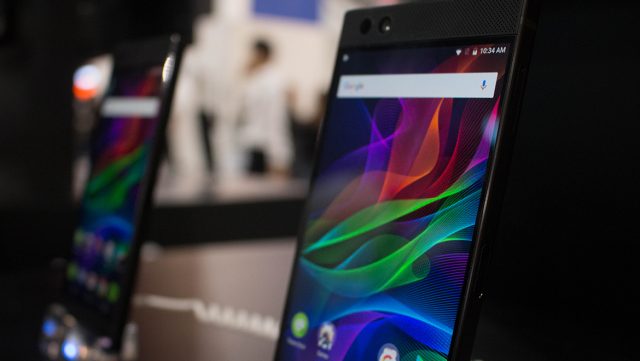 The love for homegrown brands goes strong. Ranking in at #4 is the Razer Phone, which is fairly impressive for a gadget designed with a niche market in mind – the gamers. While some may simply chalk it up to the hype generated by media outlets, it gives rise to an important question: Is the interest in gaming on the rise in Singapore? Probably just local hype.
The Gaming Interest
A look at the table reveals that the Nintendo Switch is the fifth most-search gadget locally. With both the Switch and Razer Phone coming in top five of the list, an increase interest in gaming may be hinted at.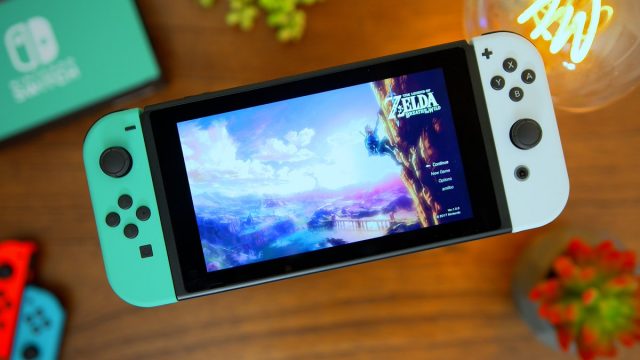 In light of this, it's interesting to note that the Pokemon fever has yet to fizzle here. Pokemon tracker Sgpokemap grabs the top spot of 'Singapore Trending Searches in 2017' with the help of Pokemon Go, which says a lot about its fan base – a laggard bunch, but undoubtedly dedicated and loyal to the game.
Predictions for 2018
Things will probably remain the same for a while. Apple continues to lead the pack, but with other brands closing in hot on their heels, and more underdogs making to the list.
---
Top 10 Trending Movies
Wonder Woman
Beauty and the Beast
Justice League
Logan
Fast and Furious 8
Dunkirk
Thor: Ragnarok
It
The Mummy
Alien: Covenant
Right off the bat, it can be seen that superhero movies still reign supremacy in the search list. With trailers that boast plenty of fast-pumping action, signature fan favourites, and thrill-of-the-kill moments, this revelation is nothing unexpected, although it comes as a slight surprise that Beauty and the Beast managed to edge out the four remaining titles to become the second most trending search in Singapore.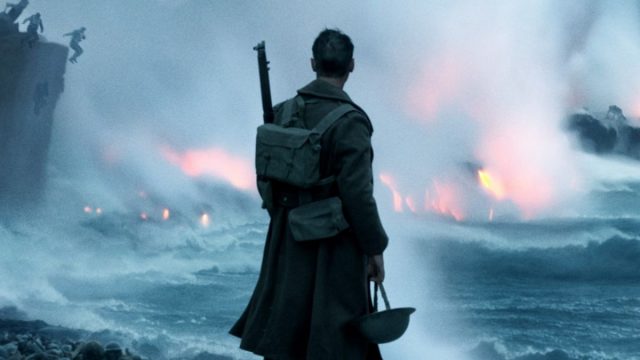 The biggest upside turns out to be Dunkirk, sitting in at #6, and beating out popular films such as Thor: Ragnarok and It. While this can be brushed off as an one-off incident, it does suggest that movie enthusiasts are open to other genre alternatives as well, which would allow for more variety in cinematic tastes. Looking at the above list, it's the only non-franchise movie to break into the top ten.
2017 is also known to be the year of reboots,remakes and series continuations. Of the top ten, six of them belong to this category – Fast and Furious 8, Thor: Ragnarok, The Mummy, Alien: Covenant, Beauty and the Beast, and It –, thus showing the locals' fondness for subsequent film installments.
There are other notable works missing from the lineup, however, such as Guardians of the Galaxy Vol. 2, Spider-Man: Homecoming, Blade Runner 2049, and Kingsmen 2: The Golden Circle, the latter two of which are probably more popular in the Western countries. As for the former two Marvel movies, it could be because fans are already clear on what's to be expected, or the search material is simply not to the interest of fans.
Prediction for 2018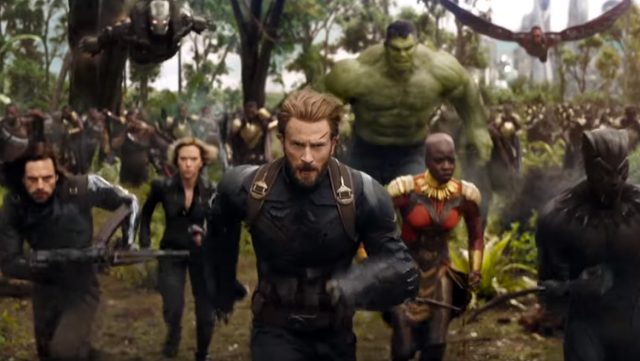 No questions about it, the superheroes are set to take the crown again. Just take a look at the roster, and you'll see a whole slew of superhero films, including The Avengers: Infinity War, Black Panther, Aqua Man, and Deadpool 2. Of course, there will be some outliers snatching up spots from the top ten, but those would be few and beyond.
---
Trending TV Shows
13 Reasons Why emerges first in the list, while Game of Thrones sports a ranking of #8 in Singapore, among a sea of Asian shows. It's pretty much still a work-in-progress, but it does indicate an increased sense of willingness to jump aboard the Western shows bandwagon. Or it could perhaps be attributed to the fact that 13 Reasons Why was the most-tweeted about show in 2017, thus sparking interest in every part of the world.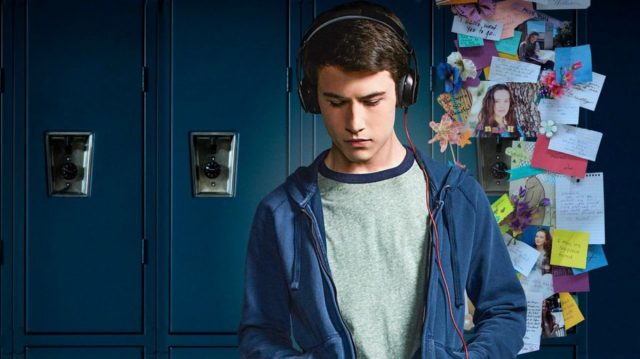 Surprisingly, Game of Thrones did not quite fare as well as expected in the search list, which suggests a difference in show preference between the local and international audiences. With the overwhelming popularity that it has gathered over the years, the lack of search results shouldn't be due to insufficient lore (because frankly, there's a hell lot of it out there), but rather more of subdued interest and cultural differences.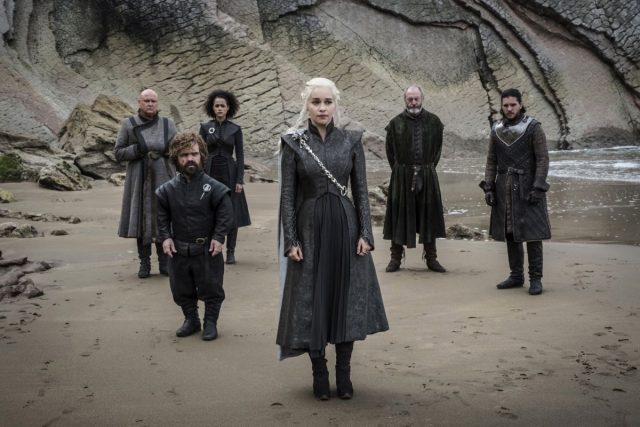 An interesting observation: for all the love for superhero movies, it's to be noted that none of the TV series have made it into the list, such as Marvel's The Punisher.
Prediction for 2018
Singapore has a long way to go in terms of interest in Western show titles, especially if Stranger Things 2 and Legion are absent from the search lineup. However, news have dropped that season two of 13 Reasons Why is slated for broadcast in 2018, and that may just pretty much end up as the top result again.
---
2017 has been a satisfactory journey down the geek route, and Google rounds the experience off well in the form of trending search terms. There has been surprises, and there were also much-expected triumphs, but all that matters is that everyone has had their fair share of joyous geek moments.
Here's to more sophisticated gadget launches, crying over movies, and outrage shouting over the ending of a TV series in the new year!