The animated Beauty and the Beast (1991) might not have kick started the Disney Renaissance, but the 30th Disney animated flick established a few firsts for the House of Mouse.
It became the first animated film to be nominated for a Best Picture Academy Award, and the first animated film to be adapted to a Broadway musical. In the grand scheme of Disney's recent move to making live-action versions of its animated films, it is also the first film to rely heavily and solely on the casting of its lead – Emma Watson.
Cinderella (2015) and The Jungle Book (2016), the two other live action movies based on Disney animated films were both great movies, but they relied on an ensemble cast to support a relatively new or unknown lead. In this version, Watson plays Belle, and like it or not, her presence overshadows everything else in this film. Did you know that Ewan McGregor, Ian McKellen, Emma Thompson and Stanley Tucci also have roles in this film? Chances are, you were all too focused on Hermione.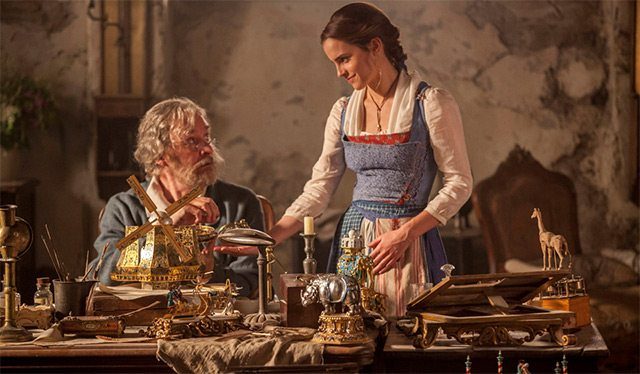 With her stature, this could have easily become a vanity project for the actress (coughjacksparrowcough), but director Bill Condon wisely chose to stick closely to the original, because why mess with a good thing, since the fans know that the best thing about the animated movie are the amazing, iconic songs.
If you've seen the original, be prepared to watch a musical as this film recreates and, at times, reimagines, the tunes of the original. Belle walking around town at the start, singing about her provincial life? Check. Lumiere singing to Belle and winning her over as a guest to the castle? Yep. Chip asking "What's there Mama?" at the end of Something There? The audiences were waiting and we weren't disappointed.
In some ways, I appreciate that all the songs sound as I remembered them, but a part of me wished that the supporting cast did more than just copy their 1991 counterparts. Emma Thompson was projecting too much Angela Lansbury for my liking, and if you told me that they recycled Jerry Orbach's 1991 recordings for Lumiere, I would have believed you.
Does it mean that the almost shot-by-shot remake is not worth viewing? It's actually the opposite, as the original composer for the animated film, Alan Menken, returns here to pen four new songs for the live action version. Only time will tell if the new tunes catch on, but How "Does A Moment Last Forever" already feels like an instant classic. Alas, fans of the Broadway version might be slightly disappointed, as the new songs Menken wrote for the Broadway version were not retooled for this film.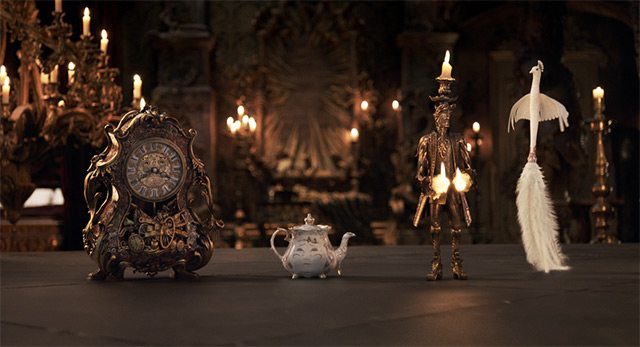 To his credit, Condon also extended the lore for the film, by introducing several new characters to the film, to give the story a tighter narrative. The enchantress who first affixes the curse on Prince Adam is given a much bigger role here, and Condon also fixes a relatively big plot hole from the original film – at what age was the prince first cursed?
It has been calculated that Prince Adam was 11 when he was cursed in the film, but what enchantress would do something so mean to a child? Here, he is seen to have been cursed as a teenager. Together with references that the castle and kingdom was forgotten, and the fact that some townspeople recognised and remembered the castle and its transformed inhabitants also mean that the curse was likely to have taken place only several years ago.
But wait, does it mean that this version of the Beast managed to know love in so short a time? The references to his mother and father are key to defining this version of the Beast, and it makes sense.
Belle and her father, Maurice (Kevin Kline), are also given more of a backstory, of who he was, and what became of Belle's mother. Such moments might not be necessary in an animated film, but these provide so much more insight on the characters.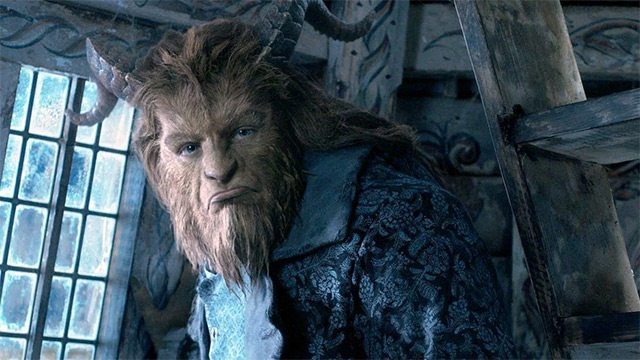 Watson plays Belle as more rebellious and independent, compared to animated Belle, and her reaction to Gaston (Luke Evans) is more realistic and nuanced here. Her fear of the Beast is also strangely alluring, due in part to the fact that she sees him as an outcast, because she is also aware that the town also sees her as a strange outsider.
Part of me wishes that she had a larger role to play in the third act though, as someone as well read and adventurous as her should not be relegated to being a mere spectator to the action.
Gaston is certainly more cruel and evil here, but Evans knows that the role he is playing has no redeeming qualities, so he plays Gaston with more pomp. His companion, LeFou (Josh Gad), would not even be mentioned, if not for a fact that Candon has identified LeFou has being gay and having a crush on Gaston, hence the loyalty.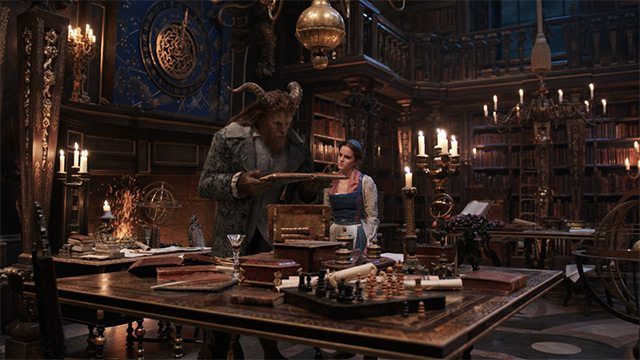 This has called for some Christian groups to boycott the movie and it's always amusing to see folks who should not cast the first stone to always overreact. Is LeFou gay? His overzealous adulation of Gaston is similar in both versions, and one can read it as some sort of love for Gaston. And if this version is gay, then the 1991 version can be as well.
And if you've loved the 1991 version not thinking that LeFou is gay, why should this tiny revelation change your perception of the films, unless you just want something to throw stones at.
My only complaint with the film is that it is obvious that the film was made in soundstages and backlots. There are very little outdoor scenes and even they look artificial. The original film had this great ballroom song and dance sequence, which this movie failed to recreate in terms of size and stature.
For a live action film, the lack of real backgrounds and locations does the film a disservice. It had a chance to step into the light, but it didn't.
GEEK REVIEW SCORE
Summary
Disney scored with the animated version, and this version does well to honour what has come before. And it has Emma Watson.
Story -

8/10

Direction -

8/10

Characterisation -

7/10

Geek Satisfaction -

8/10