Since the initial announcement in Munich, I've had a chance to test run the new Huawei Mate 10 Pro in a variety of real-life camera situations and based on the amount of praise I've received for the images shared on social, it seems that Huawei has got a hit on its hands.
The new Huawei Mate 10 has two camera units each with a Leica Summilux-H lens with a maximum aperture of f/1.6 and an effective focal length of 27mm. Under the hood lies a different sensor, one is a 12mp RGB filter array to capture colour images while the other sensor is a 20mp unit that records monochrome images. Combined, you'd get possibly the best range of colours possible on a camera phone purely by hardware alone. The Leica partnership might be a sticky subject depending on who you consult, but for the average user, it should be of little consequence.
While hardware is one half of the magic when it comes to mobile phone photography, most of the heavy lifting now is done by Huawei's AI-enabled camera which automatically helps users tweak the scene based on the subject they are looking to capture. Be it a portrait, nature, pets, landscapes, food, or text, Huawei seems to have exhaustively captured all the various scenarios that would help anyone eke the best camera settings for each specific scene. If you're looking to take things even further, there's a Pro mode included within the phone where ISO and shutter speed can be adjusted to your fancy and images can be saved as RAW files as well.
Enough talk, here are a sample of a few shots I've taken over the past week. All images are straight from the camera, downloaded via Google Photos but it honestly looks great despite the compression. For best results, view this article on a desktop PC and click each picture to view it at full resolution.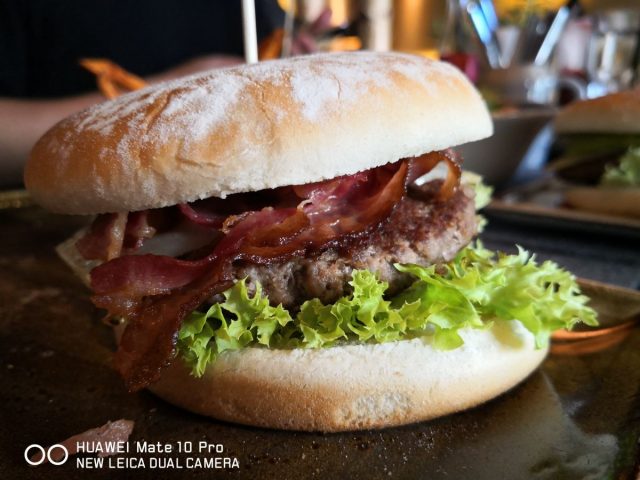 Taking perfect food pictures has never been so easy!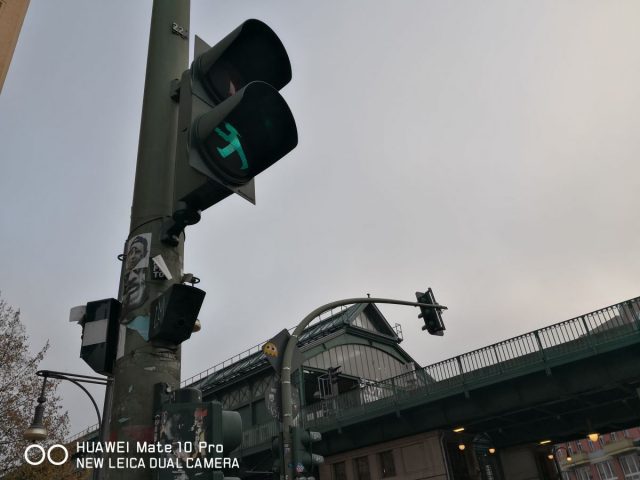 Gloomy skies? No problem. While some might prefer a more saturated look, the Huawei Mate 10 Pro captures images as is with hardly any visual tweaks.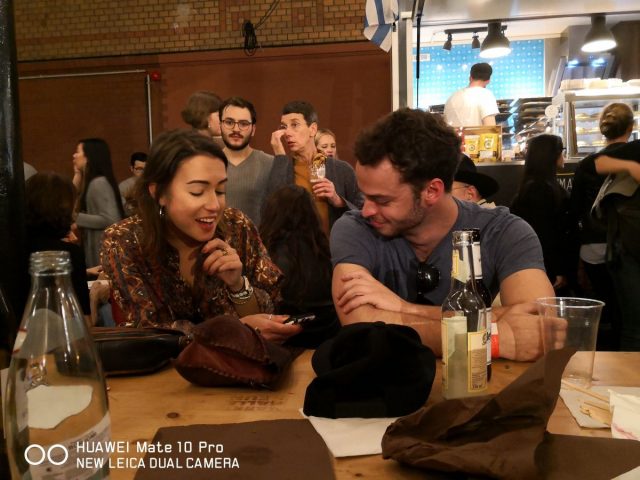 Candid shots work great as well. I caught this shot and remembered how the camera's sensors also picked up the faces of the two couples in the rear as well.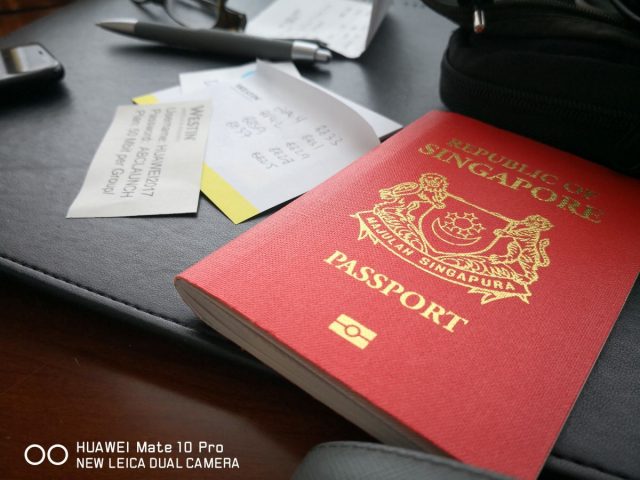 As always, natural light works great.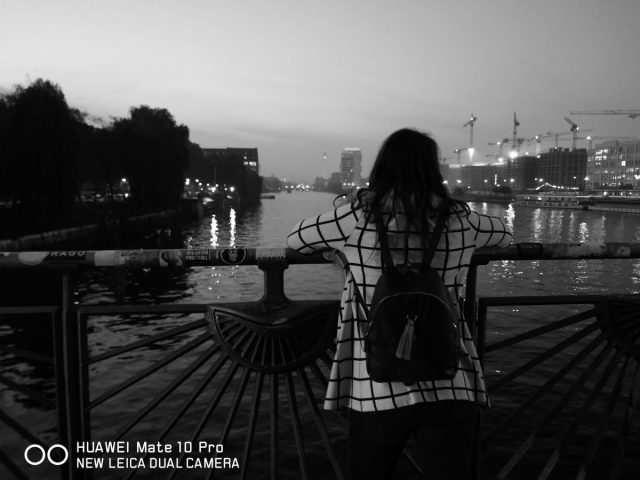 How about some mood shots with the monochrome camera? Blacks might looking a bit unreal here. This was taken in the evening with a sliver of sunshine left in the sky.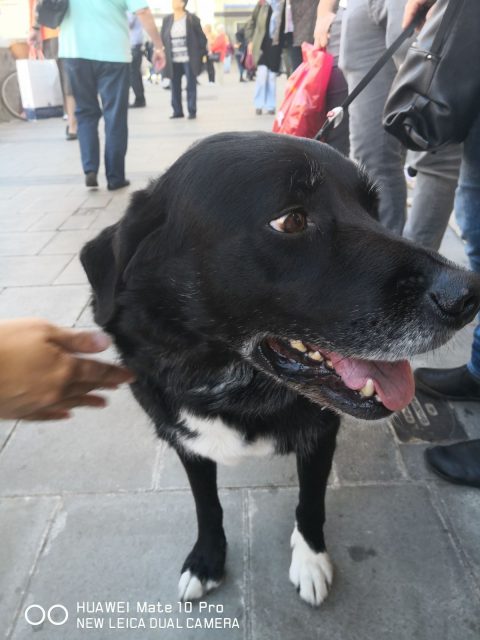 Love your pets? This camera is gonna make you want to share even more pictures of your doggo.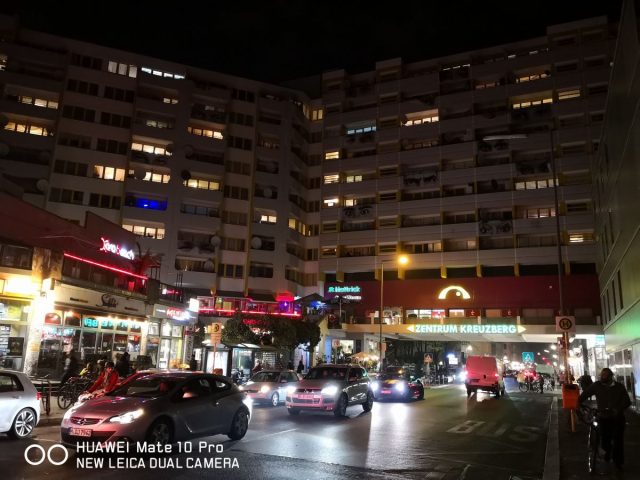 Night shots might be tricky for most cameras but the Huawei Mate 10 Pro's camera handles all this with ease. The software will prompt the user to steady their phone after each shot to add some sharpening.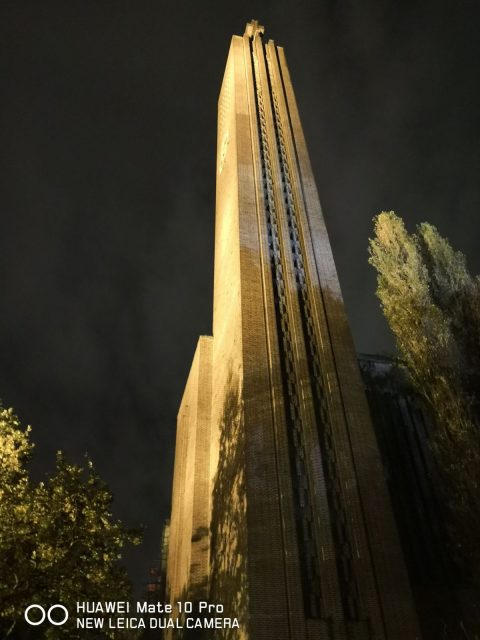 Here's another night shot. If I recall correctly, this church was not this well lit in the first place.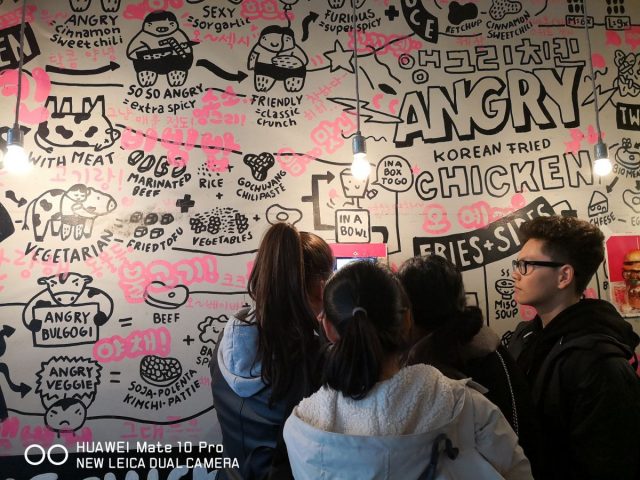 After sensing so much text in the frame, the camera optimized for text. Guess that worked out.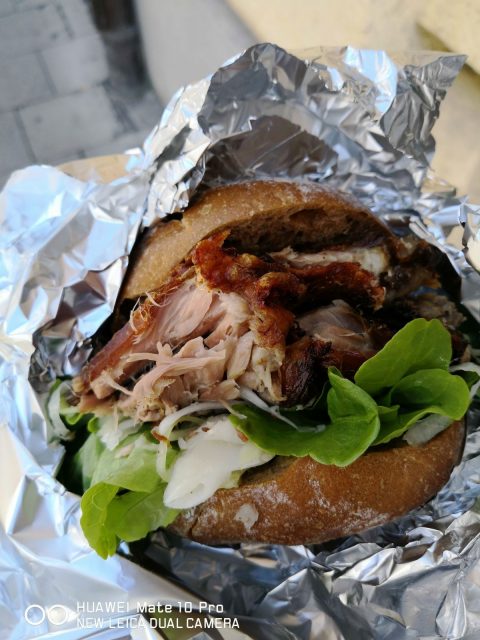 Forget everything else. Huawei Mate 10 Pro + Food = Match made in heaven.
Gerald currently straddles between his love of video games and board gaming. There's nothing that interests him more than trying out the newest and fanciest gadget in town as well. He dreams of publishing a board game sometime in the future!
---

Drop a Facebook comment below!