A violent raving madman, with a tendency to kill with guns, shooting his way through everything he encounters. Netflix should be considered very brave or very naive in bringing Marvel Comics' The Punisher to its platform, because there is absolutely no right time in debuting this show to its primary audience.
Guns are a fact of life in America, and The Punisher is the very fearful result of this gun culture, where violence is the answer, and audiences are meant to celebrate this dark figure. The very nature of Frank Castle establishes that he has access to not only guns, but high powered rifles and explosives. A background check? Oh please. Hollywood doesn't even bother with this, and a reality check shows that the end result is still the same.
In fact, Hollywood has a reverse tendency to explain that some of their heroes hide behind guns, and without guns, folks from the Walking Dead, The Punisher, Zombieland and the likes will probably never survive.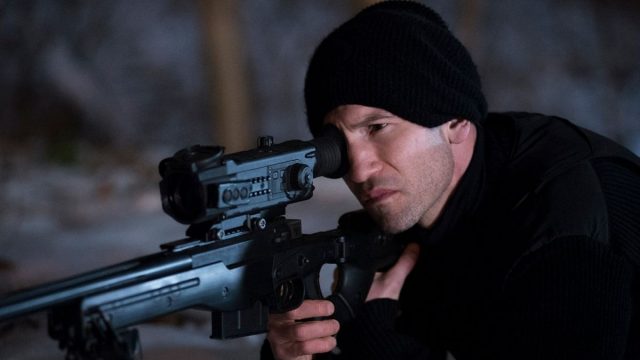 Does Castle only kill bad guys? Collateral damage would indicate otherwise. The show's launch was seemingly delayed due to a mass shooting in the US, but by the time another shooting occurred, it became apparent that there would never be a convenient time to launch the show.
So what do we know about Jon Bernthal's version of The Punisher? After making his debut in Daredevil Season 2, Castle quickly became a fan-favourite that inspired Netflix and Marvel to carve out a fifth series supposedly set in the Marvel Cinematic Universe. After 6 seasons of dodging overt mentions of the main movies, and refusing to show even the slightest hint of their existence, it's safe to say that the TV shows are meant to be their own distinct series. A separate imprint if you will, but one with more graphic violence.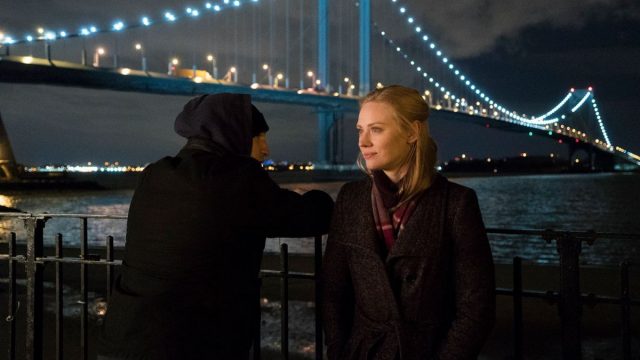 Bernthal is not alone in his solo series though, as Deborah Ann Woll reprises her role as secretary-turned-investigative reporter, Karen Page. As one of the few people who knows that Castle is still alive, she becomes the link for the first four shows.
But it's not like there's a need for her. Narratively, this show is effectively a reboot of Frank Castle. The show opens with several assassinations – Castle is clearing house after the events of Daredevil Season 2, and killing the remainder of the ones responsible for the death of his wife and two children in the park. He then fades off into the sunset, since the world believes he is dead and his revenge is complete.
Naturally, all that he, and we know, is a lie as the people responsible are still around. The folks that he killed? They were merely pawns in a larger game that involved the military, the CIA, Homeland Security, and a private military company, Anvil, currently helmed by Castle's best friend, Billy Russo (Ben Barnes). The Jigsaw puzzle is what Castle has to solve but by the third episode, audiences will be left with a strange sense of deja vu, because they have seen the events unfold before. Narratively, The Punisher is slightly better than Iron Fist, but also because Bernthal is way more capable and likable than Finn Jones.
Central to this series is Micro aka David Lieberman (Ebon Moss-Bachrach), a former NSA officer who chances upon information that marked him for death. But it takes him several episodes to finally meet Castle, and there's definitely some padding done, to stretch a storyline that could have been told in half that time. There's also Homeland Security special agent Dinah Madani (Amber Rose Revah), who comes across as brash with a thirst for justice, but given the high number of criminals in this show, there's no way we need another one.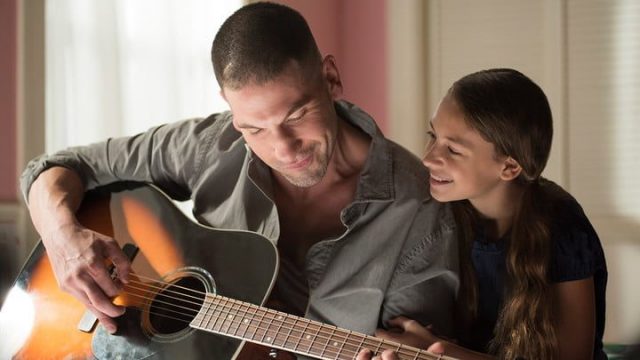 The first episode effectively serves as a zero issue, where we follow Frank, now a construction contractor, who is still having lucid dreams of his dead family. This set-up is rather good though, as we still see a conflicted man borne of violence. If you've enjoyed John Wick or Atomic Blonde, the first episode recreates that visceral violence, by showing us a ton of broken bones and extremely satisfying punches, sledgehammer slams and slow, calculated kills. The violence never lets up, with Bernthal displaying a raw tenacity each time he chases the conspiracy that led to the death of his family.
But as amazing as John Wick was, audiences are probably against sitting through 13 episodes of stylised killings with little to support it. Castle's increasing sadism removes any sympathy we have come to develop for him, as a slain family cannot be the accepted impetus for a lifetime of revenge. The softer side that Bernthal shows, especially during his scenes with Woll make us want to emphatise with his brutality, and while that might work for a Western (re: white male) audience so used to guns and violence, and its justification, the show serves to firmly establish that gun violence is extremely awkward and cowardly.
The Punisher tries to mix violence with reality, and seemingly justify its presence. But audiences already see that in real life, and the white audience the show is built for don't need another passive supporter.
GEEK REVIEW SCORE
Summary
Perhaps it is best that The Punisher not fit into the heroism of the Marvel Cinematic Universe. Leave the heroes free to do their thing.
Story -

7/10

Direction -

7/10

Characterisation -

7.5/10

Geek Satisfaction -

8.5/10