Access all of our TGS 2018 coverage here!
These days, PlayStation has a lot to live up to. Console sales figures are exceeding those of its competitors, and its announcements for console exclusives in the last few years, along with strong sales of these titles, have clearly made the PlayStation 4 the generation's console with no equal.
Which puts immense pressure on the company to do better, and the person to sit back and enjoy the rewards would be Mr Shuhei Yoshida, the president of Sony Interactive Entertainment's Worldwide Studios, and one of the few persons responsible for many of the PlayStation exclusives, which, more often than not, turn out to be critically acclaimed masterpieces.
PlayStation has been consistently hitting their stride with successive hits such as Horizon Zero Dawn, Detroit: Become Human, The Last Guardian, Uncharted 4: A Thief's End. And we have not even touched on this year's current blockbusters – God of War and Marvel's Spider-Man. Or the ones landing soon.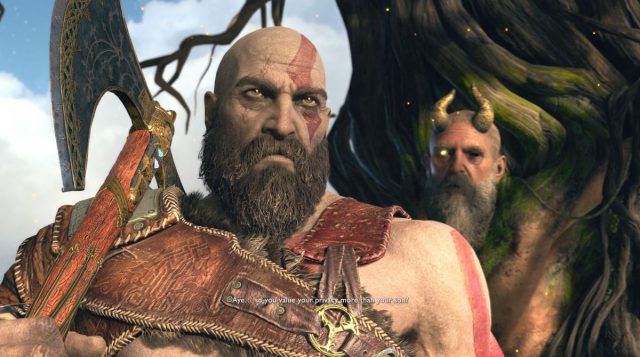 "I'm so happy with the results, that they are so well-received. I was amazed when we saw the God of War sales; it broke the best-selling record for us," Yoshida-san told Geek Culture in an exclusive interview during Tokyo Game Show (TGS) 2018.
"After a few months, we made a single announcement today that the Marvel's Spider-Man already surpassed records, so I am very happy and excited about our lineup going forward, starting from Days Gone, Ghost of Tsushima and The Last of Us Part II, so I'd say PlayStation is very strong."
But make no mistake, Yoshida-san says it not as a boastful parent, but as a veteran who knows that the market offers no guarantee of success.
"There are super exciting titles and many new things coming up, and all of these are in our favour, I guess," he says with a smile.
And with TGS 2018 drumming up more hype, fans are undoubtedly wrapped in a bubble of enthusiasm for many of the hit games on display, such as Ace Combat 7: Skies Unknown, Kingdom Hearts III, Resident Evil 2 Remake and Devil May Cry 5. And while he has not been on the show floor, Yoshida-san is hoping that gamers will not just focus on the Sony's AAA titles, but also keep a lookout for the smaller titles that deserve some attention.
"I'd really like people to try out Astro Bot: Rescue Mission," he enthused as his voice took on a fervent tone.
"It looks just like a (normal) 3D action platformer, but is (instead) a total evolution of the genre using VR technology – it's a big change from 2D to 3D and 3D to VR, and I'm so excited for the title."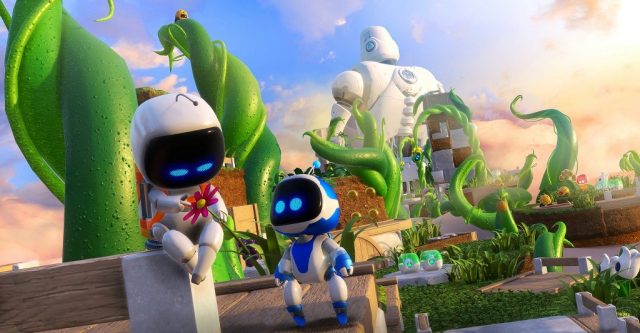 For the uninitiated, the adorably-styled game follows the story of Astro, the Bot captain as it embarks on an epic VR mission to locate and save its crew members that are scattered all over space. It may not quite be one of the AAA first-party titles that one expects, making it quite the surprise choice, but it's easy to see the appeal: beautiful landscapes of nature, VR-tailored controls, the immersive 360-degree experience, a total of 26 unique stages… yeah, there's a fair bit of content to unpack.
Yoshida-san's choice for third-party projects, on the other hand, is an expected response. As a self-professed fan of FromSoftware president Hidetaka Miyazaki's games, which includes the Souls series and Bloodborne, he names Sekiro: Shadows Die Twice as one of his "most anticipated titles" on the show floor. The fact that it dates back to Japan's Sengoku-era certainly doesn't hurt, too.
And it is this strategy of launching exclusives, along with hits with its partners, that has turned out well for the company. But in case anyone thinks that it is a calculated move against its competitors, the plan has been set in motion many years ago, and back then, no one knew if it would have worked out.
"I'd say we're more confident moving forward. As we look back, games like Horizon Zero Dawn and God of War took many years to make and has been a huge development. I'm so happy that they have been so well-received, and I'm very excited about our lineup for the near future."
It's a tact that its key competitor Microsoft is trying to emulate, with their recent acquisition of four gaming studios, including Ninja Theory, of DmC: Devil May Cry and Hellblade: Senua's Sacrifice fame, but for Sony, their approach has been tweaked a little more thoughtful consideration.
Citing famed developers Naughty Dog (Uncharted, The Last of Us) and Guerrilla Games (Killzone, Horizon Zero Dawn) as examples, Yoshida-san highlighted the team's history of acquiring developers with whom they have spent many years working together and spawned successful franchises. As such, Sony's current goal is "not necessarily going out to find developers available", but rather to "first develop a successful franchise together."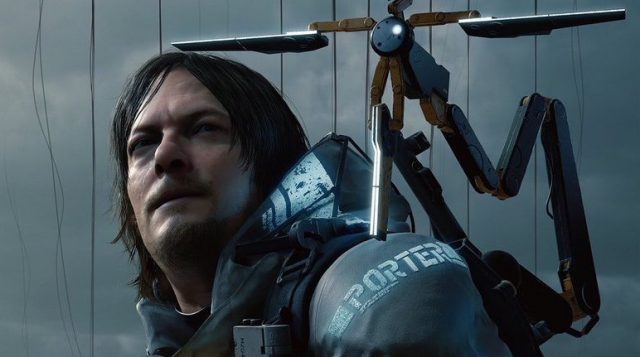 To facilitate the process, SIE is boosting the industry's capabilities, by enhancing the learning and sharing experiences between studios. For instance, the engine game used in Horizon Zero Dawn, Decima, is being carried over to Kojima Productions' upcoming title Death Stranding, and having such a support ecosystem would, in his words, make for greater future collaborations in terms of "stronger, better, and more efficient development of first-party titles".
With many giant names headlining the PlayStation lineup in the near future, there are plenty of reasons for fans to rejoice. The head honcho has mentioned that the current repertoire is "very strong", and we totally agree.
"There are super exciting titles and many new things coming up, and all of these are in our favour." bemused Yoshida-san.
All the best, Yoshida-san, and we can't wait to see what else is in the pipeline!