As we get underway for this year's Tokyo Game Show, gaming giant Square Enix, along with Sony Interactive Entertainment Japan, have announced a new PlayStation 4 Kingdom Hearts III Edition. It will launch on the same date as the game on January 25, 2019.
It is a different product from the previously revealed Kingdom Hearts III PlayStation 4 Pro Limited Edition, as this is the standard PlayStation 4 that comes with a Kingdom Hearts III top shell, an original theme, the Kingdom Hearts III original design packaging for the box, a Jet Black Dualshock 4, and the standard headset, power cord, HDMI cable, and microUSB cable. It will come in both 500GB (33,980 Yen, approximately S$420) and 1TB versions (33,980 Yen, approximately S$480).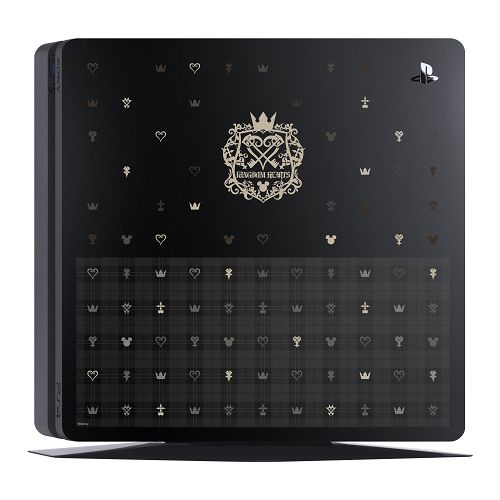 However, the game is not included.
Pre-orders have already begun at Sony Store Japan, and it will surely come to a local retailer near you very soon.
The cover art of the game was recently revealed together with a new trailer, check it out here!