The 15 Emmy-nominated Star Wars spinoff sensation is back for a second season and we have pictures to prove just how much of an adventure it's going to be. Exclusively released on Entertainment Weekly, season 2 of Disney+'s The Mandalorian is not only bringing back the old gang but the 16-inch heartthrob too.
Otherwise known as Baby Yoda, the Child stole the hearts of many when season 1 aired. We've seen multiple Baby Yoda toys and plushies and even a toaster. For those who are still wondering, yes we can confirm the little green creature will still remain a child in the second season, as seen in Entertainment Weekly's magazine cover below.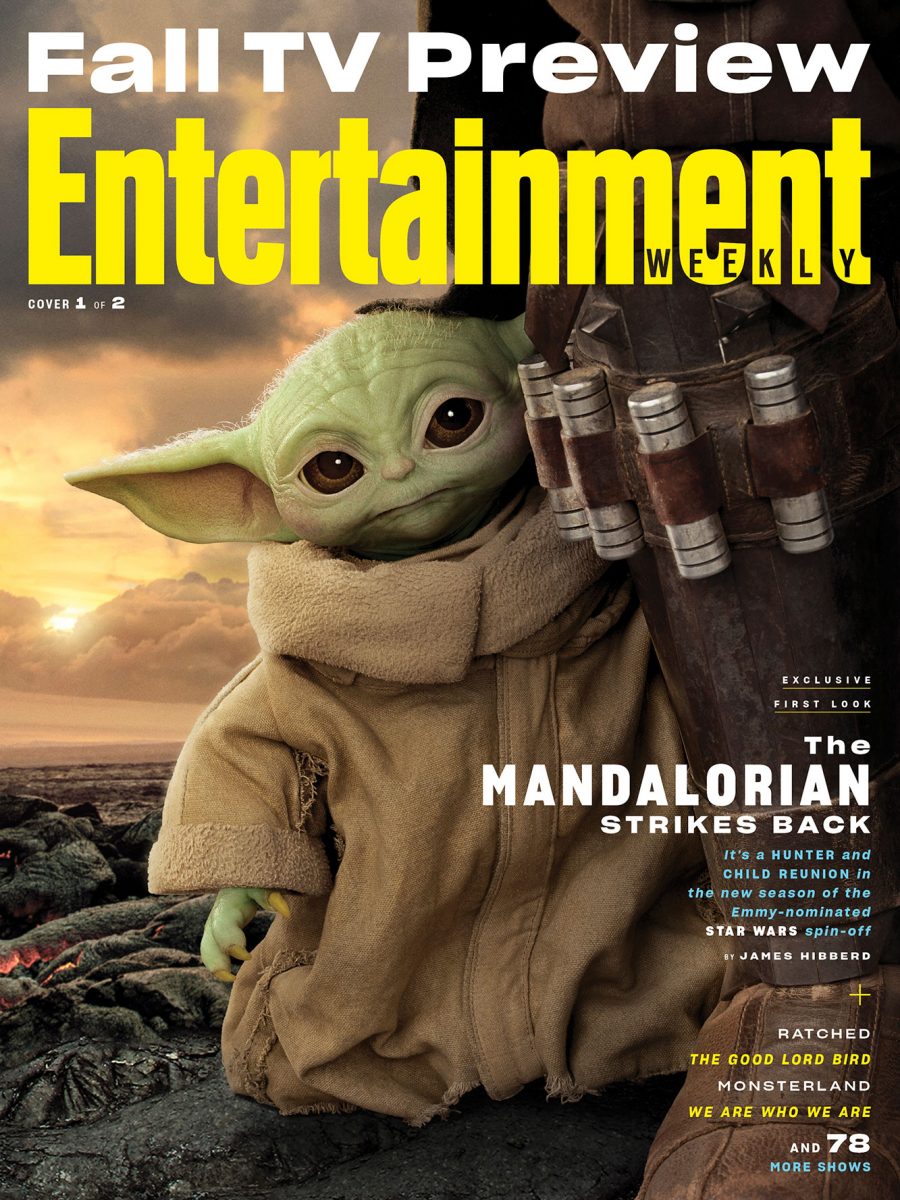 Season 1 followed the story of bounty hunter Din Djarin (Pedro Pascal) who's taken the responsibility of protecting a mysterious child from the clutches of Galactic Empire warlord Moff Gideon (Giancarlo Esposito). After dangerous shootouts and frustrating interactions with the Jawas, season 1 finally ended with the Mandalorian embarking on a search for the Child's own kind. And like any other great TV show, it needs to end with a huge reveal too. In season 1's case, it revealed that Gideon possesses the ancient Darksaber.
Creator Jon Favreau says that season 2 will focus on The Mandalorian and the Child's relationship even more. This comes as good news for fans who love the father-child relationship the two have. As for the show's storytelling, Favreau teases that it'll be more ambitious and less low-key as compared to the first season.
"The stories become less isolated, yet each episode has its own flavour, and hopefully we're bringing a lot more scope to the show," Favreau says.
That said, the new season will see Pascal reprising his role as the Mandalorian, Esposito as Moff Gideon, Gina Carano as Cara Dune and Carl Weathers as Greef Karga.
Season 2 will also see the introduction of other characters, as confirmed by Favreau.
"As we introduce other characters, there are opportunities to follow different storylines," says. "The world was really captivated by Game of Thrones and how that evolved as the characters followed different storylines — that's very appealing to me as an audience member."
Season 2 of The Mandalorian is on track to release on 30 October 2020.
Can't get enough of The Child? Get your Baby Yoda fix prior to season 2's premiere:
---

Drop a Facebook comment below!