Netflix's Sandman has finally found their Dream, Devil and Demons.
The dark fantasy series based on author Neil Gaiman's comic book series of the same name was announced back in July 2019 before going silent for some time. The silence could be because Gaiman was busy executive producing a second season to another one of his book-turned-tv series project, American Gods – but now, after two years, the focus has shifted back to Sandman as the series is not only a big-budget production, but has a solid cast to back it up too.
Playing Dream is Tom Sturridge, Lord of the Dreaming and Game of Thrones alum Gwendoline Christie who will co-star as Lucifer, the mega-hot Ruler of Hell.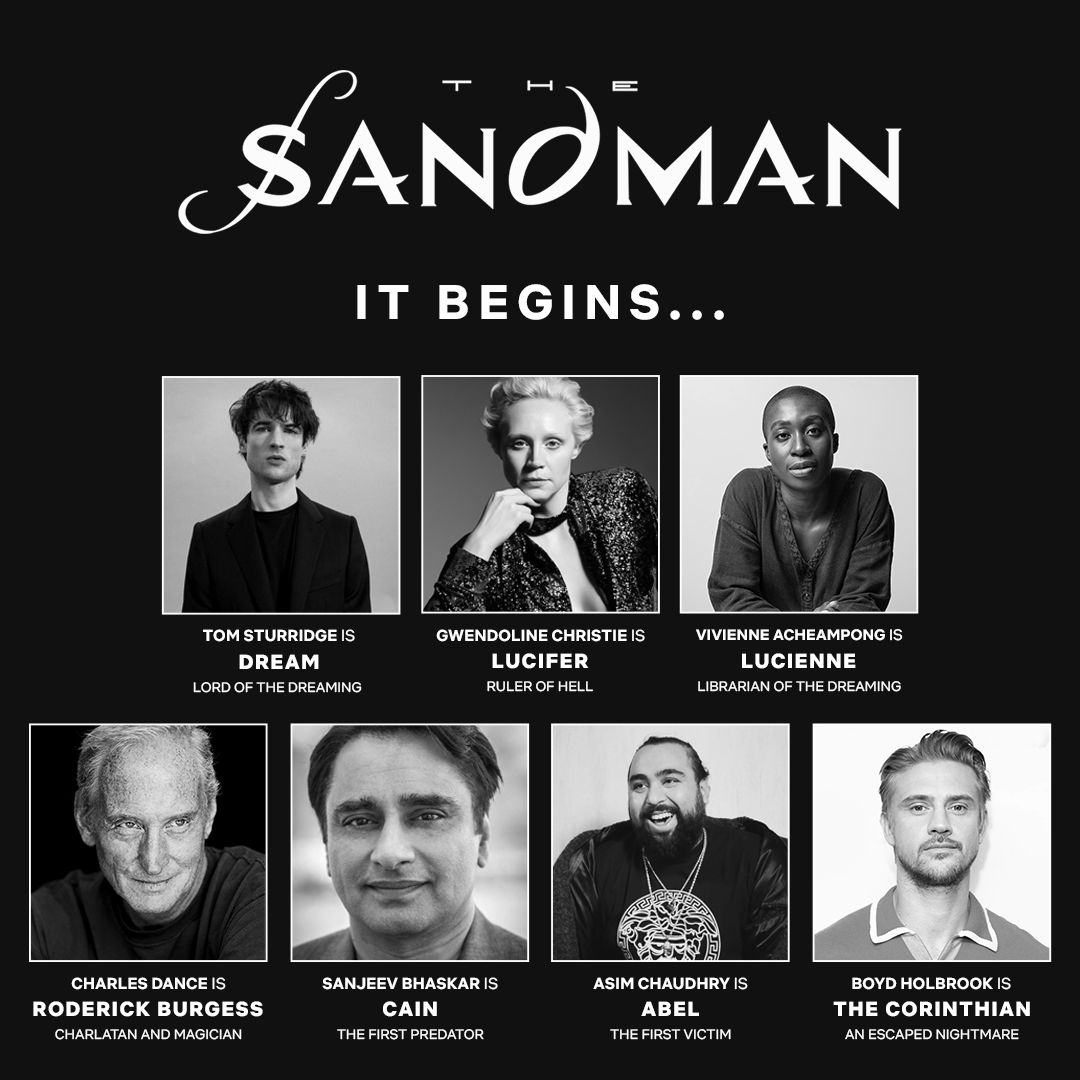 Joining them is Vivienne Acheampong as Lucienne, the chief librarian and trusted guardian of Dream's realm; Boyd Holbrook as The Corinthian, an escaped nightmare who wishes to taste all that the world has in store; Charles Dance as Roderick Burgess, a charlatan and musician as well as Asim Chaudhry and Sanjeev Bhaskar as Abel and Cain, the first victim and the first predator who are residents and loyal subjects to Dream's realm.
"For the last thirty-three years, the Sandman characters have breathed and walked around and talked in my head. I'm unbelievably happy that now, finally, they get to step out of my head and into reality," Gaiman said. "I can't wait until the people out there get to see what we've been seeing as Dream and the rest of them take flesh, and the flesh belongs to some of the finest actors out there."
Author Gaiman and Allan Heinberg (Wonder Woman, Grey's Anatomy) are co-writing the series, with the latter on board as showrunner. The Dark Knight trilogy writer David Goyer will serve as executive producer. There is no release date determined for Sandman.