DC's latest films in the superhero genre have certainly divided critics. With the exception of the much-loved Wonder Woman, both Batman v Superman: Dawn of Justice and Justice League have their fair share of haters/supporters.
Unlike those movies, which have some redeeming features, there are no redeeming qualities whatsoever for Justice League VR. Walk, run, fly, or use a Boom Tube if you have to, but stay far away from this one.
Available now for the Oculus Rift, HTC Vive, and PlayStation VR (for this review), Justice League VR is a sad attempt at a minigame collection that lets players try their hand at being each member of the League, including (spoiler alert) the very much alive Superman. The context is that every experience is part of Bruce Wayne's VR training simulation to learn the limits of each hero's abilities. Jeremy Irons was roped in to provide some one-liners as Alfred, and that's probably the only good thing out of this.
It will probably take you an hour to finish everything on offer, and even with different set of requirements for the challenges, they are boring to play and the poorly optimised controls are not helping either. There is no reason to replay them, unless you want to earn enough points to unlock the respective hero's costume in the Batcave to view in VR.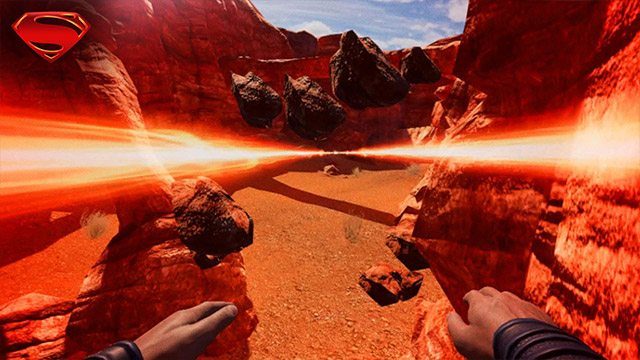 Superman's level is a flying simulator, as you use your head to aim the laser vision at Parademons and steer. There is little to no impact when you eliminate those pests, and flying can be a dizzying experience. Extending an arm forward will provide a short boost, but having to do that constantly, and while the environments are passable, nothing else stands out.
In Cyborg's simulation, it's a stationary shooter where you take on waves of enemies and even a boss at the end. This is the most familiar experience of all, as your machine guns and shield blast away drones and protect you from harm. Cyborg's minigame is easily the best out of all the minigames, but that's not saying much.
Similar to Superman, Aquaman's stage have you fighting a giant fish while swimming fast. Boost with an extended arm, and swing your trident with the other. While it certainly looks good relatively, the hit detection can be wonky, and the boosts may not always work as advertised.
For the Flash, you will be racing down a subway tunnel to stop an explosive device and pumping your arms to get your speed up. You would think running fast is key to the entire minigame, but going too fast will send you crashing into obstacles, especially with the head steering not being responsive enough. This was by far the worst of the bunch.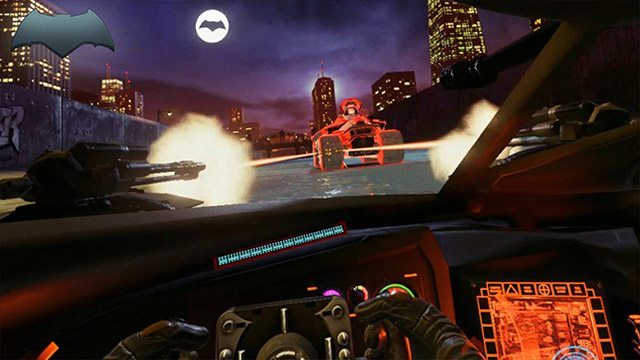 Playing as Batman in video games has always been a great incentive, but not here. Drive the Batmobile and shoot down enemy combatants. Sounds like a pretty familiar formula. The shooting isn't great, there is little feedback and it is a ride that left no impressions.
Last but not least, we have Wonder Woman. With her shield and sword in hand, swing away at Parademons and shield yourself from damage. It is repetitive and just about competent enough to function, but that's not good enough. However, I did enjoy linking my hands to unleash the special attack as seen in the films.
All in all, Justice League VR just doesn't do enough to justify its price tag, even though it's a low S$12.90. It is a short, frustrating, and poorly designed, and it's a shame that a property like the Justice League has to be tagged to such a poor product.
Do not spend your money on this poor marketing tool. At this point, I wouldn't pick it up with Aquaman's trident even if it was free.
GEEK REVIEW SCORE
Gameplay -

3/10

Story -

2/10

Presentation -

4/10

Value -

1/10
Summary
Unlike its movie counterparts, there is no reason to try Justice League VR at all.
---

Drop a Facebook comment below!