The time of celebration is almost here! While everyone is busy celebrating Christmas with servings of turkeys, family gatherings, and joyous singing, World of Warcraft fans may want to make it down to the Singapore Winter Veil Party instead.
Following the official event day of December 19, where there will be plenty of merchandise up for grabs, Blizzard has announced four items that are to be put up for the charity action. The icing on the cake? Not only will every attendee stand a chance to bid for them, all proceeds will be donated to the Make-A-Wish Foundation Singapore – the perfect chance to spread the hope, joy, and strength that has often been associated with Christmas while scoring awesome collectibles.
WoW 10th Anniversary Orc Statue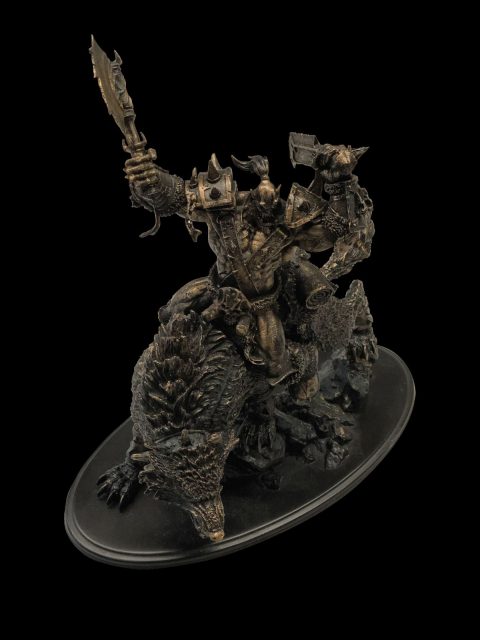 Donated by a passionate player, this 15-centimetre tall statue serves as a gift for experienced WoW players who have hopped on for the ride since the very beginning. Decked out in a coat of metallic paint, the Orc sports a majestic pose, with its entire being all geared up for a battle.
The Dwarf Hunter from WoW's Original Box Art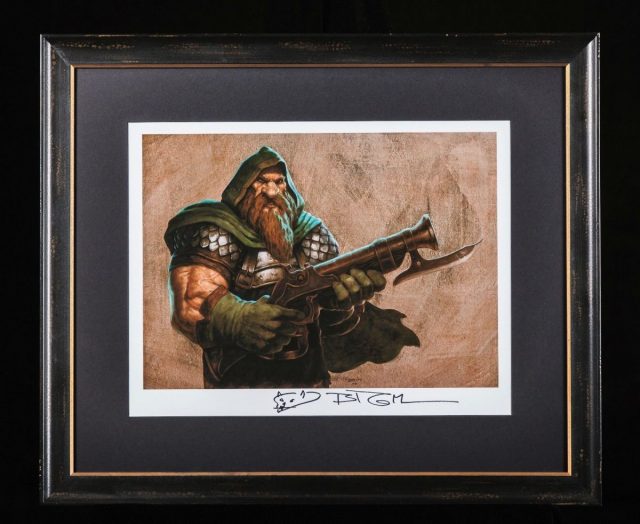 Encased in the hues of gold and black is a piece of signed art by artist Brom, featuring a simple yet detailed look at the Dwarf Hunter in all its coloured glory.
Signed Cataclysm Collector's Edition Box
Adorned with the various sliver signatures of the WoW development team, this well-maintained Collector's Edition box has never left a developer's desk – until now.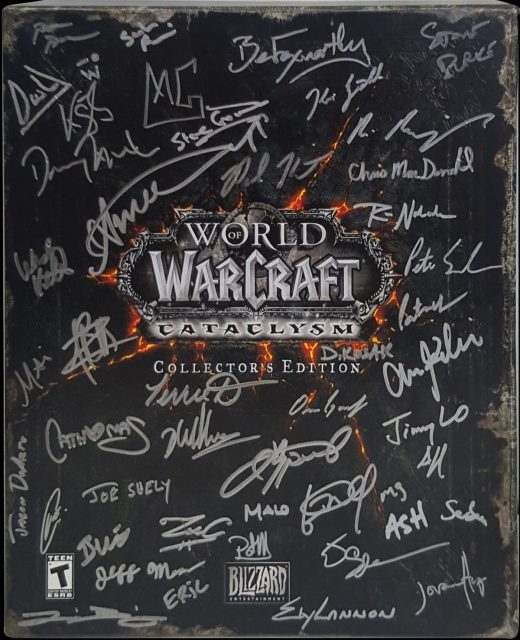 Forlorn Victory
Another significant piece of artwork, this print of smooth, vibrant colours, and expertly-casted lighting breathes life into the everlasting struggle between the Horde and Alliance in Azeroth, through the depiction of the Sylvana-Anduin battle outside of Undercity.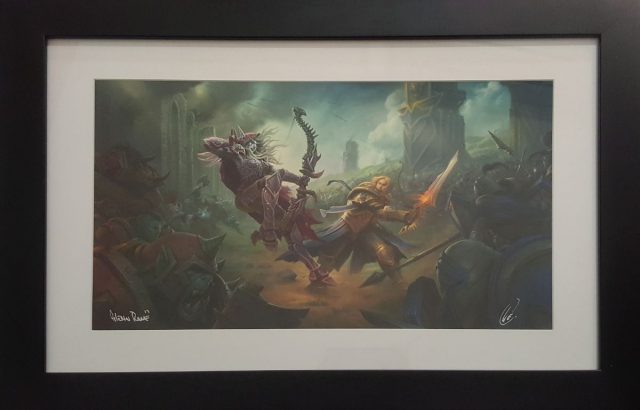 If you'd fancy a chance to do some good during Christmas, head on down their website for registration, and subject yourselves to an evening of geeky fun!