In 2008, actor, producer, screenwriter and director Jon Favreau had the pleasure and pressure of establishing the very first installment of the Marvel Cinematic Universe (MCU) based on over 70 years of comic books, and while he didn't know it then, Iron Man (2008) was the start of something amazing. This year, producer, screenwriter and director Jac Schaeffer finds herself in somewhat of the same situation, having the pressure of establishing the very first installment of television shows linked to the MCU on Disney+, based on over 12 years of blockbuster movies.
But hey, let's not allow fan expectations and the pressure of continuing Phase 4 of what is considered the most lucrative and critically acclaimed Hollywood franchise in the world scare anyone away.
"There was a lot of pressure on the shows in a lot of different ways but Kevin and the team at Marvel were so clear that they didn't want there to be a difference in quality between the television shows and the features," Schaeffer told Geek Culture in an exclusive interview after the premiere of WandaVision in January.
"I always had faith that we would get to make something special, beautiful, big and impactful."
Kevin is of course Marvel Studios head architect Kevin Feige, who spearheaded what was once considered a lacklustre property into a goldmine. Interestingly enough, Phase 4 of the MCU was supposed to start with the Black Widow movie, followed by the Disney+ TV series Falcon and the Winter Soldier in 2020, but both were delayed by the pandemic.
This placed WandaVision in the spotlight as the first property to kick start Phase 4, on top of being the first MCU property on Disney's new streaming service (read our review here). Not that it changed things for Schaeffer who also wrote Black Widow, which would also have placed her front and centre in Phase 4 anyway had life stuck to the script.
WandaVision sees stars Elizabeth Olsen and Paul Bettany reprising their roles of Wanda Maximoff and Vision respectively from their earlier movies roles, making this technically the first time that the movies and TV series will operate as one. Previous attempts by Marvel Studios to mine TV shows linked to the MCU resulted in Agents of S.H.I.E.L.D and the crop of Netflix shows that included Daredevil and Luke Cage, though none of them featured the key MCU superheroes as leads in those shows.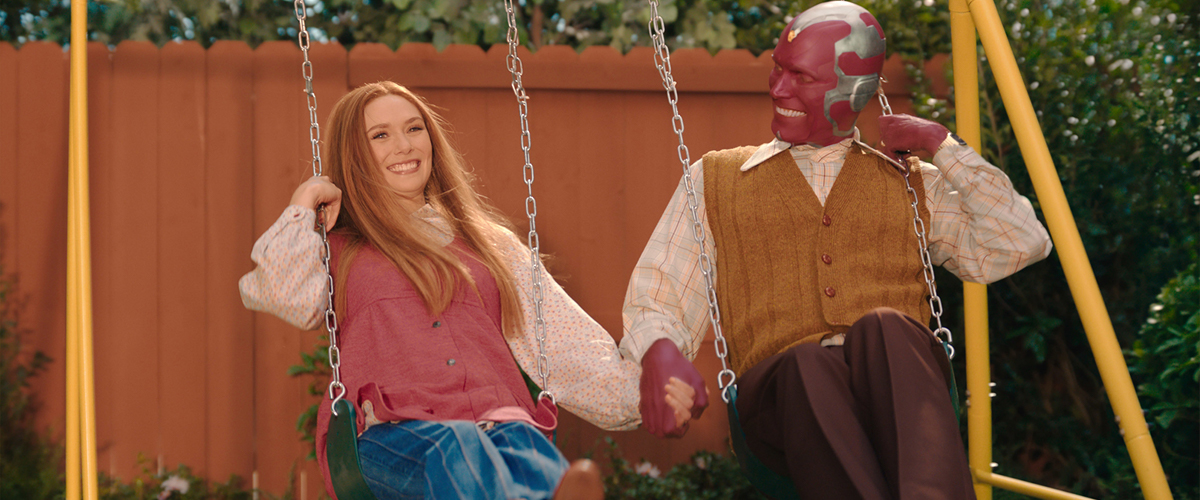 Luckily, WandaVision's showrunner Schaeffer isn't new to the MCU, having served as the co-writer of highly successful Captain Marvel, making her the first female creator responsible for the direction of three of Marvel's top female heroes. But as one of the power women over at Marvel guiding the future of the MCU, Schaeffer has a secret – she didn't read the comic books as a child, and wasn't a follower of the MCU movies.
"I was not an avid consumer of superhero movies prior to working at Marvel and I also didn't read comics as a younger person," admitted Schaffer. "[But] I did look at all the comics."
"We had big binders on the table, the artwork was all over the walls and my producer – Mary Livanos – knows all of it and would bring it into conversation all the time so all of that material is part of the brain soup of creating WandaVision."
Wanda, despite being introduced earlier in the films (Avengers: Age of Ultron), wasn't explored as deeply as the other Avengers. Given the amount of trauma and pain she's had to endure throughout the film, it's no surprise that the series will inadvertently explore her dealing with grief. For comic fans, this is nothing new.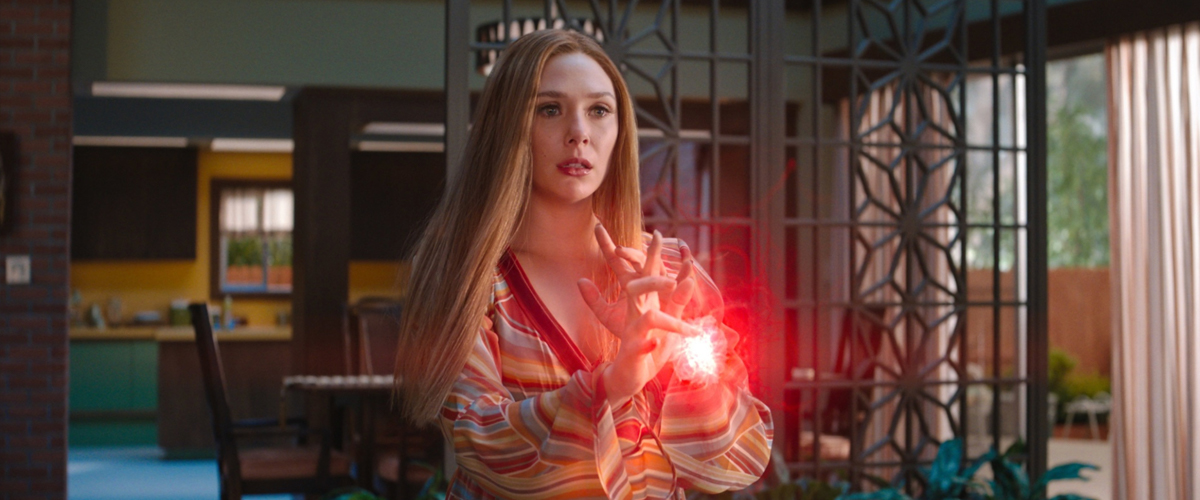 Known in the comics as the Scarlet Witch, she was first introduced in issue #4 of The X-Men comics back in 1964 as a villain, before joining the Avengers a year later in Avengers #16. She fell in love with Vision a couple years later, got married and had her kids. After a series of unfortunate events, Scarlet Witch suffered a mental breakdown and went on a murderous rampage. Surely, Schaeffer would've read all of it, right? Actually, she did not.
There's also her shared history with the Marvel mutants, as she and her twin brother Pietro aka Quicksilver, were originally presented as the children of Erik Lehnsherr/Magnus, aka Magneto.
Excited fans have been enjoying the series which first premiered on 15 January 2021, to some positive reviews. And whilst it will only be a matter of time until all nine episodes air, fans can't stop theorising about what's going to happen next and what's in store for Wanda.
When asked if she has read all the crazy theories out there, Schaeffer gave a big laugh, "If I were to call something crazy, then it would mean that it's not true. I can't single out any specific fan theories, but I will say that I find the fan commitment staggering and beautiful. Every writer should be so lucky to have an audience that's paying this close attention."
Prior to working for Marvel, Schaeffer wasn't a big consumer of the superhero genre. Growing up, Schaeffer was a huge sci-fi and fantasy fan. Superheroes, as she put it, was a little bit "to the left" of her interest mainly because of how male-dominated the genre was. Despite how often male superheroes frequent the screens, Schaeffer wasn't entirely put off as it taught her one important lesson – representation.
"There are plenty of male dominated stories that I'm super into and love, but I didn't gravitate to it," said Schaeffer. "There are studies about how important representation is – and not just women. It is vital to have different perspectives in any storytelling capacity. It just makes the stories better and on a social level, it improves the world when you see someone like yourself doing something that you maybe previously didn't think you could do."
Outside of Marvel, Schaeffer's previous works include The Hustle starring Anne Hathaway and Timer with Emma Caulfield. Both films had female lead characters and explored different tropes associated with being a woman. When Schaeffer finally joined Marvel as one of the writers for Captain Marvel, she grew a bigger appreciation for the superhero genre and female superheroes, especially given how Marvel typically builds their characters.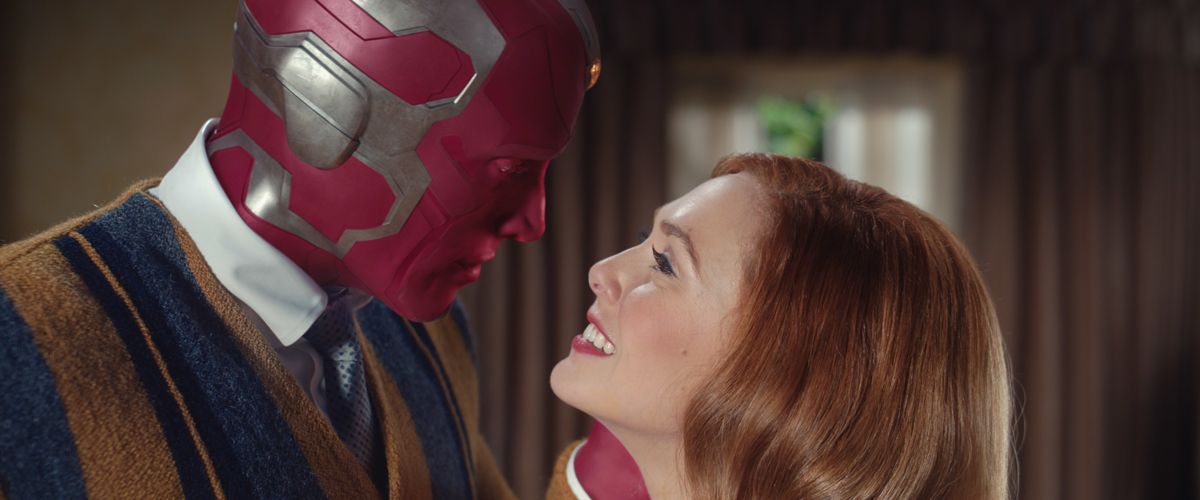 "I liked the Wonder Woman show when I was a kid just because I thought she was pretty but they didn't seem to be speaking directly to me so when I had an opportunity to get involved with [superheroes] and learn about the MCU mythology, there's no way that I could have turned down the opportunity to write for so many powerful female characters," shared Schaeffer.
"I love how sprawling the Marvel mythology is and that you can work on a property that is part of a larger tapestry. I'm interested in creating nuanced complex portrayals of women on screen and that's what I've gotten to do there. It's really been a gift."
Schaeffer was apprehensive to share about season two of WandaVision as one would expect, though we must point out, she did not deny that there would be a second season, but the writer says she would love the opportunity to make more movies and tv shows centring strong female Marvel characters.
"I cannot speak to any such season two, but I could watch about 10,000 movies about Okoye and the Wakanda guard," said Schaeffer. "I'm very interested in Valkyrie like what happened to her, her life, where she came from and who she is."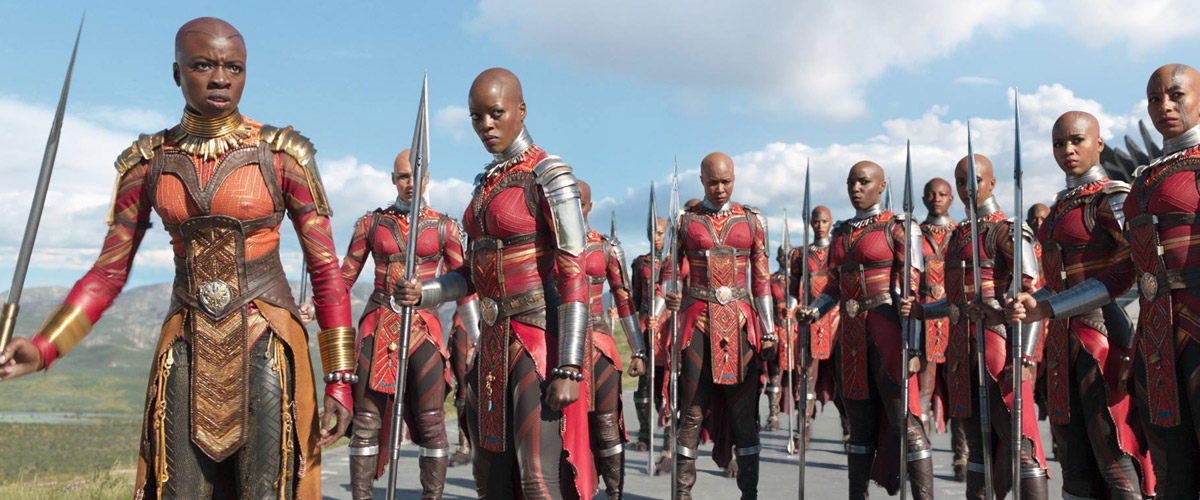 Okoye first appeared in Black Panther, Avengers: Infinity War and Avengers Endgame. She is a general of the Dora Milaje – otherwise known as the Wakandan guard – and is dedicated to protecting T'Challa from all danger. She is an expert at hand-to-hand combat, is a master of several martial arts and has a gifted mind. Okoye is one of the heroines that survived the snap and joined the rest of the heroes in their fight against Thanos.
Valkyrie, on the other hand, first made her live-action debut in Thor: Ragnarok fighting alongside Thor and returned back again in Avengers: Endgame to fight Thanos with the rest of the heroes.
As far as future appearances go, Valkyrie is due to be part of the upcoming Thor: Love and Thunder, whilst Okoye may be part of a new Wakanda TV series in the works at Disney+ that will venture into Wakanda. On top of that, Okoye is likely to be part of the 2022 Black Panther sequel too.
Whether Schaeffer is attached to any of these projects is unknown, but our spidey senses tell us that WandaVision will not be the last for the talented writer.
"I cannot wait for other shows to come out," said Schaeffer.
We feel the same, girl. We feel the same.
Catch an episode of WandaVision starring Elizabeth Olsen, Paul Bettany, Teyonah Parris and Kathryn Hahn on Disney+ every Friday.