Lovecraft Country star Jonathan Majors is joining in the Marvel Cinematic Universe! Majors has landed one of the lead roles in the third Ant-Man movie alongside Paul Rudd and Evangeline Lily. According to Deadline, the star has been tapped to play the super-villain Kang the Conqueror.
Majors' appointment as Kang is yet another winning streak for the actor. Just this summer alone, the actor has a number of accomplishments on the film and TV front.
Earlier in the Summer, Majors starred in Spike Lee's Da 5 Bloods and played a lead role in Misha Green, Jordan Peele and J.J. Abrams' latest HBO series Lovecraft Country. The series broke digital records for the network, leading to a number of VR events that was live-streamed to fans all over the world.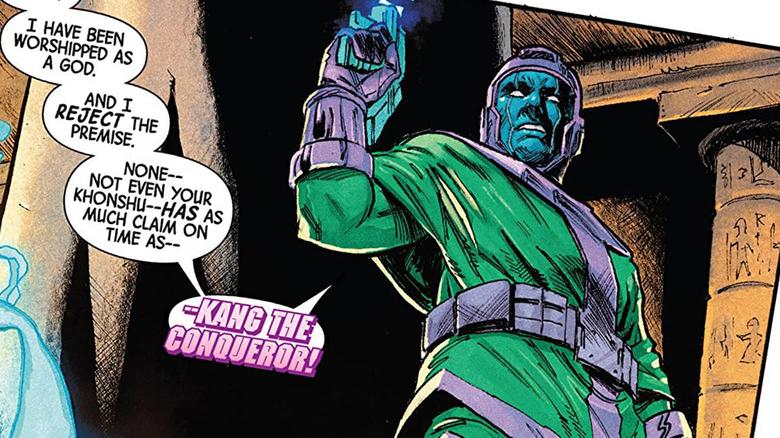 In the MCU, Kang is a time-travelling villain who often goes toe-to-toe the Fantastic Four, Spider-Man, Thor and more (and more often than not, usually a combination of the above). With Avengers: Endgame dealing greatly with the subject of time-travel, Kang's inclusion is only natural, and may have a similar Thanos-sized impact across the MCU timeline and storyline.
However, like many new characters in the MCU, Majors' Kang could see a twist in with how he is featured in future films. As of now, he is likely to be one of the main villains in the next Ant-Man instalment.
With Ant-Man 3 still early into development with no signs of a release date yet, it will be a while until we learn concrete details about how Majors' Kang the Conqueror will be used.