HBO is taking the Lovecraft Country experience to a whole new world. Literally.
In a series of VR events titled Sanctum, the streaming platform selected 100 participants around the world to experience three events consisting of immersive theatre, escape rooms, art installations, puzzles and a live concert via VRChat. We were one of the lucky ones.
In the first event, The Garden of Eden, travellers wandered through an interactive garden, found hidden pathways, walked into portals and jumped off buildings and was transported into immersive spaces crafted by artists Adeyemi Adegbesan, David Alabo and Devan Shimoyama.
Let us take you on the journey.
Entering The Garden of Eden
Travellers first gathered in the Sanctum room filled with artefacts such as a mirror that gives you tentacles like a true spawn of the iconic Elder God Cthulhu, and an old book detailing the history of slavery in America.
After toying around, we had to perform a ritual that consists of everyone standing on a circular pedestal around the Orrery and activate the celestial planets at the same time. This was the very same orrery present in Episode 4 of the series. Once the ritual is complete, a portal opens and allows the participants to finally head into The Garden of Eden.
---
The Garden of Eden
In The Garden of Eden, travellers could roam around and take in the breathtaking views of the magical garden. Glowing petals swirl in the air and the flowers glow in unison. A voice comes through the flowers, reading a poem on Blackness and Black History. At the end of the spoken word performance, three new portals are unlocked. The portals, when entered, allows participants to view art installations by Black visual artists Adeyemi Adegbesan, David Alabo and Devan Shimoyama.
Adeyemi Adegbesan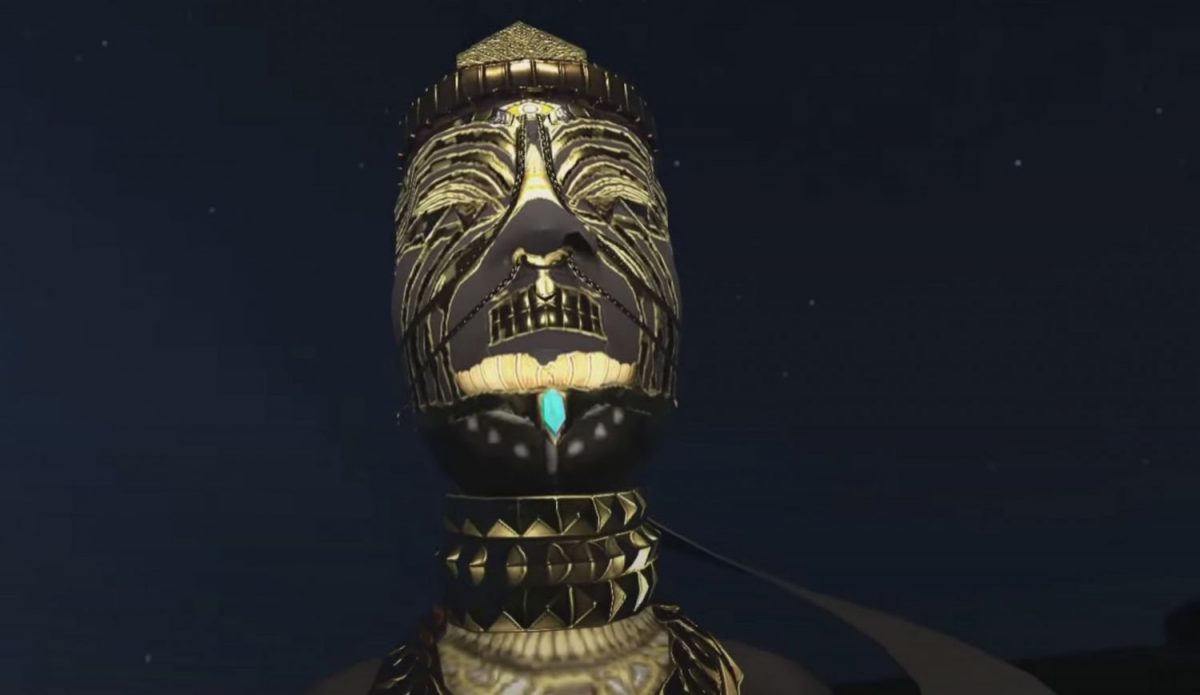 Adegbesan is a multidisciplinary digital artist working with pan-African and Afro-futurist themes. In his portal, lays a giant monument of the Deity Orisha, a goddess of storms death and rebirth in Yoruba religion. Decorated in gold, the powerful monument embodies Black history, future and culture. Climb up her shoulder and behind her eyes, you'll see a message: "You are your ancestor's dream."
David Alabo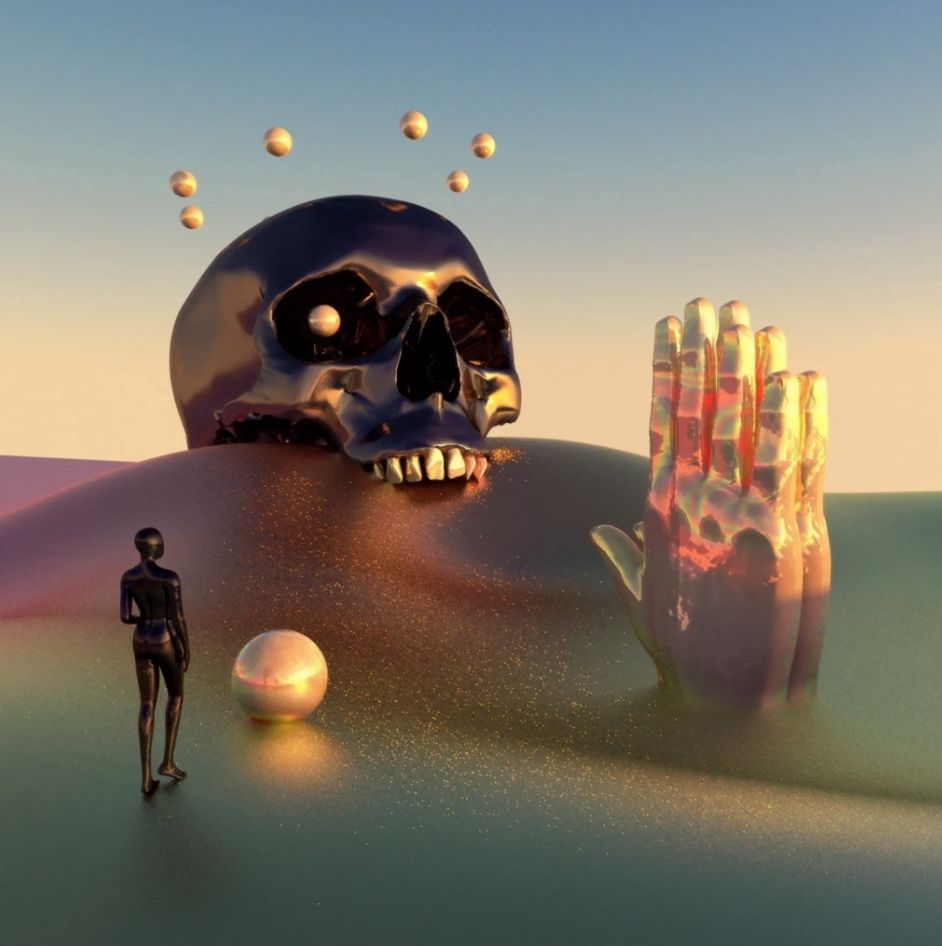 Titled Divine Opulence 2019 the Ghanaian-Moroccan artist tells Afro-futurist stories in ways that are strange and surreal.
In his installation, a skull sits at the top of a purple hill, a humanoid looks upon it as pearls circle around the skull. Two hands protrudes out of the sand.
David Alabo, Devan Shimoyama and Adeyemi Adegbesan, exploring a unique vision of Black beauty, power, and life.
Devan Shimoyama
Shimoyama depicts of the black queer male body in his installation.
The artist uses glitter and sequins to portray the issues Black queer men have with masculinity, and the Black community's construction of it. His artworks Sensitive and Roses are Falling are digitalised and are made interactive for the VR event.
The cut out eyes in Sensitive blink and those who look at it, and the roses in Roses are Falling falls down from the sky as the person reads.
---
After all the installations have been viewed, participants are free to explore the world and leave as and when they wish. In all, the first event of Sanctum titled The Garden of Eden is an interactive art exhibition that invests in creative Black voices within the realms of horror, sci-fi and fantasy.
If you have an Occulus headset or any HTC VR headset, you can experience Lovecraft Country: Sanctum like us too. Keep your eyes on Lovecraftsanctum.com for updates and a chance to join future events too.
Watch the remaining livestreams:
Event #2: An American Dream
Thursday, September 24 10:00 PM ET/ 7:00 PM PT
Friday, September 25 10 AM SGT
Event #3: Music of the Cosmos
Monday, October 19 10:00 PM ET/ 7:00 PM PT
Tuesday, October 20 10 AM SGT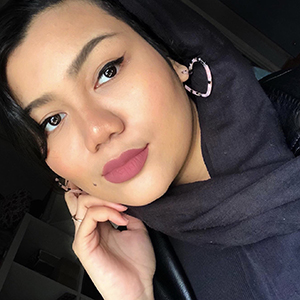 Don't judge a book by its cover, for behind all this makeup, is a geek just like you. To simply put it, superheroes, Star Wars, Harry Potter and all things gore and creepy makes this girly girl swoon.
---

Drop a Facebook comment below!
---