This review is based on the first 5 episodes of Lovecraft Country.
Buckle up, kids! It's time for a history lesson with monsters, witches and scary things in broad daylight. Set in Jim Crow America in the 1950s, Lovecraft Country, is a stunning horror adapted from Matt Ruff's novel of the same name. Produced by Get Out's Jordan Peele, the 10-episode series is a mash of cosmic horror and the terrors of White America, though really, only one is more terrifying. This is highly expected of the Academy Award director, whose previous works include Us and The Twilight Zone.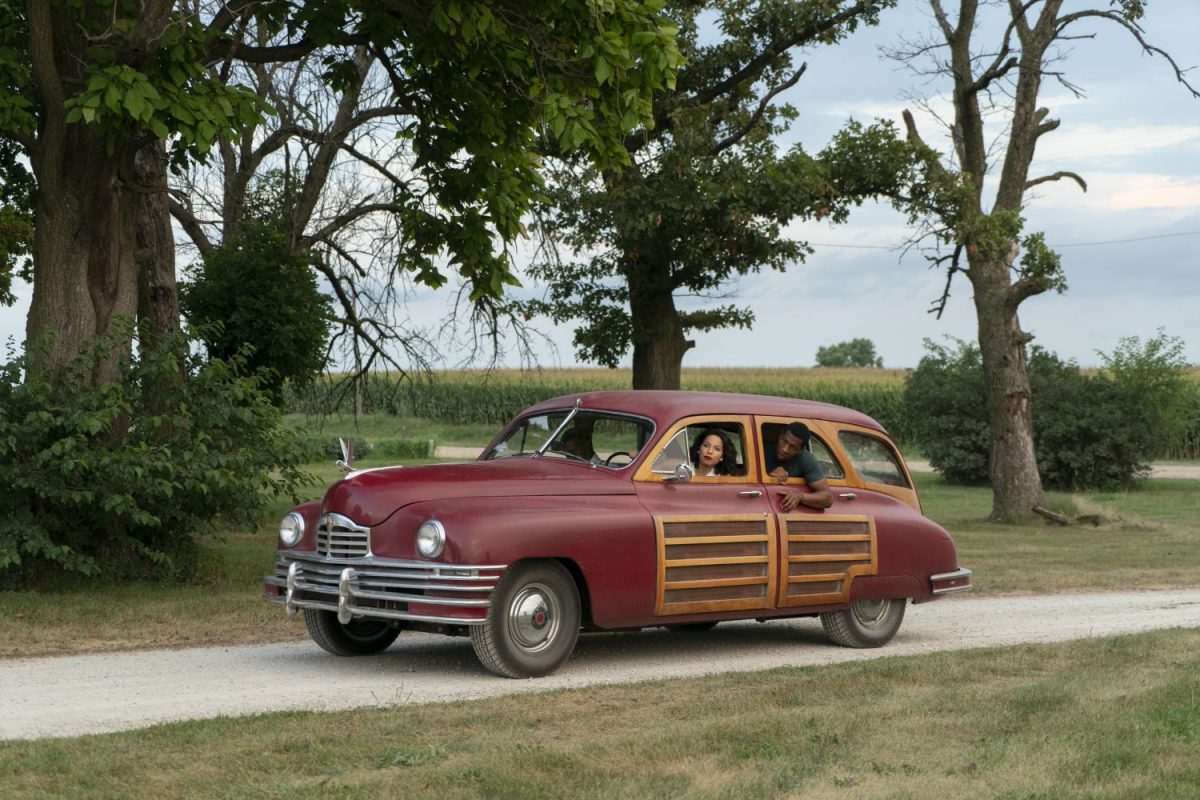 Lovecraft Country follows bibliophile and African American U.S. soldier Atticus Freeman (Jonathan Majors) who embarks on a road trip with his highschool friend Letitica 'Leti' Lewis (Jurnee Smolett, Birds of Prey) and his uncle George (Courtney B. Vance) in a search for Atticus' missing father Montrose (Michael Kenneth Williams). This is not about finding the father who abandoned you, as the soldier believes that the abduction has to do with a supernatural ancestry that his father has shielded from him.
Inspired greatly by the works of writer H.P. Lovecraft, Lovecraft Country starts with the racist writer's biggest and most famed creations – Cthulhu. The octopus-looking entity living in the depths of the Pacific Ocean makes a rather shocking appearance in the first episode, setting the tone of the entire show – you won't see what horrors are coming. And this is where Lovecraft Country scores its biggest plus and minus points.
Every episode seems to have the same formula. It starts out slow by depicting the characters getting about their everyday lives before the action starts 20 minutes into the 1 hour episode. For those who come with the expectation of being bombarded with visuals of ghosts and ugly creatures, the wait to get to the "good parts" can be very off-putting. But this show is a Peele classic and any fan of the director can appreciate this formula because what others may deem the lull portion of the episode, is the director's commentary and explicit depiction of life for Black Americans at the time.
Uncle George hopped on the road trip to write his 'Green Book' – a safe travel guide for African Americans – because at the time, black folks were being lynched and harassed by the KKK for even leaving their houses or 'The Southside'. Leti was an activist with a very colourful record of disobeying the law, though her actions were retaliations to the discrimination and racism she faced, like the inability to move into a house in a different neighbourhood or being rejected service in a restaurant. As a hot headed woman herself, Leti will not stand still when white folks refer to the gang as animals, taunt them for the colour of their skin or disrespect them – oftentimes leading to her facing straight into the end of a barrel of a police officer's shotgun. It's infuriating considering that the act of having hands behind your back, knees on the ground is a horrific scene seen not just in 1950s America, but common in America today.
Hence, the showcasing of 'Sundown Towns', racial segregation and violence enacted by law enforcements and civilains alike is just as and sometimes even more intense than the creatures in the dark because the biggest monsters in the show, are the ones with two legs, strutting around in broad daylight.
And what is racist America if there isn't a 'Karen' playing into white fear. Played by Australian supermodel Abbey Lee Kershaw, Christina Braithwhite is a recurring character with a hidden agenda. Fused with magical powers and immortality, Braithwaite toys around with the gang – appearing as a friend and then tries to kill them. She is seen offering help to the Black folks around her and yet subjects them to danger, threats and micro-aggression. And most bluntly of all, pushes a white feminism agenda fighting against the oppression of women under the power of males, yet does not see Black women as equal beings with agency.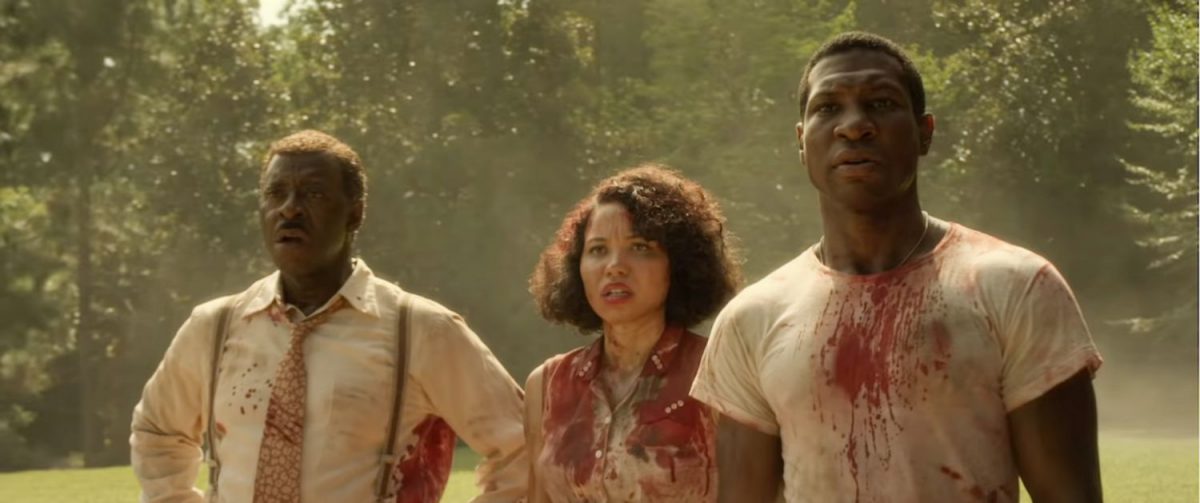 Though she is the epitome of a 'Karen' – and everyone knows a 'Karen' – Braithwaite as a witch and powerful being is often neglected, disallowing the viewers to see what she can really do with her witchcraft. Lovecraft Country is a fantastic commentary on race, but we need not forget that this show is a sci-fi horror too.
That said, Peele knows how to make your heart quicken and how to make you feel uncomfortable. Dubbed as the new master of suspense, the horror auteur sets viewers up just enough to know that things are going to go wrong and then shocks you to your core with visuals of violence, blood dripping, limbs-tearing and the weirdest shit you've ever seen.
While using sound to assentuate a scene is never new, the show at times infuses scene with unique audio of famous black spoken poets shedding truth on their traumas, such as Ntozake Shange's For Coloured Girls Who Have Considered Suicide for example. They appear as background music to fight scenes or when something supernatural is happening, and it's a cue to have yourself an overwhelming experience.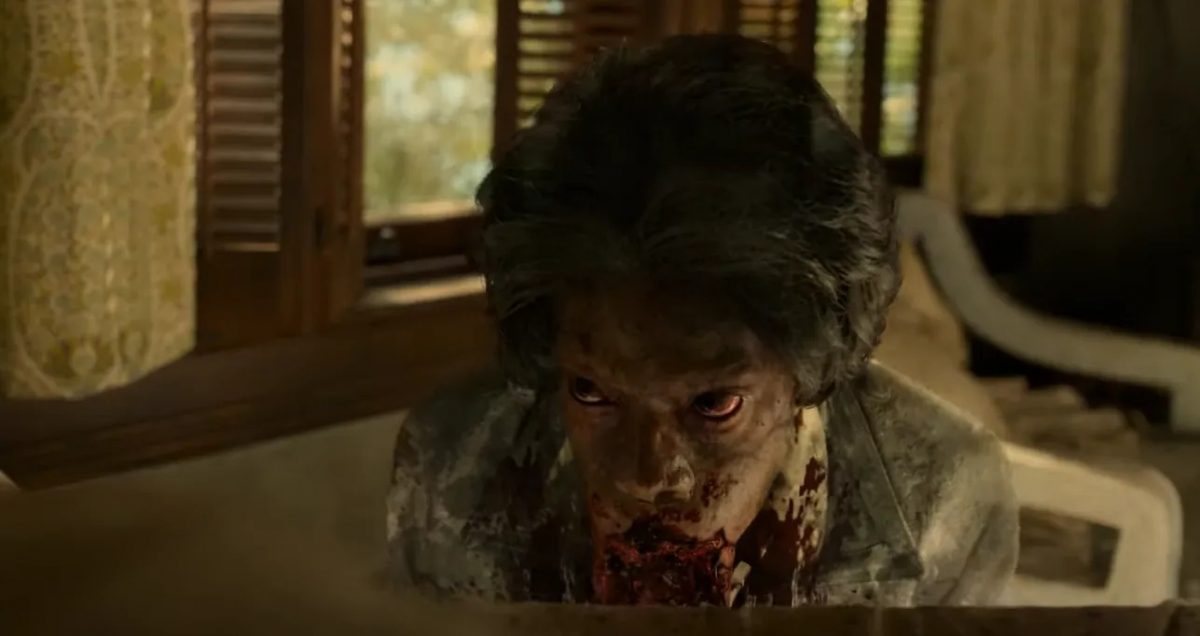 Beware that an episode of Lovecraft Country is emotionally and mentally tolling. From the topics discussed, to the horrors on screen and the exhaustion you feel from watching it, it most likely won't be the type of show you'd binge watch on a Sunday afternoon. We've tried that, we won't recommend it. And with Peele as a filmmaker reinventing horror to push against what we already know as ghouls and ghosts, viewers might find themselves still trying to process the social commentary way after the screaming subsides.
That is not to say that this show isn't worth binging if you have the mental capacity to do so. Peele's go-to style of showing things up close, focusing on facial expressions and minor details, only means that when he pans out, it's a fun game of trying to catch little clues and eggs that you'll miss if you aren't observant. With an adventurous storyline that aims to uncover a big hidden secret, it is definitely a show you will want to come back to and find out what's next. New creatures and supernatural entities introduced in every episode is also something viewers can look forward to each time. Peele as a comedian himself also ensures that humour is deployed to release some tension when things get too unsettled and to make the show easier to watch and endurable.
Lovecraft Country is not your stereotypical horror sci-fi as it is doused with social commentary but it still takes the cake for being a spectacle of H.P. Lovecraft's most hideous monsters and delivers only the best of gore. Taking after the likes of The Twilight Zone and The X-Files, fans of such can expect a similar vibe when approaching supernatural entities and mythos.
GEEK REVIEW SCORE
Summary
Gore, horror, and monsters in broad daylight – Lovecraft Country takes you on a trip through Jim Crow America and into the dark world of supernatural entities and secrets.
Story -

8/10

Direction -

9.5/10

Characterisation -

8/10

Geek Satisfaction -

9/10