Video game remakes have become increasingly popular in recent years as game developers and publishers seek to breathe new life into beloved classics from past generations. These remakes offer a chance for gamers to experience their favourite titles in a fresh new way, with updated graphics, mechanics, and even content.
Discover some of the best video game remakes to play in 2023, and learn what makes them special and why they're worth your time and attention. Whether you're a long-time fan or a newcomer to these classic titles, you won't want to miss out on these incredible remakes (arranged in alphabetical order).
---
1) Dead Space (2023)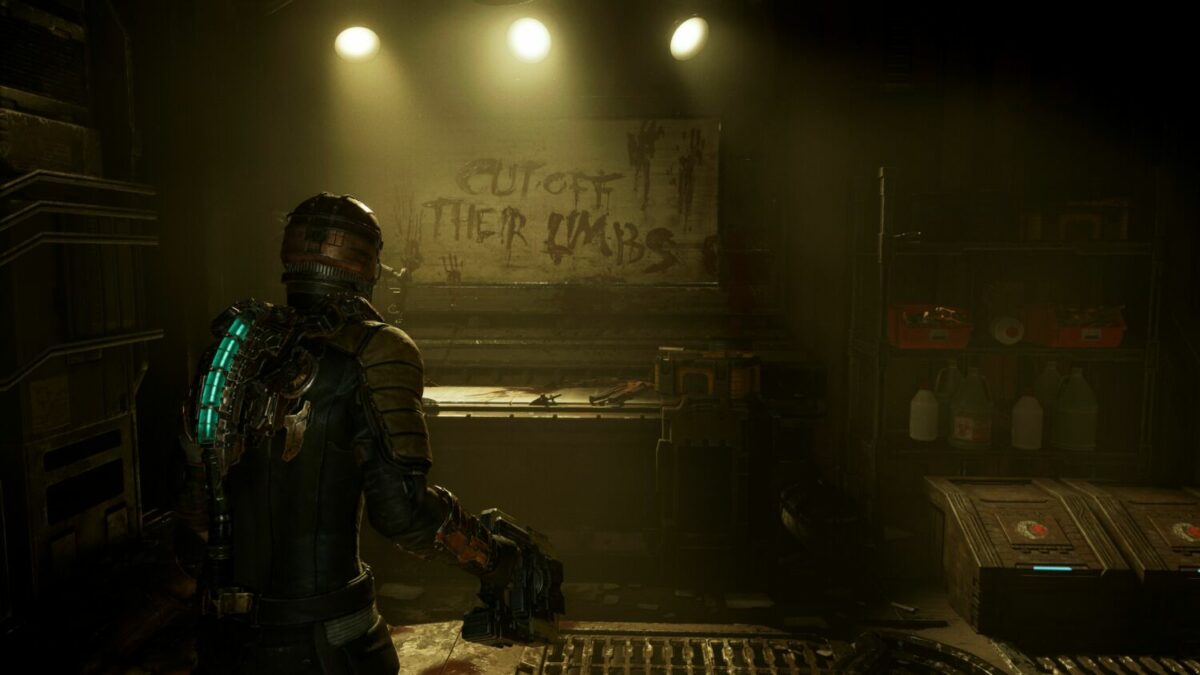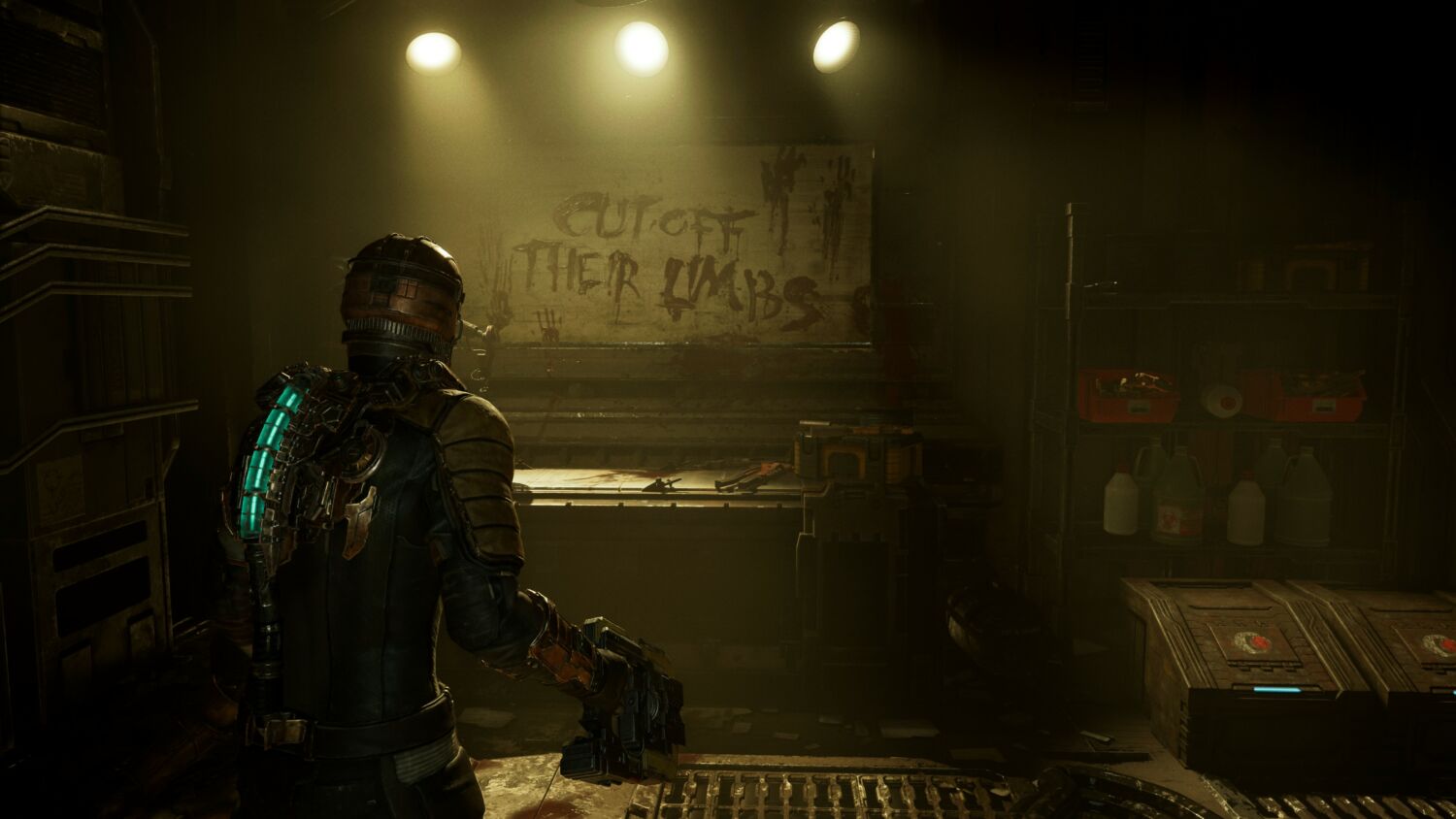 The 2023 remake of Dead Space breathes new life to a 15-year-old game, giving it a visually-stunning facelift that enhances the thrills and terror of the original. It also brings meaningful updates to weapons, characters and progression. For example, player character Isaac is no longer a silent protagonist — he speaks. This allows for more depth to his thoughts and his relationships with other characters.A number of quality-of-life changes and accessibility features have also been added to the remake, such as multiple colorblind modes and input options. For the horror-averse, there are even content warnings and an option to hide disturbing scenes.
2) Demon's Souls (2020)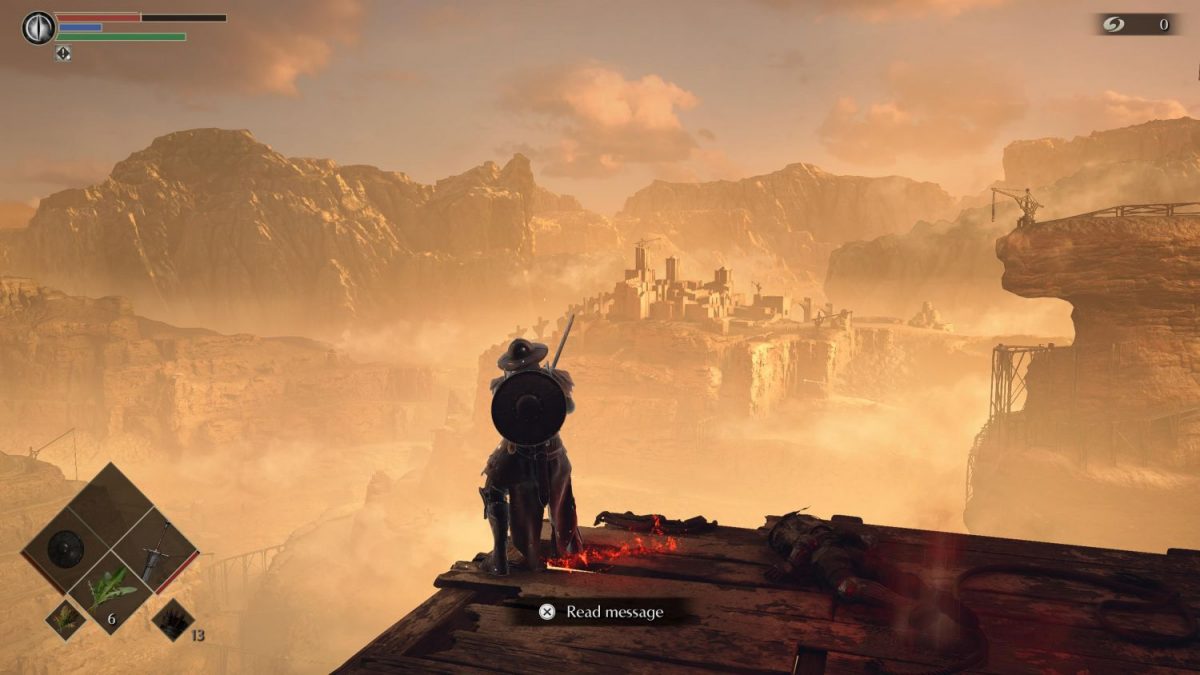 Given the popularity and success of Elden Ring and other Souls-like games, why not go back to the game that started it all? FromSoftware's 2009 title Demon's Souls received a remake in 2020 for the PS5, courtesy of developer Bluepoint Games.
The muddy textures and stilted animations of the original game have been given shiny new coats of paint. As a result, the remake's stark yet detailed lighting certainly lend a greater sense of dread and epicness that couldn't be achieved in 2009. What's more, annoyances like long load times and extensive backtracking have been mitigated to offer a smoother experience. Without a doubt, this is a modern classic that has been elevated to one of the best-looking games ever.
3) Final Fantasy VII Remake Intergrade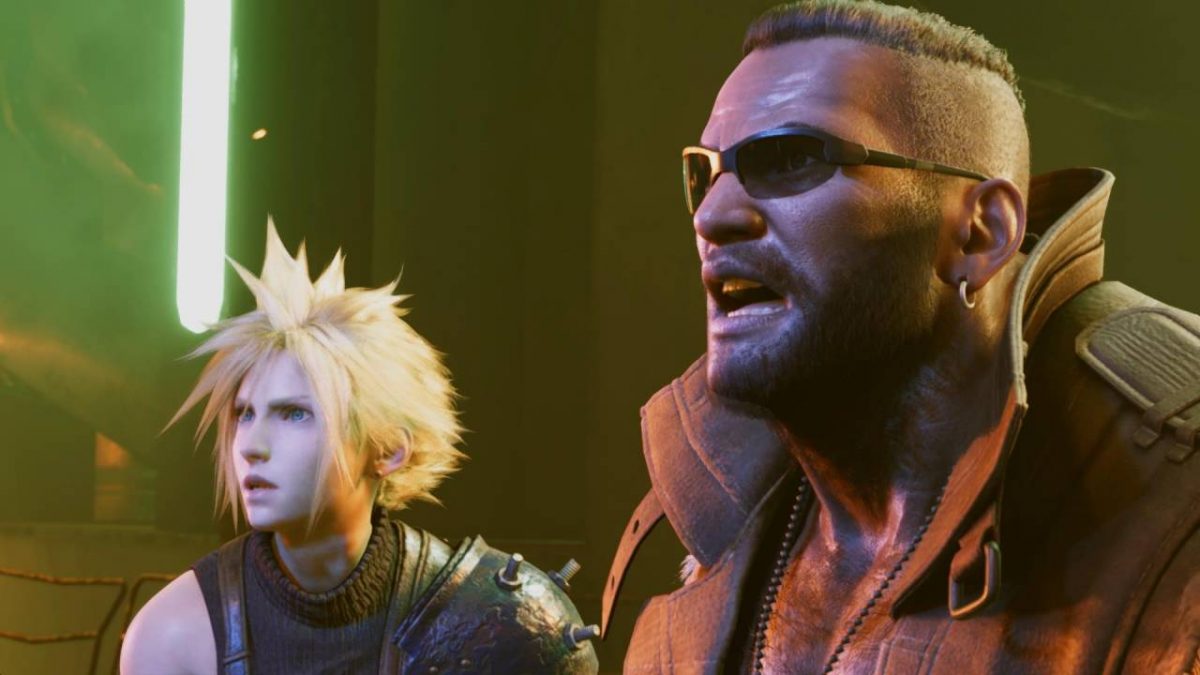 Final Fantasy VII Remake overhauls the original 1997 classic with redesigned character models and voice acting that embrace a more realistic style. The "Intergrade" edition takes it up a notch with further improved visuals and even shorter load times take that advantage of the PS5 and modern PCs. Given that the 1997 original remains one of the most popular and influential games of its time, this is a great way to revisit a classic and marvel at how it's meant to look and sound all along.
The remake also boasts a real-time action system that brings a different layer of strategy to the game's combat. Moreover, since this is only the first part in a planned trilogy of games remaking Final Fantasy VII, characters get more time to shine alongside a more fleshed-out world and story. These tweaks give even returning players something more substantial to sink their teeth into.
The second part of the Final Fantasy VII Remake trilogy, Final Fantasy VII Rebirth, is set for a late-2023 or early-2024 release.
4) Halo: The Master Chief Collection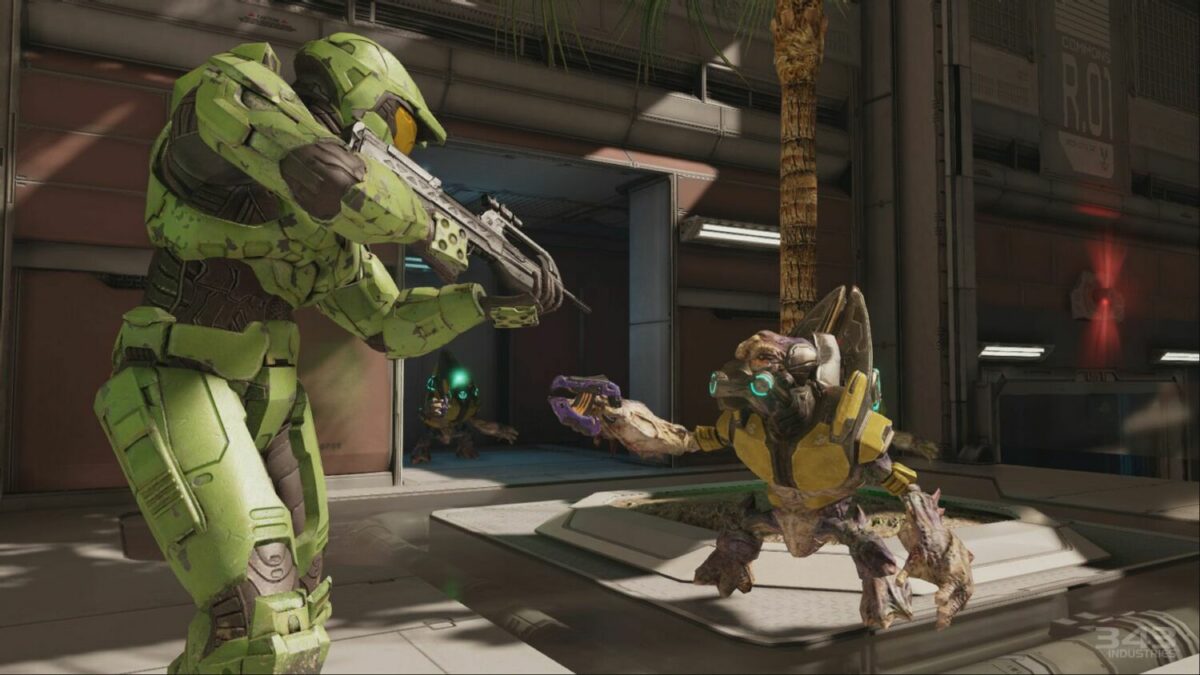 There's no better way to jump into Halo than The Master Chief Collection. This all-in-one package includes all the mainline Halo games up to Halo 4, making it a comprehensive experience for fans of the series.
Despite being a collection of different games, The Master Chief Collection has consistent gameplay mechanics across all titles. This enables players to seamlessly experience the entire Halo story arc, or jump from one game to another without having to re-learn different gameplay mechanics. Other improvements include updated visuals and sound design, alongside an updated user interface that is more intuitive and streamlined than the original games.
What's more, The Master Chief Collection features an integrated multiplayer experience that allows players to easily switch between different games and modes. This means that players can effortlessly find matches and play with friends, regardless of which Halo game they want to play.
5) Like a Dragon: Ishin!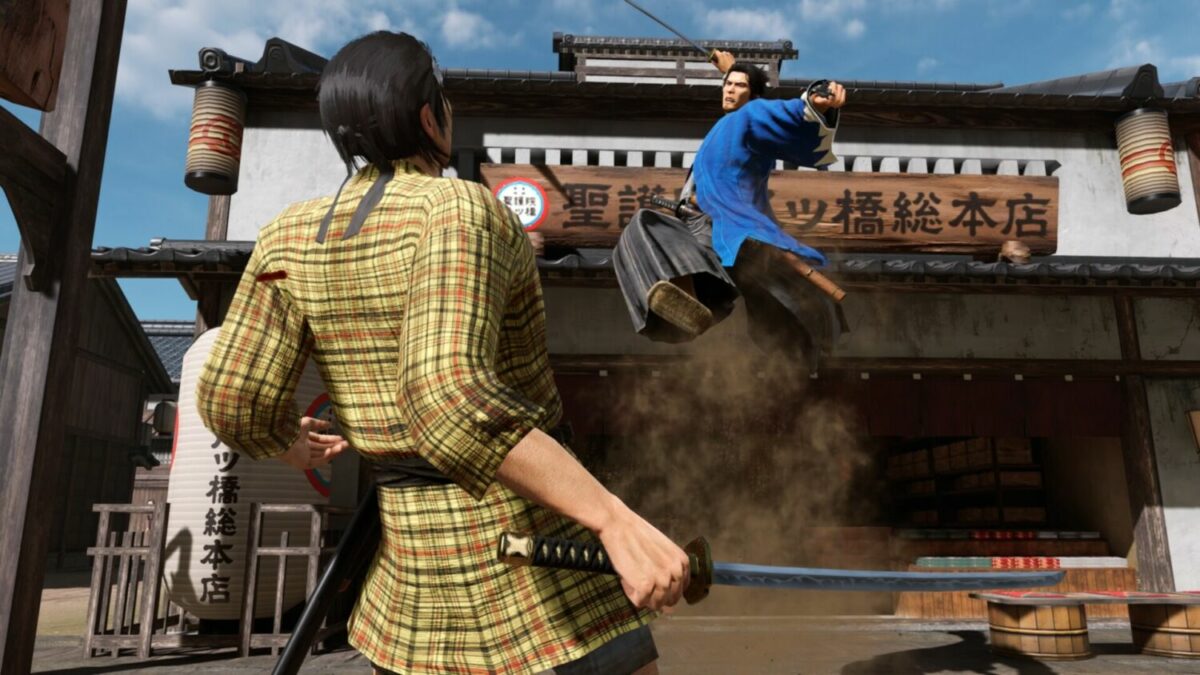 As a faithful remake of the original 2014 game, Like a Dragon: Ishin! is brimming with the trademark humour and hack-and-slash action of the Yakuza series. By leveraging the power of Unreal Engine 4 (as opposed to developer Ryu Ga Gotuku Studio's traditional proprietary Dragon Engine), the game looks better than ever, with sharp atmospheric lighting and realistic-looking bloodshed. The remake also offers an altered narrative, and sees the addition of new Sub-Stories, challenges and mini-games, to give fans some fresh gameplay elements to enjoy.
Most importantly, this is the first time the game has been made available outside of Japan, as the 2014 original was exclusive to the land of the rising sun. To cater to its more globalised audience, the remake includes a helpful in-game journal that serves to explain historical Japanese terminology on-the-fly. This makes Like a Dragon: Ishin! more accessible than any Yakuza game before it, as players will not require any knowledge of Japanese culture to enjoy its absurd antics and compelling story.
6) Ratchet & Clank (2016)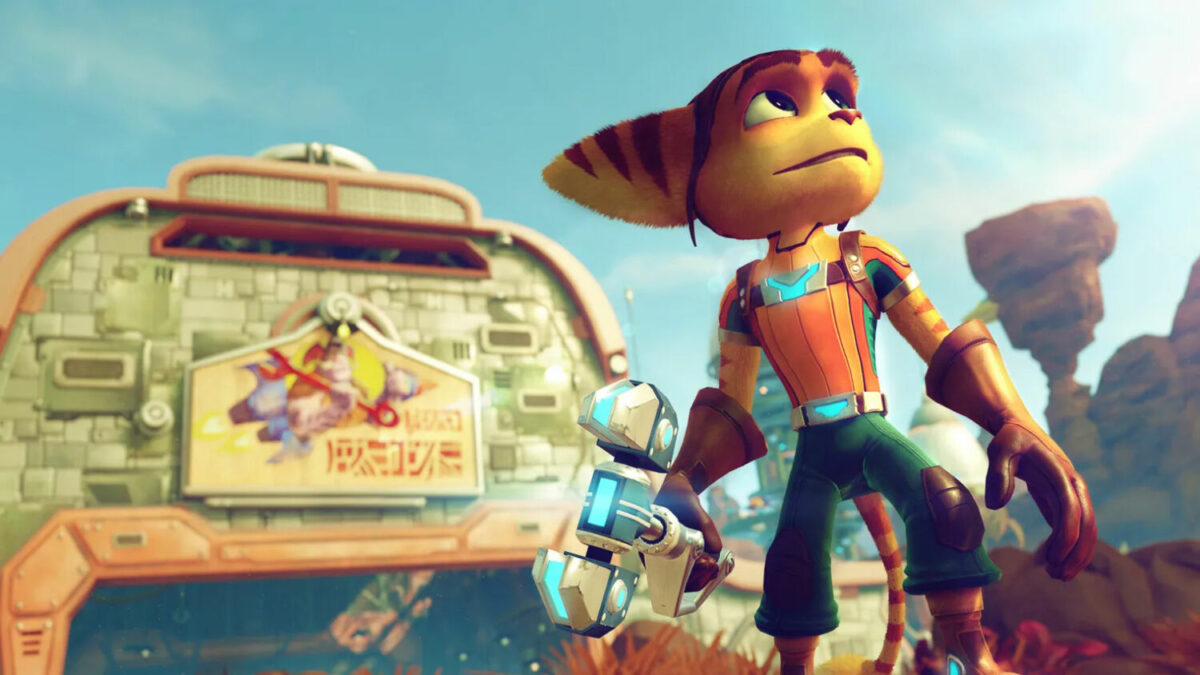 Developer Insomniac Games calls the 2016 Ratchet & Clank remake a chance to create "what we imagined when we started was a curated first Ratchet experience." By reimagining the original 2002 title and remixing it with elements from subsequent sequels in the franchise, the 2016 edition of Ratchet & Clank offers a strong jumping on point for both new and old fans of the series.
In fact, the remake adds new planets to explore, new weapons, new gameplay sections, a new weapon upgrading system, refreshed shooting mechanics, and more. Exploring the various setpieces is made even more impressive with the updated graphics. The level of detail in the characters and environments brings the game even closer to feeling like a modern Pixar movie that you can play.
7) The Last of Us Part I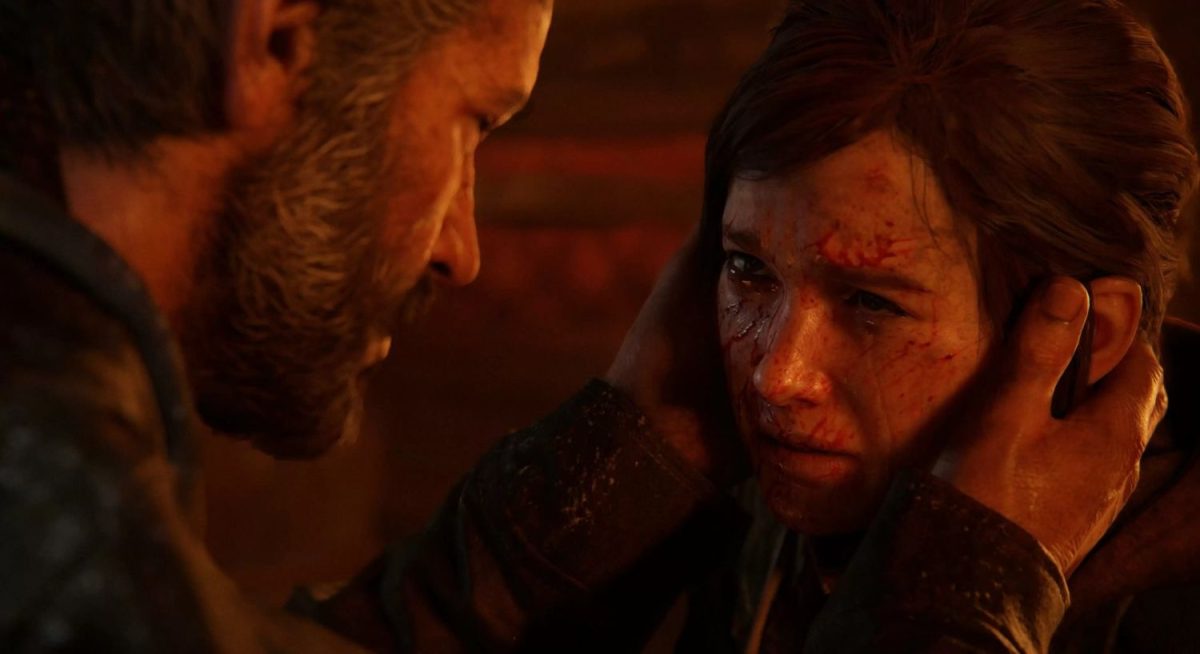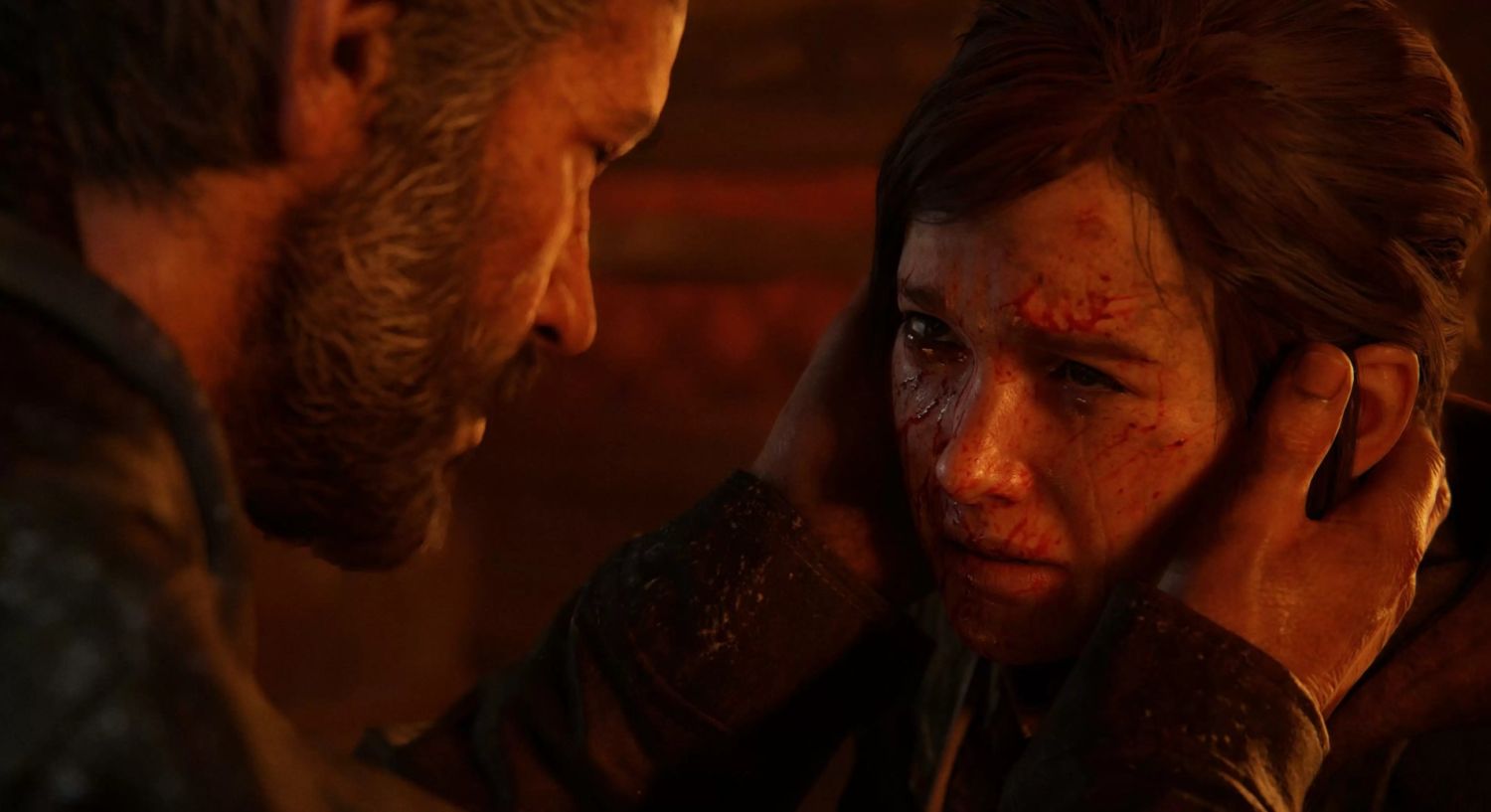 Still riding the high from HBO's The Last of Us? If you've never played the original game, or if you'd like to revisit the franchise, The Last of Us Part I is the best way to do it. Released in late-2022, this is a PS5 remake of the original game from 2013. That said, it does also include the expansion to the original game — The Last of Us: Left Behind. Not only do the updated visuals look gorgeous, The Last of Us Part I also features a revised gameplay experience and a wide array of accessibility options.
For example, shooting a shotgun or drawing a bowstring as Joel or Ellie feels much more immersive thanks to the haptic feedback and adaptive triggers of the DualSense controller. And difficulty modes can be customised to change enemy resilience, stealth efficacy, and resource availability, to suit each individual player's play style.
The PC version of The Last of Us Part I drops on 28 March 2023.
8) Tony Hawk's Pro Skater 1 + 2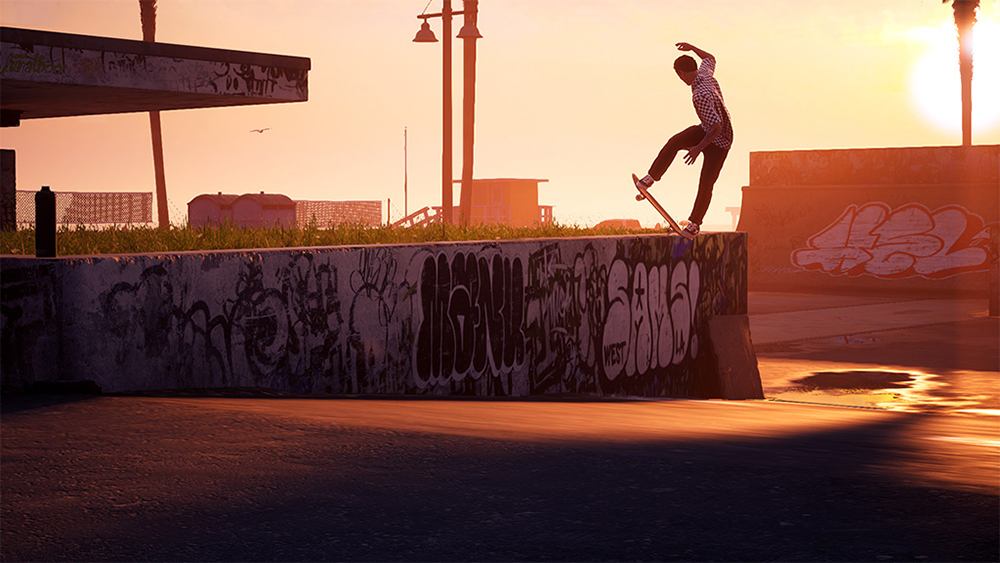 Tony Hawk's Pro Skater 1 + 2 is such an effective remake that it has the ability to transport older players back to their youth. The game's selection of classic songs alone is enough to trigger waves of nostalgia. However, where the remake really shines is the way it sharply recaptures the intuitive feeling of playing the original games, including the controls and combo systems. Yet, this package also elevates the experience by throwing in tricks introduced in later games in the franchise, such as reverts, spine transfers, and wall plants.
With a simple button press, players can also toggle between the photo-realistic visuals of the remake and the retro graphics of the original titles. This provides the choice of immersing oneself in a pro skater's fantasy of landing sick tricks in cool locations (like an aircraft hanger), or reveling in the simple joy of what video games used to look like in days of yore.
9) Resident Evil 2 (2019)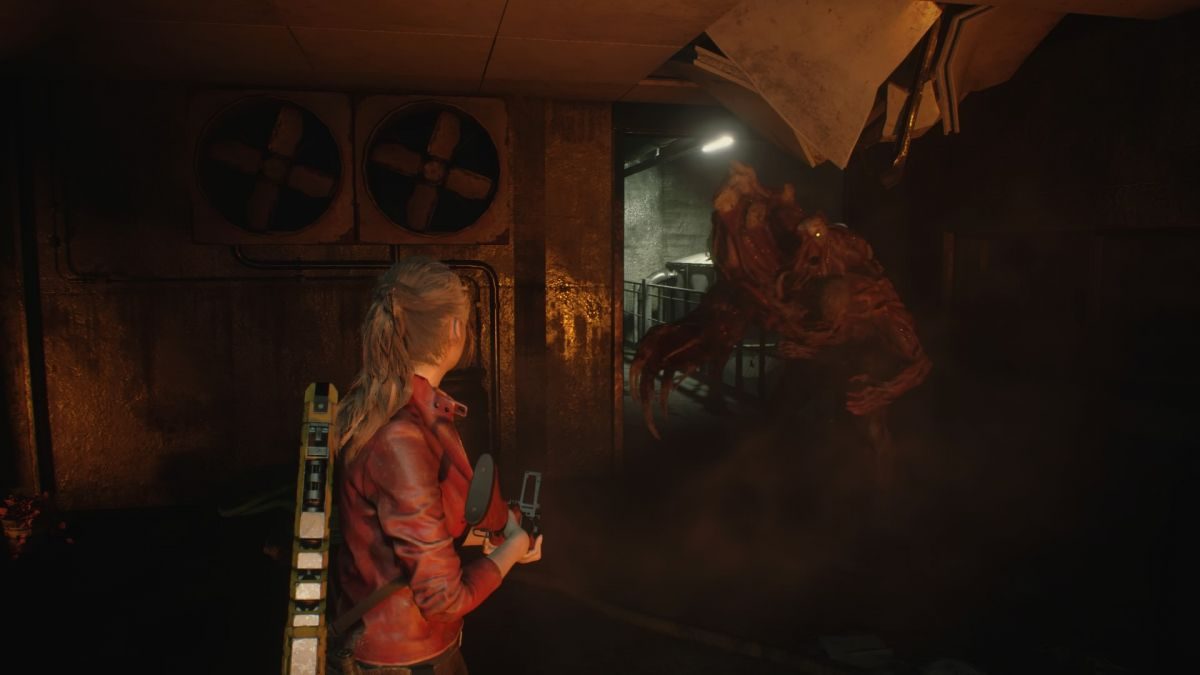 Perhaps the biggest compliment one can give to the 2019 remake of Resident Evil 2 is that, if you have never even heard of the Resident Evil franchise until today, this looks and feels like an incredible, contemporary video game. You don't need to have played the first Resident Evil or know any backstory about the characters or events. Resident Evil 2 (2019) swiftly drops you into the thick of the action and trusts you to figure things out.
The slick, updated visuals raise the game's tense, horror atmosphere. This is complemented by revamped controls and useful assists that make the game feel modern and smooth to play. Camera angles have been improved, and tank controls have been removed in favour of third-person 3D-action gameplay.
What's more, new enemies and story content make the gameplay much more engaging, while remaining faithful in tone to its source material. Plus, there's a high degree of replayability, with different difficulty modes, that allows players get to experience a deeper and more complex story that provides more context and background information on the game's world.
10) Resident Evil 4 (2023)
After updating the first three games in the Resident Evil catalogue with thoughtful remakes, Capcom is at it again with one of the most successful entries in the series. Although Resident Evil 4 has seen many ports throughout its 18-year lifespan, the newly-released remake aims to do for the game what Capcom did for Resident Evil 2.
While Resident Evil 4 is an action game at its core, the remake leans more towards its horror roots, amped up by its upgraded visual details. Several frustrating aspects of the original game have also been changed or eliminated.
For example, Ashley, the NPC that you're tasked with safeguarding throughout most of the game, requires far less babysitting and health management. This is a huge step up, since her easy demise in the original game was the reason for much frustration and restarts at checkpoints. Also, players no longer have to anticipate sudden strings of quick-time event prompts to stay alive. Meanwhile, the inclusion of parries and stealth takedowns enriches the game's action-heavy sequences. And the addition of auto-save improves on the original's limited save features. These, along with a whole host of other quality-of-life changes, make overcoming the game's challenges feel rewarding instead of agonising.
---
Bonus: More Video Game Remakes On The Way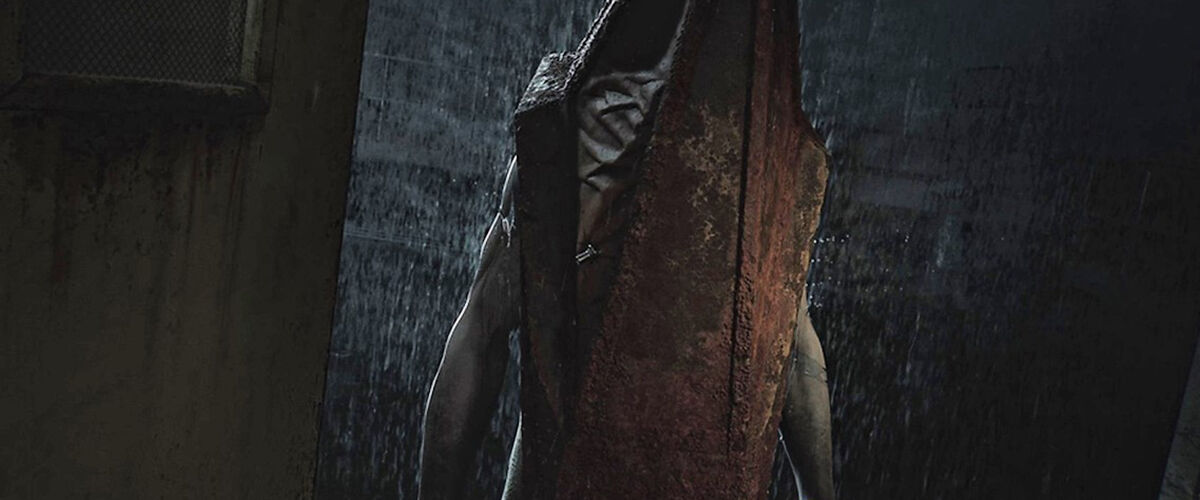 The remake boom is still in full swing, with many more video game remakes on the horizon. After long delays, Advance Wars 1+2: Re-Boot Camp is primed to release on 20 April 2023. There's also a Lollipop Chainsaw remake set for this year.
Further out, there's also a Dragon Quest III HD-2D Remake coming, and remakes planned for other classics like Silent Hill 2, Star Wars: Knights of the Old Republic, and The Witcher.