Like a Dragon: Ishin! is shaping up to be a faithful remake of the original 2014 game, but that doesn't mean it looks to replicate the same experience wholesale. In the lead-up to its release on 22 February 2023, SEGA has revealed some fresh gameplay elements that fans can expect, including new Sub-Stories, challenges, and mini-games.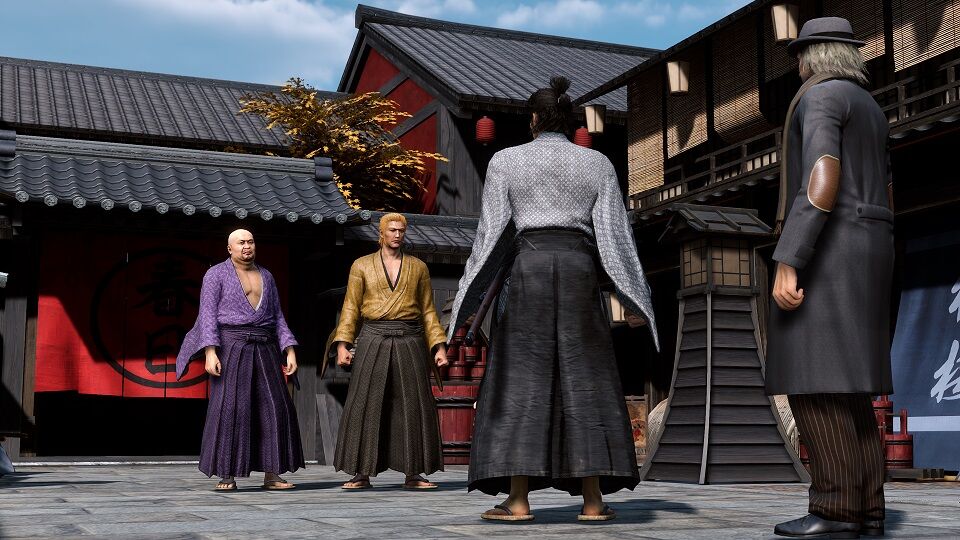 The first sees the addition of 'The Captain and the Curious' and 'The Spitfire Town Protector', both of which allow players to become acquainted with various townspeople, and feature some returning faces. 'The Captain and the Curious', for instance, brings back the likes of Shinji, Kanda, and Shindo, as well as a special guest appearance from Yakuza 0: Bacchus, the Brawl-style fighter from the latter game.
As part of this Sub-Story, players will have to collect memoirs – accounts describing the history and people of the Bakumatsu era – that are scattered all over town. Finding and handing them over to Satow triggers an exchange in opinions and in-game discussions on cultural differences between the pair.
'The Spitfire Town Protector', meanwhile, stars Yae. The character, otherwise known as Miss Tatsu the Debt Collector, first appeared in Yakuza 0 as a fighting mentor for Kazuma Kiryu, and will join forces with protagonist Sakamoto Ryoma in Like a Dragon: Ishin!.
It's not all hard work, however. The spin-off has also packed in a handful of Bakumatsu-era recreational activities like Buyo Dancing and Courtesan Games, as well as a karaoke rhythm mini-game that takes after the one in theYakuza series. Players will have to press the corresponding buttons to the beat of the music, and get to enjoy two new song additions: "Ichizu Samurai (Truehearted Samurai)" and a Bakumatsu-era arrangement of fan-favourite track "Baka Mitai (I've Been a Fool)".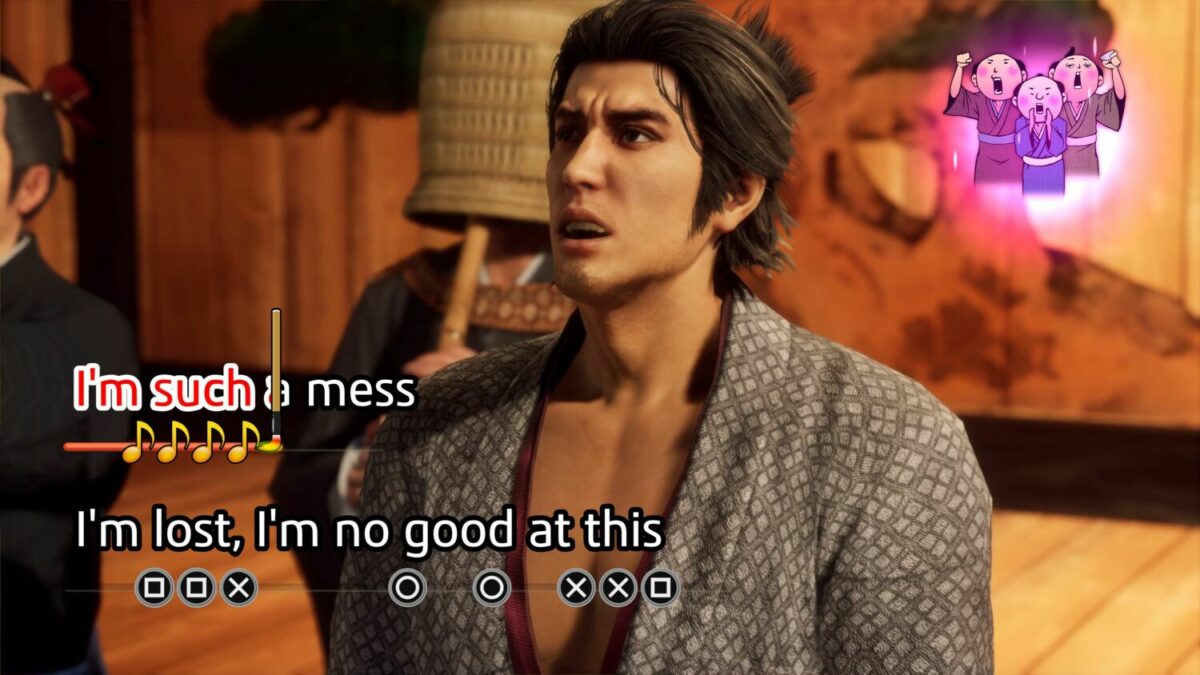 Continuing in this vein of Yakuza callbacks, the Another Life mechanic sees Ryoma living with Haruka, a familiar face from the series, in his second home. You'll be able to earn money by gathering and trading vegetables and fish, raise the stray animals encountered in town, and interact with Haruka, which increases her Trust. Slice of Life scenes occur at certain Trust levels, and unlocking them all will build their relationship up to a strong parent-child-like bond.
Rounding off the list is a set of enhanced photo functions that include over 200 types of stamps, more than 40 different colour filters, and a range of expressions and poses. With the additions of both new narrative and non-combat elements, Like a Dragon: Ishin! should make for a warm homecoming for fans when it releases on 22 February.