The gaming market offers lots of choices, but it's easy for indie titles and works from small developers to get lost amidst the sea of variety. Xbox, seeking to promote accessible gaming for all, offers a platform for developers to self-publish their creations through the [email protected] programme, which continues to find popularity all over the world, including in the Southeast Asia territories.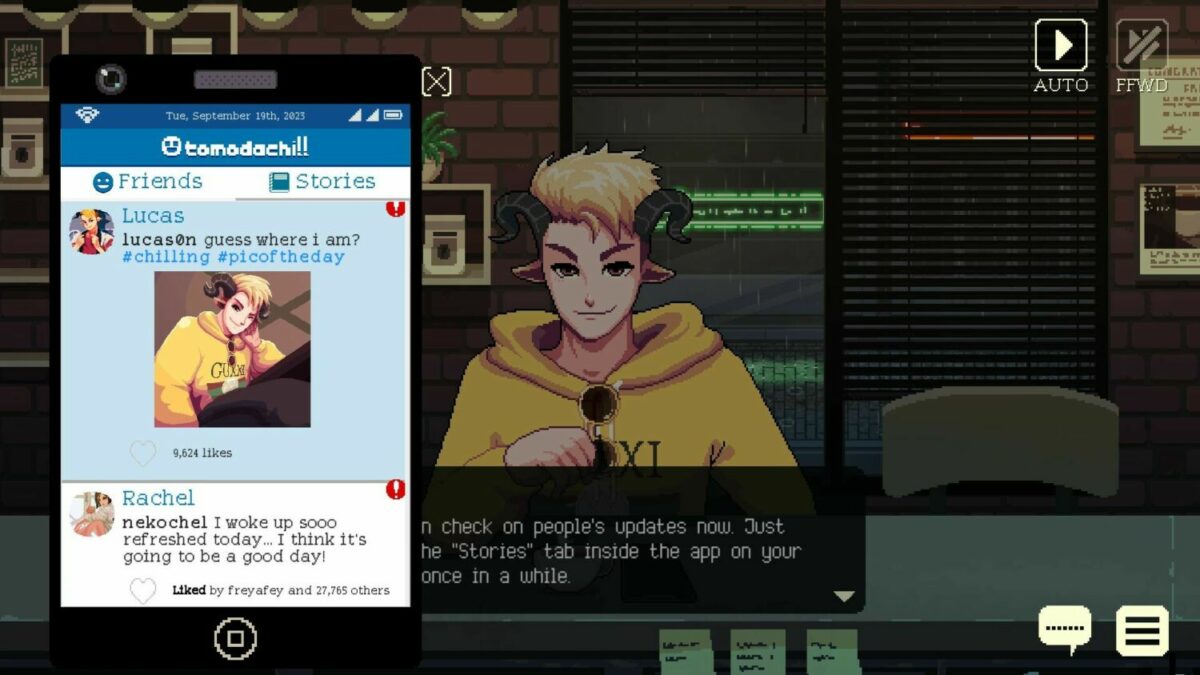 As the company celebrates its first-year anniversary of PC Game Pass in the region, this push into a small, but growing landscape will only gain more momentum with time. The sequel to Toge Productions' Coffee Talk is the latest regional addition to the 2023 list, with four other upcoming titles also slated to make their debut this year, though not on PC Game Pass. Nonetheless, it'd be good to keep your eyes peeled for these names:
Paper Ghost Stories, Third Eye Open (Cellar Vault Games)
Kabaret (Persona Theory Games)
GigaBash (Passion Republic Games)
Troublemaker (Gamecom Team)
Here's a quick overview of them, including Coffee Talk Episode 2.
---
Coffee Talk Episode 2
Hailing from Indonesia, Coffee Talk Episode 2 is the sequel to the well-received indie gem Coffee Talk. The second episode of the coffee brewing and heart-to-heart talking simulator promises more quirky characters, lo-fi chillhop beats, latte art recipes, modern pop culture references, and fuzzy, feel-good vibes.
Toge Productions' latest is coming to Steam, GOG, Epic Games Store, Nintendo Switch, Xbox One, Xbox Series X|S, and PlayStation 4 and 5 on 20 April 2023. Xbox Game Pass subscribers will be able to pre-install the game on the platform of the choice starting today.
Paper Ghost Stories, Third Eye Open
Paper Ghost Stories: Third Eye Open, the next installment of the anthology of creepy tales inspired by Malaysian and Chinese myths and culture, is ready to deliver more spooks. Featuring the same papercraft, hand-drawn aesthetics and puzzle-solving mechanics, the sequel to Paper Ghost Stories: 7PM follows Ting, a young Chinese-Malaysian girl who unknowingly breaches the spirit world, as she tries to come to terms with the power inside her.
The game is launching in 2023 for PS4, PS5, Xbox Series X|S, Xbox One, Nintendo Switch, and PC via Steam.
Kabaret
Kabaret brings a dark fantasy twist to Southeast Asian folklore, with a story that unfolds through the eyes of Jebat, a cursed boy who is uprooted from his small town to a mystical, violent, and unforgiving monster realm. Persona Theory Games, celebrating its Malaysian identity, has incorporated some real-world influences into the game, taking the form of Penang Town and traditional childhood games.
The adventure title will be available on Steam, Epic Games Store, and Xbox platforms on 5 April.
GigaBash
The multiplayer arena brawler by Malaysian studio Passion Republic Games is already out on the Steam, Epic Games Store, and PlayStation consoles, but PC Game Pass subscribers will soon be able to get in on the fun and unleash the beast. Combining the fighting chaos of titles like Power Stone, Super Smash Bros, and War of Monsters with the jaw-dropping scale of the classic kaiju movies, GigaBash allows players to wreck havoc as a rampaging Titan or a Titan-hunting mecha.
Troublemaker
Think Ryu Ga Gotoku Studio's Yakuza games, but in a high school setting. Troublemaker, the upcoming beat-em-up from Indonesia's Gamecom Team, follows new transfer student Budi as he fights his way to the top of the social food chain through the school's annual student fighting tournament, aptly named Raise Your Gang.
The action-adventure game punches its way to Steam, Epic Games Store, and GOG on 31 March.
---
It's always nice to see video games developed in Southeast Asia take off and make its way to populated services and platforms like Xbox Game Pass, which already boast a handful of regionally-helmed titles, including Singapore's very own Chinatown Detective Agency and the first episode of Coffee Talk. Given that PC Game Pass members have doubled since its launch in the region, adding more regional works would be a step forward in furthering Southeast Asian representation — both locally and beyond.