A long-standing wish of PlayStation owners has finally become a reality.
Following an earlier report that hinted at a potential implementation of PlayStation Network (PSN) name changes, the PlayStation team has taken to Twitter and their official blog to release a statement of confirmation. Heading first to the PlayStation Review Program for testing, the newly-introduced feature allows users to edit their PSN Online ID from their console systems when it goes live in the planned launch window of early 2019. Prior to that, access is solely limited to those who have pre-registered as testers for previous PS4 software betas.
It's official: the ability to change your PSN Online ID is coming. Here are the first details: https://t.co/dSBprNkjDZ Testing with select users starts soon, full rollout planned for early 2019 pic.twitter.com/4eM4lkNo9y

— PlayStation (@PlayStation) October 10, 2018
In similar fashion to their competitor Xbox Live, the first name change will be free-of-charge, while subsequent attempts yield a small nominal cost. The latter differs based on the type of subscription; where regulars have to fork out US$9.99, PS Plus members are only required to pay the reduced cost of US$4.99, which is cheaper than Xbox Live's US$8 fee. Nice.
The distinguishing feature between the two, however, is PlayStation's option to display one's previous ID with the new one. Through this nifty tool, mutual friends are able to easily recognise each other, making it especially handy for the social butterflies who have a large social circle. There's a slight catch to note, though: once the decision to display the old ID is made, it cannot be reverted back after the completion of the online ID change process that's done via the Settings menu or the Profile page.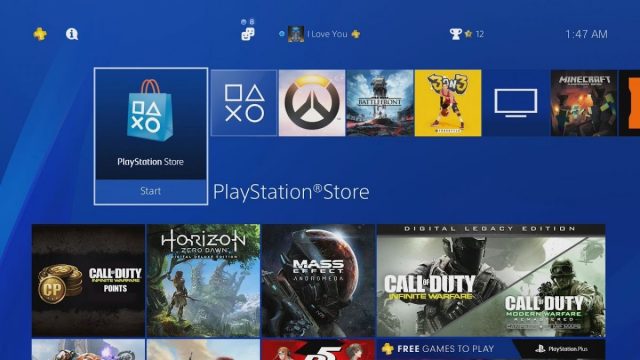 While the feature is largely compatible with PS4 games originally published after April 1, 2018 and other popular, widely-sold titles before the aforementioned date, Sony cautions that not all applications and games for PS4, PS3, and PS Vita are able to fully support the name change. Occasional issues and errors may crop up as a result, but these can be easily resolved by adopting the old ID again – a process that can be executed for free at any time, and once during the preview program. Closer to the date, the list of compatible games will be published on the official PlayStation website, with the best point of reference being Google for now (of course).
With another new console in the pipeline, it'd be great if the PSN name change feature can be carried over as well. It's been a long time coming, but at least you can say goodbye to that embarrassing ID you created when you were a young, ignorant teenager. Farewell thee, mistakes of the youth!