A partnership between Resorts World Genting and THE VOID will bring the first-of-its-kind hyper-reality experience, Star Wars: Secrets of the Empire, to Asia before the end of 2018!
Each team of four will be trying their best to infiltrate an Imperial Base on the molten planet of Mustafar, and you will be sure to meet some familiar faces during your adventures.
Star Wars: Secrets of the Empire will take guests through a breathtaking journey into the Star Wars universe allowing them to walk freely and untethered on an interactive stage.
Reality and imagination mix to deliver fully immersive experiences that evoke all the senses, where guests will feel the impact of blaster bolts, smell the smoke from the surrounding environment, push buttons to solve an interactive puzzle to escape enemies, all while coordinating directly with their unit in real time through the blended virtual and physical world.
The location-based VR experience has been created in collaboration with ILMxLAB, the Lucasfilm backed entity, and will be THE VOID's first foray outside of the US and the UK. At 6000 feet above sea level, this will become one of the key attractions at the resort, alongside dining, retail outlets, as well as entertainment attractions that will include the upcoming indoor and outdoor theme parks.
"The VOID's hyper-reality experiences are taking people to worlds that, until now, only existed in their imaginations. The VOID is leading location-based entertainment to the next level. By making the impossible real and allowing guests to step into completely new and alternate realities. In Star Wars: Secrets of the Empire you can hear, feel, touch and even smell bringing them closer to the story, characters and places."

Craig Watson, Chairman of The VOID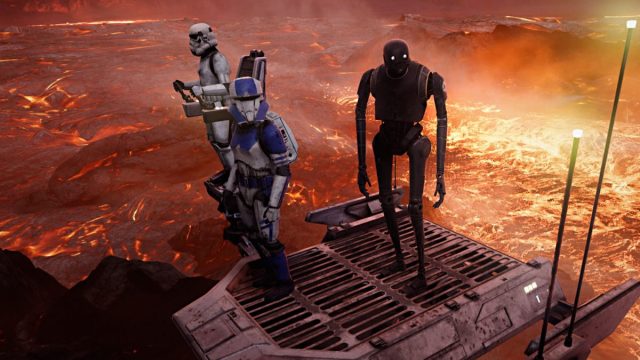 Jake is a full-time trophy hunter and achievement gatherer on consoles, and part-time Steam Sale victim. He has a thing for Batman and awesome statues, and running out of space for both. Send help.
---

Drop a Facebook comment below!
---