Imagine this, you've successfully secured the hottest video game console for 2020 – The Sony PlayStation 5. The hype is real.
Just weeks out, your retailer sends out a text explaining console stocks are low and priority would be given to some customers.
The pre-order you made is in the balance, despite paying a deposit to lock in the order.
Such a scenario played out to potential Sony PlayStation 5 owners in Singapore who had pre-ordered the console from retailer, Toy Or Game.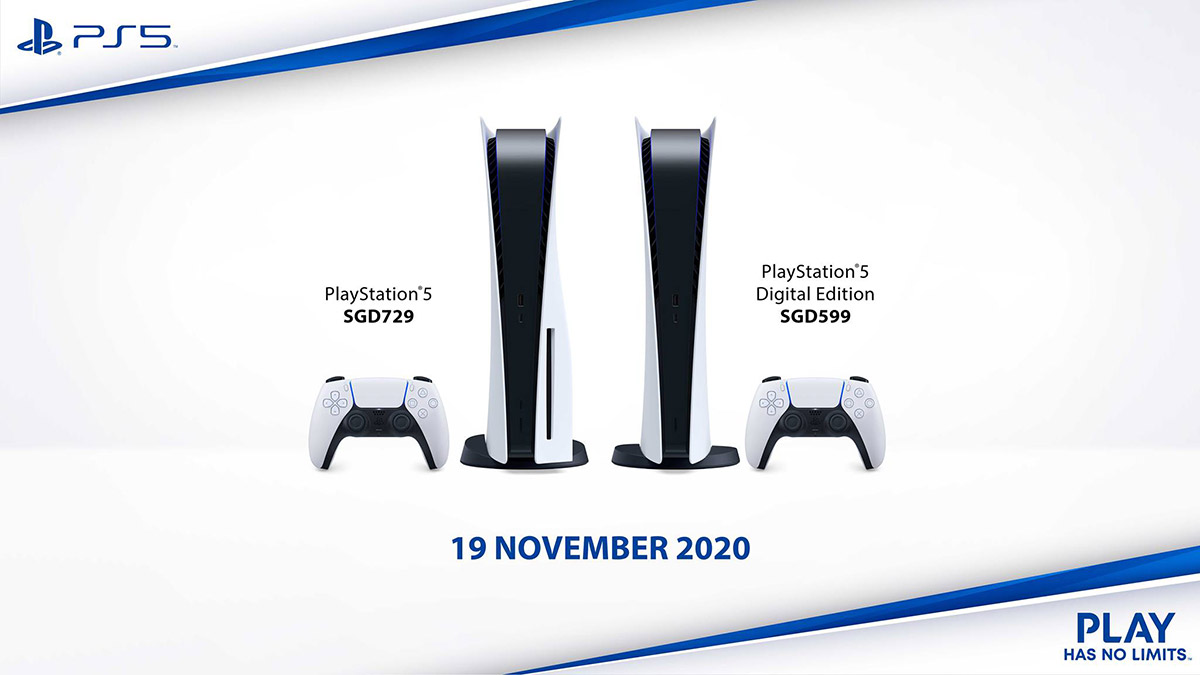 In the days after the initial release of the console's pre-order, scalping has been rampant but never would we imagine a retailer shifting their purchase terms after a pre-sale is made.
Or perhaps that's what they want you to believe.
In the text shown below, the wording and communication used by Toy Or Game is confusing and ambiguous. We'll let you see for yourself –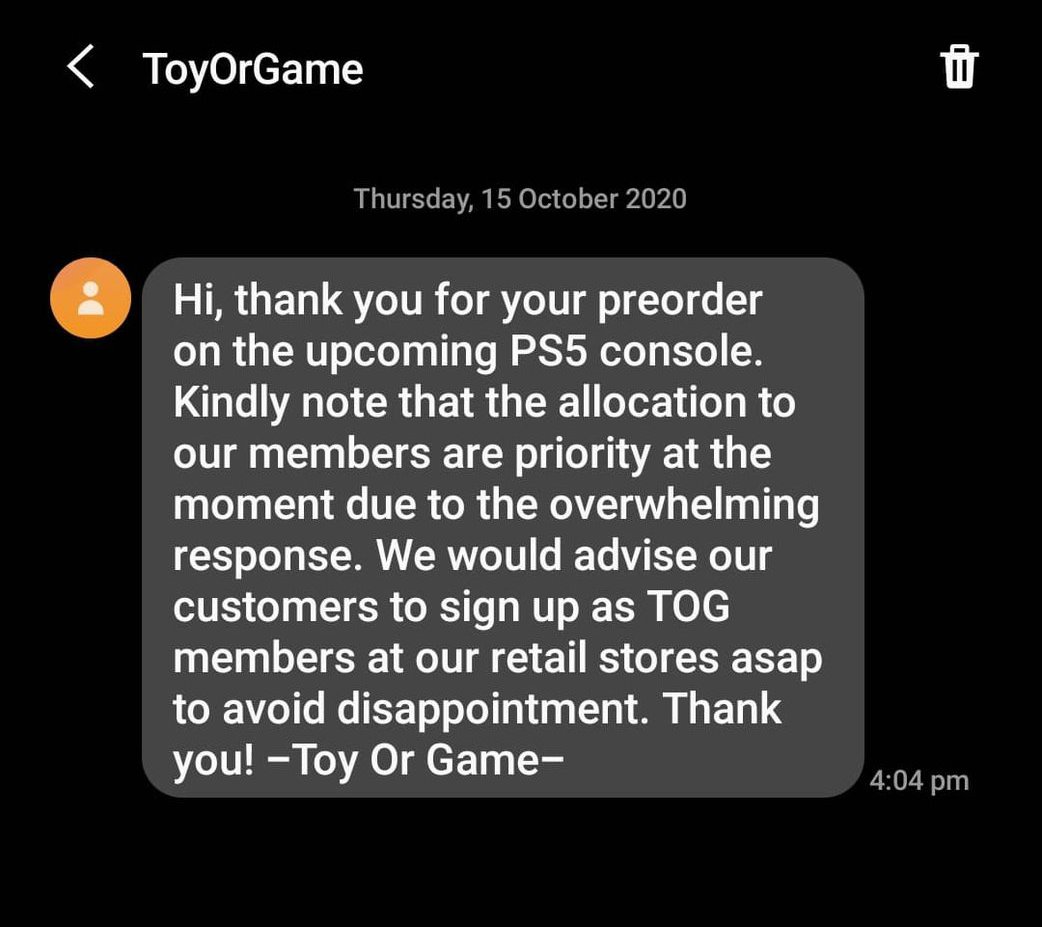 Naturally this set their customers off.
Looking at the comments on their Facebook page, customers appear outraged by the potential upsell tactics made by Toy Or Game –

Does that mean even for customers placing a deposit, the only way to get the PlayStation 5 at launch would be purchasing a paid membership with Toy Or Game?
At the moment, the company seems to be happy stonewalling their customers as the fire rages on social media yet found time to respond to a query –
If Toy Or Game's intentions were truly as some people believe, they are looking to secure an additional S$20 premium over the PlayStation 5's retail price. Not exactly price gouging but not classy either.
Based on what we know, with 50-200 consoles allocated per retailer (not retail outlets) Toy or Game is looking to garner an additional S$4,000 pulling this off at the most. Short term gain for that reputation hit.
Guess when it comes to the biggest console launch for 2020, there's always a price to pay. Thankfully, more PlayStation 5 consoles have been made available in Singapore, and you can grab one for yourself from 16 October 2020.
Check out more on the PS5:
Gerald currently straddles between his love of video games and board gaming. There's nothing that interests him more than trying out the newest and fanciest gadget in town as well. He dreams of publishing a board game sometime in the future!
---

Drop a Facebook comment below!