With the highly anticipated release of the PlayStation 5 just around the corner, many fans understandably have a few concerns regarding the backward compatibility of the new console. Fret not as Sony has recently announced that more than 99% of the 4,000+ PS4 games will be playable on PS5 from day one including The Last of Us Part II, Ghost of Tsushima and God of War.
PS4 games played on PS5 will play better through the use of a Game Boost mode. However, the games will have to be stored on the PS5's internal drive for that to happen. Any game stored on external SSDs or HDDs will not benefit from PS5's speed boost. Moreover, the boost isn't available for all games as it may cause them to suffer from compatibility issues.
One game which will benefit from the Game Boost mode is Ghost of Tsushima, which will allow for frame rates up to 60FPS!
Using external SSDs and HDDs with the PS5
How this works is that PS4 games can be transferred to external SSDs such as the Seagate FireCuda Gaming SSD or WD_Black P50 Game Drive SSD. And these SSDs can be plugged into PS5 as extended storage. The games will be able to run off directly from the external SSD, similar to how they work with the current PS4 console. This is a huge advantage as you will be able to save as much precious space as possible on the PS5 internal SSD, which is only 825GB.
However, just like the use of the boost mode for compatible PS4 games, PS5 Games can only be played from the internal SSDs due to the requirement for super-fast speeds. Hence, players will be unable to install PS5 games on external SSDs and run the games from there. With such limited space within the game console on top of the huge file sizes of these new games, it is a good thing that PS4 games can be store and played off these external SSDs.
It's a bummer that PS5 games can't be run off the extended external storage, but this is where you'll need to buy a compatible NVMe PCIe 4.0 M.2 Internal SSD to fill up that internal slot.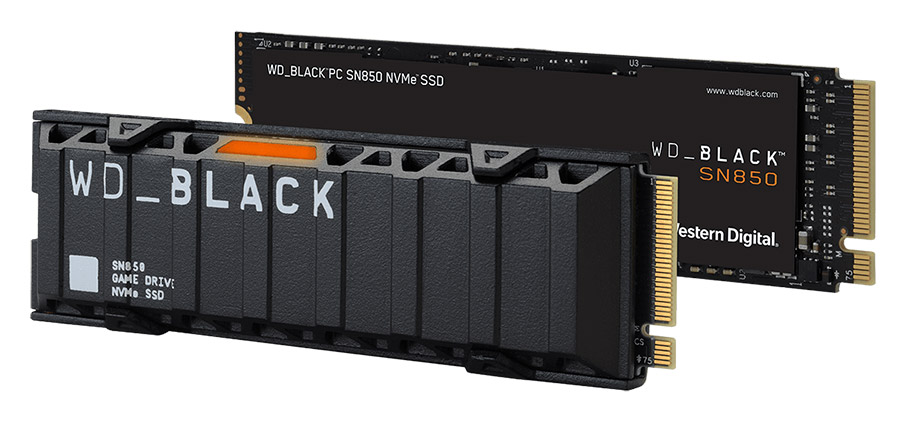 So far, only Western Digital has officially announced a "PS5 compatible" SSD, the WD_Black SN 850 NVMe SSD which comes in 500GB (US$149.99), 1TB (US$229.99) and 2TB (US$449.99). It sports a read performance of 7,000 MB/s and write performance of 5,100 MB/s, which is good enough for the PS5.
---

Drop a Facebook comment below!