With the PlayStation 5 arriving next month, details are still quite scarce regarding Sony's next-gen console. Today saw the unveiling of the parts that make up the console, with Sony providing a detailed teardown of the PS5. While some fans will get excited over that, others would be more buzzed with the Trophy levelling changes in preparation for a new generation.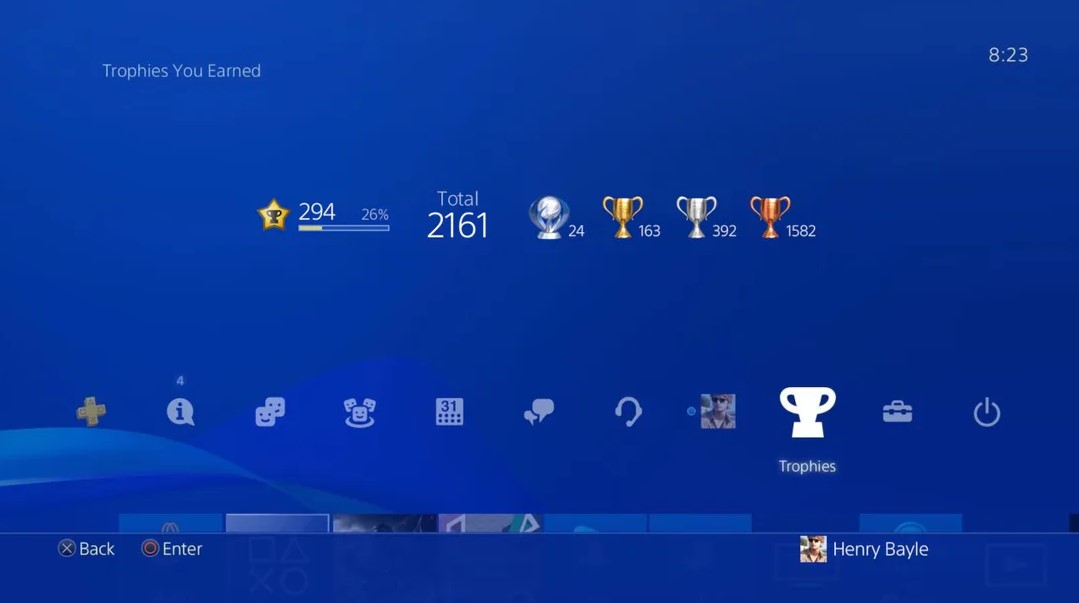 In a new blog post, Director of Product Management Toshimasa Aoki detailed the enhancements coming to the trophy system. The first being Trophy levels. No longer will they be limited to just 100, instead, Trophy levels now go from 1 to 999. Following the update, everyone's Trophy levels will be remapped to a new level within the range.
The exact level will depend on the number and grades of trophies you've acquired. As an example, a user with Trophy level 12 will jump to around the low 200s.
Sony will also be implementing a new Trophies level calculation system that has been optimised and engineered to be more rewarding. Levels will increase more consistently, and Platinum trophies will count for more moving forward.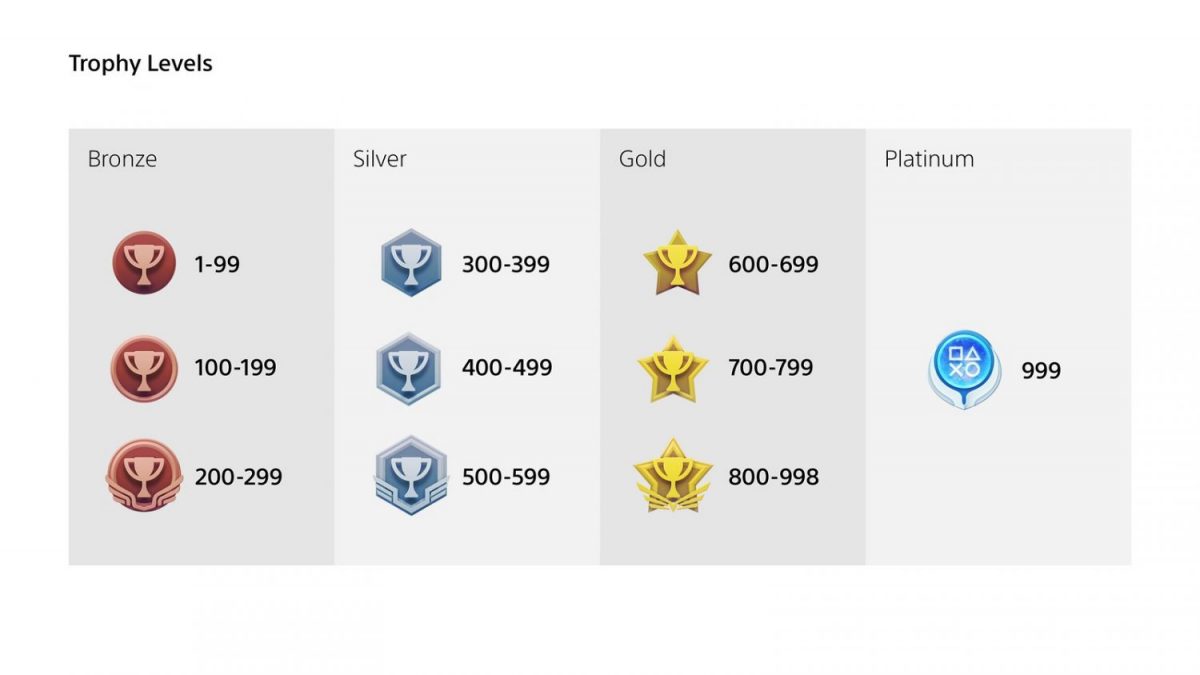 The expanded level range will also mean new Trophy level icons on the PS5 and the PlayStation App. Joining the single gold star would be the following:
Bronze: levels 1-299
Silver: levels 300 – 599
Gold: levels 600 – 998
Platinum: level 999
There will also be a subtle indicator that shows how close you are to the next level. These updates will go live tonight in North America. That means those of us in Asia will see these changes tomorrow.
If you living in Singapore, you can still pre-order the PlayStation 5 now but these will be for the re-stocks in mid-December. Or you can still try your luck on Amazon should more stocks get injected during the upcoming Prime Day (13 & 14 Oct), and who knows, perhaps even for Black Friday or Cyber Monday.