With Sony's recent PlayStation 5 teardown video, one of the more interesting reveals is the PCIe 4.0 M.2 interface that allows for future storage expansion options. Seeing how Marvel's Spider-Man: Miles Morales and Demon's Souls will already take up 20% of the 825GB (667GB of usable space) SSD internal storage space, gamers will be scrambling to expand the internal storage space to house all those huge games.
Looking at how fast the PS5 stocks sold out, we're expecting NVMe PCIe M.2 4.0 Internal SSDs to run out of stock pretty fast. Or worse yet, the prices may skyrocket this holiday season when the demand surges. So you might want to consider buying one or two before that pre-ordered PS5 arrives this November.
Moreover, with Amazon Prime Day fast approaching (13 & 14 Oct), it might be a good idea to add your choice to cart first and hope for a nice discount when Prime Day hits.
Disclaimer: The following recommendations are based on the assumption that the PS5 will accept any, if not, most NVMe PCIe 4.0 M.2 internal SSD on the market. As another note, even the relatively cheaper PCIe 3.0 SSDs should work fine on the PS5 since PCIe 4.0 is backward compatible. Sony will be recommending officially supported internal SSDs in the near future.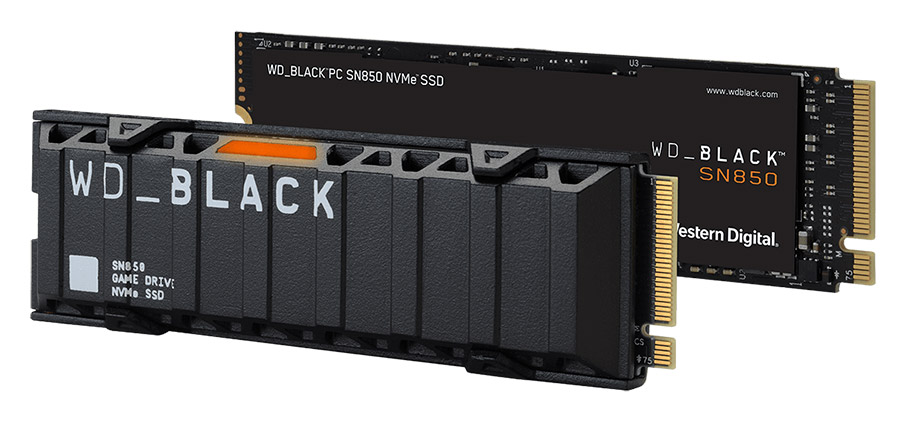 So far, only Western Digital has officially announced a "PS5 compatible" SSD, the WD_Black SN 850 NVMe SSD which comes in 500GB (US$149.99), 1TB (US$229.99) and 2TB (US$449.99). It sports a read performance of 7,000 MB/s and write performance of 5,100 MB/s, which is good enough for the PS5.
[
UPDATE]
Another official "PS5 compatible" SSD has arrived, the
Seagate FireCuda 530 NVMe SSD which comes in 500GB, 1/2/4TB
. It sports transfer speeds of up to 7,300 MB/s.
---
---
---
---

---

---

---
---
USB-C Portable SSDs Will Do Too
If all else fails, there are also external storage options via the PS5's SuperSpeed USB-C port. But nothing beats having the absolute fastest internal SSD speeds. We have reviewed two worthy portable SSD candidates below, which can make for great alternatives, or simply when the extra internal storage rounds out eventually too.
What Sony will be doing to counteract these potential storage issues after launch remains to be seen, though it would be good to invest in an SSD ahead of time. A couple of good options are the Seagate FireCuda Gaming SSD and WD_Black P50 Game Drive SSD.