While other Hollywood studios are busy dealing with issues like cultural appropriation, whitewashing and glossing over of Asian characters on the big screen, content service provider Netflix is pushing the case for more content that lines up with the original source material, by working with the originators of the content – Japanese animation studios.
And it's not just the one or few studios that anime fans might be familiar with. Try 50, with more to come.
Says Netflix Chief Product Officer, Greg Peter, "We currently partner with over 50 anime content producers here in Japan, to bring both licensed titles and new productions to our members around the world. And those new titles are an increasingly important part of our library…and we have plans to significantly grow this over the next few years."
The American media giant is working with notable Japanese studios including Polygon Studios, Satelight, Toei Animation, Bones and Production I.G., alongside famed creators such as Tadahiro Yoshihra and Masaaki Yuasa, to create new classics such as DEVILMAN crybaby, Saint Seiya and Baki.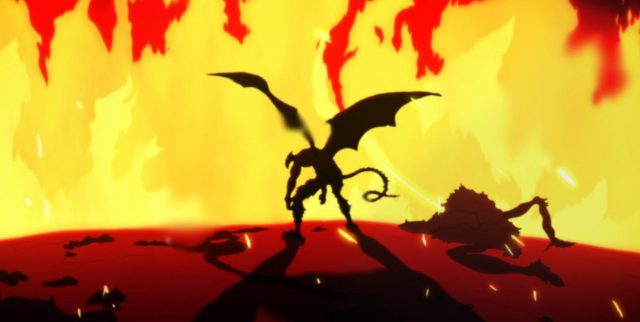 At a global press event in Tokyo yesterday, the company announced a fanboy's wish list of upcoming anime series slated to hit the service in the next two years, including a sequel to Castlevania (read our review).
With 90% of anime viewing happening outside of Japan (and more than 50% of their Japanese users streaming anime), it's no wonder that Netflix has decided to just dive into the genre. This isn't the company's first foray though, as it had previously dipped its toes into anime waters with their previous exclusive titles such as BLAME! (read our review) and Knights of Sidonia.
And it's not just their animated series, as Netflix is also looking into producing more manga-based live action titles, starting with Death Note.
Here's a quick look at the seven upcoming exclusive titles that you should keep your eyes on:
---
Baki
Baki Hanma is a fighter whose life goal is to defeat the ultimate fighting legend, his own father Yujiro Hanma. Along the way, five of the world's most brutal and violent death row inmates start a hunt for him, in an attempt to rediscover their lost feelings of passion and excitement. But Baki is not alone! At his side are the other underground fighting masters: Kaoru Hanyama, Gouki Shibukawa, Retsu Kaioh and Doppo Orochi. Are you ready for the epic showdown?
This is a new take on the previous direct-to-DVD movie, Baki: Most Evil Death Row Convicts Special Anime, which covers the second arc in the second manga series.
---
Knights of the Zodiac
Saint Seiya, your cries for a new series have been heard. Knights of the Zodiac follows the modern day adventures of Seiya and the Knights, as they are called to battle against the powerful Olympian gods by the reincarnated Greek goddess Athena. Will Marvel writer Eugene Son (Avengers: Secret War), character designer Terumi Nishii (JoJo's Bizarre Adventure) and armor designer Takashi Okazaki (Afro Samurai) be able to summon their cosmic powers and take on this daunting task of re-telling the classic action-packed love story? Only time will tell.
---
Lost Song
This fantasy series stars Yukari Tamura and Konomi Suzuki as the two female leads, Finis and Rin. One is a palace songstress, while the other is an energetic village girl. These two girls could not be more different, but they are actually songbirds who share a mystical power –the ability to heal wounds, create water and even stir wind through their songs. However a shadow of war looms over their kingdom, and the two must go on an arduous journey to save their loved ones. Will the final song be one of despair, hope, or…?
Songs from the series have been created by J-idol lyricist Aki Hata (Love Live!) and composer/arranger Yusuke Shirato (AKB48), so you know that they're gonna be good.
---
 Sword Gai The Animation
When a weapon that has drawn the blood of countless victims becomes a legend, it takes on a life of its own and attaches itself to a human host. When the host loses itself to hate and murderous intent, it becomes a demonic combination that can only be stopped by a mysterious organisation. Can Gai live his life as a weapon, without losing himself in this grand battle for humanity's fate?
Tokusatsu fans should keep an eye out for this series, as it is written by Toshiki Inoue (Kamen Rider The First), with character design by Keita Amemiya (Garo).
---
A.I.C.O – Incarnation –
In 2035, Kurobe Gorge witnessed the "Burst", a research accident which resulted in an out-of-control artificial life form called "Matter" that is now rampaging the city. Once hailed as the hope for humanity, the research city has been sealed off by the government and left to its own devices. Two years later, a fateful meeting between transfer student Yuya Kanzaki and 15-year-old orphan Aiko Tachibana leads to the discovery that Aiko's body isn't real. Determined to solve the puzzle, the duo head to the heart of the "Burst", where it all began.
The series is directed by Kazuya Murata (Fullmetal Alchemist: The Sacred Star of Milos) and produced by Bones (My Hero Academia).
---
B: the Beginning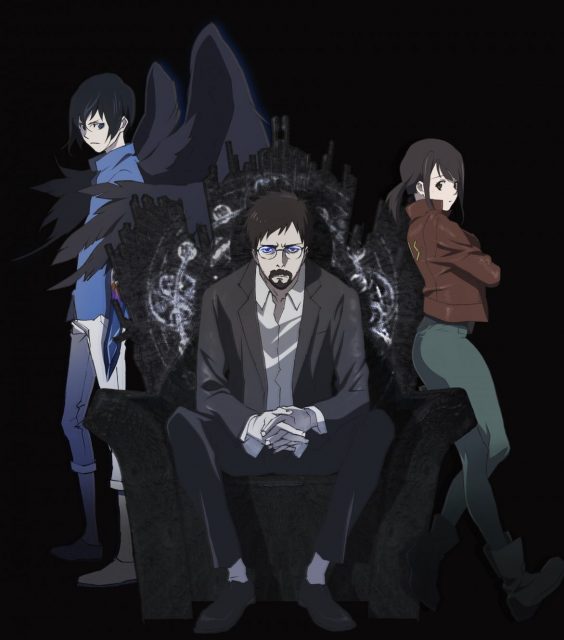 Killer B, a serial killer, has set his eyes on the archipelagic nation of Cremona. Follow Koku, a 'new human' and legendary investigator Keith as they race through their city to solve the puzzles, and stop Killer B from destroying their city in this dark, suspense crime-drama. Previously known as Perfect Bones, the series' stellar cast includes Hiroaki Hirata (Sanji Vinsmoke, One Piece), Yuki Kaji (Eren Yeager, Shingeki no Kyojin) and Minoru Inaba (Buzz Lightyear, Japanese dub for Toy Story).
Fun fact: The theme song "The Perfect World" was written, arranged and played (guitar) by former Megadeath lead guitarist Marty Friedman.
---
DEVILMAN crybaby
Sometimes, to a fight a demon, one must become a demon. When shy and gentle Akira Fudo learns that an ancient race of demons have returned to take back the world, he decides to unite with a demon to defeat them all. With the help of his friend Ryo Asuka, he becomes the legendary Devilman, and the battle between good and evil begins.
Here's something interesting, famed voice actors and real-life friends Ayumu Murase and Koki Uchiyama both auditioned for the role of Ryo Asuka. While it was a toss up, director Massaki Yuasa eventually chose Murase to play Ryo because of his almost-inhuman voice. He then gave the role of Akira Fodo to Uchiyama.
Victoria is a consummate dragon trainer fueled by ice cream and cake. A huge cartoon, tokusatsu, bronze and modern age comics fan, she aims to one day use her cosplay skills to become a spy like Sydney Bistrow.
---

Drop a Facebook comment below!