BREAKING: Batman is getting married to a shape-shifting alien queen!
The caped crusader has finally come to terms with his commitment issues, and has proposed to Queen Watevra Wa Nabi ("Whatever I Wanna Be", geddit?) of the Systar System. The brooding superhero has said goodbye to singlehood. Cat-who now?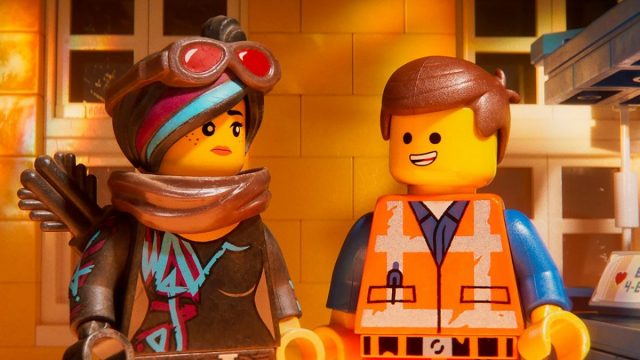 Elsewhere, the other members of the Justice League have been brainwashed are living in Harmony Town, a place where people are perfect and sing hypnotic songs that get stuck in your head. Everything is colourful and sparkly, and even the brawny Aquaman has covered himself with glitter.
Don't get freaked out by these ridiculous-sounding turn of events, since they are happening only in the LEGO universe, where everything is awesome. You know things are going to get meta when Jason Momoa, Gal Gadot and Margot Robbie are also poking fun at the DCEU by reprising their roles, albeit in animated form, as Aquaman, Wonder Woman and Harley Quinn.
The LEGO Movie (2014) was perfect in every way, with its stunning animation, lovely voice casting, really clever jokes and charming message about creativity, which made it a commercial and critical success. Five years on, along comes this sequel that upends all that is good and beautiful..
The outrageously happy and bright Bricksburg has become a barren desert hellhole (aptly named Apocalypseburg, no thanks to the DUPLO invaders from outer space. The inhabitants of this post-apocalyptic wasteland would make Mad Max proud. Everyone is dressed in dark-coloured outfits, gloom lurks around every corner.
No one is happy except for our protagonist Emmet (Chris Pratt), as his partner Lucy (Elizabeth Banks) has to keep reminding the idealistic fellow that EVERYTHING IS NO LONGER AWESOME.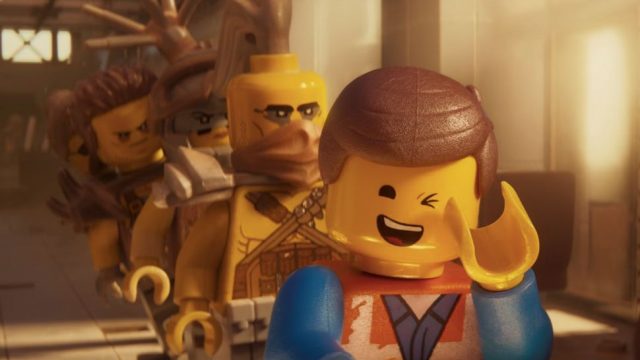 "Let us seek the bitter liquid that provides the only semblance of pleasure left in thee dark times," she laments when Emmet offers her coffee.
An evil intergalactic being known as General Sweet Mayhem (Brooklyn Nine-Nine's Stephanie Beatriz) shows up, kidnaps Lucy and the rest of the supporting cast: the narcissistic Batman (Will Arnett), the spaceship-obsessed Benny (Charlie Day), the cute but war-ready Unikitty (Alison Brie) and the bionic robot pirate Metalbeard (Nick Offerman). They are brought to outer space and come face to face with an alien queen (Tiffany Haddish), who reveals she has invited them for a wedding.
Meanwhile, Emmet embarks on a journey to save his friends and crosses paths with the manly Rex Dangervest (Pratt providing a gruffer voice). The two dudes (one is clearly an alpha, while the other one a wannabe) join forces to save the world from, ahem, an 'Ar-mama-geddon'.
There are many things we love about this 107-minute animated movie. The decision to portray DUPLO as villains in this sequel is brilliant. Who would have thought that LEGO's colourful product range designed for children below five years old can be this creepy?
Then there is the self-referential humour. Rex is a parody of Pratt's live-action movie roles in The Magnificent Seven, as well as the Guardians of the Galaxy and Jurassic World franchises. Without giving away too much, there are plenty of pop culture references and inside jokes that will make geeks giggle with glee.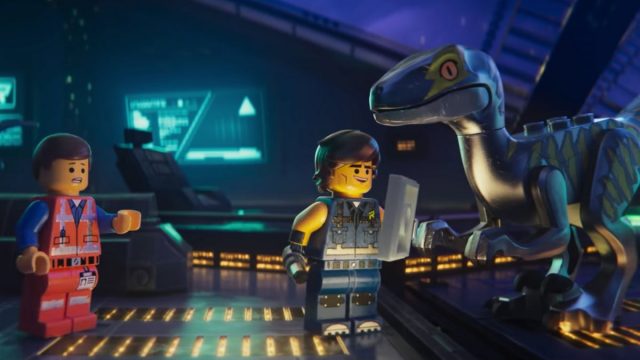 Watch out for Gandalf, Abraham Lincoln, Ruth Bader Ginsburg, and hold your breath – the DeLorean time machine!
If you enjoyed the first movie written and directed by Phil Lord and Christopher Miller, this one will not disappoint either. Helmed by Mike Mitchell (Trolls), the screenplay by Lord and Miller is again on hyper mode with its laugh-a-minute gags. The end credit song, which works the names of the folks working behind the scenes into its lyrics, deserves an Oscar nomination.
This is a movie for everyone in the family. The young ones will be mesmerised by the cute characters created by Australian animation and visual effects digital studio Animal Logic, while older viewers will be sniggering at the witty dialogue. Elsewhere, brick fanatics will be rushing to collect the different sets featured in the film. One thing for sure – LEGO would be pleased to can hear the cash registers go 'ka-ching'!
Most importantly, this timely movie explores what happens when time forces us to grow up. The LEGO universe is as awesome as ever, and this time, there is a philosophical message to go along with it.
GEEK REVIEW SCORE
Summary
Everything is still AWESOME in this worthy sequel that is hilarious, zany and emotional. We would give it an Oscar if we could!
Overall
9.3/10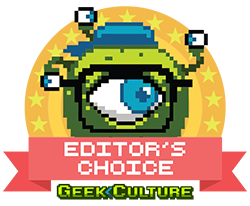 Story -

9/10

Direction -

9.5/10

Characterisation -

8.5/10

Geek Satisfaction -

10/10