From vampire horror What We Do In The Shadows to Nazi-centric Jojo Rabbit, actor, comedian and director Taika Waititi has a knack for taking serious premises and infusing them with comedy and heart.
Jojo Rabbit is a World War II satire that sees a lonely Hitler-admiring German boy Jojo turn his worldview upside down when he finds out his mother is harbouring a little Jewish girl. What We Do In The Shadows sees vampires attempt to assimilate into a modern world. And in his latest, Thor: Love and Thunder, the Norse God and founding member of the Avengers goes on a journey of self-discovery, whilst saving others Gods from being butchered. The common thread that holds all of Waititi's films together is that much like the director, these movies march to the beat of their own drums.
"I love that about Thor, that he's the most independent of them all (the Avengers). He goes off and does his own thing. He's like Captain Marvel – he's off in other parts of the universe, doing things and having adventures on other planets, and Earth is just one of the places he comes into to help out," explained Waititi in a roundtable interview with Geek Culture.
Waititi first took a stab at the God of Thunder in Thor: Ragnarok (2017) where he turned the serious and fearsome deity into a man who's funny, foolish and relatable. The movie was also completely different, tonally and visually, from the character's early films, as Thor (2011) and Thor: The Dark World (2013) were relatively dark and dreary. Ragnarok borrowed heavily from the comics and offered a burst of colours, eclectic energy and humour that reshaped the way viewers not only saw Thor but other Asgardian characters as well.
According to Waititi, the comedic elements of Thor already existed in the comics and while not as prominent compared to the likes of Star-Lord and Rocket in Guardians of the Galaxy, Deadpool or Spider-Man, the God of Thunder did get involved in some hijinks across his decades of comic book lore, and all Waititi had to do was blast it onto the big screen.
"I think when I read the comic books as a kid, it all seemed very serious. But it was also very colourful. There's a lot of adventure and really crazy storylines. At one point, Loki turns Thor into a frog. You never see that in the movies!" said the New Zealander.
"I realised that with Ragnarok and with this film, we just needed to lean deeper into the exciting world of the Marvel Comics. The giant goats, the big Viking ships, all of that stuff – that all comes from what other people wrote in the 1960s."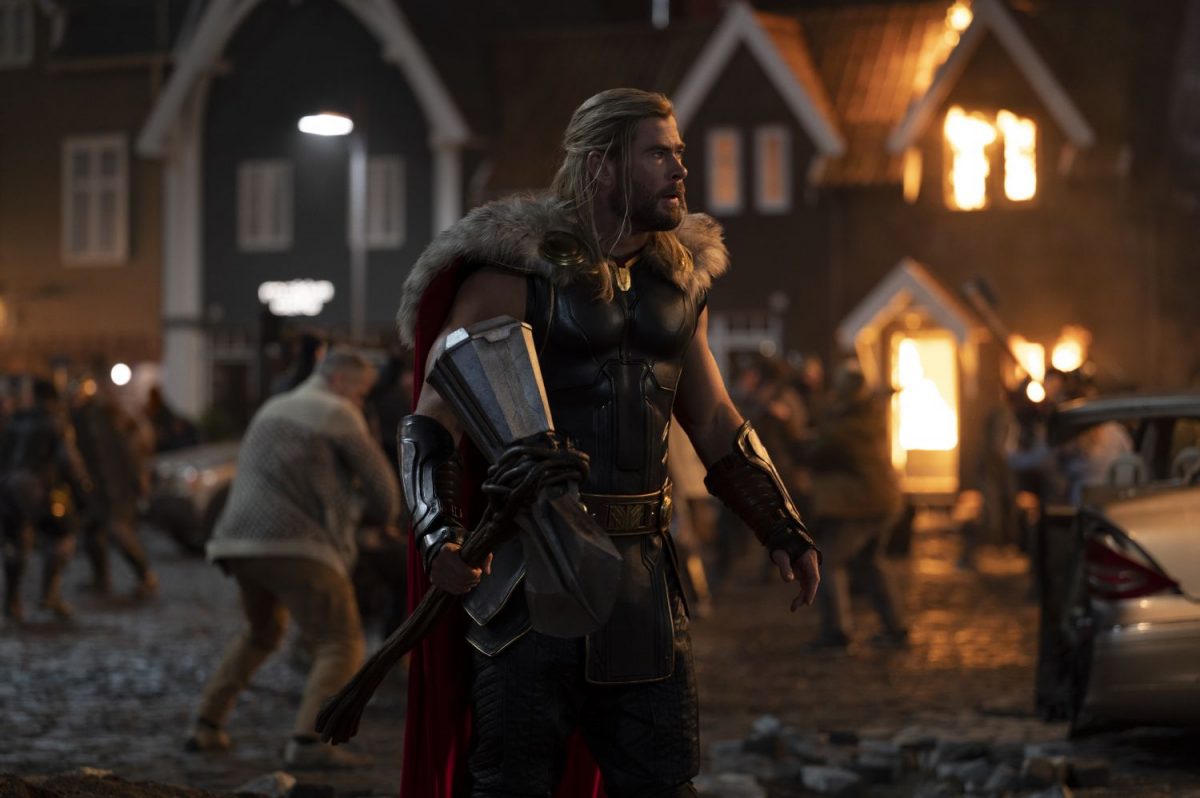 Humour is an important element for Waititi, who believes that it helps audiences connect with the characters they see on screen. Over the years, Waititi has expertly learnt how to inject humour where necessary, so that the film can still address difficult topics and still be enjoyable.
In Ragnarok, Waititi introduced Tessa Thompson's Valkyrie, a battle-hardened and fallen soldier experiencing trauma after losing her sisters in the battle against Hela as shown in Ragnarok. To reflect her alcoholism and drinking to drown out her pain, Waititi gave Valkyrie a super badass entrance, and then made her fall over due to being intoxicated. How's that for a superhero landing?
This time in Love and Thunder, Waititi aims to portray Thor in a mid-life crisis. After saving the world from Thanos, losing family members and friends, as well as himself in the grieving process, the Thor we meet in Love and Thunder is desperately trying to find meaning in his life. He's given up on superheroing, on love and for the first time in his life, is lost and directionless. Sounds depressing? Absolutely. Which is why humour was necessary for the director.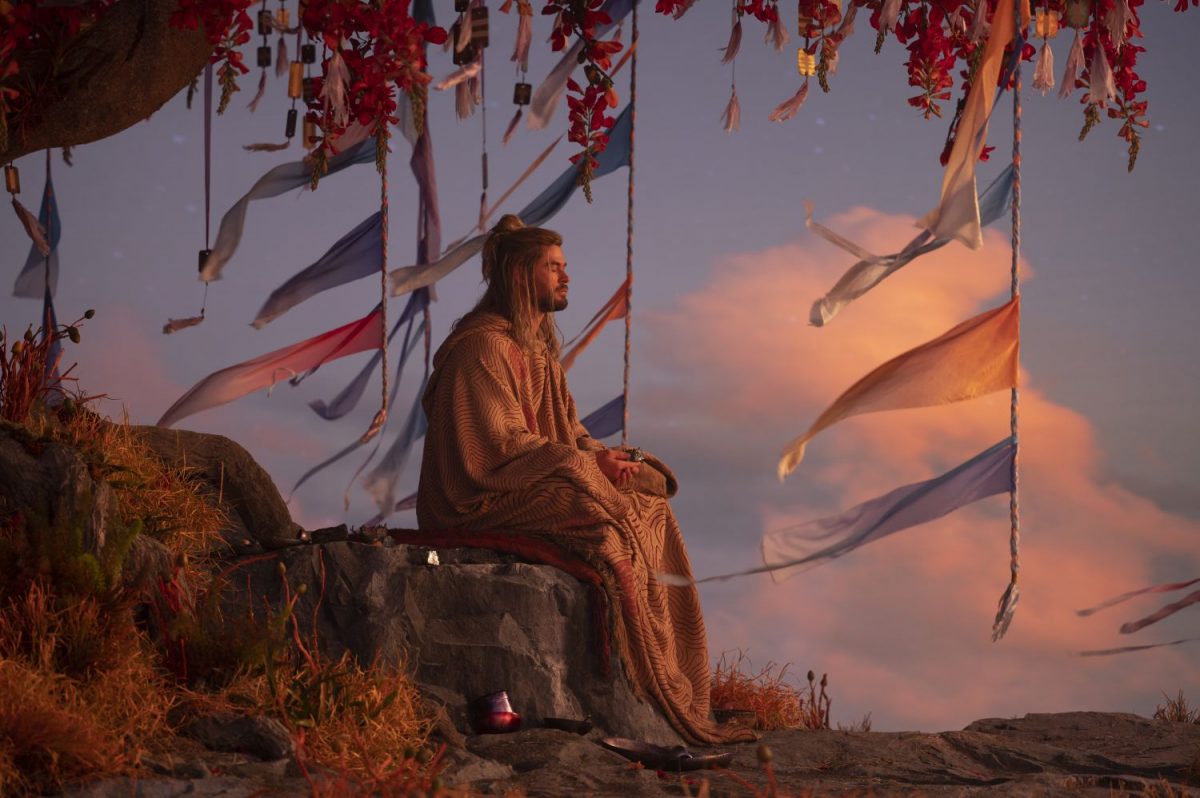 "Well, for me, humour serves to bring the audience in and it makes them drop their guard. When you want to get to know someone or get them to trust you, you do it with humour. And then when they're your friend, you can talk about more serious issues," explained Waititi.
"With this film, especially, we're using humour to bring the audience in and make friends with them and then talk about Thor going through a mid-life crisis, Thor not knowing where he is in life and being lost and trying to find purpose. So yeah, humour for me is a very important tool."
From exposing Thor's bare butt to giant bleating goats – which Waititi asserts over and over again is not his voice, even though he provides the voice for Thor's buddy, Korg, Love and Thunder manages to navigate this rough patch in Thor's life with ease and bring this chapter to completion.
So what's next for the hero? That depends. Should Thor return to the screen once again, the director wants it to be completely different and unexpected. Whilst there are plenty versions of Thor to explore, including the newly introduced female version, the Mighty Thor aka Jane Foster, played by Natalie Portman, Waititi would only continue with more films if actor and friend Chris Hemsworth dons the cape.
"It has to be with Chris. If he came back then we could figure that out but I think the next [movie] would be probably a few years away, and it has to be something very different and challenging and very unexpected. Maybe Thor as a really really old man because that's in the comics. He's got granddaughters and stuff. Thor, 15, 20,000 years from now," the director deliberated.
Even if the next time fans sees Thor is still years away, Waititi is open to exploring making more Marvel Studios content for the small screen.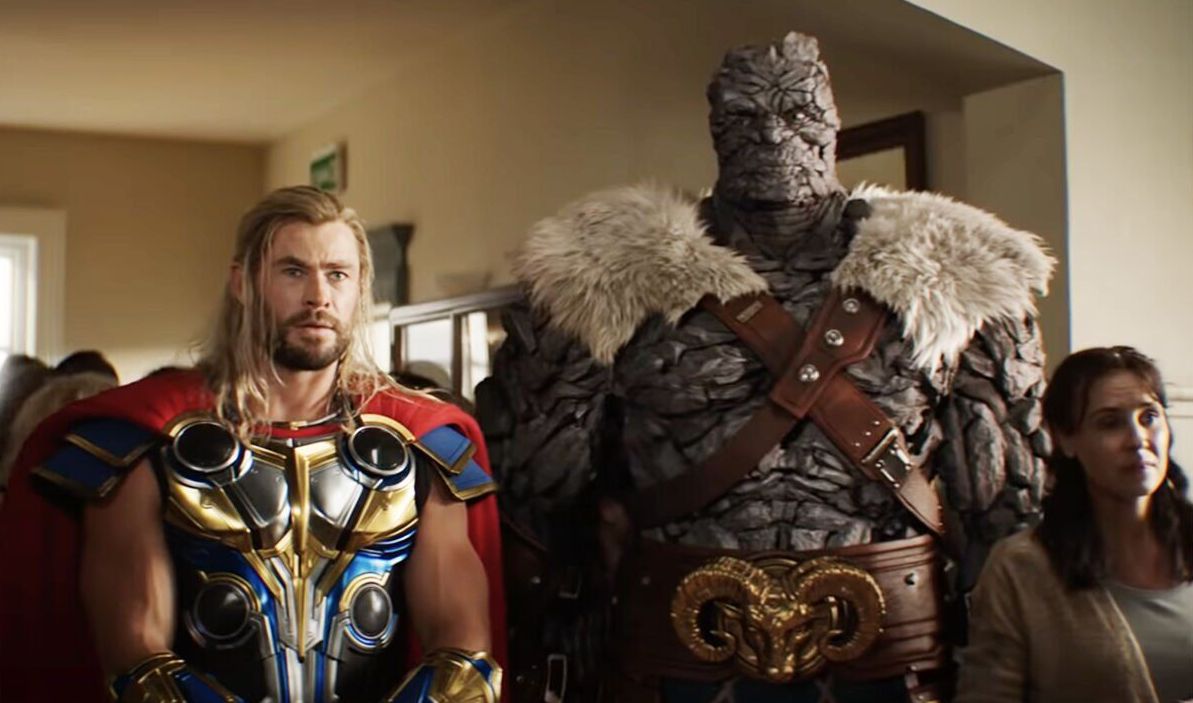 With the launch of Disney+, Marvel Studios has released a series of TV shows that either expanded on an Avenger's journey post-Endgame or debut comic book characters that fans have been patiently waiting to see. From the likes of WandaVision, The Falcon and the Winter Soldier to Moon Knight and Miss Marvel, should Waititi create a Disney+ series of his own, it would be a spin-off series on one of the characters in the Thor universe.
The character in question? The Kronan warrior Korg, duh!
"Well, if it was gonna be a spin-off of Thor's universe it would be Korg. I think it'd be fun to see Korg trying to fit in on Earth. Korg in Los Angeles and trying to make it as an actor!" shared an excited Waititi.
"I want to go into outer space and I want to explore all of the crazy parts of the Thor universes!"
Thor: Love and Thunder strikes theatres on 7 July 2022.
---

Drop a Facebook comment below!