Before New Zealand director Taika Waititi helmed the third Thor film, Ragnarok, the Norse god, was played to pretty much perfection by Aussie star Chris Hemsworth. The pantheon of other gods and demi-gods he ran with, were pretty much a bunch of stick in the mud superior beings, and so were the first two Thor films that have not been that well regarded in the larger Marvel Cinematic Universe.
2017's Ragnarok, with its own brand of quirky humour and desire to go beyond the realm of Asgard, changed all that and made Thor a funnier being. Granted, Waititi also pretty much killed off most of the Asgardians by the end of the film while he was at it, but Marvel Studios head honcho Kevin Feige feels that the actor/comedian deserves a second chance for breathing new life into one of the founding members of the Avengers, and now, the only original member to get a fourth movie, Marvel Studios' Thor: Love and Thunder, in the MCU.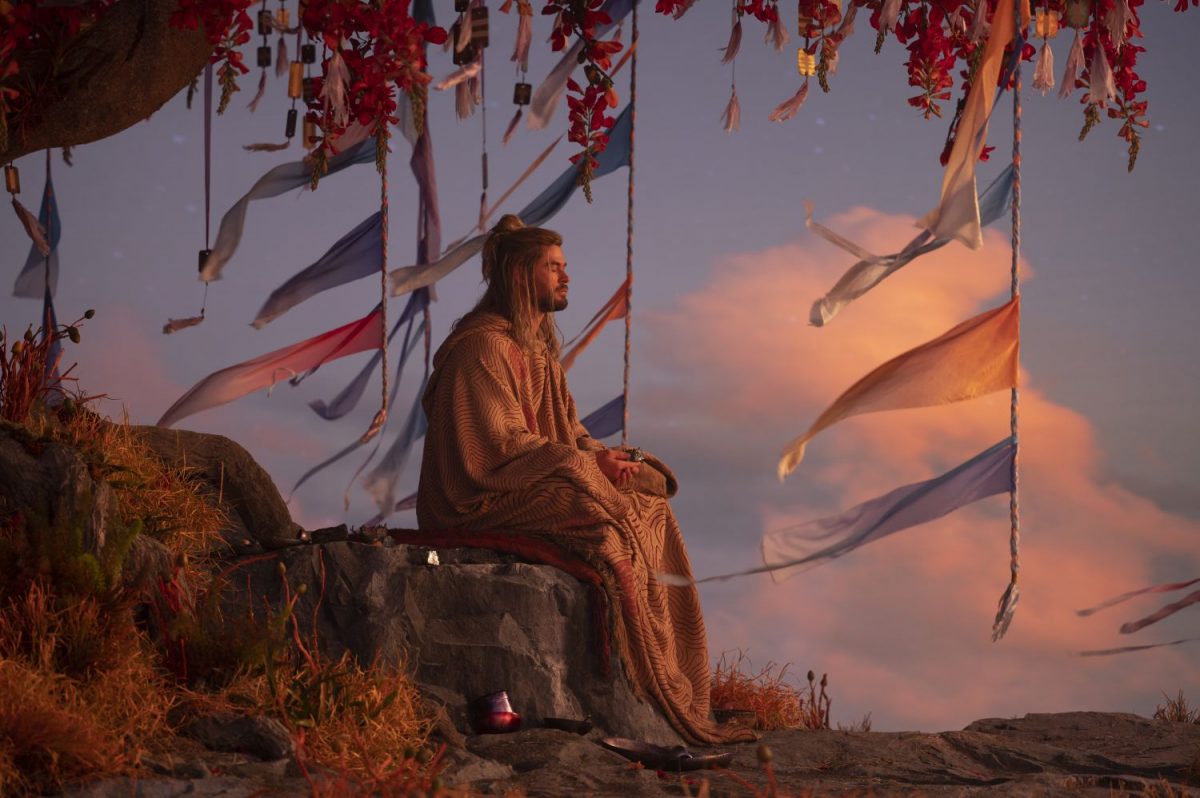 "I think they (fans) respond to Chris Hemsworth, and I think they respond to everything that he can do. And Taika certainly brought another dimension that was always there within Chris. There were moments, between the two of them on our New Mexico set, where I was like, 'Is he trying to be funny? Or is it…? No, he is being funny. He's, like, hilarious!'" said Marvel President Kevin Feige at the press conference that Geek Culture attended.
"I saw a clip of Ultron the other day, where he's trying to make [Mark] Ruffalo feel better about smashing a bunch of people, and it's so funny. And Taika was like, 'What are you guys doing with him just, you know, holding a hammer up with lightning? Let's do that and tap into everything Chris can do!'".
All this was played out to great fun in Thor: Ragnarok, which many Marvel fans have labelled as their favourite Thor movie thus far, as it departed from the dark, serious tone of 2013's The Dark World and introduced comedy slaps and a kaleidoscope of colours into the hero's film series.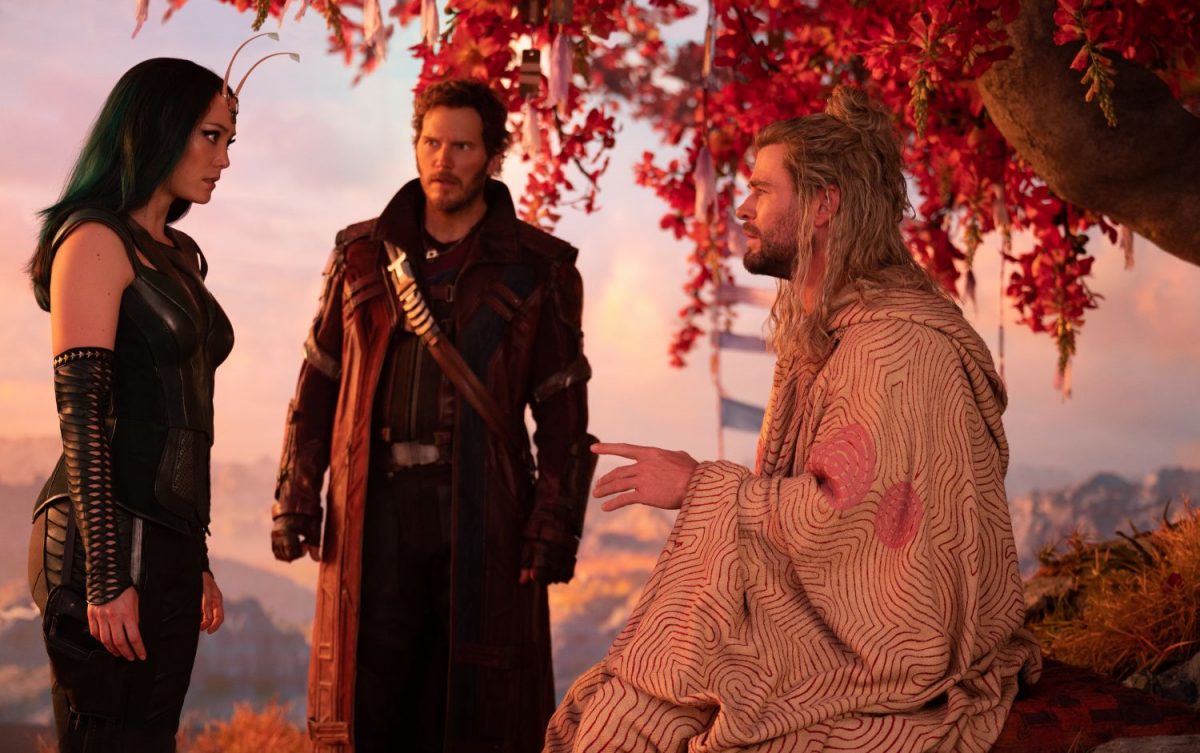 Waititi saw that he could build Thor into a comedic character, and knew that his 38-year-old friend had the qualities and potential to meet this goal of his so much so that in Love and Thunder, Waititi claims that Hemsworth was simply being himself, "He's not acting."
"It's a documentary," Hemsworth teased back.
"I've become friends with Chris, and I think just his personality and his energy and who he is, is the kind of person that I'd want to be on an adventure with. Someone you can trust will be there to kind of look after you. Like a real-life hero. And so yeah, I just wanted to tap into those qualities that he's got and sort of make Thor more Chris," shared the director.
Hemsworth has been playing the role of Thor since 2011 and has made appearances in eight MCU films, including Love and Thunder. Over the past 11 years of his Marvel career, Hemsworth feels that this version of Thor is the one he's had the most fun with, and perhaps, the best Thor fans will ever see.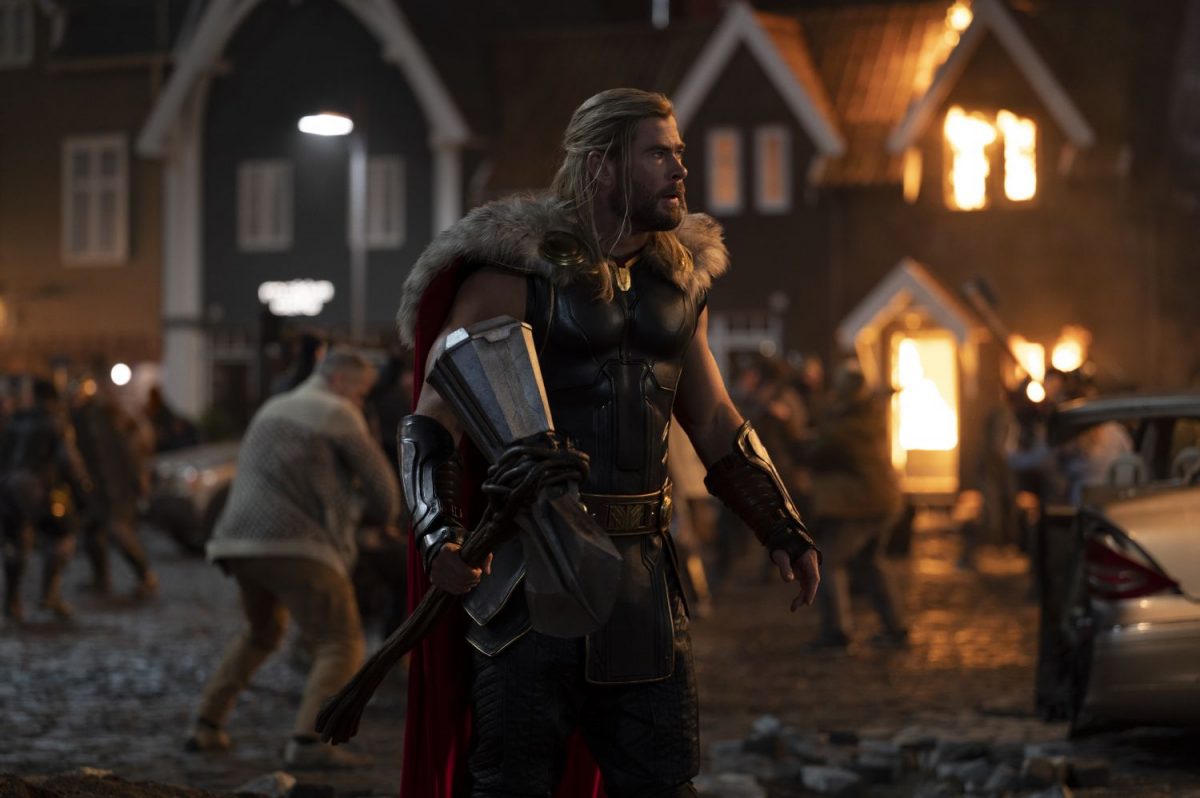 "Especially since Taika got involved. He brought out the immature, young, adolescent quality that I embody and so does Thor now – which he didn't in the original films," said the Australian actor.
"And that's the sort of North Star. Embodying this space as a child would and enjoying all of it and being caught up in the wonder and the fascination of all of it. Not getting bogged down in the serious nature that we can when making films. Personally, with these kinds of films, it's got to be fun, and that's what we've done. That's what Taika's kind of insisted upon, and it's been fun."
But Waititi isn't merely keen on rehashing old elements, and repeating himself in this sequel. And just as Ragnarok brought back familiar characters into the mix, Love and Thunder sees the return of Natalie Portman's love interest character, Jane Foster, who was last seen in The Dark World, and lightly referenced in subsequent movies until it was revealed that the couple had broken up.
It was Waititi who wooed the Oscar-winning actress back into a role she thought she gave up a while back, except that now, Foster is back as Thor's equal. Just like in the comics, Foster wields Mjolnir, and is granted the power of Thor, and becomes The Mighty Thor, exerting more dominance and space than she's ever done in the previous movies.
Putting on the Mighty Thor suit was a surreal experience for the 41-year-old actress, who for a long time only saw her co-star don the red cape and hammer. And while Portman has been in plenty of movies, this is the first time she has played a lead-action role before.
"Yeah, it was pretty wild, of course. After seeing Chris wear the costume for so many years, and then to try, you know, the version on myself with it. And getting fitted for all the, you know, arm cuffs and the boots and everything was pretty surreal for the first time," shared a smiley Portman.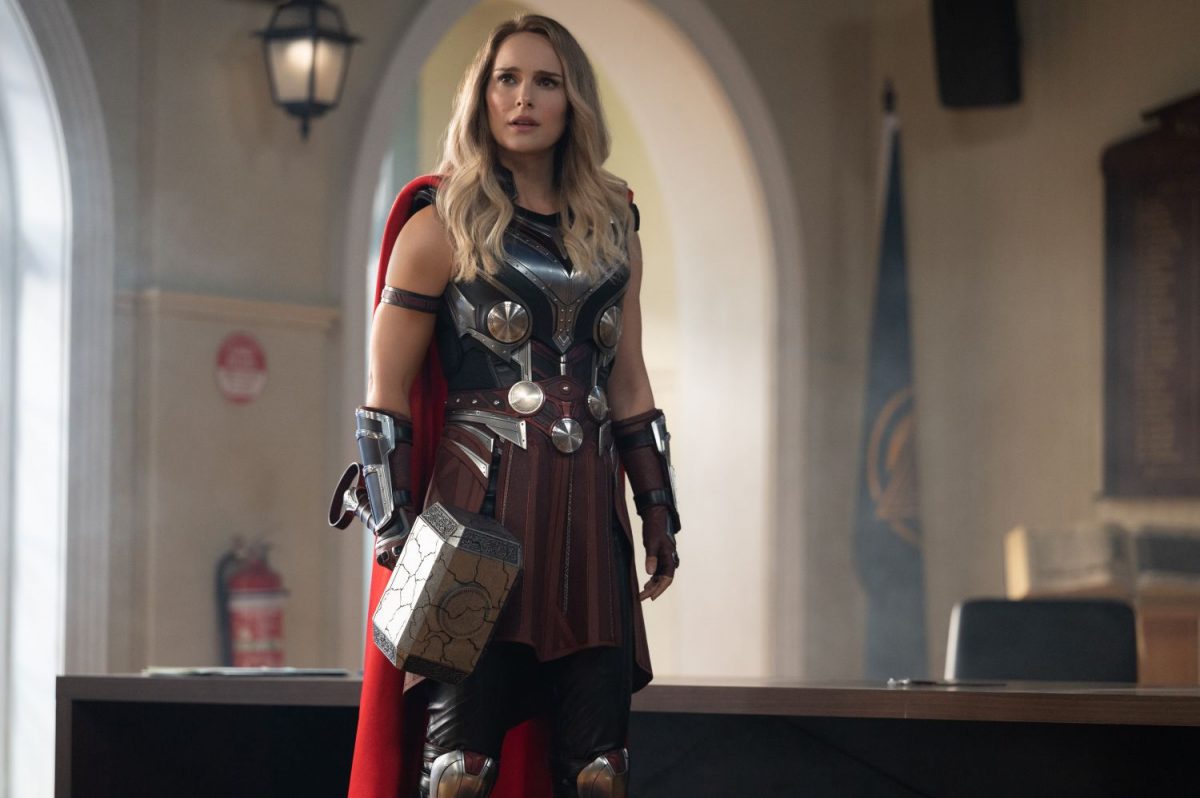 The actress blames it on her small frame and stature, which does not give the impression of a female action star, and according to co-star Hemsworth, Portman was usually the first person at the gym every morning and took charge, often participating in a lot of weightlifting to prepare herself for this role.
"That's very sweet, but I was especially grateful to everyone's imagination to cast a five-three actress in a six-foot role. I think that takes a real leap of possibility in your mind and probably not something I will, you know, get the opportunity to do, to be imagined as, by any other group."
Portman's Mighty Thor isn't the only lead female in the action-packed Marvel Studios film. Returning to her role as King Valkyrie is Tessa Thompson, first introduced in Ragnarok as an often-drunk warrior-turned-collector on Sakaar, before returning to Asgard and eventually raising through the ranks to become the new ruler of New Asgard. (We won't spoil it for you if you haven't seen Avengers: Endgame)
In Ragnarok, Valkyrie was portrayed as a badass superhero who also has a goofy side to her. She's quick-witted and intelligent but has a darker side, which we will see in Love and Thunder. After all, fables and lore have always indicated that wearing the crown to a kingdom takes a heavy toll on a person, and Valkyrie carries a ton of trauma from losing her sisters in the battle against Thor's stepsister, Hela. And for all her complexities and brilliance, Thompson has had a fun time playing the role.
"It's been really fun. I mean, the thing that I've really enjoyed about these films, and certainly I think something that Stan Lee talked a lot about, whether it's a villain or a hero, the thing that connects them to their power, whether it's used for good or bad, is actually their trauma,' explained Thompson.
"And so, when we first met Valkyrie, she had a tremendous amount of it, and she was dealing with that by drinking a lot. And for Taika and I, we talked a lot about what a female superhero looks like, that you sort of have this moment where she comes out, and you think it's gonna be sort of that badass thing and then, she immediately falls over," said Thompson.
"And that was really fun to both try to inhabit the spirit and the kind of physicality that it takes to be a hero, which is its own skill. It's not an easy thing to do, to allow her to be fun and sort of goofy."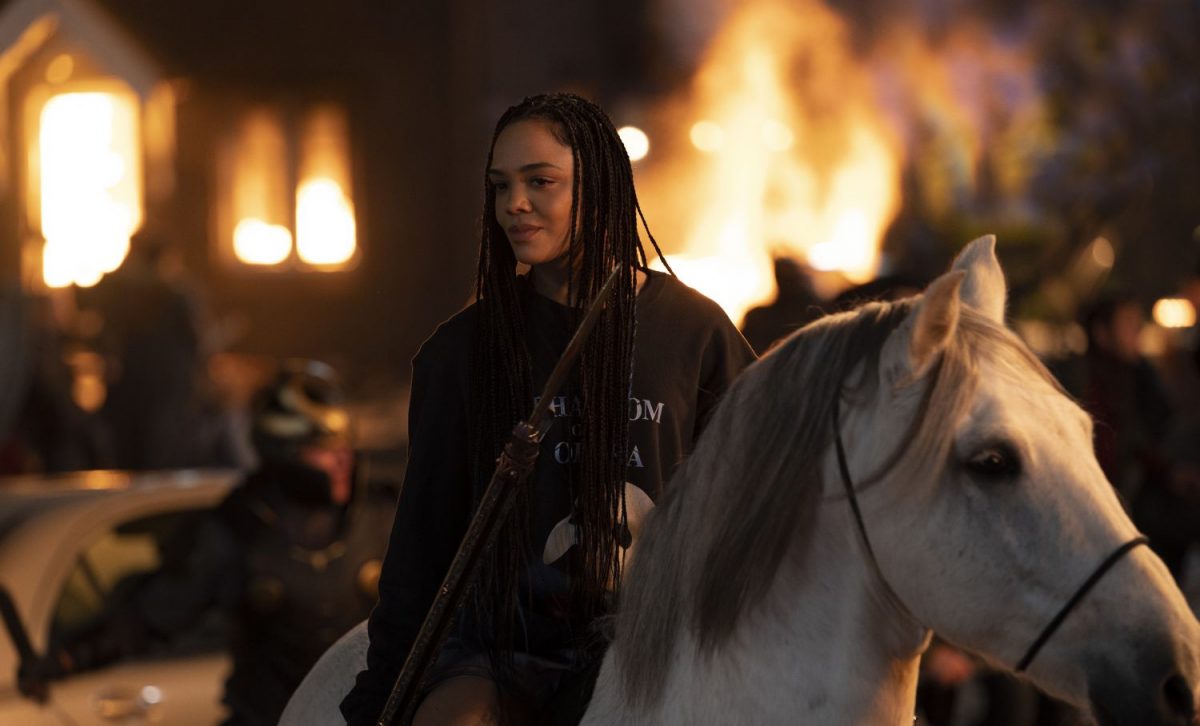 In Love and Thunder, the King steps down from her throne to help Thor and Mighty Thor put a stop to Gorr the God Butcher, played by award-winning actor, Christian Bale. As teased in the trailers, viewers will finally see more action from Valkyrie as she dons her armour once more.
"With this one, we also talked about the idea of someone that has a job that they really love, but they're also kind of disgruntled. She, you know, was a professional soldier for thousands of years and now finds herself kind of stuck in bureaucracy," explained Thompson.
"So, she's really missing being on the battlefield and missing her sisters. It's been great fun to get to have that again, with Natalie in particular as Mighty Thor."
Whilst Love and Thunder brings back beloved characters in their evolved and different forms, the movie is also introducing a new villain that poses a large threat not just to Thor, but to all Gods who exists in the MCU.
Best known for his role as Batman in Christopher Nolan's The Dark Knight trilogy, Christian Bale is trading in his dark capel and cowl, for a sword and dressed in white. And where Hemsworth, Portman and Thompson tap into relatability in this movie, Bale reaches for the opposite.
"I think in Gorr, they look for an actor polar opposite [of Hemsworth]. Someone not relatable, abit of a loner, creepy, someone no one wants to be around, and nobody wants to see his ass. And so, I think they went, 'Yeah, we found it in Bale'," joked the actor.
After holding the title of Gotham's protector for seven years, Bale was very welcoming of playing a Marvel villain and was intrigued by how complex Gorr was – how even for a villain, he was someone that hopefully, viewers can sympathise with or attempt to understand.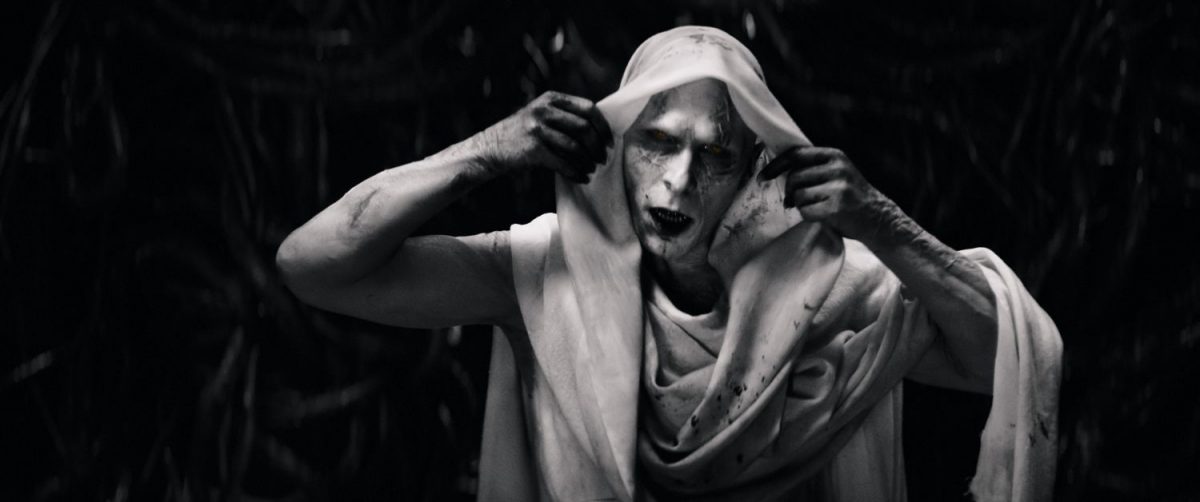 "Look, there's a great pleasure in playing a villain. It's a lot easier to play a villain than it is to play a hero. Everyone is fascinated with bad guys, right, immediately. And then, the beauty of it is that Taika can make it bloody hilarious and then really moving as well in this story," explained Bale.
"I don't know if it's pushing it too much to say sympathy, but certainly you sort of understand maybe why this guy is making awful decisions, you know. And he is a monster, and he is a butcher, but he's possibility a little understanding of why he came to be that way."
Co-star Hemsworth couldn't agree more, "​​He's my favourite villain in the Marvel Cinematic Universe, and I love everyone I've worked with, but this was particularly special. With what Christian said before, there's this empathic quality there, there's a vulnerability. You kind of find yourself going, 'Oh what's he's doing is wrong, but I get the sort of the motivation behind it.'"
Getting into character was an interesting process for Bale. While working with the often chaotic Waititi, who enjoys and encourages improvisations, is nothing new to Bale who has worked with plenty of directors as a bonafide A-lister, he had not worked with someone who uses music as such an essential part of his filmmaking.
"No, certainly not a first. I've worked with a lot of directors who enjoy improvisation and what not. You know, you do the script first and then you just see what else you can do beyond that. But what I liked a lot is emotion comes through the ears, right, and he plays music non-stop," shared the actor.
"That was fantastic. So I'd arrive and he'd be playing like, what was it, Anil Chawla's 'Bells' quite often. That was one of your favorites. Bit of Kate Bush, thank you very much for that favorite. But then also I discovered Bruce Haack who makes his own synthesizers, and has very Gorr-like sensibility."
The 48-year old actor also admitted to wanting to do a dance sequence of Gorr dancing to Kate Bush, seeing as how he and Waititi are fans of the English singer-songwriter. He even requested half a day to film the dance.
"Probably something we should do on a weekend," responded Waititi.
"Probably something we should do now!" laughed Thompson.
Thor: Love and Thunder premieres on 7 July 2022.