If there's one thing Taika Waititi is going to do, it's poke fun at the God of Thunder.
After taking a jab at Chris Hemsworth's Thor in the tongue-in-cheek Thor: Ragnarok, Waititi is revving up the jokes in Marvel Studios' Thor: Love and Thunder where he returns to the director's seat to boss Hemsworth around, as well as voice the lovable Kronan warrior Korg.
Having read the comics and finding the Asgardian deity a tad too serious, Waititi decided to remove the stick up the superhero's ass by quite literally, exposing his naked butt in one of the movie's scenes. When asked whose idea it was to strip Hemsworth, the director gladly shared the credit with Thor: Love and Thunder producer Brad Winderbaum.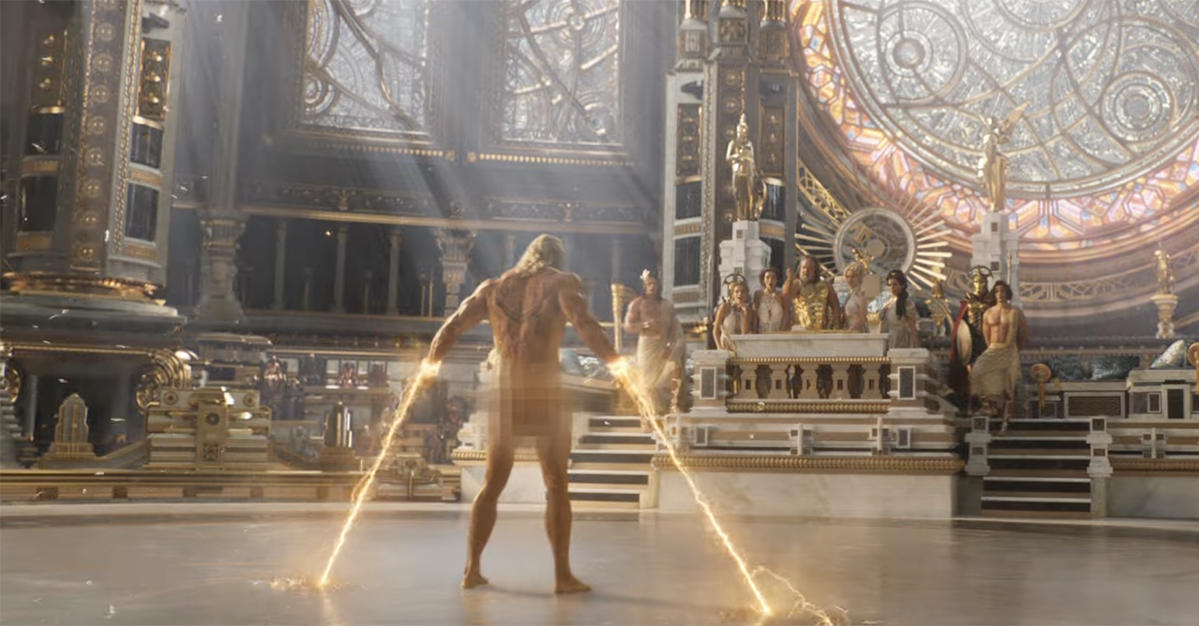 "That was was really me and Brad Winderbaum, the producer. We wanted that right from the beginning, and so that was my first draft of the script," said Waititi in a roundtable interview with Geek Culture.
The intention was simple: humiliate Thor, especially in front of his ex-girlfriend Doctor Jane Foster (played by Natalie Portman) who has now suited up as the new Mighty Thor. And with Hemsworth having bared it all before in previous films, Waititi was confident that the Australian actor will be happy to do the same for Love and Thunder.
"Chris has been naked before in some of his other movies – in Rush, you know, he was naked – and it just felt like a great way to bring more audiences in. And it's just so fun to poke fun at Thor," laughed Waititi. "Chris is perfect in many, many ways and he's okay with also having the joke on him so I thought it was just a nice way of doing that."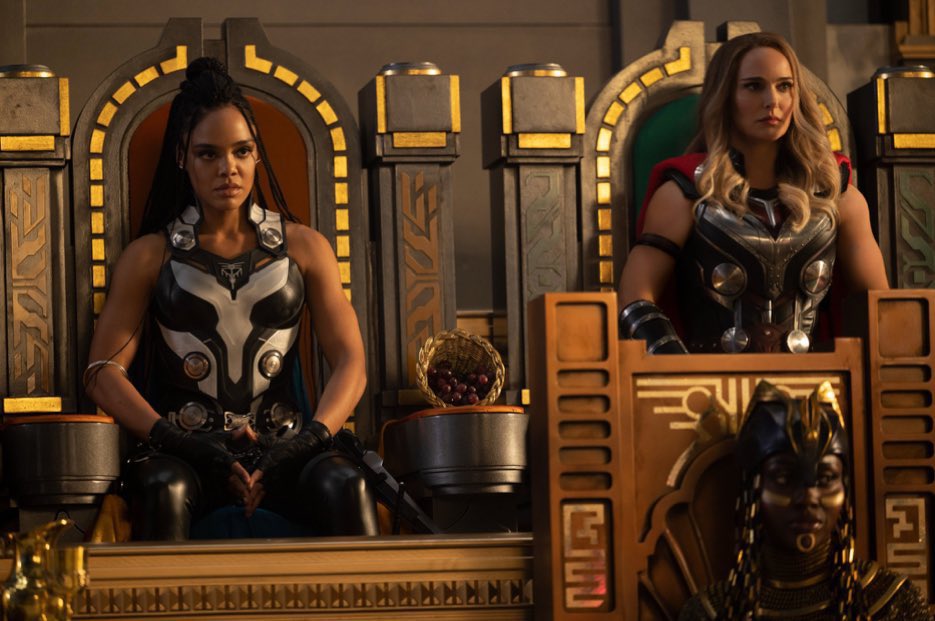 In Thor: Love and Thunder, the God of Thunder finds himself on a journey unlike anything he's ever faced – a quest for inner peace. But Thor's retirement is interrupted by a galactic killer known as Gorr the God Butcher (Christian Bale), who seeks the extinction of the gods.
To combat the threat, Thor enlists the help of King Valkyrie (Tessa Thompson), Korg, and ex-girlfriend Jane Foster, who – to Thor's surprise – inexplicably wields his magical hammer, Mjolnir, as the Mighty Thor. Together, they embark upon a harrowing cosmic adventure to uncover the mystery of the God Butcher's vengeance and stop him before it's too late.
Marvel Studios' Thor: Love and Thunder strikes cinemas on 7 July 2022.