As news from Disney's D23 expo starts to filter out of Anaheim, one piece of new that has gripped fans everywhere is that the upcoming Star Wars hotel in Orlando will allow all guests to immerse themselves in a personalised Star Wars adventure during their stay there.
This has gotten many of us excited about the entire premise of this Star Wars/Westworld concept. Do we dress up? How would the hotel staff know when we're play acting, or when we really need assistance? Are these the droids we're looking for, or part of the park's talent?
You can be sure that Disney is working hard on perfecting that narrative, so what if we tell you that work is already underway, to ensure that by the time this premise is introduced in the new hotel, many of the kinks of this operation would have been ironed out?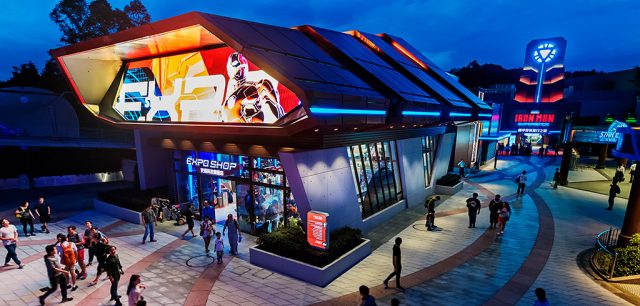 Following the release of the Iron Man Experience back in January, the rest of the Avengers and even more Marvel heroes have joined the battle to repel the forces of Hydra, and guests are being recruited to bolster the strength of S.H.I.E.L.D. as part of their Marvel Super Hero Summer.
It's not quite the same level as Thanos, but consider this as the filler before the next big event at the park come September. Join the likes of Captain America, Spider-Man, Dr. Strange, Thor, and Star-Lord to complete various heroic tasks around the park as an official agent of S.H.I.E.L.D. from June 14th till September 3rd.
Marvel Super Hero Summer
Your mission will include:
Captain America: A Hero's Welcome – Captain America will personally welcome you to the team — giving you a perfect photo opportunity!
Spider-Man Heroic Encounter – Let Spidey show you what it takes to be a Super Hero and pose for a portrait with the web-slinger himself!
Mission: Dimensions of Danger – Join Black Widow, Hawkeye, Thor, Dr. Strange and Star-Lord on an epic journey to recover the Portal Nexus before Hydra can get their hands on it.
Iron Man Experience: Battle Hydra – high above the Hong Kong skyline on board one of Stark Industries' latest technological marvels.
Yeah, it's not a hotel stay, so you can't snuggle up with Natasha (or Steve) in a hotel room, but you can become an agent of S.H.I.E.L.D. and team up with your favourite Super Heroes to save the world. Pick up your official Agent Credential and personalized ID, and get ready for your training as a new agent!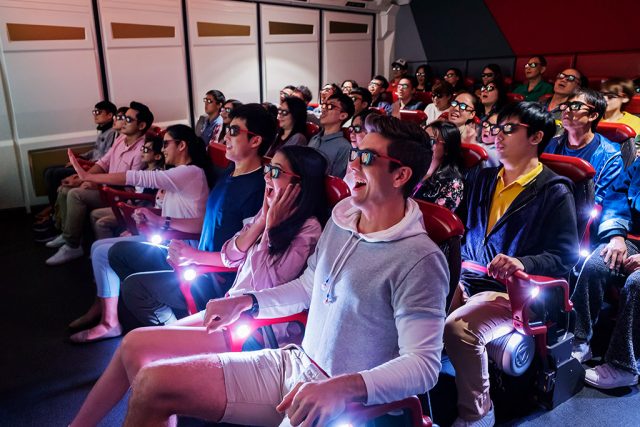 S.H.I.E.L.D. Agent Credentials and personalized ID are available for only HK$58 at the Marvel Supply HQ (at the exit of Mission: Dimensions of Danger), Expo Shop at the Iron Man Experience, and Town Square Photo on Main Street, U.S.A.
As an Agent of S.H.I.E.L.D., you'll even enjoy a 20% hero's discount on an original, Limited-Edition Hong Kong Disneyland Marvel Comic Book.
ENTER NOW TO WIN 1 OF 50 COMICS
Now, we're not saying that Geek Culture is a front for S.H.I.E.L.D., or that we have any formal ties with the agency, but we have on hand 50 issues of limited-edition Hong Kong Disneyland Marvel comic books to giveaway!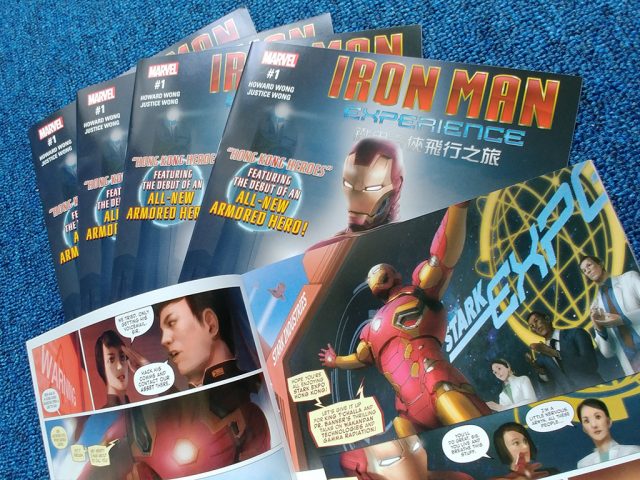 Iron Man Experience: Hong Kong Heroes #1 is available for purchase for HK$58, only at Hong Kong Disneyland and it's packed with all the action we've come to expect of Tony Stark. If this doesn't spur you on to grab tickets to Hong Kong Disneyland, you probably might be a Hydra agent in disguise!
To stand a chance to win, simply complete these 2 simple steps:
SHARE THIS POST and TAG a fellow Iron Man friend. ->
Fill in the form below.
Give us a LIKE below if you haven't done so yet, so you won't miss out on future similar giveaways!
[GIVEAWAY HAS CLOSED]
The giveaway is open to all residents of Singapore. Contest closes on 5 August 2017 @ 23:59hrs (GMT+8). 50 lucky winners with the correct answers will be picked at random. The winners will be notified via email by 7 August 2017. Good luck!