You know you are in for serious immersion when Ted Robledo, Walt Disney Imagineering Creative Director, gives a press briefing for the Iron Man Experience and refers to Tony Stark and Iron Man like they are part of reality and not just characters found in comic books.
And that is the experience Disney wants to give park-goers when they step into Tomorrowland's latest attraction which opens January 11.
Being Disney's first Marvel-themed park experience and ride, the Iron Man Experience has set a very high bar for future Marvel properties.
The Stark Expo
The Iron Man portion of the Hong Kong Disneyland Park is designed to recreate the Stark Expo where Tony Stark showcases the latest technology from Stark Industries.
If you're a keen follower of the Marvel Cinematic Universe, you would recognise that the Stark Expo was first started by Tony's father Howard Stark in 1943 making it's appearance in Captain America: The First Avenger.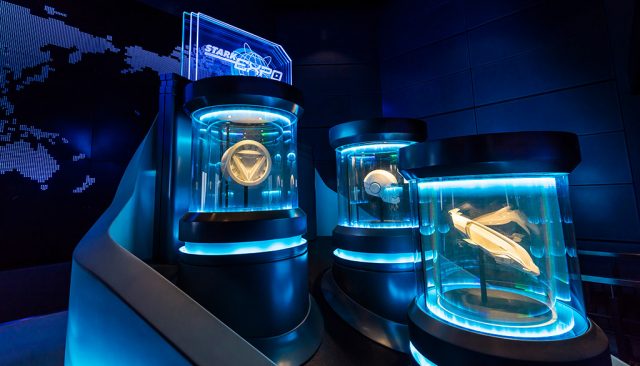 It comes as no surprise to fans of Walt Disney would also note the spirit of a Stark Expo very much mirrors what you can find in Disney's Epcot Center in Orlando, a theme park dedicated to Disney's vision of the future. Perhaps this is why Disney chose Iron Man as its first Marvel-themed ride and housed it in Tomorrowland.
The Ride of Tomorrow
The mainstay of the Iron Man Experience is its 3D motion simulator ride.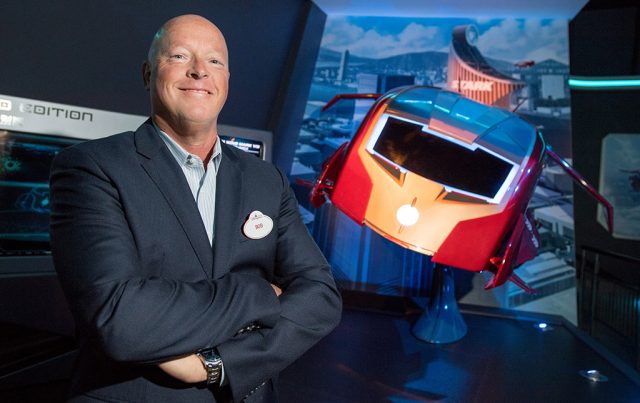 Hardcore Disney theme park fans would immediately draw direct comparisons with Star Tours found in Tokyo and Orlando.
Like Star Tours, the Iron Man Experience ride takes place in an enclosed cabin complete with flight simulation, 3D film projection and digital surround sound.
Iron Man Experience puts riders into the Expo Edition Iron Wing, essentially an Iron Man suit for 45 people. Stark chose Hong Kong Disneyland as the location for the latest Stark Expo and you are a visitor riding the Iron Wing as part of Stark's tech exhibition. Like all large scale corporate events, the expo in Hong Kong is not without purpose — The Stark Expo is timed to mark the opening of the Hong Kong Stark Tower, home to the biggest Arc Reactor ever built.
Things take a turn for the worse when Hydra drops in unceremoniously while you're on tour in the Iron Wing and that's when the fun starts.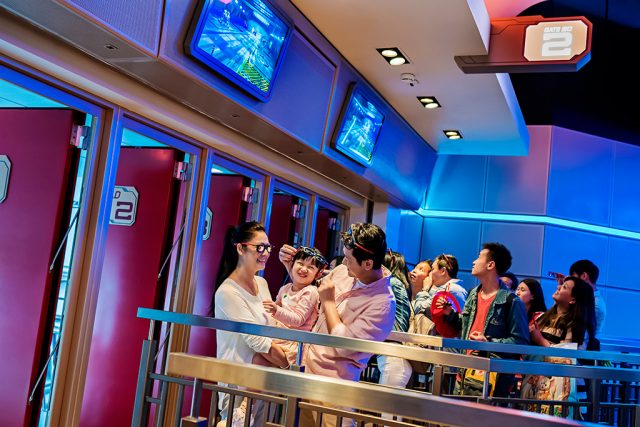 Your first encounter with Hydra elements takes place on street level in Hong Kong. Everything looks incredibly realistic. You cannot tell where the actual actors begin and where the computer animation ends. Everything is blended together perfectly.
If the Transformers ride in Universal Studios Singapore blew your mind away by masterfully marrying the mechanical and digital, the Iron Man Experience will anchor your jaws to the floor.
Incredible visuals after incredible visuals and on point motion simulation makes the four and a half minute ride fly by swiftly. There were definitely more thrills than spills (why a Cantonese-speaking Jarvis?) and the ride is not overly intense so it can be enjoyed by the young and young at heart.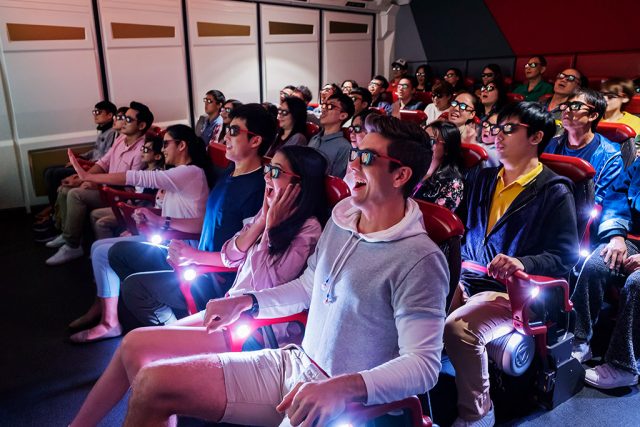 The highlight of the ride is definitely flying alongside Iron Man who saves your skin multiple times. He, too, looks exceptionally real and voiced acted by RDJ no less. What more could we ask for? Sadly no Cap, but his shield was an exhibit for riders to admire while queuing for the ride.
A Complete Experience
Aside from the ride, there is also a separate Iron Man Tech Showcase which is an exhibition of Stark technologies and, more importantly, a showcase of a never seen before Iron Man suit designed specifically for this showcase.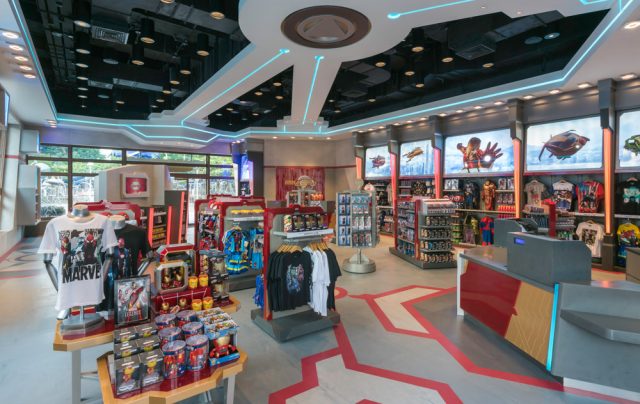 Shoppers eager to land themselves some cool Iron Man and Marvel merchandise will be pleased to know that the Stark Expo has an entire store dedicated to this cause.
The highlight of the shop however is the Become Iron Man at The Stark Expo interactive game. You can design your own Iron Man suit and then wear it through a motion-picture game and blast Ultron Robots. It takes really thick-skinned adults to try it because they will look like E Honda flailing their arms about but it is a blast for the kids.
Great addition to a great theme park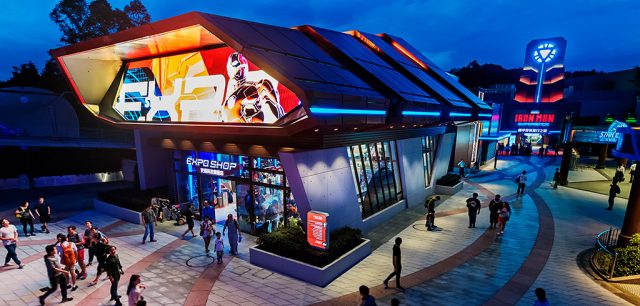 Hong Kong Disneyland is really coming into its own, my visit here was really comfortable. Perhaps it was the cool early January weather. The crowds here are well managed and queues for rides never exceeded 15 minutes. Maybe I was lucky. And with the Iron Man Experience bolstering the park's repertoire, there is now one more reason to reserve on holiday a year for this lovely place and cut some Hydra heads.
I can't tell if I'm a fan of Valve, or I just love Half-Life, Counter-Strike, Day of Defeat, Left 4 Dead, Team Fortress and Dota 2. But I'd trade any of those games for a good ol' session of Real Life Face-Offs ala board games!