Four years after its initial release in the hands of a different director and to lacklustre results at the box office, Warner Brothers' Justice League will soar once again, under the guidance of original DC Extended Universe architect, Zack Snyder.
Dubbed the #SnyderCut by fans, the original Justice League movie was intended as a multi-part film to cap a string of movies that started with Snyder's 2013 Man of Steel reboot, which starred Henry Cavill as Superman. Despite a decent box-office performer, it never captured the acclaim of Christopher Nolan's earlier Batman Trilogy, but it did lead to a semi-sequel, which faced Superman against a new Batman, played by Ben Affleck, in 2016's Batman v Superman: Dawn of Justice, also helmed by Snyder.
Plans were then laid out for a Justice League movie and while much of it was filmed and entered into pre-production, the death of Snyder's daughter, plus a rising dissatisfaction among comic book fans for the dark tones of Snyder's vision, led to his withdrawal from the role during post production.
Director Joss Whedon was brought in to wrap the production but the retool included additional rewrites that led to reshoots, which included a recolour of the FX effects in the movie, a much derided scene with Cavill as Superman, but with Cavill's real-life moustache digitally removed as he was in the midst of shooting Mission Impossible: Fallout and was not able to shave. The final version was a restructuring of Justice League as a single, standalone movie. 
The finished film earned over US$660 million at the global box office, was deemed a failure and marked the end of the larger shared DC Extended Universe, with subsequent movies, including 2019's Shazam!, 2020's Birds of Prey, as well as the upcoming Wonder Woman 1984 and The Suicide Squad, take on a more standalone approach.
Over the years, fans clamoured and petitioned for Warner Bros. and Snyder to release his version of Justice League, which included elements of Darkseid, time travel by The Flash and a Knightmare version of the future with a scorched Earth and darker Superman, all which were hinted at in Batman v Superman: Dawn of Justice, but never mentioned in Whedon's final cut.
In the last three years, Snyder has also talked about his version of his movies, which included deleted scenes including Superman's black costume, the death of Lois Lane (from the Knightmare version), storyboards which includes Darkseid, as well as deleted scenes which had Kiersey Clemons as Iris West, girlfriend of Barry Allen (Ezra Miller) aka The Flash, and Orion Lee's turn as Ryan Choi, aka The Atom.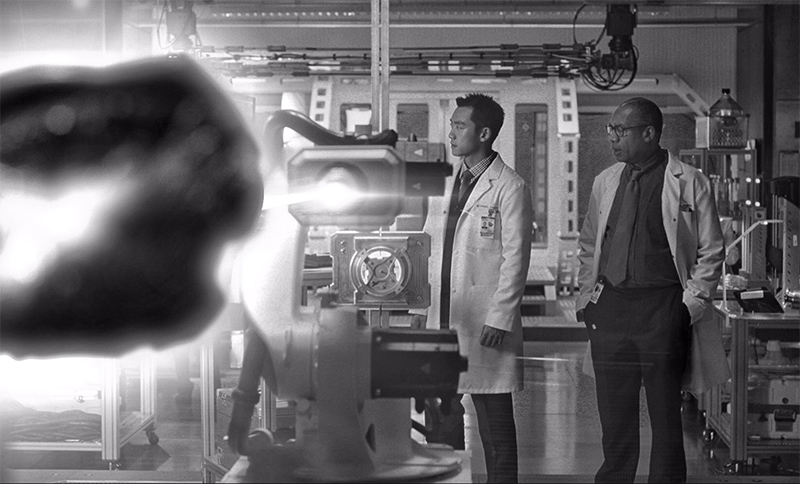 Most recently, actor Ray Porter, who has been rumoured to be cast as Darkseid, confirmed his role and voice contribution to Snyder's original version.
The upcoming #SnyderCut isn't a version that supercedes Whedon's cut. Instead, it is an incomplete version that will debut next year on HBO Max, the upcoming streaming service from ATT, the owners of Warner Brothers and DC Comics. While it won't come out for at least another year, here's what we know of Zack Snyder's eventual version of Justice League.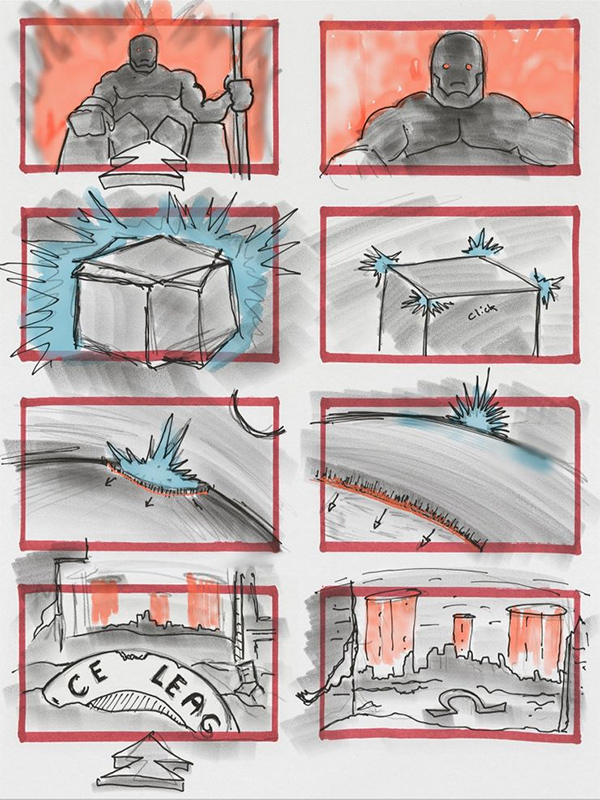 ---
1: HBO Max is providing US$20 to $30 million for Snyder to complete his version.
Snyder famously stepped down in the middle of post-production of the film, and never completed reshoots or special effects for his version, before Whedon stepped in. This means that there are parts of his version that are only available on storyboards, and incomplete, or even draft-only special effects. But this means that HBO Max has faith and recognises fan demand for Snyder's version, and is willing to pump in more money for Snyder to take his original footage, add some new post-production work, to create a new version.
2. Some of the original cast of Justice League are involved, but there will not be reshoots
It is reported that Synder, while working out the agreement to develop his version for HBO Max, wanted the budget to reshoot unshot parts of the movie with the original cast, but HBO Max turned him down. With Ben Affleck having departed the role of Batman, and Henry Cavill's involvement with Superman up in the air, it would be challenging to gather the League back once more. However, HBO Max and Snyder have indicated that the cast would be recording new ADR (automated dialogue replacement) for the film, which means retooling existing footage to fill in the gaps, or even possibly creating new animated or FX sequences with the cast and their voices, without anyone donning their costumes.
3. More DC Comics characters in Justice League #SnyderCut, including Martian Manhunter and Green Lantern
In the last few years, a variety of folks have talked about what could have been, including cameos as mentioned earlier, and even the introduction of new ones. Harry Lennix, who was introduced as General Swanwick in Man of Steel has long been rumoured as being J'onn J'onzz aka the Martian Manhunter in disguise. Zack Snyder has since confirmed this theory, by sharing a storyboard from a deleted Justice League scene with J'onn.
4. The return of Superman's Black Suit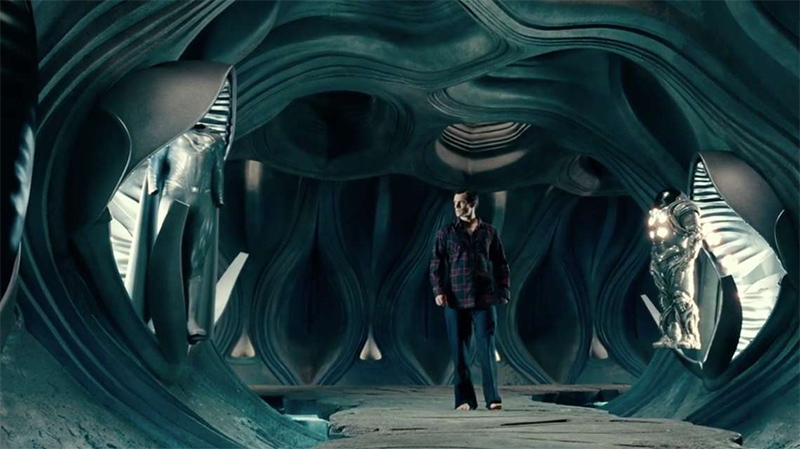 The appearance of Superman's black costume was long hinted at, and it was revealed in a deleted scene in the Justice League Blu-ray release. First introduced in The Return of Superman comic book series, the suit has been used to signify Superman's resurrection after his death, which took place in Batman v Superman: Dawn of Justice. Unfortunately, the final movie glossed over the iconic imagery of the black costume and reduced it to a deleted scene. Given that Snyder killed Superman in BVS, the black costume is highly likely to be seen in the #SnyderCut.
5. The #SnyderCut could be a four-hour movie, or a six-part miniseries
Fans want and are demanding a movie, but Snyder's original, incomplete edit was a 4-hour edit. Whether this was meant as a combination of two Justice League movie edited as one, or a 4-hour part one is anyone's guess. Snyder has said that while he has not seen the Whedon version, he estimates that the theatrical version only used ¼ of his footage, which means there is pretty much a whole movie that hasn't been publicly screened. It has not been decided if the HBO Max version will be a four-hour director's cut, be split into six "chapters" aka a mini series. The Snyders (Zack's wife, Deborah is a producer of the movie) are now in the midst of reassembling much of their original post-production crew for much of the work, including scoring, cutting, and creating new and finishing original visual effects.
6. The #SnyderCut is a supplement to the DC Extended Universe, not a replacement
With streaming services looking to develop new content, the conclusion of a filmmaker's vision, which a majority has already been shot, is deemed to be a cheaper and more cost-effective way to build a library. The eventual #SnyderCut is not meant as a replacement for the theatrical version, nor is it a spring board to further Snyder's original version of the DC Extended Universe.
Sequels to Aquaman, Suicide Squad and Shazam! have been greenlit and those films, including the upcoming Wonder Woman 1984, were devised by Warner's film division. This project by HBO Max should be seen as a What If, much like the Richard Donner Cut of Superman II, which was released on home video, using original footage filmed by Donner for his intended sequel to the highly successful 1977 Superman film, but unused when he was fired from Superman II, even though he already shot much of the sequel.  
---

Drop a Facebook comment below!