Elizabeth Olsen wants Scarlet Witch and the X-Men to team up!
Hugh Jackman's return as Wolverine in Deadpool 3 is one of the week's biggest surprises, and it seems like fans aren't the only ones excited about it. During an interview with Variety, Olsen shared that she wants to work with a few X-Men legends, including Jackman's Wolverine and Michael Fassbender's Magneto.
"I guess Wolverine is X-Men," said Olsen. "It would be cool to work with a lot of those people form the X-Men franchise. I guess [Michael] Fassbender is my dad in some world?"
In the comics, both Scarlet Witch and Quicksilver are mutants and are children of the X-Men villain Magneto. The villain has been played by Sir Ian McKellan and Michael Fassbender in the X-Men film series, but that's not the case in the Marvel Cinematic Universe (MCU).
In the MCU, Olsen and Aaron Taylor-Johnson made their debut in Avengers: Age of Ultron as Wanda and Pietro Maximoff respectively and had a different backstory. In the MCU films, they were experimented upon by Baron von Strucker (Thomas Kretschmann) and obtained their powers from Loki's (Tom Hiddleston) sceptre during these frightful tests.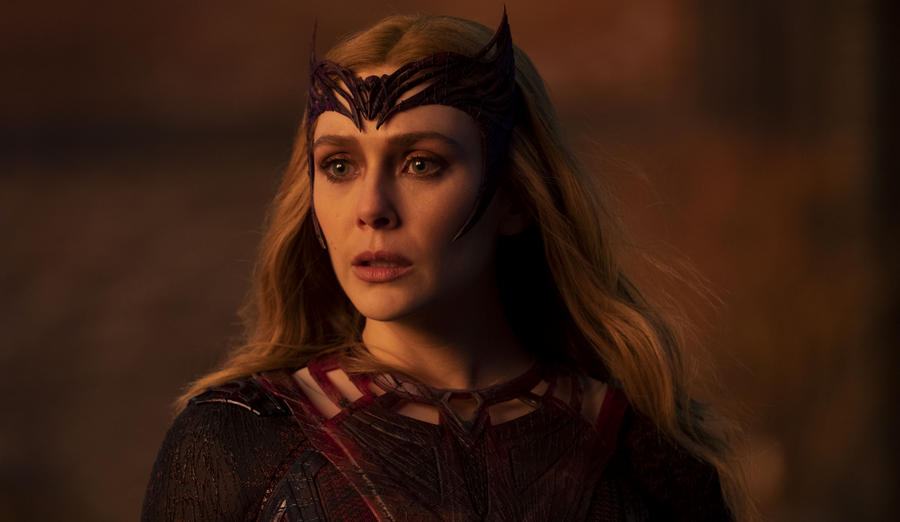 Pietro died in the Battle of Sokovia at the end of Age of Ultron and Wanda continued making appearances in the MCU, even landing her own TV show WandaVision and becoming one of the lead roles in Doctor Strange in the Multiverse of Madness.
In Doctor Strange in the Multiverse of Madness, Wanda seemingly died off-screen so whether, or rather how Olsen makes her return to the character and to the MCU remains to be seen.
"There really is so much more to explore," said Marvel boss Kevin Feige. "We still haven't touched on many of her core storylines from the comics. I'd work with Lizzie for another 100 years if we could. Anything's possible in the multiverse! We'll have to see."