Stargirl has been cast and she actually looks like a teenager. Because she's technically still one.
Brec Bassinger (School of Rock, All Night) will be playing the teenaged character in DC Universe's original series Stargirl. Stargirl is only one of many original series made for the new DC Universe streaming service, along with Titans, Doom Patrol, and Swamp Thing.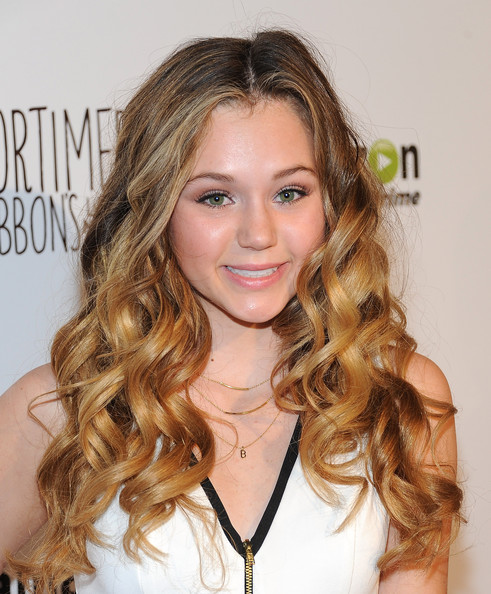 Stargirl is about a girl named Courtney Whitmore who uses the power of the Cosmic Converter Belt and the Cosmic Staff to become Stargirl. The Belt enhances her natural ability while the Staff can project energy blast and give her the power of flight, often by her riding the staff like a broom. We love a bright, sunny witch.
In the comics, she is most famously known for being a member of the modern Justice Society of America (JSA), a team of superheroes originally assembled by President Franklin D. Roosevelt. Executive producer Geoff Johns stated that the series is a reimagining Stargirl and JSA, so it's very possible that the formation of JSA will have nothing to do with President Roosevelt or World War II.
Here's the official character description of Courtney Whitmore:
Courtney Whitmore is smart, athletic and above all else kind. This high school teenager's seemingly perfect life hits a major speedbump when her mother gets married and her new family moves from Los Angeles, California to Blue Valley, Nebraska. Struggling to adapt to a new school, make new friends and deal with a new step-family, Courtney discovers her step-father has a secret; he used to be the sidekick to a superhero. 'Borrowing' the long-lost hero's cosmic staff, Courtney becomes the unlikely inspiration for an entirely new generation of superheroes.
There's only been two other live-action version of Stargirl before. Britt Irvin (The Vow, Hot Rod) played her in the series Smallville, the first time the character was ever in a live-action format. The second time is in DC's Legends of Tomorrow, played by Sarah Grey (Power Rangers, Cinemanovels). This iteration of Stargirl follows her World War II origin story. Both of these characters were played by adult women in their 20s, even when the Smallville version was supposed to be a high school student. But that's just how all of Smallville actors are.
Stargirl's origin story is rooted in her adolescence when she discovered that her stepfather was the former superhero, Star-Spangled Kid. She then wore the suit as a form of a rebellion. What is a more stereotypically teenaged behaviour than rebelling against your parents? As of this year, Bassinger is 19 years old, a believable age to be in high school. And she looks like it, too. It's good to see that Hollywood is trying to put an end in adult actors playing teenaged roles. We don't need even more insecure teenagers.
Stargirl is expected to premiere in 2019 on DC Universe. We can't wait to see Brec Bassinger in action.
Dea wishes she could play the latest Tomb Raider or Uncharted, but she can't, so instead she reads and watches other people play. On her down time, you can probably find her re-reading Captain Marvel. The Carol Danvers one.
---

Drop a Facebook comment below!