Now that DC has its own video streaming service, there's less of a need to sanitise their upcoming original live adaptations on the account of broadcast or publishing standards. With Titans and Doom Patrol set to premiere in the near future, Swamp Thing is the third in a growing line of DC original live-action series. And while their first two productions seem pretty family friendly (even with the f*** Batman expletive in the trailer for Titans), Swamp Thing will be intense enough to warrant a hard R rating, says the show's writer Gary Dauberman (The Nun, IT).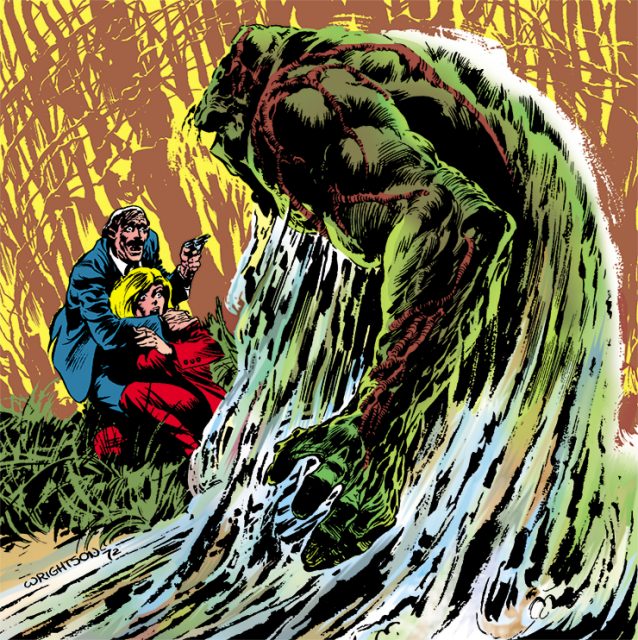 A darker, grittier narrative that's more in line with the comics will of course be appreciated by fans, and we hope that they'll deliver as promised. Not to mention, our titular character will be brought to life by a physical costume, as opposed to the typical grey onesie Hollywood so often features before its extensive CGI work. We can't wait to see how that will turn out.
Exclusive: Derek Mears Up To Play SWAMP THING Creature – https://t.co/GhBz1kfV8e #SwampThing #DC #DCUniverse pic.twitter.com/705gHHy6yT

— Splash Report (@TheSplashReport) September 11, 2018
The man who's going to don the mantle is rumoured to be Derek Mears (Friday the 13th, Predators). Considering Mears' body of work, there's little doubt that he possesses the ability to infuse his role with a delightful amount of imposing menace. With the awe factor of our favourite plant elemental in good hands (assuming this rumour holds true), we're now on the lookout for the casting of his human counterpart, Alec Holland. And with DC at the helm, we're pretty confident they'll pick someone properly fitting.
JoYFQ is a Gryffindor who distracts herself from the pitfalls of capitalism and hegemonic representations by reading fanfiction. Has surprisingly good RNG luck in games. Probably just jinxed herself.
---

Drop a Facebook comment below!

---