Jurnee Smollett has been on fire lately. Lovecraft Country may just be the most talked-about sci-fi horror series at the moment, but the actress was already seen on the big screen earlier this year as Dinah Lance aka Black Canary in DC's Birds of Prey.
Birds of Prey was released earlier in February, detailing the origin story of the team as well as the story of Harley Quinn's liberation from the Joker. In the movie, Black Canary played a rather significant role as Cassandra Cain's protector and used her position as a singer at Black Mask's nightclub to form the girl-gang and put a stop to him. The most impactful scene of hers was when she used her famous canary cry power to fight off the bad guys.
However, some may argue that the film was too Harley Quinn-centric and that the other female superheroes did not get as much screen time. That said, viewers excited to see girl-gang left the cinemas wanting more. Smollett feels similarly.
In an interview with Variety, Smollett entertained the idea of having a Black Canary solo show produced by Misha Green.
"It's no secret how much I love Black Canary. It's a dream, character and was a dream to play her," said Smollett. "If [the] dynamics fell in the right way, I would absolutely do it in a heartbeat, and Lord knows, I follow Misha wherever she leads me."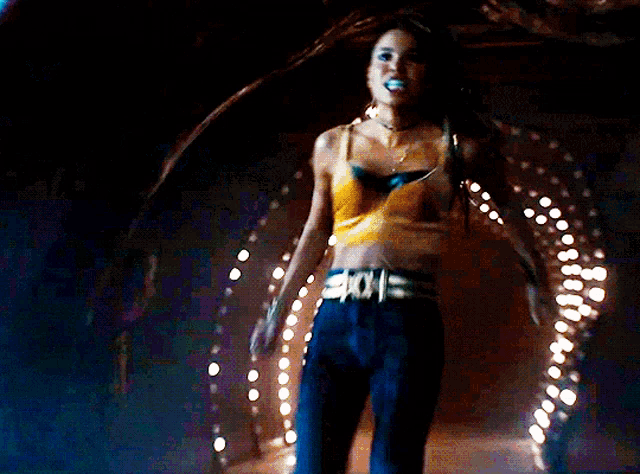 Green echoed the same interest: "I mean, you can't help but imagine it a little bit… like, 'What would I do with a Black Canary show?' It'd be exciting, I know that."
Rumours of a sequel to Birds of Prey have been circulating and there have been little to no news on the possibility of a solo TV show for members of Birds of Prey. The closest fans can watch Black Canary on-screen is Juliana Harkavy version of the femme hero in Arrowverse's Green Arrow and the Canaries that's currently in works at The CW.
Only time will tell if Smollett can return to the role of Black Canary, all we can say is that we are 100% here for it.
---

Drop a Facebook comment below!