Any comic book fan would know that more than any other superhero, there are many faces to the mystical Moon Knight, and after 47 years, the Fist of Khonshu is finally making his live-action debut in Marvel Studios' Moon Knight, landing on Disney+ on 30 March 2022.
But unless you're a huge comic book fan, and have explored the adventures of former Avenger and Marine Marc Spector, chances are that you have not heard much about the billionaire businessman and Defender, Steven Grant, and that's okay, because we've got all the details that can help you prepare for the upcoming six-episode miniseries.
A member of the Avengers, Defenders, Midnight Sons, Marvel Knights, Heroes for Hire and more in the comics, Moon Knight is a vigilante of the night, servant of the Egyptian God Khonshu, and one of the more fascinating heroes to come out of Marvel Comics. Golden Globe winner Oscar Isaac (Star Wars Sequel Trilogy) takes on the Moon Knight persona and will shake things up in this globe-trotting action-packed semi-horror series. That said, here's all you need to know about Marvel's Moon Knight before catching the series.
---
Origins
Moon Knight, aka Marc Spector, was a heavyweight boxer before becoming a marine and a mercenary. During a job in Sudan, Spector was left for dead but was suddenly revived, fully healed by the Egyptian God Khonsu. He claims Khonshu wants him to be the "moon's knight", an avatar known as "Fist of Khonshu", so Spector redeems his life of violence by protecting and avenging the innocent.
But all is not as it seems as Spector is later revealed to have dissociative identity disorder, and was recognised to have at least three primary identities alongside Marc Spector – billionaire businessman Steven Grant, taxi driver Jake Lockley and white suit-wearing consultant Mr. Knight. Other subsequent identities include an unnamed red-haired little girl and an astronaut.
Spector often has no idea what is going on with his other personalities, and all three primary personalities have been known to keep secrets from each other. This understandably causes distress for Moon Knight, and he often finds himself in a depressed state. The Disney+ show seems to have one of Moon Knight's personalities – Steven Grant – thinking he suffers from a sleep disorder.
---
Powers
Surprisingly, Moon Knight's powers are not all linked to the moon god that resides in him. His time as a boxer made him an expert with hand-to-hand combat, while his time in the Marines and as a mercenary made him an excellent marksman. He has an almost unmatched accuracy when throwing his crescent darts, but he can use anything as a deadly weapon.
There are some questions as to whether he has any supernatural abilities, of it they were figments of his fragmented mind, but along the way, his abilities include prophetic visions, enhanced strength under a full moon, and extremely high pain tolerance. He can also be resurrected after death (if Khonshu desires) which makes him semi-immortal. When in his Mr. Knight persona, he is quite the detective.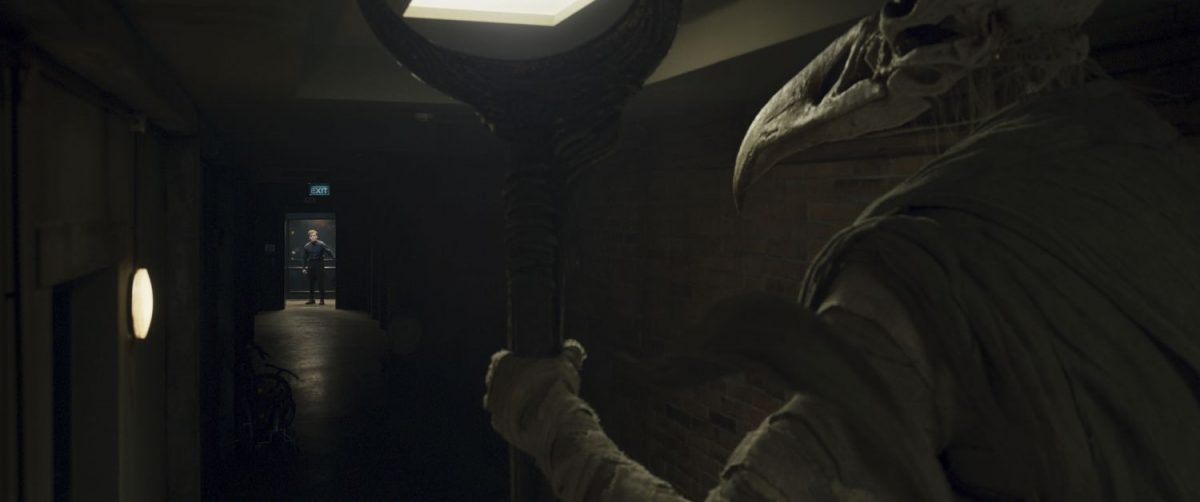 Most interestingly, the phases of the moon influence the intensity of Moon Knight's powers. Granted from Khonshu, a full moon enhances his strength, night vision, and his ability to observe the mystical plane. However, these powers are impacted by the moon cycles as it waxes and wanes, even completely vanishing during a new moon. It has also been strongly implied that his abilities are tied closely to his Moon Knight costume, but which one, as the comics, along with the trailer for the Disney+ series, shows that there are different versions of his costume.
Many geeks have deemed Moon Knight as Marvel's Batman, with a side of an Egyptian God. What are your thoughts?
---
In The Comics
Moon Knight was created by noted comic book writer Doug Moench, and artist Don Perlin, and first appeared in August of 1975 in issue #32 of Werewolf by Night. In the series, the character was hired to apprehend the titular werewolf on the run and fought against the lupine antihero for two issues. What seemed like a brief introduction became just the beginning of many comic appearances. Moon Knight later appeared in a few other comics – including Spectacular Spider-Man #22-23, the Avengers West Coast comics and was a recurring character in Hulk! Magazine – before getting his own comic run in 1980.
Since then, the Moon Knight comics have been published under 9 volumes with varying issue runs, with the most recent one released in 2021 by writer Jed MacKay, and artists Alessandro Capuccio and Rachelle Rosenberg. In April 2022, an anthology series, Moon Knight: Black, White, and Blood, will be released alongside the Disney+ show, with various stories by the creative teams of writer Jonathan Hickman and artist Chris Bachalo, writer Marc Guggenheim and artist Jorge Fornes, and writer Murewa Ayodele and artist Dotun Akanda.
---
The Actor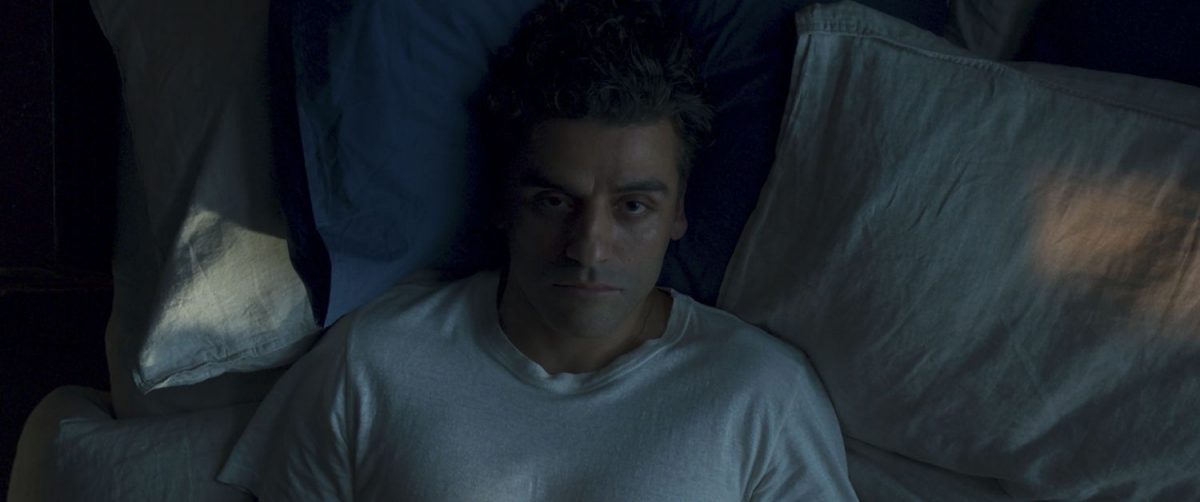 Bringing this vigilante to life is the one and only Oscar Isaac. The Star Wars alum, known for his roles in Ex-Machina and Dune will be donning the suit and crescent-shaped cowl for the upcoming Disney+ series.
Isaac will not only be playing the titular hero Moon Knight. As seen in the trailers and posters, Isaac will also portray the character's various personalities including Marc Spector, Steven Grant and Mr. Knight too.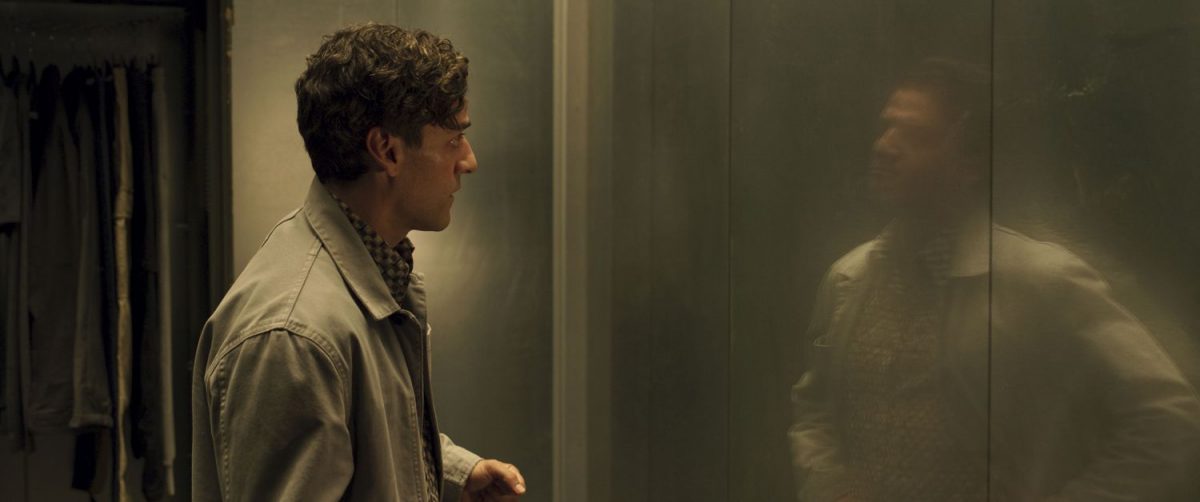 Whispers of his casting started as early as December 2020, and whilst the series isn't due to stream until 30 March, Marvel President Kevin Feige has been stirring rumours about a possible big-screen leap should the series take off.
---
The Disney+ Series
Moon Knight is the first Marvel Studios TV series that will introduce a brand new standalone superhero in the lead, to the Marvel Cinematic Universe. It is a stark departure from the first year of MCU Disney+ shows that featured all well-known Avengers, including WandaVision, The Falcon and the Winter Soldier and Hawkeye.
The six-episode TV series follows Steven Grant, a mild-mannered gift-shop employee, who becomes plagued with blackouts and memories of another life. Steven discovers he has dissociative identity disorder and shares a body with mercenary Marc Spector – and of course, the left fist of the Egyptian God Khonshu, Moon Knight.
The series stars Isaac as Moon Knight, May Calamawy as new character Layla El-Faouly, Ethan Hawke as Doctor Arthur Harrow and Gaspard Ulliel in an undisclosed role. It is directed by Mohamed Diab, executive produced by Grant Curtis and written by Jeremy Slater.
Moon Knight premieres on Disney+ on 30 March 2022.