ErgoTune, one of Singapore's leading developers of highly adjustable seating solutions, has unveiled the latest version of its best-selling ergonomic chair – the ErgoTune Supreme V3.
Designed based on customer feedback on their previous models, the new and improved Supreme V3 boasts precision controls and greater adjustability than before.
What does this mean for the user? For one, the Supreme V3 offers a more precise fit tailored to not just your body, but also your personal preference and activities. The ErgoTune is no longer just a chair to work on – you can relax and unwind on it too, and it's entirely up to you to decide when, with just a few simple adjustments. Secondly, this means that more people can now enjoy the ErgoTune Supreme, whether they are extra petite or big in stature, and get the comfort they deserve and support their body desperately needs.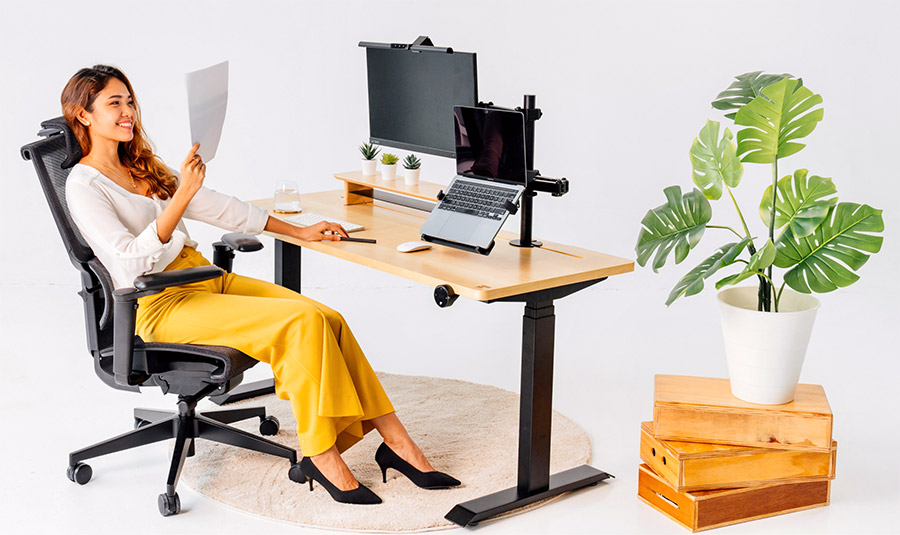 This is incredibly timely, as we begin to see for ourselves that a hybrid work arrangement is steadily becoming the norm across various workplaces, and we have to start thinking about the long term prospects of recreating the office in our home. The effects of eye strain, headaches, and musculoskeletal pain, including backaches and tense shoulders due to the long hours in a poor ergonomic environment can no longer be brushed aside as a problem that would disappear in "the next few months".
So without further ado, here are the 3 major upgrades done to the ErgoTune Supreme V3:
1) TriTune 3D Headrest Enhanced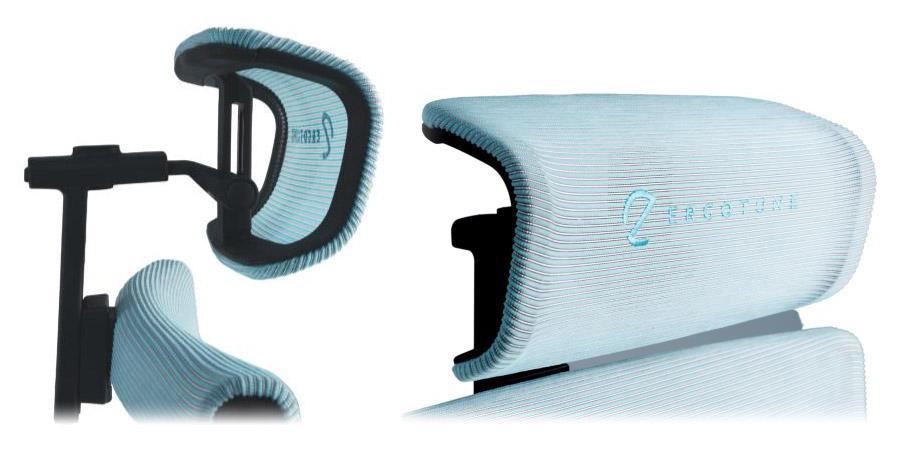 While its predecessor featured an adjustable headrest height and angled tilt lock of up to 60 degrees, the TriTuneTM 3D Headrest Enhanced has an extra function – adjustable headrest depth. This allows for a better fit on the neck to provide support to the upper spinal column, which prevents neck and upper body aches. The headrest height range is also a lot wider than before, making it now suitable even for petite users.
2) ATLAS Lumbar Support Enhanced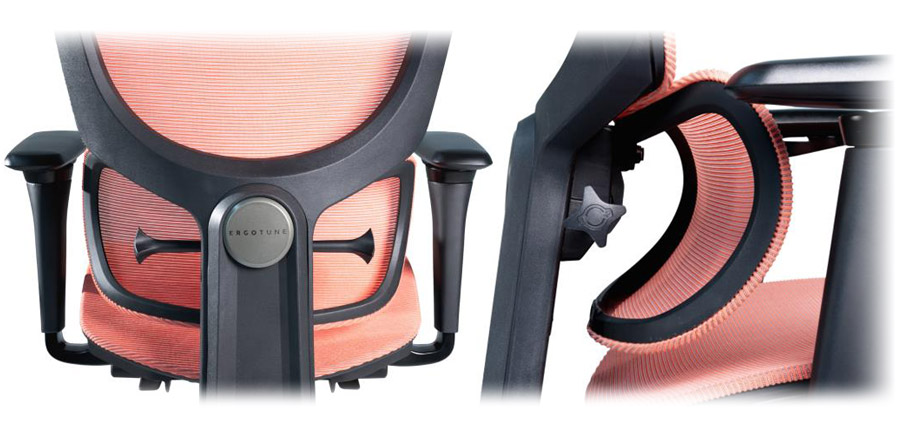 ATLAS stands for Auto-Tuning Lumbar Area Support. Previously, this lumbar support was attached to the backrest, which means that while it provides superb back support that auto-adjusts to your spinal curve, its tension level cannot be adjusted.
With the new enhancements, there is now more pronounced lumbar support. This ensures that sitting upright feels even more effortless, making the urge to slouch non-existent. There is also now a customisable lumbar support resistance, easily adjustable to three settings via a knob.
This allows users to tailor the support-to-comfort ratio according to their body weight (petite vs heavy-set) and activity (full-on work mode vs relaxed mode).
3) Gas Lift Enhanced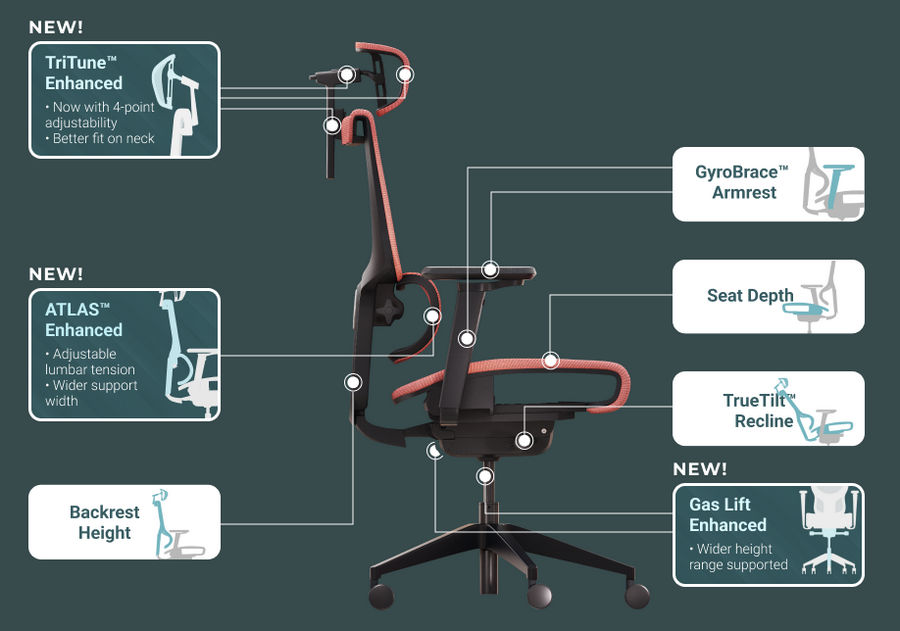 In line with ErgoTune's goal to introduce ergonomics to everyone, gas-lift options will be available from May, catering to a greater height range so that users on both ends of the height spectrum are taken care of.
Height ranges available:
Petite: 140cm – 159cm
Standard: 160cm – 179cm
Tall: 180cm – 210cm
---
An Elevated #WFH Experience For Everyone
ErgoTune is designed to fully conform to your body, and aims to provide a high quality yet affordable solution in tune with all your needs. It recognises that comfort can only be achieved when a chair is tailored to each person's unique body shape. Hence, it's made to be extremely adjustable across eleven different points – from the headrest, backrest, and armrest, to the seat's height, depth and recline levels.
Besides the newly released TriTune Enhanced and ATLAS Enhanced, the ErgoTune features the TrueTilt precision recline controls. This allows users to adjust the recline angle of the backrest across 136 degrees, and the recline tension – which is the resistance you feel when leaning back – can be fine-tuned across four levels, ensuring that users can enjoy maximum natural comfort.
To further warrant that comfort and functionality goes hand in hand, ErgoTune also features the GyroBrace 5D armrests, which are freely rotatable up to 270 degrees and height-adjustable, allowing the user to shift it to the perfect position without having to leave their arms or elbows hanging, no matter whether they are working, gaming, or reading.
Finally, ErgoTune latest is made using a special DuraWeave hybrid-mesh upholstery, which is a strong and breathable fabric that comprises of a 2:1 blend of fabric and polyester, manufactured in Germany. This combines the comfort and durability of fabric with the breathability of mesh, ensuring that long hours on the chair is a cooling, comfortable experience for many years to come, which is something especially useful in a hot and humid country like Singapore.
"As people who spend long hours seated at the office desk, we know how frustrating it can be to search for the perfect work and play chair. The more prominent ergonomic chairs in the market had everything we asked for, but their price tags were just too steep. Regular office chairs on the other hand lacked the flexibility to adjust to our bodies, couldn't adapt to what we did daily, or were fitted with upholstery that lacked comfort and didn't breathe well," says Joshua Chan, Co-Founder of ErgoTune.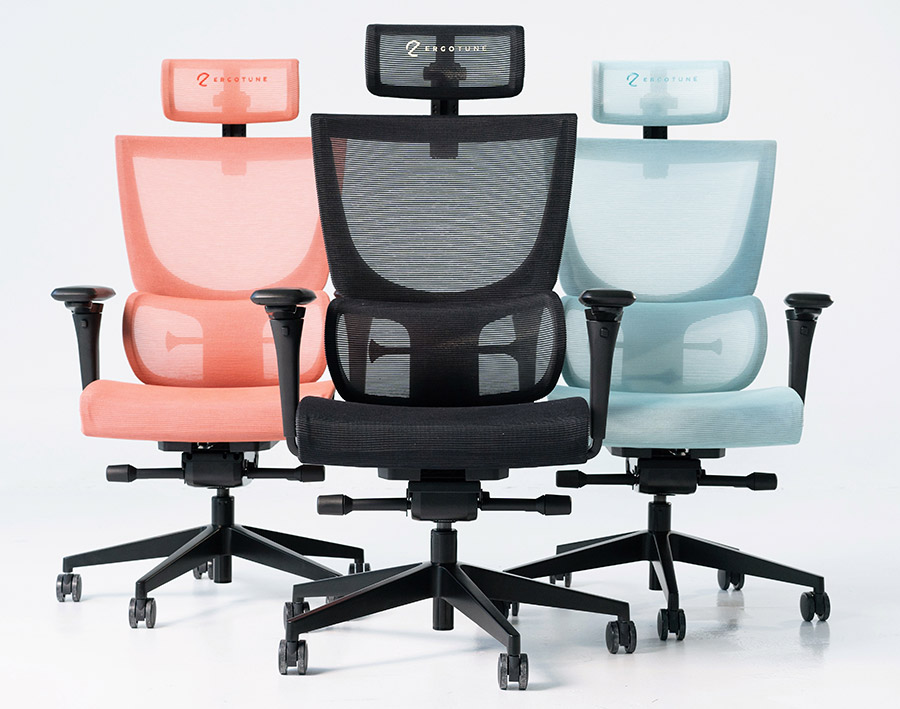 "With ErgoTune, we aim to let people know that high quality ergonomic solutions do not need to be expensive, as we seek to make working from home easier, less stressful, and more comfortable for our fellow Singaporeans while going through these tough times together. We also genuinely care about how our chairs can constantly be improved to serve every single one of you better, and we pride ourselves on the fact that we're immediately notified on our phones for every 1-star review we receive, so that we're always in tune with what our customers feel."
Each ErgoTune part is subject to more than 20,000 testing cycles and 400N of force before being shipped to customers. This ensures the durability of the chairs, which also come with a 12-year warranty to give customers not only their dream chair, but also a peace of mind.
The latest version of the ErgoTune comes in three colours, Aqua Blue, Coral Red, and Charcoal Black, and is available on ergotune.com now.
---
This article is brought to you together with ErgoTune.